Another week, another What I Ate Wednesday!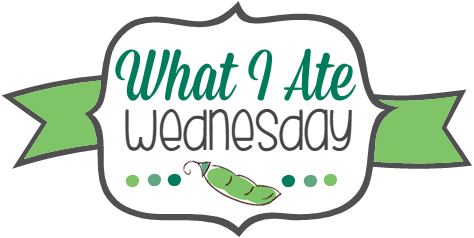 I know! I go almost six months without posting one, and then I go ahead and hit you with two in a row — welcome to the way my mind works ?
But we're not here to talk psychology; we're here to talk food! And what better way to do that than to share a day of eats with your lovely faces? I couldn't really come up with any sort of coherent theme for this week, so I defaulted to my favourite — "this and that" — where I talk about foods that taste better when they're together. I've done a few of these before, and they're always a blasty, blast, so here.we.go…
Breakfast… [oats AND bananas]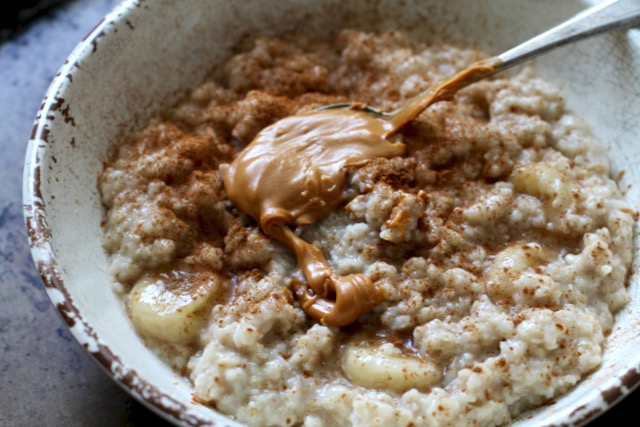 [1 cup of oats with 1/2 a banana cooked in. One scoop of vanilla rice protein powder, the other half of the banana, a heaping spoonful of almond butter, and copious amounts of cinnamon added post-cook]
No matter how many oatmeal add-ins I try, bananas will always and forever be my #1 favourite. Great for flavour. Great for texture. And great for taking advantage of a few extra health benefits. You really can't go wrong with these suckers! Well, unless you try eating them when they're not fully ripe, which I don't really recommend… both because they taste ehhhhh and aren't as easy to digest.
And, like I mentioned last week, I've been trying to bulk up my meals in an effort to cut back on my incessant snacking, and while some days are more successful than others, overall it's been working really well. I've really been enjoying finishing a meal fully satisfied and not thinking about food again for a good handful of hours, and my stomach seems to be a fan too #winningatlife.
. – . – . – .
Coffee… [… AND cinnamon]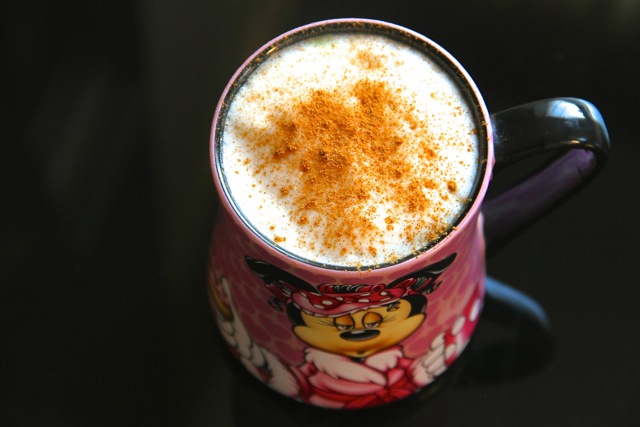 [recycled pic of a homemade 'latte' using a OneCoffee K-cup (LOVE!), vanilla almond milk foam, and cinnamon]
If you've never tried adding a sprinkle of cinnamon to your coffee, then you haven't really lived need to get on that! I'll even add some to my Americanos when I'm at Starbucks, but it's especially good when almond milk and a splash of dairy-free creamer are involved.
. – . – . – .
[post-run] Snack… [dates AND… *crickets*]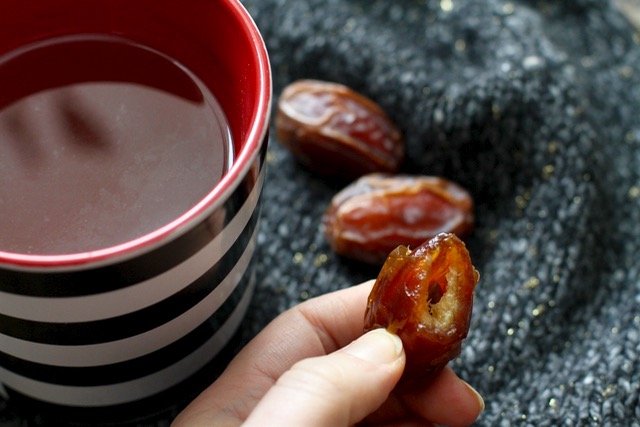 [a few Medjool dates and a cup of Sugar Cookie Sleigh Ride tea]
Not actual crickets because I'd rather get my protein from other sources, but crickets because I like eating my dates all by their lonesome. Sure they're great with almond butter and/or chocolate, but they taste pretty freaking incredible as is (tip: keep dates in the freezer to give them even more of a chewy caramel texture). I needed a little something to tide me over while I prepped lunch, and these definitely did the trick.
. – . – . – .
Lunch… [broccoli AND burrito bowl]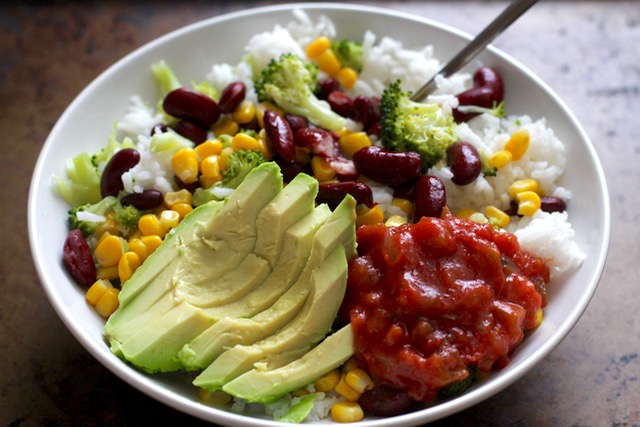 [mock burrito bowl made with white basmati rice sprinkled with lime juice, kidney beans, roasted broccoli, corn, avocado, and salsa.]
I know, I know… real burrito bowls don't have broccoli in them, but I was craving my favourite veggie so I decided to break the rules and toss some in there anyways. And corn! Omigosh, you guys. I've been craving corn like a crazy person for at least a month now, and I have no idea what took me so long to go out and get it because this stuff is good. I try to stick to the organic stuff since corn is one of the most common genetically modified foods, and while I know the research linking GMOs to health problems is kind of weak, I'd rather be on the safe side… especially since it can take generations for any sort of genetic weirdness to show up.
. – . – . – .
Dinner… [hummus AND toast]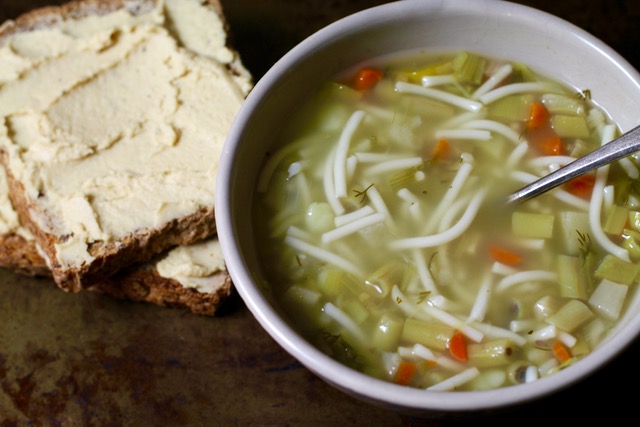 [two slices of Mack's Flax bread topped with homemade hummus and a bowl of everything but the kitchen sink soup]
There's seriously nothing more comforting than a warm bowl of soup on a cold winter day. And I know it's not technically winter yet, but you wouldn't be able to tell by looking outside. It snowed pretty much all day yesterday, and I just wanted something quick, easy, and warm by the time dinner rolled around, so leftover soup and toast it was.
. – . – . – .
Snack… [bananas AND chocolate]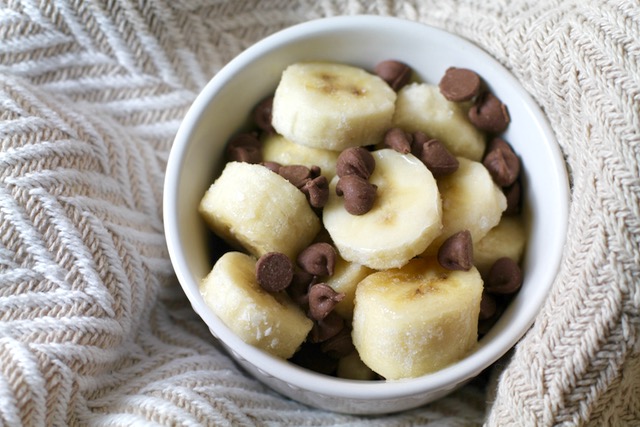 I ran out of all my fancy, shmancy dark chocolate bars, so plain old chocolate chips had to step in and get the job done. And it may be freezing outside, but I have this obsession with frozen bananas that refuses to die. Thank goodness for fireplaces and fuzzy socks is all I'm sayin'…
Happy Wednesday, friendly faces! 😀

Your turn!
… a) oats and _____.
… b) coffee and _____.
… c) broccoli and _____.
… d) hummus and _____.
… e) bananas and ____.

More places to find me!
E-mail — [email protected]
Twitter — runwithspoons
Facebook — runningwithspoons
Pinterest — runwithspoons
Instagram — runwithspoons
Bloglovin — runningwithspoons
Snapchat — runningspoons