[un]Lucky number 13!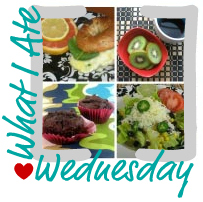 You know, I've never been a superstitious girl, but before we start today's party, I just wanted to briefly mention the nasty bit of bad luck that I experienced this morning.
Remember this cup?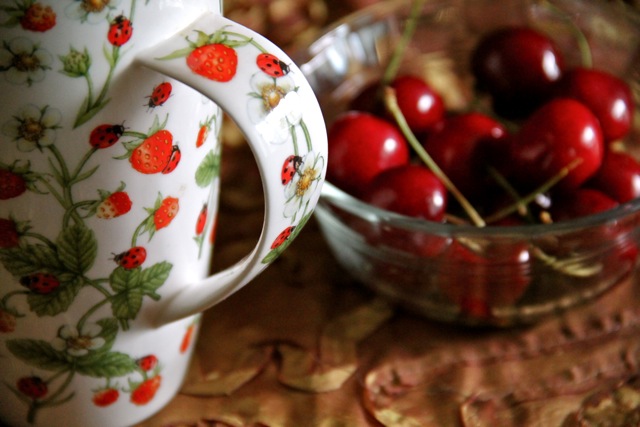 Well, it got a makeover…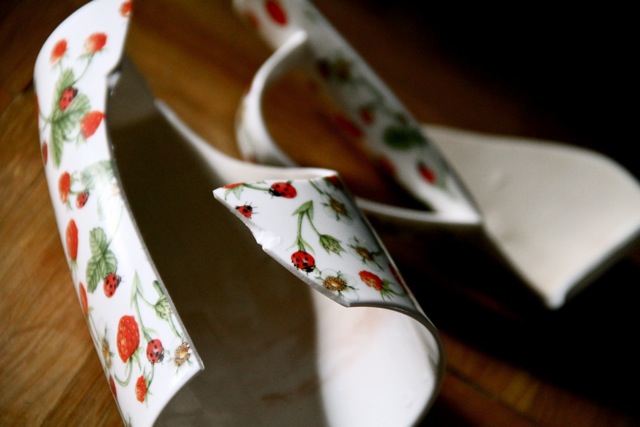 … and just between you and me, I think it looked better before…
Sad face.
Lesson #1: Don't try to carry too many things at once – it will result in casualties.
. – . – . – .
I woke up this morning and immediately realized two very important things. First, the days are getting shorter – it's no longer as bright outside when I wake up at 5 AM, which means that Fall is on its way. Yippee! Second, something was viscously gnawing on the walls of my stomach. Very ouch. Fortunately, breakfast came around shortly and tamed the beast in my belly.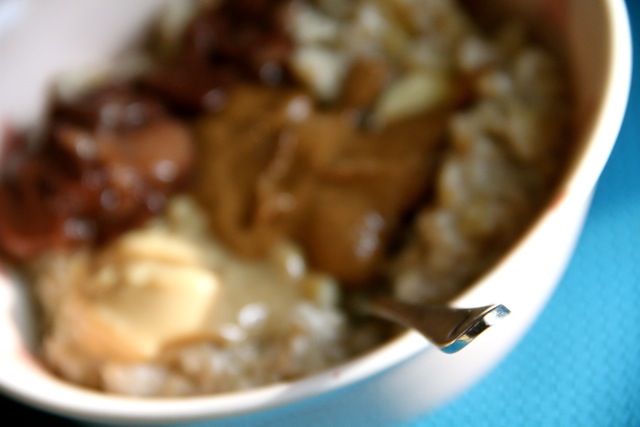 Focus! Sorry. My brain gets a little fuzzy when I'm hungry.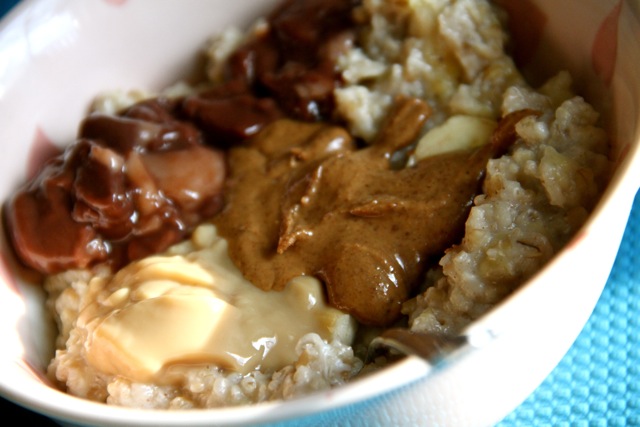 Much better. Eggy bananafied steelies topped with almond butter and pudding. No more gnawing.
Unfortunately, the peace and quiet was short lived. About an hour and a half (wtf?!?!) after I took my last bite of breakfast, I started feeling that fatigued-and-agitated restlessness that I associate with hunger, so I had a [mid]-mid-morning snack…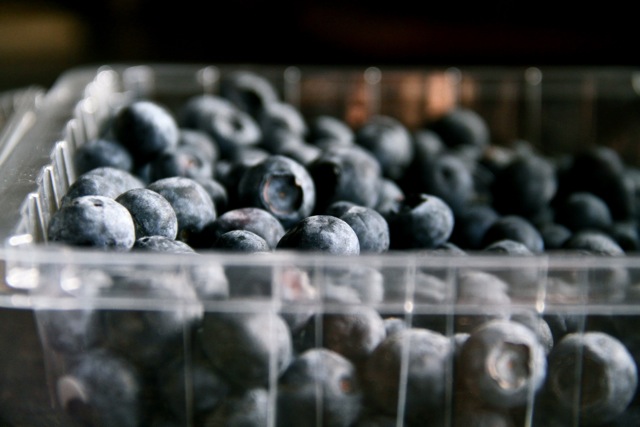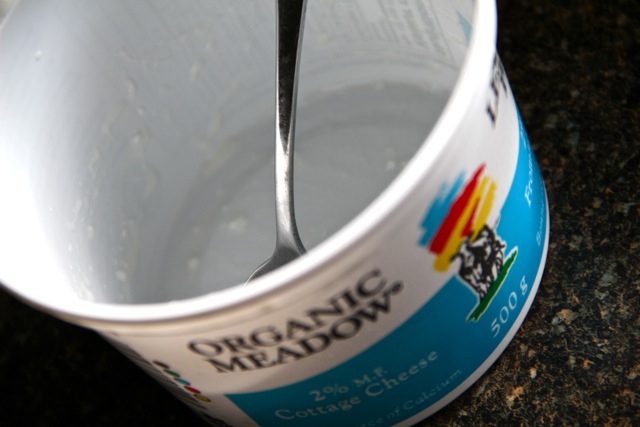 [A few handfuls of blueberries and the last bit of cottage cheese in the container]
… which did an okay job at holding me over until it was time for my pre-workout snack…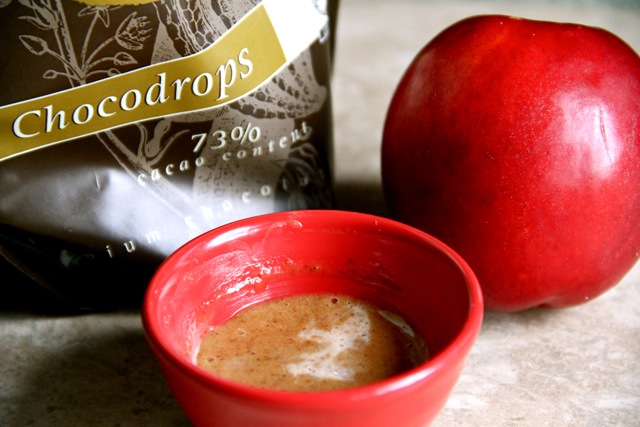 I normally go the banana with almond butter route, but I just wasn't feeling it this morning. Yeah, I'm kind of shocked too. Instead, I had a handful of dark chocolate drops (which is just a fancy name for "big chocolate chips"), a nectarine, and some vanilla almond butter protein frosting for dipping.
Today's workout was Stage 2, workout A, of the NROLFW workout plan, and it whooped me. I have no idea why, but I started feeling so exhausted halfway through. I still managed to finish, but it definitely wasn't one of my better workouts. I blame it on the lack of banana in my pre-workout snack…
Lesson #2: If it ain't broke, don't try and fix it.
I pouted for a little while, but my pity-party was rudely interrupted by the beast in my belly, who was once again demanding to be fed. Fine. Lunch is served…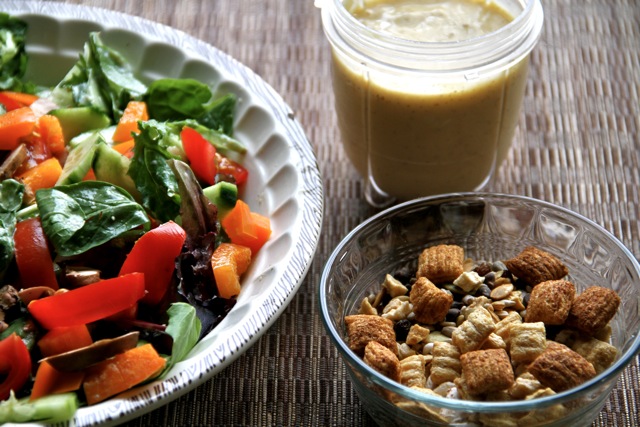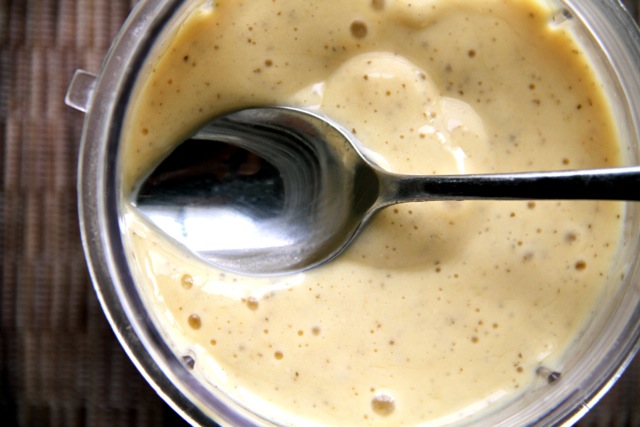 [Salad beast, yogurt mess, mango protein smoothie]
And with that, the cranky-stank went away, and Amanda came out to play. Hooray!
*cringe* Sorry, I couldn't resist. I also couldn't play. I spent most of the afternoon and early evening getting some work done on the computer, while snacking, naturally…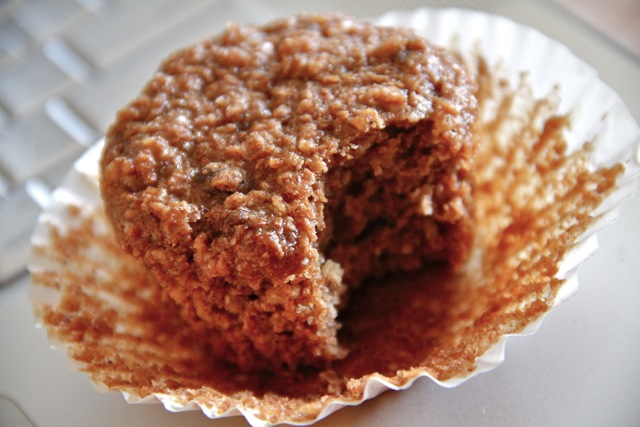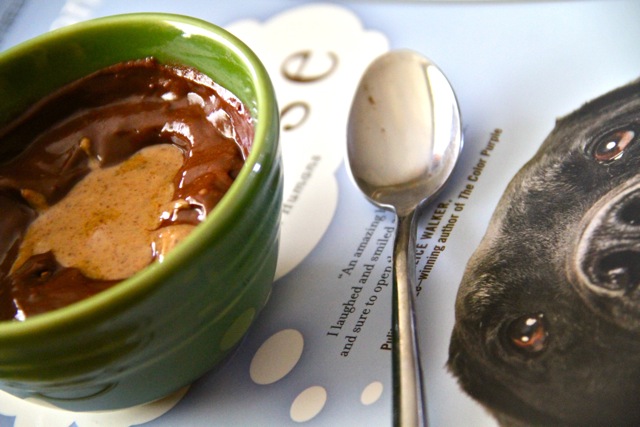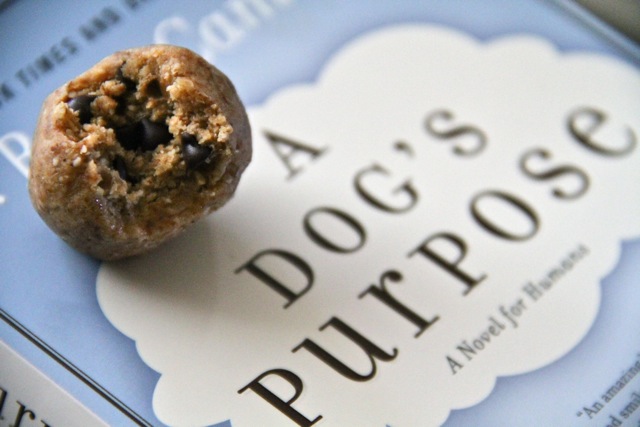 [Chocolate pudding mixed with cocoa powder and topped with almond butter. Cookie dough ball]
… and reading [A Dog's Purpose]. What? Like you're 100% productive at work. Pft.
Lesson #3: All work and no play makes for an extremely boring day.
This book wasn't much in the way of entertainment, though. I mean, it's not bad, per say, but I find myself just wanting to get through it without being really interested. Lackluster at best.
Thankfully, dinner was a much more pleasurable experience…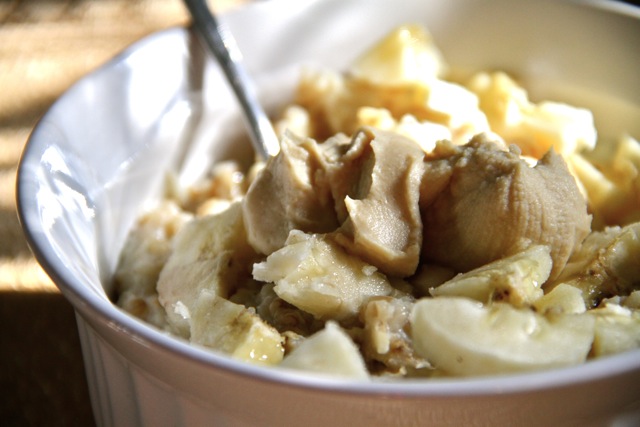 [Sweet and savory eggy oats, topped with hummus, banana, and cottage cheese]
… and the rest of the evening looks to be pretty promising as well. I'll be heading out to get one final look at my new condo before finalizing all the paperwork, and it'll be mine in the middle of September. Eeeee. I still can't believe it's actually happening 😀 I'll try to snag some pictures for you guys while I'm in there, but no promises… The current owners still live there, and I don't want to violate their privacy.
I hope you guys are having a great night! Much love, until tomorrow.
. – . – . – .
Do you ever have poor workouts? How do you handle them? Truth be told, I pout. At least for a little while. I try so hard to treat my body well, that I feel kind of cheated if it starts misbehaving.
And on a completely unrelated note…
I haven't posted any recipes in far too long. What kind would you like to see? Something sweet? Something savory? A specific meal/snack? Let me know!