It pains me to see smart people do stupid things.
Actually, it pains me to see anyone do stupid things, especially when they're under the misguided impression that these stupid things are actually smart things.
Err. I hope that made sense to someone other than me… If not, allow me to elaborate a bit further. I may end up going off on one of my long winded rants, though, so you might wanna grab a little something to munch on before we get down to business…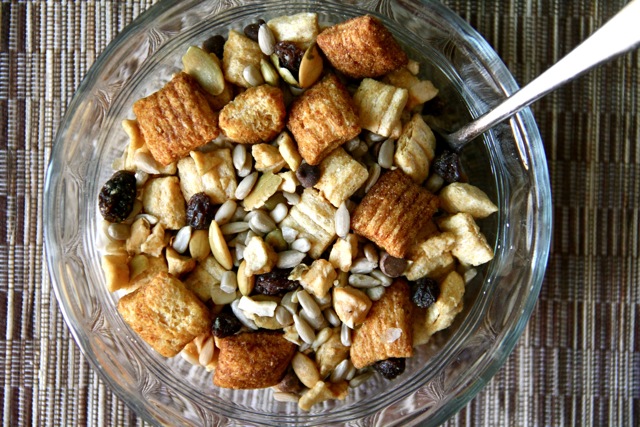 [Greek yogurt buried under trail mix, Kashi Honey Sunshine, and Puffins]
We good? We good. *steps on soapbox*
I'm pretty sure that almost everyone has been unfortunate enough to have been subjected to those "wonderful" pearls of wisdom that teach you how to curb your hunger without actually eating – "innocent" ploys meant to disguise hunger in an attempt to eat less and lose weight. Drink lots of water. Load up on fiber. Chew lots of gum. And my personal favorite – sniff some vanilla. Yes, friends, vanilla is supposed to trick you into thinking that you're not hungry by… I don't even know.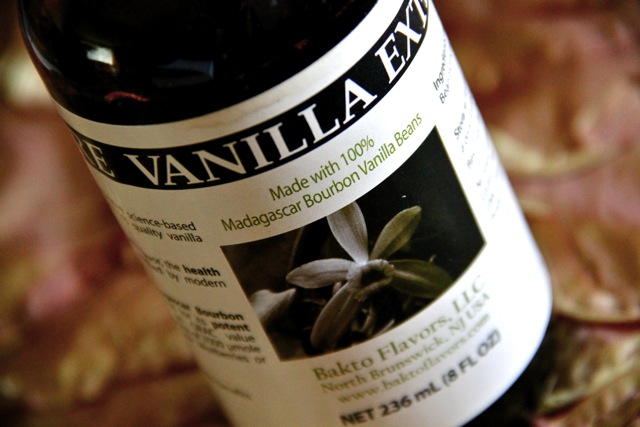 Wow. Would you look at that… I feel more satisfied already. Or, you know, not.
In any case, I'm also pretty sure that 99.9% of us have employed these "tips" at some point in our lives. Guilty as charged, right here. What can I say? I was young. I was stupid. I suffered from an eating disorder. Masking my hunger became my sole purpose in life, and I was darn proud of it, too – proud of how I could get by on barely anything at all, while everyone else needed to eat. Ha! Suckers.
Uhm, yeah. Twisted, I know.
I won't go into any specific detail, because that kind of information isn't useful to anyone, but I will say this – you are not doing yourself any favors by trying to trick your body – even if you win the battle, you'll end up losing the war. And truth be told, most of the time you don't even end up winning the battle. No. You like to believe that you do, because your hunger seems to go away, but your body is smarter than you think. It sees past your tricks, and punishes you accordingly. Enter bloat. Enter discomfort. Enter fullness without satisfaction. Does that sound like winning to you? Yeah, me neither.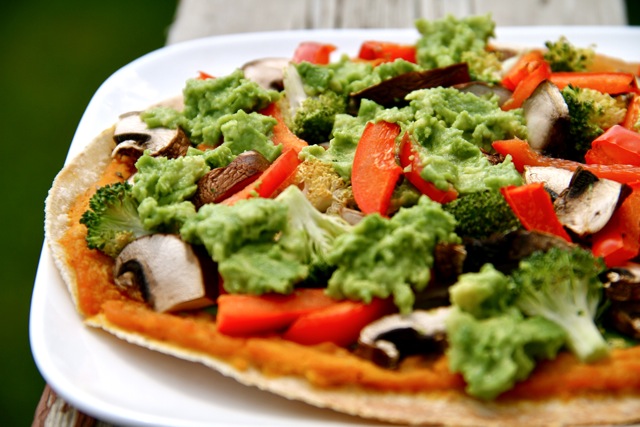 [Pumpkin Hummus Tortilla Pizza with avocado instead of cheese]
But we do it anyways. And don't be ashamed to admit it, because I've been there too. I remember choosing only low-calorie, high-volume foods to make up my meals, and then stuffing myself to the point of physical discomfort. The most ironic thing? I felt overly full yet unsatisfied. But I was terrified of my hunger – I feared it worse than the Devil – and in my mind, eating more of one thing, for the same amount of calories, was better than eating less of another. Thus, I would always choose a huge plate of broccoli over a spoonful of almond butter… it made more sense to my disordered way of thinking.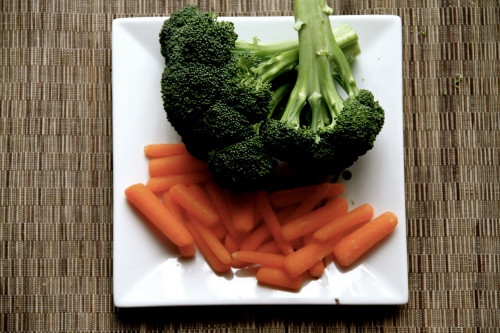 It also meant that I was constantly suffering from digestive complaints 😯
But perhaps even more harmful than the physical discomfort is the effect that such trickery has on our ability to eat intuitively. Think about it. Your body tells you that it's hungry. Feed me, feed me! Your response? Drinking half of the recommended daily intake of water in one sitting. Errr wha? Your body is confused. It asked for food, not water. It also begins to believe that you might not be as smart as it originally gave you credit for. It tries again. And again. Eventually, it stops wasting it's time trying to talk to you – you never listened anyways. You're now on your own, trying to figure out whether you're hungry or not, whether you need to eat more or not.
You see? You lose the war.
You also screw up your metabolism, open yourself up to the possibility of developing an eating disorder, and suck all the fun out of life. And nevermind the fact that all of your efforts usually come back to bite you in the ass. The body can only handle so much deprivation, and when it reaches its breaking point? Don't be surprised if urges to binge hit you like a truck. A big one. With a pair of cow horns on the grill.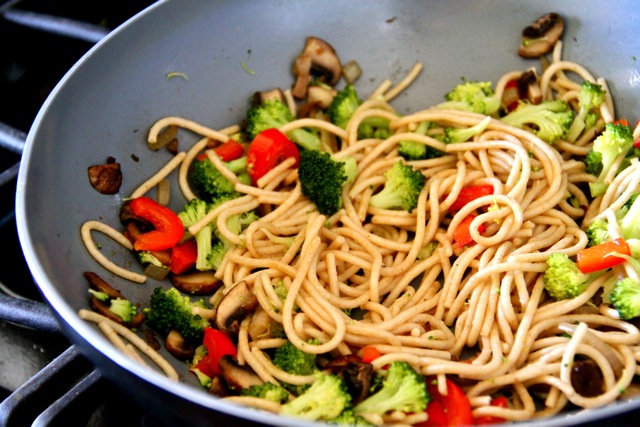 [When in doubt, throw a bunch of leftovers into a pan, coat them with soy sauce and roasted sesame oil, and call it a meal]
So don't try to be smart by being stupid. Save yourself the trouble of having to relearn how to eat intuitively, and just eat when you're hungry. I know the concept seems old school in today's "survive on nothing but air" mentality, but it's a tried and true approach that will get you the farthest in the long run.
Trust me.
And if you already ignored your body long enough for it to start giving you the silent treatment, don't fret – it's pretty forgiving, it'll start talking to you again. But you have to be willing to listen and do as you're told. I know it's scary to give up the control and fear that you might end up going out of control, but I guarantee that if you give it enough time without freaking out, everything will right itself naturally. Trust your body. It's not trying to screw you over.
*steps off soapbox*
. – . – . – .
Thoughts? Experiences? I leave the floor open to you 😀