Hey boos!
Loved reading about all of your quirky habits – it made me feel a lot less crazy. Kidding. Kidding 😉
It seems like everybody has something that they're pretty particular about when it comes to food, and honestly… I don't think there's anything wrong with that. I mean, in the grand scheme of things, does it really matter that you like to eat with a small spoon? Or that you eat your meals in a certain order?
Nawwww.
Even if those kind of preferences did arise at a time when you struggled with disordered thinking, as long as they're no longer severe enough to interfere with your daily life, then I'm all for it. You like what you like, and if such simple things can make an experience more enjoyable, then hey… why not? It's time to quit being so nit-picky and stop labelling every little thing as a problem.
I admit that I can be quite guilty of that myself, but more often than not, the little quirks that I notice don't worry me because, when I look at the bigger picture, I see that everything is juuuuust fine. Take what happened this morning for example…
I'm sure that you guys know how much I love having my eggy bananafied oats for breakfast. I've been adding egg whites to my oats for so long that I couldn't even remember what oatmeal tasted like without them; until this morning, that is, when I opened the fridge and saw…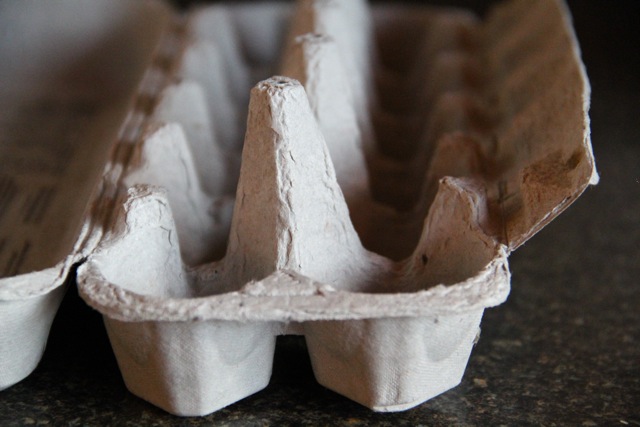 No. more. eggs.
And this is exactly why I'm moving out – so people can't steal my food. Kidding. Kind of.
The point is, no eggs meant no eggy oats, and no eggy oats meant no breakfast 😯
Kidding. Obviously. I wasn't about to starve myself just because someone (Mom. Dad… I don't know which one of you it was, but I'm giving you both the stank eye…) was a meanie and took the last egg without telling anyone. So what's a girl to do when she's starving and her reason for living getting out of bed in the morning has been unfairly snatched away from her?
Go with the flow and work with what she's got…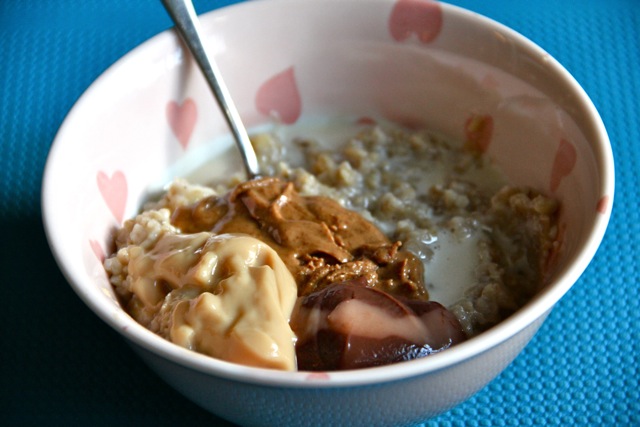 The same, but different.
I cooked my oats as I always do, simply omitting the part where I add in the egg white (le boo 🙁). To make up for the missing protein, I made a frosting by mixing protein powder with almond milk (a la Katie), and poured that over top before going to town with the almond butter and pudding goodness…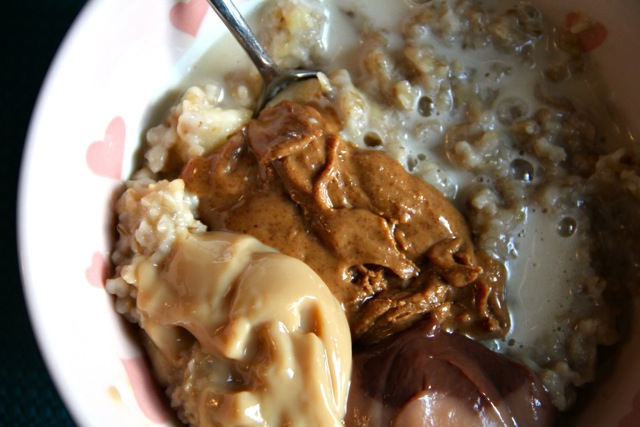 Did I enjoy it as much as my regular bowl? No, but it was still good.
Was it the end of the world? No, life went on, as it always does.
Sure, breakfast wasn't as good as I would have liked it to be, but it was just one meal, and it did the job of satisfying my hunger and letting me go on with my day. Besides, it's not like I'll never eat breakfast again (Eee… how horrible would that be?). There's always tomorrow to have my beloved eggy oats, buttttttt I figured… why wait that long… and cooked up a batch for dinner tonight…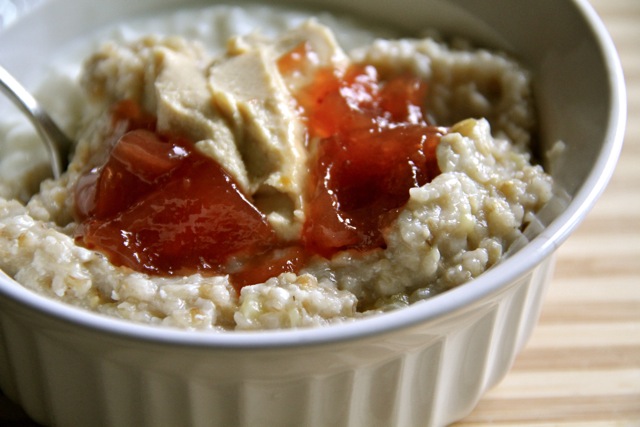 Ahh. My day is complete 😀
Obviously, had the option been available to me, I would have chosen to have my eggy oats at breakfast. That would have been my preference. I like them. I want them. Nothing wrong with that. But if I can't have them? Then I go with the flow… and that is how I know that I'm recovered – because I'm able to adapt to unplanned circumstances. If something like this would have happened to me when I was in the depths of my eating disorder, you could bet that I would have been in the store buying eggs at 6 AM – there was no way I would have been able to handle such a "life-altering" change in my plans.
But now? Now I roll with the punches.
Another example. The other day, I had just finished eating my pre-workout snack…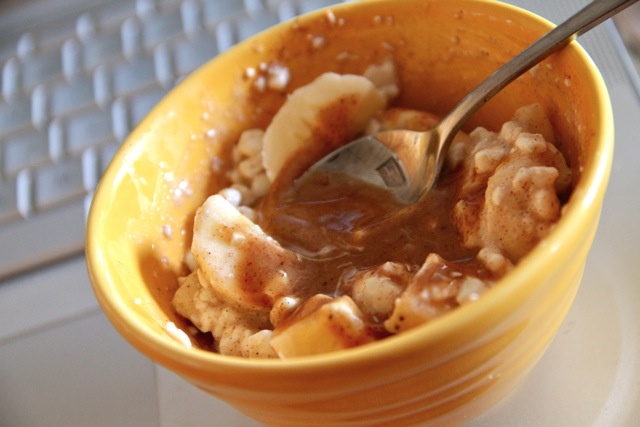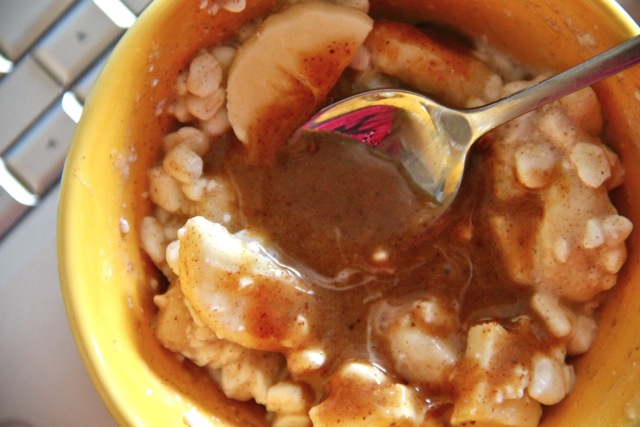 [cottage cheese, banana, cinnamon, almond butter protein frosting]
…and was literally lacing up my sneakers so that I could head to the gym and get my workout in, when I got a call from my real estate agent saying that I needed to come in and sign some papers 😯
Could I do it later? No, it needed to be done now. But… but… fiiiiiiiine. Thanks to the joys of dealing with banks and endless amounts of paperwork, I didn't end up getting my workout in that day, which is something that I would have completely freaked out about in the past. But such is life. Things come up. Plans get changes. Wrenches get thrown. And when that happens, all you can do is…
Go with the flow.
It's not the end of the world if something doesn't go the way you planned. There's always tomorrow. And the next day. And the day after that. A bad situation can be turned into a good one. A frown turned upside down. You just have to be a little bit flexible and realize that different can still be good, even if it's not what you originally wanted.
. – . – . – .
How do you handle it when your plans get thrown? Are you a "go with the flow" kind of person? Or do you have a hard time dealing with the changes?