Hi friends! 😀
I'm glad to hear that I'm not the only one who gets a little sad when a delicious meal comes to an end. It seems that most people experience the "post-meal blues", especially when it comes to breakfast. Which isn't surprising, really. Breakfast is, after all, the best meal of the day.
And speaking of breakfast… does anyone else eat theirs in a really particular way? Observe: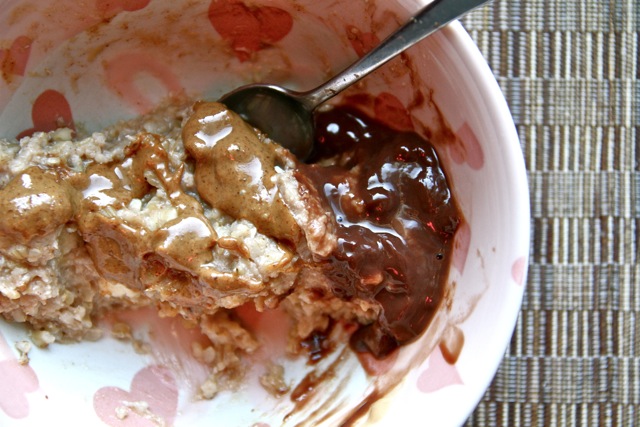 This is what my bowl of oats typically looks when I'm halfway through it. I start by nibbling away near the top of the bowl, move to the bottom, and I'm left with a strip in the middle that's piled high with all the good stuff [read: the almond butter]. In other words, I save the best for last.
That's how I eat my breakfast every. single. time. Without fail. Without thinking. It just feels right. I actually can't even imagine starting from the middle and working my way out… it boggles the mind 😯
And breakfast isn't the only meal where that happens. Lunch is also eaten in a specific way…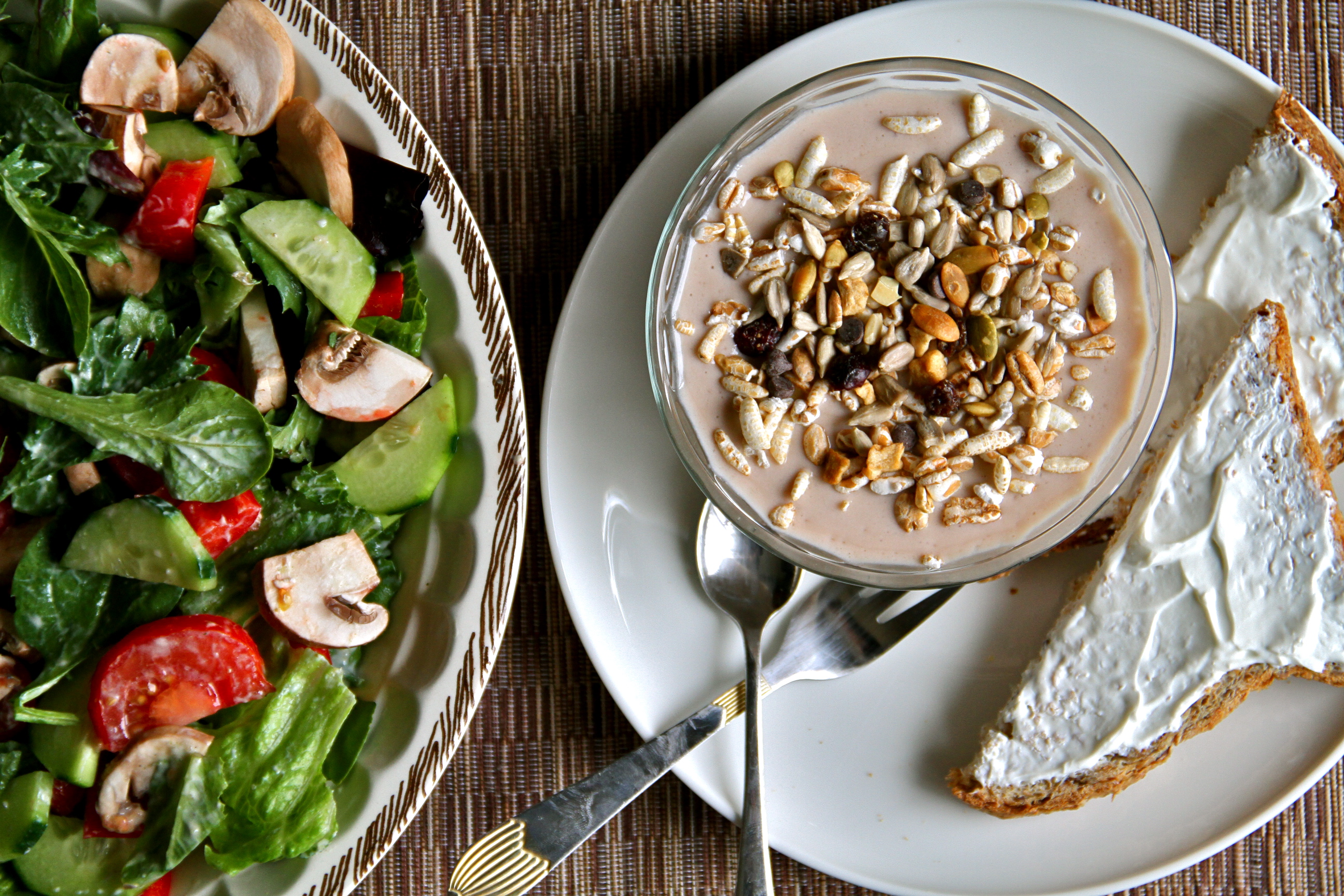 The salad is the first thing to go. Always. When that's all gone, only then do I start on whatever's left.
I guess you could say that I'm pretty particular when it comes to how I eat. Or what I eat with…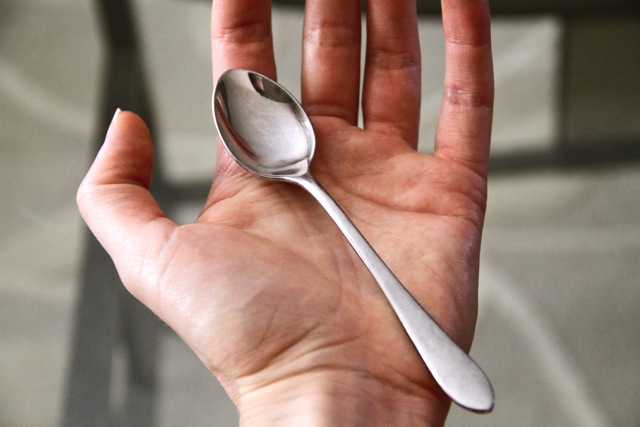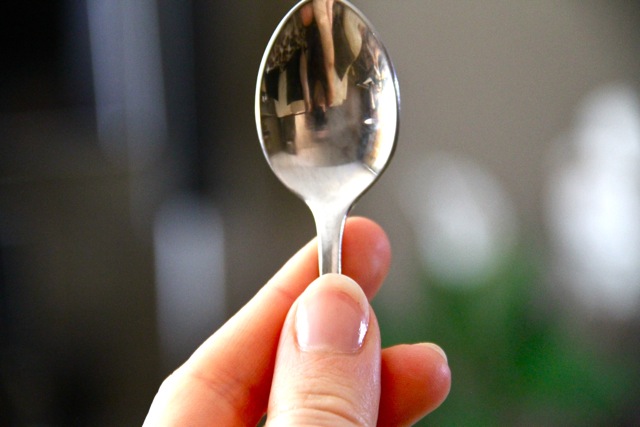 That little spoon probably sees more action than all of our other cutlery combined. I use it to eat pretty much any meal that can be eaten with a spoon. Even if it's dirty, and there's a drawer full of other clean spoons to choose from, I'll still take the extra time to wash it before I sit down to enjoy my meal. Because, call me crazy, but it really does make a difference in how much I enjoy my food.
As do mini bowls…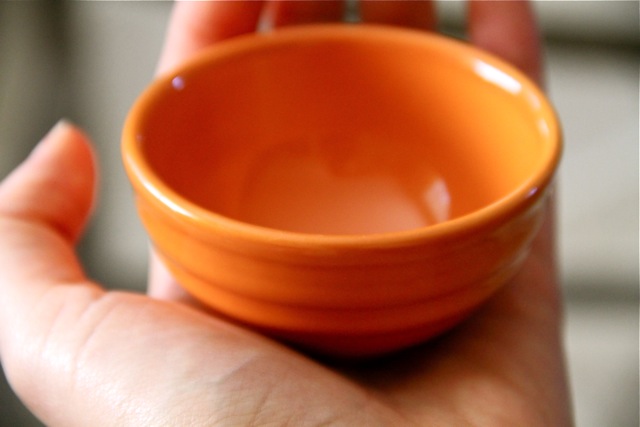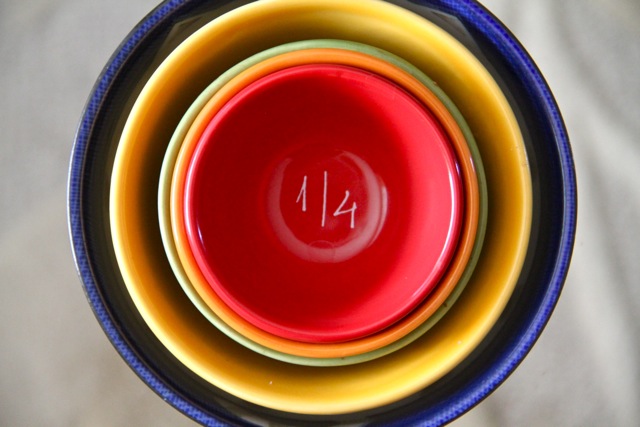 … which are supposedly measuring "cups", but hey, what's in a name?
I have no idea where these quirky eating habits came from. I don't remember ever being so particular when I was younger. I'd eat from any bowl, with any spoon, and wouldn't give it a second thought. But now? Now I play favorites. Now I'm pretty particular.
Part of me wonders why such seemingly meaningless things hold so much value to me, especially because I remember having such particular eating habits when I was in the depths of my ED, that if I couldn't eat in a specific way or with specific utensils, I simply wouldn't eat. Of course, the habits that I have now aren't nearly as extreme, but are they lingering remnants of past disordered thinking?
Maybe I'm just over-analyzing things; I have a tendency to do that. Maybe my particular-ness is nothing more than innocent preference. After all, everyone prefers to do things in certain ways…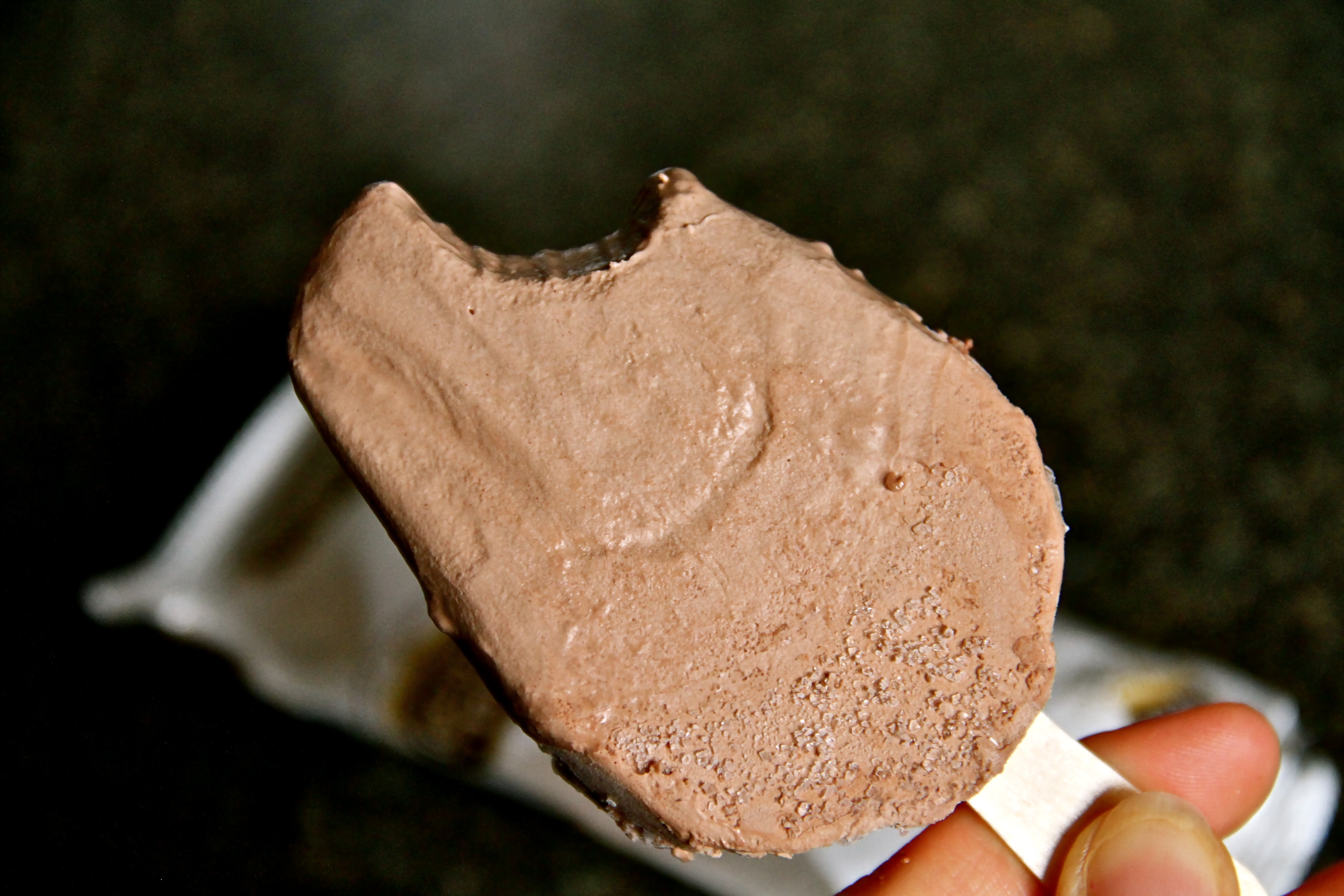 …like preferring not to bite into ice cream bars 😉
. – . – . – .
Are you pretty particular when it comes to how you eat?
Any quirky habits?