Ever have one of those days where you feel like you're basically eating non-stop? Welcome to my yesterday. To be honest, it was just a strange day overall. In addition to spending the better part of the day feeling tired and cranky, I also couldn't seem to fill the black hole that decided to form in my belly. It's been a while since I've had a day where I've felt this ravenous, but yesterday more than made up for the absence…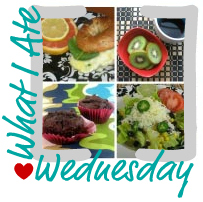 Things started out reasonably enough… I woke up early and set about making my morning tea…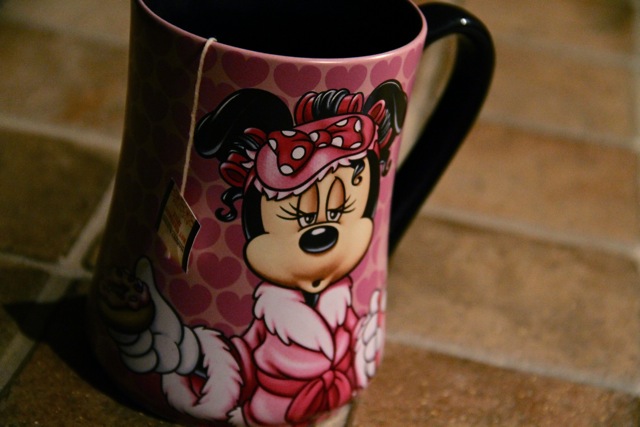 I usually spend a little bit of time on the computer before making breakfast, but my stomach just wasn't having it, so I ended up having needing breakfast around 6 AM…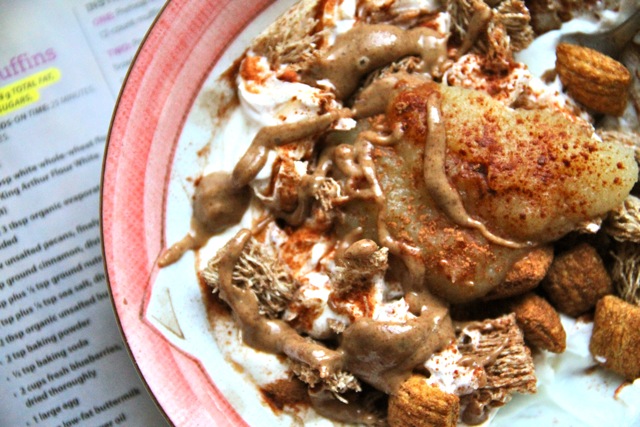 Plain Greek yogurt – banana – Kashi Cinanmon Harvest – Puffins – applesauce – roasted almond butter.
I finished that bowl still feeling a little bit munchy, but decided to wait it out for a bit. You know… stomach to brain lag and all. Turns out lag wasn't the issue, but hunger definitely was, so I followed things up with a quick snack before running out the door…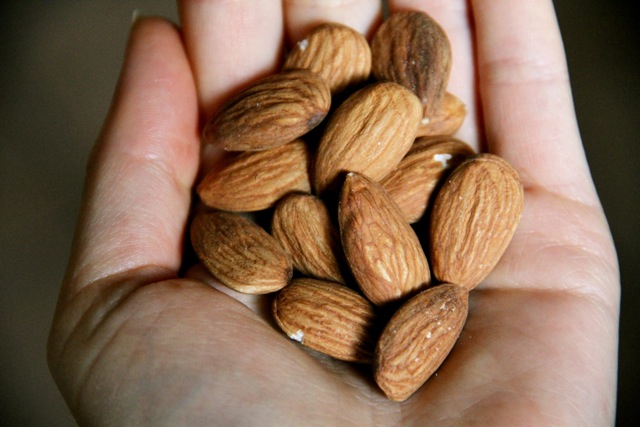 Work was rough. Cranky and hungry definitely don't make for a good combination, and I ended up having my daily capp in the morning as opposed to the afternoon in an attempt to keep myself civil.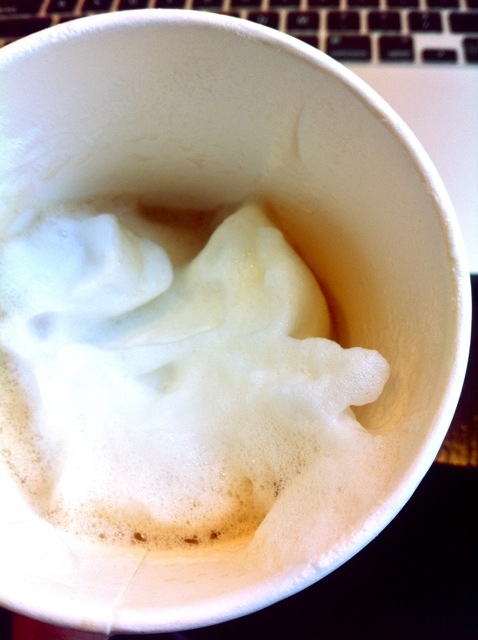 It worked. I've [probably] said it before and I'll say it again… there's nothing coffee can't fix; but my relief was short lived – it wasn't long until my mind began to wander to thoughts of lunch…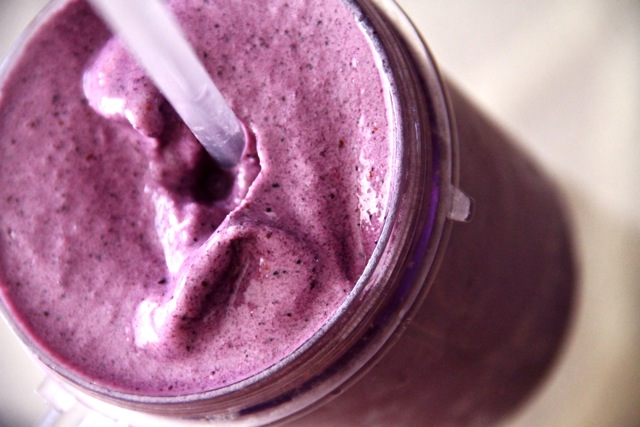 1 cup milk – 1 banana – ½ cup frozen blueberries – ½ scoop vanilla protein powder – 1 spoonful of AB
It's been a while since I've had a smoothie in place of a meal, but nothing else sounded remotely appealing – strange considering I probably would have eaten cardboard if you spread a little bit of honey on it. I used to laugh shake in my booties at the idea of 'eating' a smoothie, terrified that it would leave me hungry again in no time, but this actually managed to hold me over pretty well. And then the afternoon snack monster hit…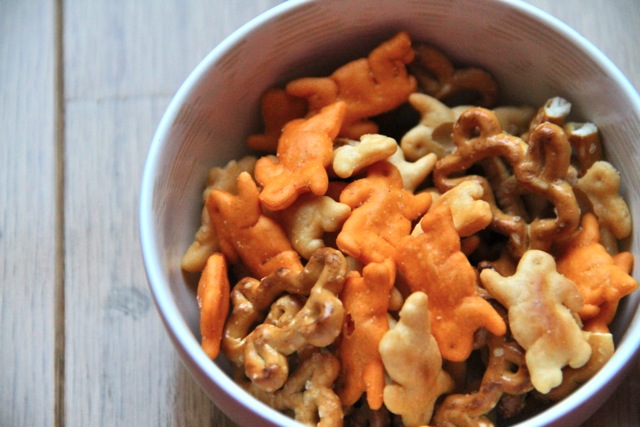 Annie's Snack Mix.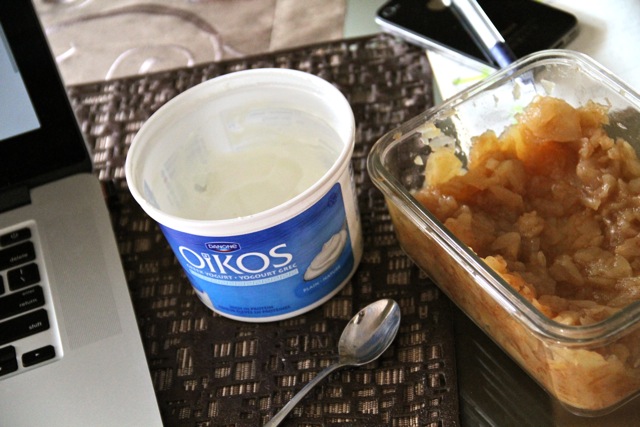 Greek yogurt and applesauce.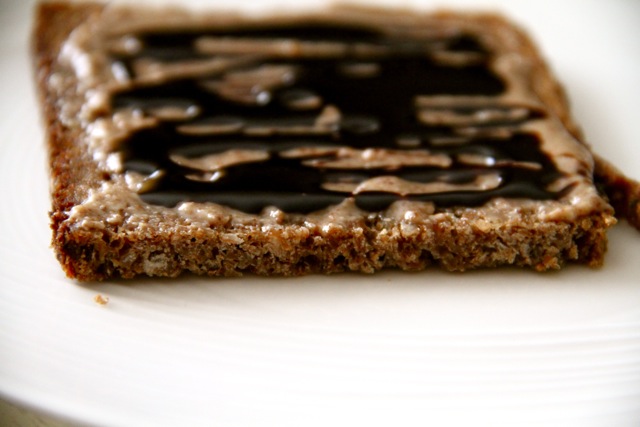 Rye bread with almond butter and molasses.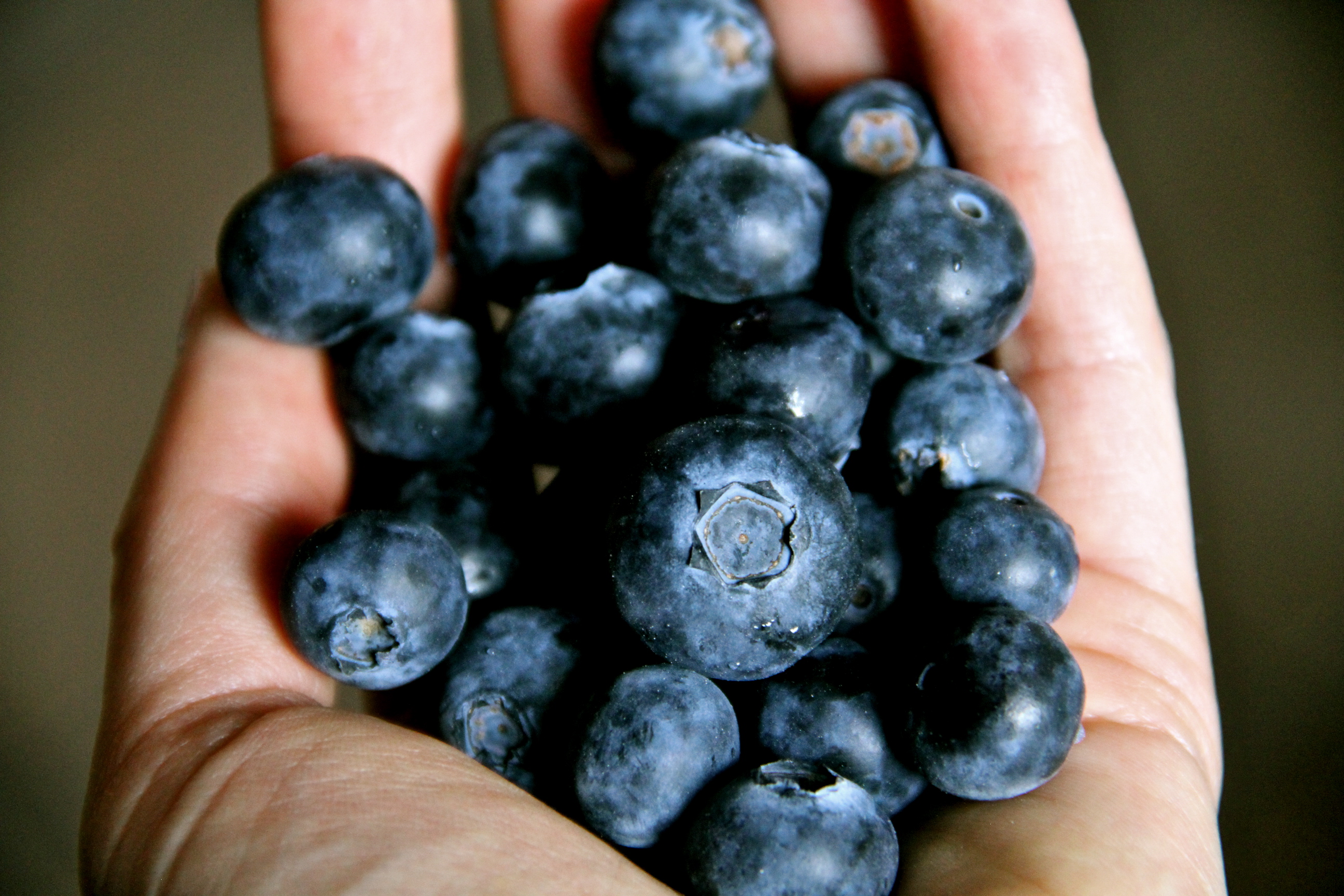 Blueberries.
Yup. Afternoons are definitely snacky around these parts, and I found myself constantly in the kitchen in an attempt to keep myself sane. I may have mentioned this before, but I don't do so well when I'm hungry. I also may have mentioned that I'm trying to add a little bit of variety to my eats, so I got [semi] creative with dinner…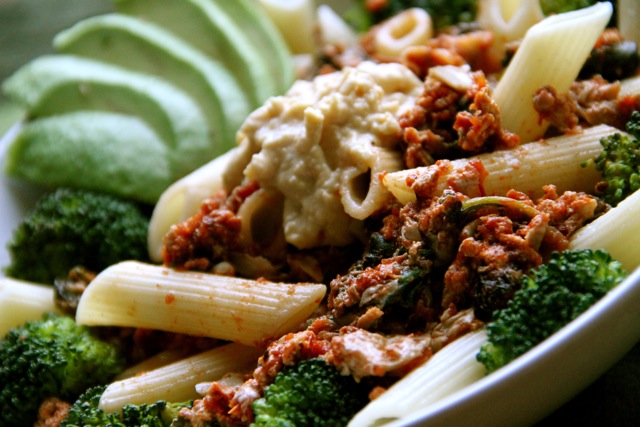 WW noodles – broccoli – eggs scrambled with spinach and pasta sauce – hummus – avocado.
… which I later followed up with one of these…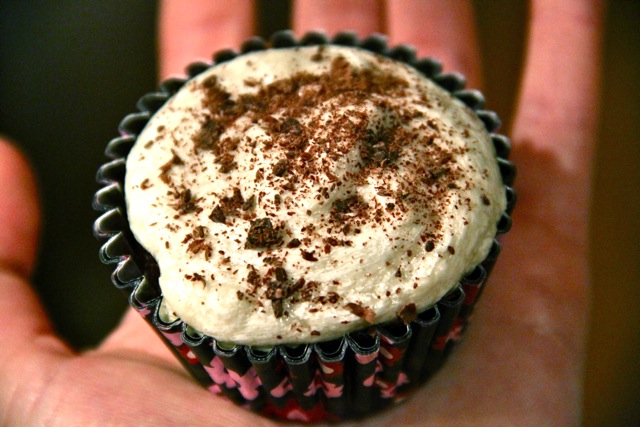 … before finally calling it a day. Phew. Thankfully, things seem to be back to normal today – no ridiculous appetite [yet] and I'm feeling back to my old self in terms of energy and mood. Here's hoping it sticks around!
. – . – . – .
Ever have a smoothie for a meal?
What time do you usually eat breakfast?
When was your last ridiculously ravenous day? Tell me I'm not alone!