Happy day! Lookit, lookit! Lookit who's back!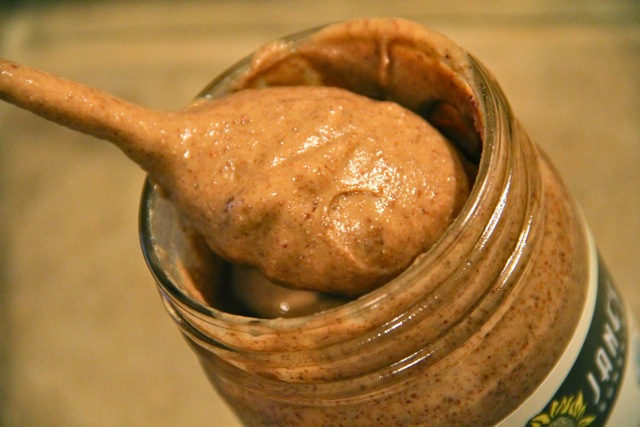 You were expecting someone else? 😉
Squeeee! And not only that, but he brought friends!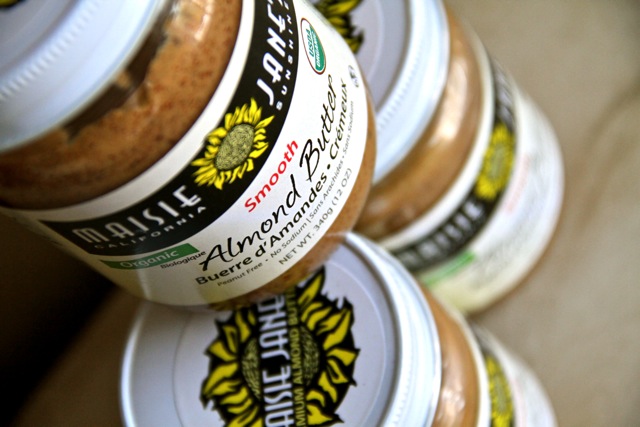 Mmmmm. Yep, I'd have to say that all is good in the world again, so let's jump right into what everyone looks forward to every Wednesday (or every day?) – the food!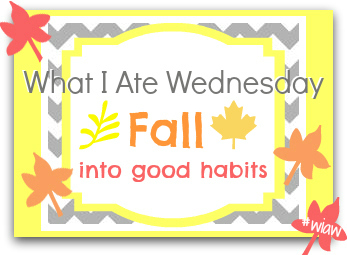 We're back to focusing on healthy habits this month, but I've always been one to march to the beat of my own drum, so instead of talking about healthy habits (as I sit here eating pizza and coffee… oops), I'm going to talk about quirky habits. I'm pretty particular when it comes to how I eat and I thought it would be fun to share some of my quirks with you. Let's start with breakfast…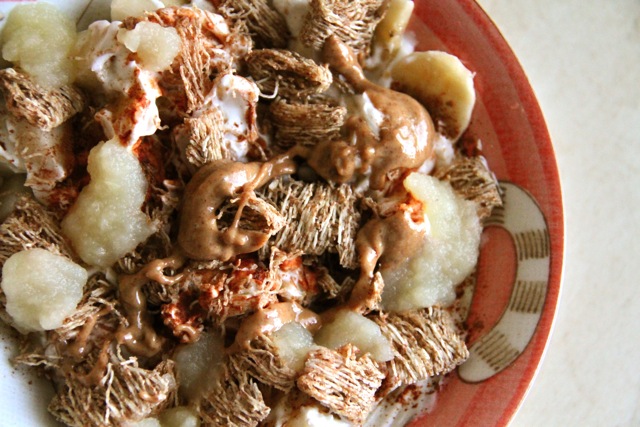 Plain Greek yogurt – banana – applesauce – Kashi Cinnamon Harvest  – roasted almond butter
I probably eat 99.28% of my breakfasts from that one bowl. Why? Because wanting to see the cute picture that's at the bottom of the bowl makes me more likely to finish every bite…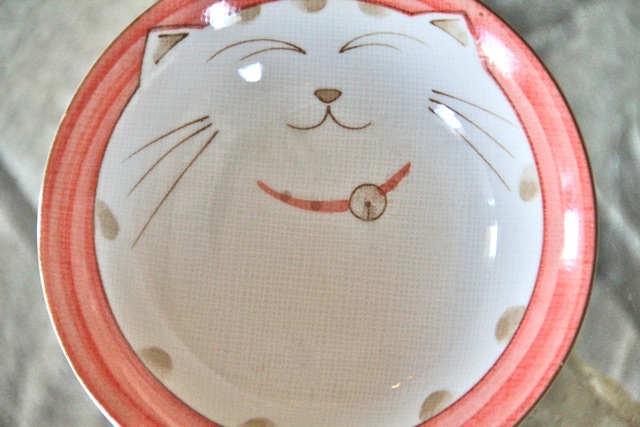 Okay, so that's not even close to being true. The real reason is because it's the perfect shape. Not too big. Not too deep. Nice and open. It just works. Goldilocks had her porridge, chairs, and beds, I have my bowl. Oh, and spoon…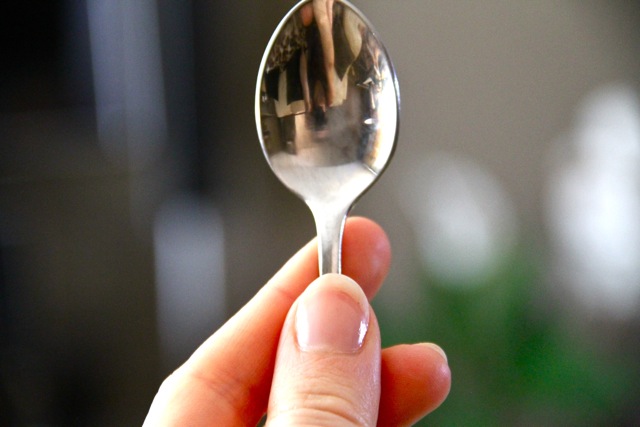 I like them small (said no girl, ever… sorry… I couldn't resist). It's not that I can't use other bowls and spoons, or that I go out of my way to make sure that I have these specific ones on hand, but they're the ones that I reach for, all other things being equal. And while we're on the topic of spoons, that's what I like to use when it comes to smoothies…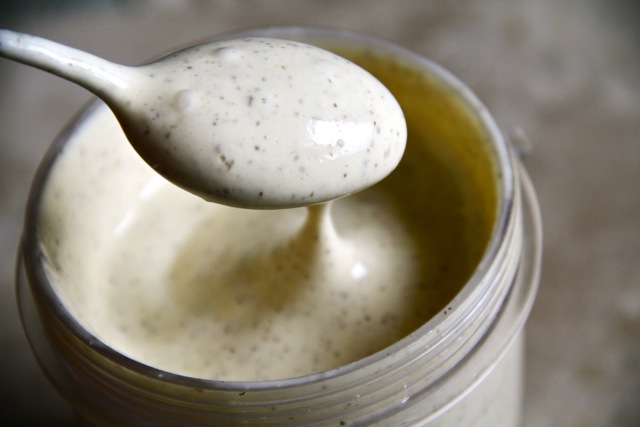 1 cup milk, ¼ Greek yogurt, 1 frozen banana, 1 Tbsp. AB, ½ Tbsp. chia seeds
No straws for this girl. If a smoothie isn't thick enough to eat with a spoon then… then what? Then I throw more things in the cauldron blender until it is. Straws are good for water, though….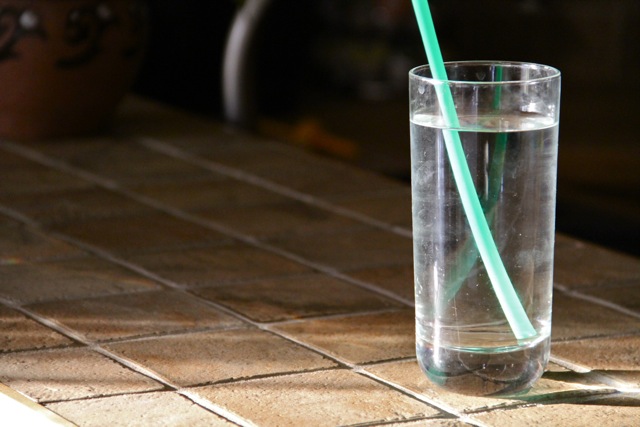 For whatever reason, I have a way easier time drinking water through a straw than straight from the glass. Whatever works, right? I also have a way easier time eating lunch…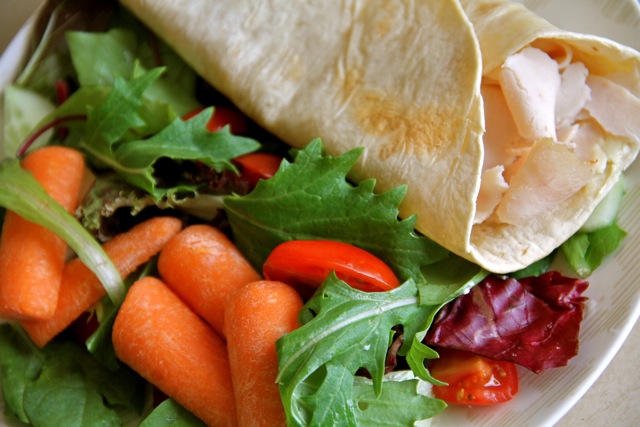 … when I tear it into pieces rather than biting straight into it….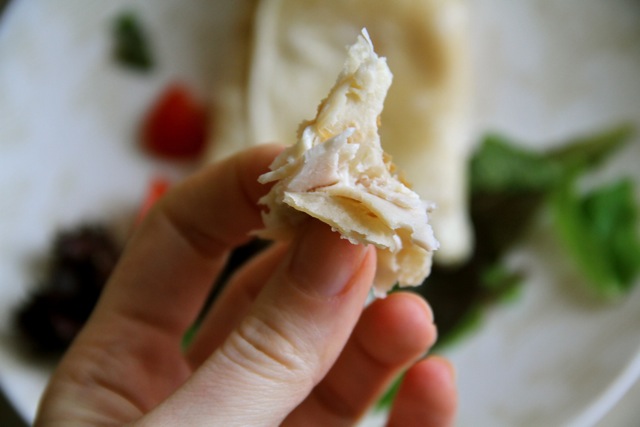 Okay, easier might be the wrong word… I just like it better that way. I also like eating the veggies first and saving the better part for last. Oh, and I don't really like putting a lot of effort into dinner…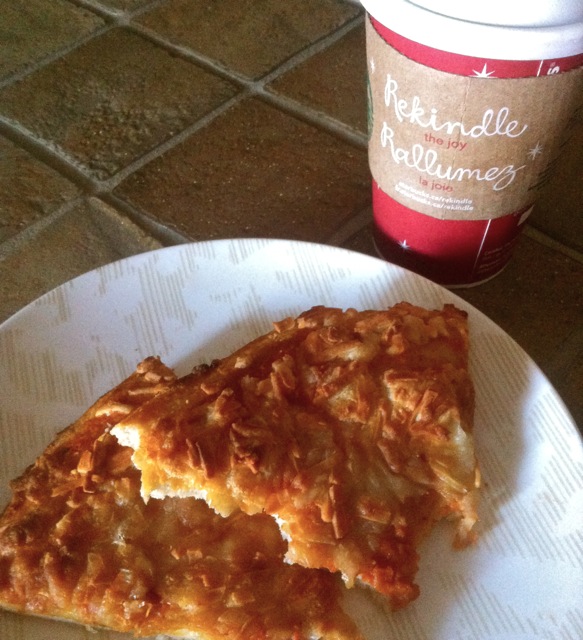 … although that's probably something I should look into changing – my cappuccino and pizza consumption is getting a bit out of hand, as is my breakfast-type-food consumption…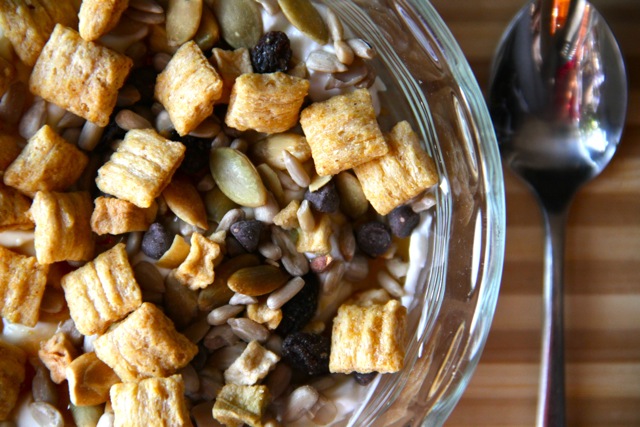 Which reminds me… I really need to go out and buy some more yogurt. I'm currently down to 2 tubs and heaven forbid that another blizzard hits, because then I'd really be screwed – I might have to start eating normal people food, and that would be really unfortunate 😯 Happy Wednesday, friends!
. – . – . – .
What's something good that happened today?
Do you have any quirky eating habits?
Tell me to stop being lazy and put more effort into dinner!