Oh for crying out loud…
I've been sitting here for something like fifteen minutes twiddling my thumbs while trying to come up with a clever way to start today's post, and my efforts have been in vain – I've got nothing. Nada. Zip. I think my brain is still feeling a little bit fried after yesterday's commenting etiquette post, which I really loved reading your guys' comments on, by the way. It's a delicate issue that doesn't really seem to have a clear cut answer. Definitely some food for thought.
But today, we're going to switch gears and talk about food for the body – it is WIAW after all…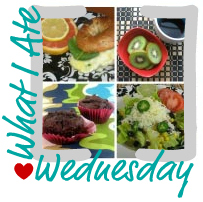 I tried to come up with a theme for this week's WIAW, but quickly realized that my eats over the past little while have had no real rhyme or reason. Aside from starting and ending the day with cereal…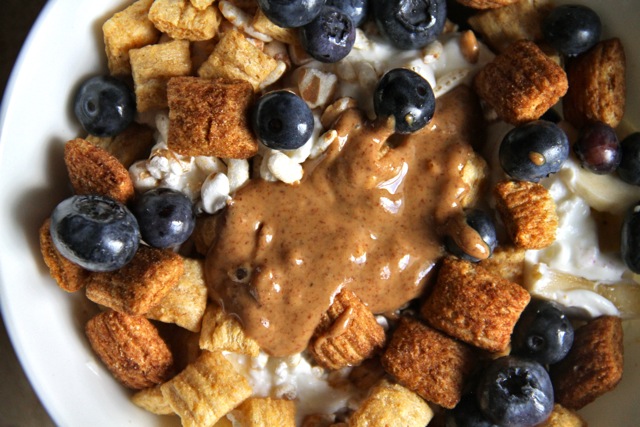 Breakfast: plain Greek yogurt, banana, blueberries, cinnamon Puffins, Kashi Honey Sunshine, roasted almond butter.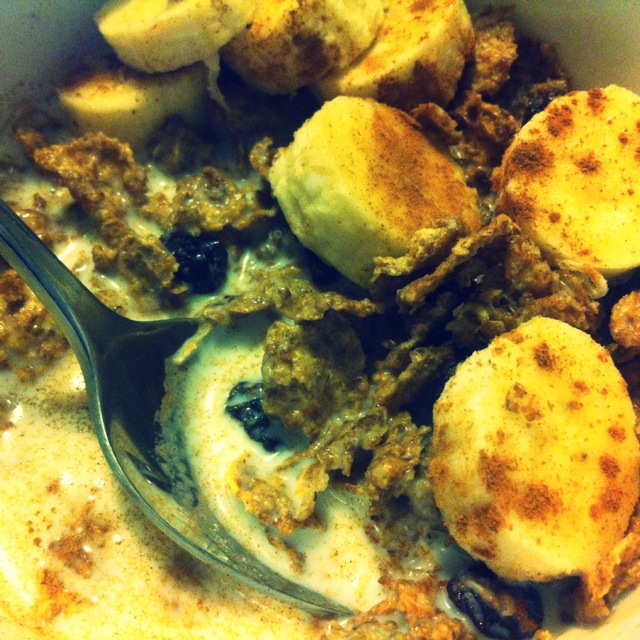 Bedtime snack: Raisin Bran with a banana and milk.
… and enjoying my daily cappuccinos…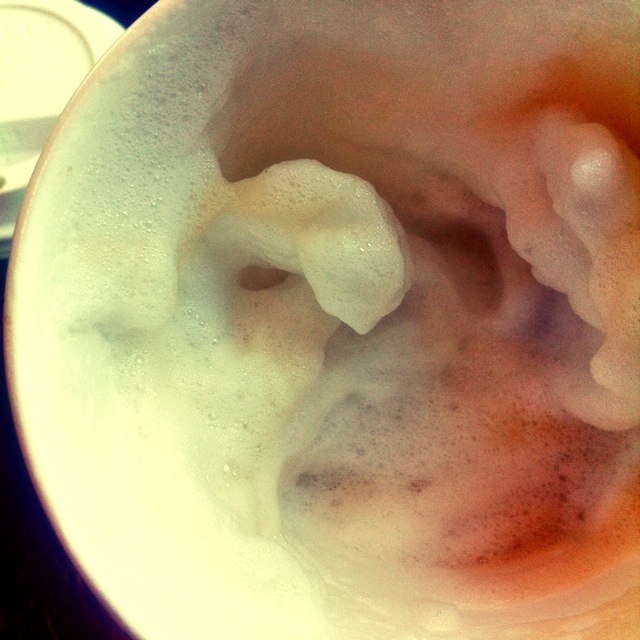 … things have been pretty random around these parts. Take this salad, for example…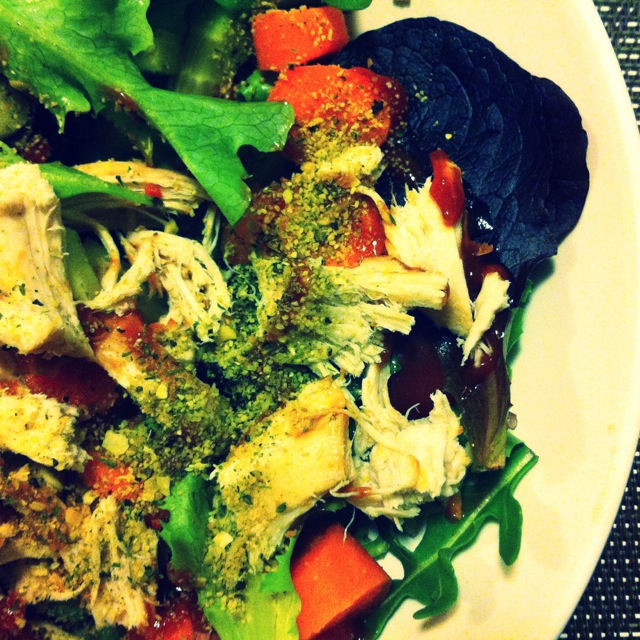 A snack. Who the heck am I!? I can't even remember the last time I craved veggies for a snack, but I found myself wanting chicken and hot sauce one afternoon and hey… who am I to question a craving. Actually, I take that back – I have been questioning my cravings. You guys know I have a huge sweet tooth, right? Well, lately I've been passing up the saccharine seducers and gravitating more towards… salt…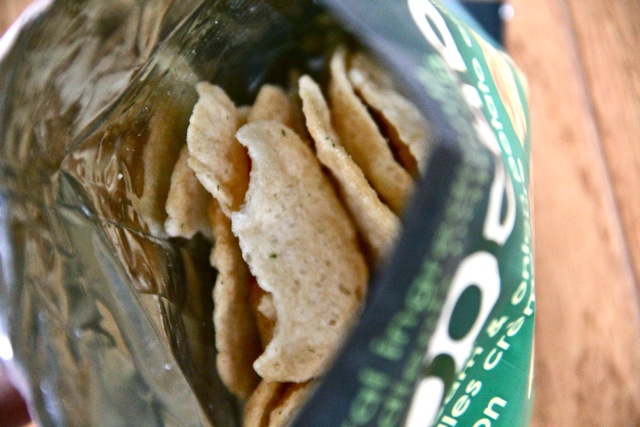 Sour Cream and Onion Popchips.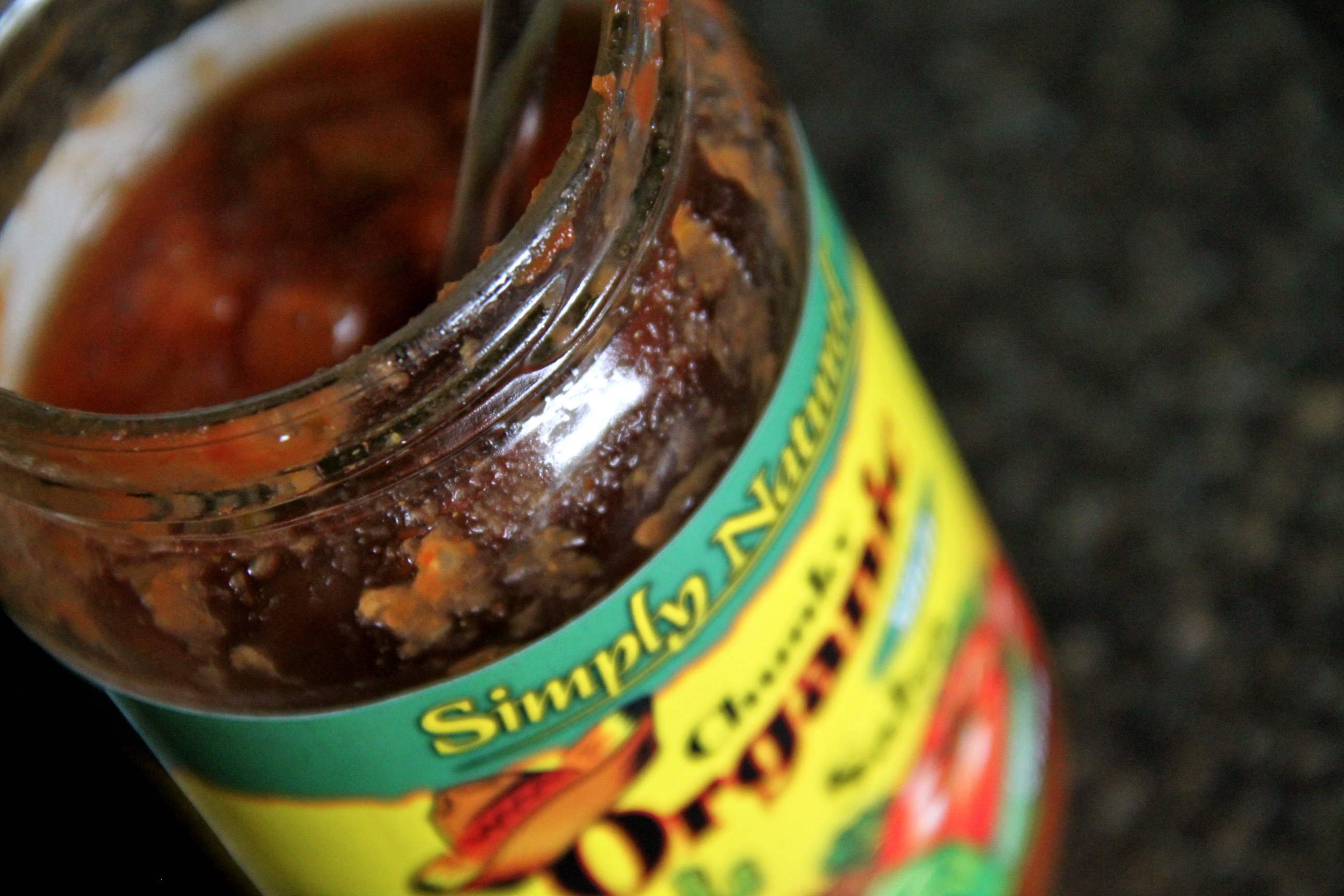 Salsa, straight from the jar.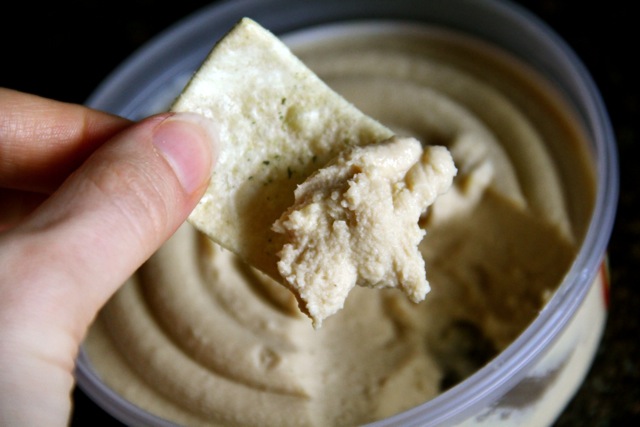 Hummus and anything I can stick in it (ie: chips, veggies, spoon, finger…)
Yeah, don't ask me – I can't explain it either. You needn't be too concerned just yet, though; the sweet tooth has still been kicking in from time to time…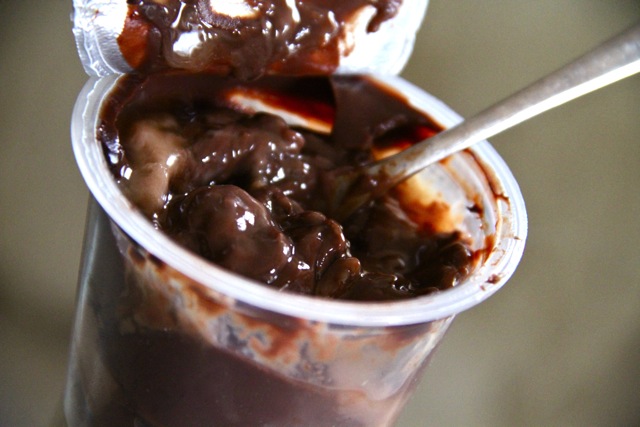 Zensoy Chocolate Vanilla pudding.
Oat bran made with coconut milk, then mixed with yogurt and topped with chocolate.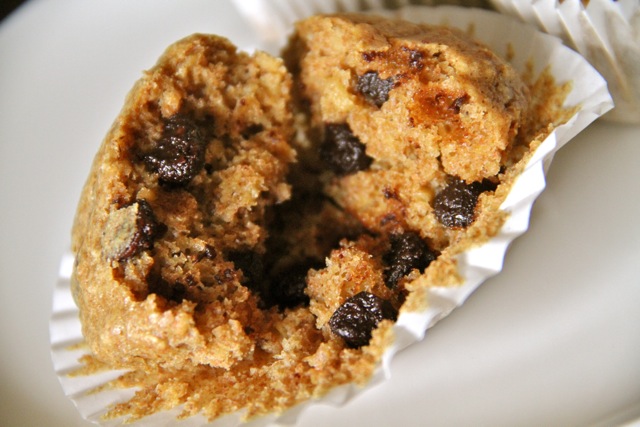 Chocolate Chip Oatmeal Muffins. I needed a break from cookies and went the muffin route instead.
And I guess I should probably mention that I've been eating actual meals as well, and not just snacking all day.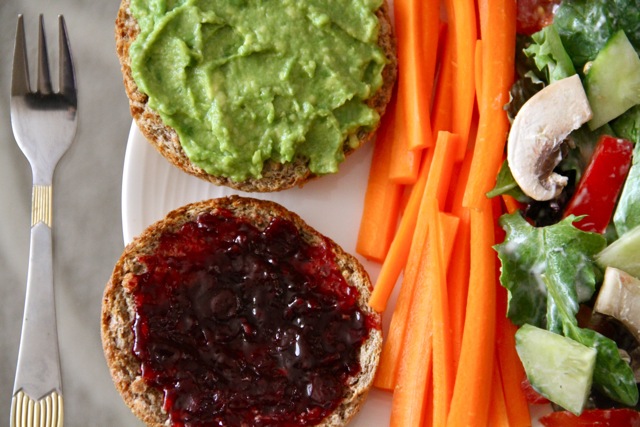 Lunch: English muffin topped with avocado and jam, carrot sticks, salad.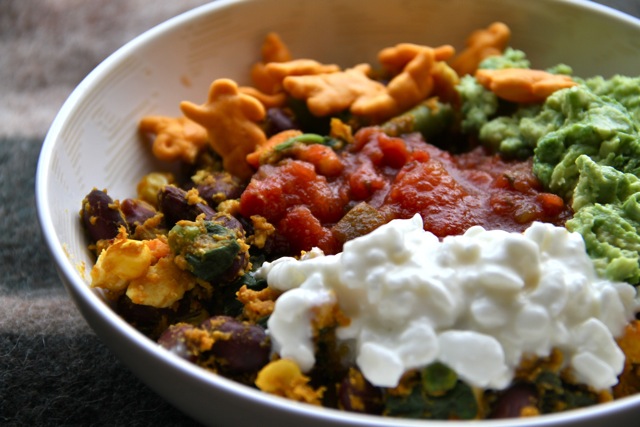 Dinner: pumpkin chili Mexican scramble with Annie's cheddar bunnies.
So there we have it: the food that's been keeping me going as of late. And speaking of going, it's time for me to run (figuratively speaking). Between work and volunteering, today is going to be a long day indeed.
Have a good one, friends!
. – . – . – .
What was the last craving you satisfied?
Have you experienced any "what the heck?!" cravings lately?
Snacks: sweet or salty?