Hello, hello there!
Welcome to yet another Wednesday, more commonly referred to around these parts as What I Ate Wednesday – a day where it's not safe to sit at your computer unless you're properly fed. I don't know about you guys, but browsing blogs and seeing everyone else's delicious eats definitely kicks my appetite up a few notches, so here's hoping that my eats were tasty enough to do the same to you 😉
A quick note before we get to the food, though… These eats don't represent what I ate in a single day – they're my favourite meals/snacks from the past week or so. I usually try to snap a full day of eats for Wednesdays, but yesterday was all sorts of manic (work, errands, furniture shopping 😯 ) and I barely even got a chance to look at my food, much less make it look good and take a picture. So I hope you guys don't mind me playing favourites this week!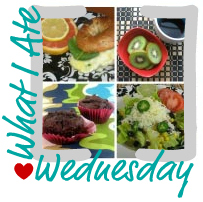 . – . – . – .
Breakfast…
Seeing as I'm currently in a prolonged oatmeal-for-breakfast rut groove (more specifically, an AB/honey oatmeal groove), this one was kind of a no brainer…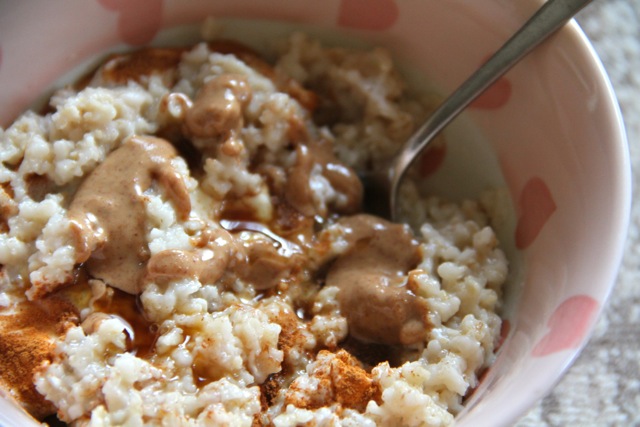 Eggy oats layered with plain Greek yogurt and cinnamon, then topped with roasted almond butter and honey. BUT!… what made this breakfast stand out was this little gem right here…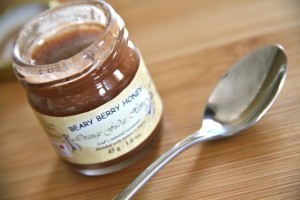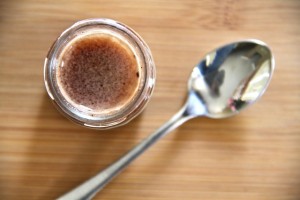 Orange.fudge.honey from Beary Berry Honey, a local company that I had the pleasure of coming across on my last trip to the farmers market.  Guys… holy.snap. I never thought that I could love honey more than I already did, but I stand corrected. This stuff is amazing, and it seriously takes all my willpower not to just eat it straight from the jar. I only got a sample jar to see if I would like it, and now I very much need a bigger jar.
Morning snack…
Guess who finally found an energy/protein bar that she can eat?! This girl!!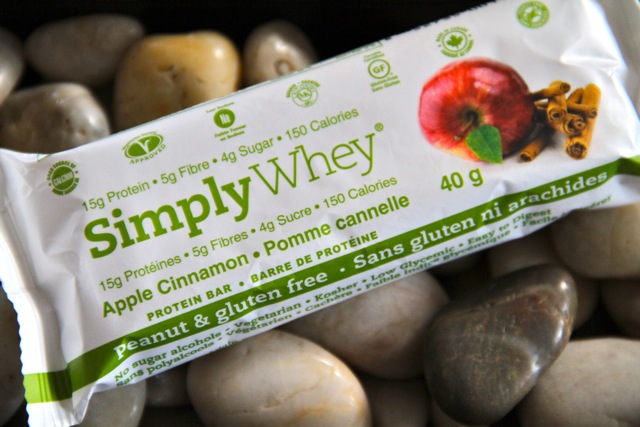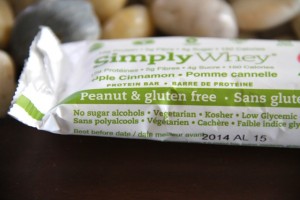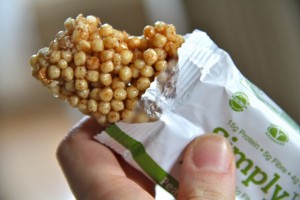 I can't even tell you how happy I was to come across these Simply Whey bars when I ventured into a new-to-me store the other day – let's just say there may have been squees and happy dances involved. I try not to depend on bars too much, but I can't deny their convenience. The only annoying part is that basically any bar I pick up either has peanuts or traces of peanuts – not exactly what I like to see given my allergies. So yeah… the peanut-freeness of this bar definitely makes it a favourite. Oh, and it doesn't taste half bad either 😉
Lunch…
Oh lunch, how you and I never seem to jive. BUT! I've found something that's helped make my least favourite meal of the day [a little] more bearable…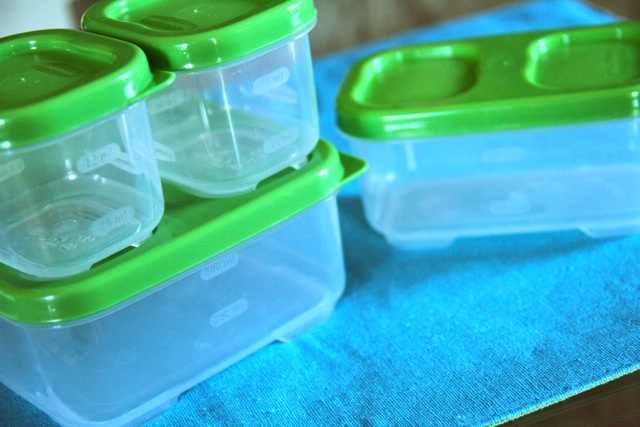 Fun containers! Which are even better when they're actually packed with food…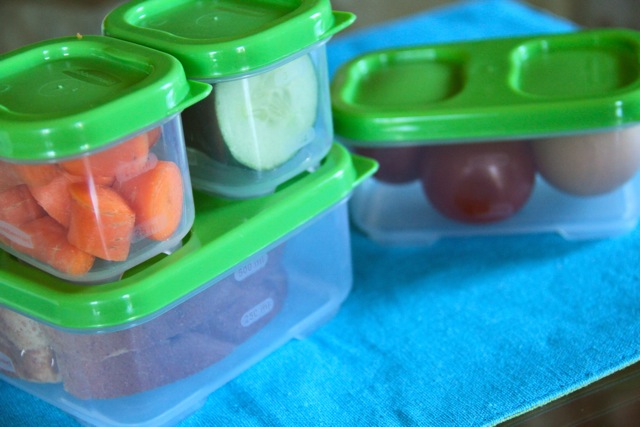 Best lunch from this past little while was an almond butter and blueberry jam sandwich with some veggies and a hardboiled egg. Nothing fancy, but I have to admit that having a sweet element to lunch definitely makes me look forward to it a bit more. This might have to become a regular thing. Oh, and farmers market produce totally trumps veggies from the grocery store. Just sayin'.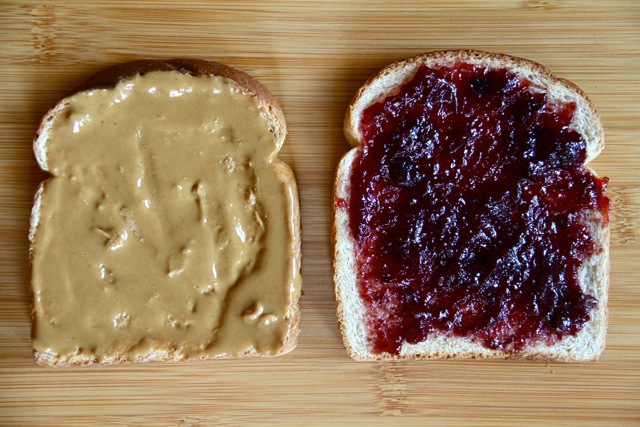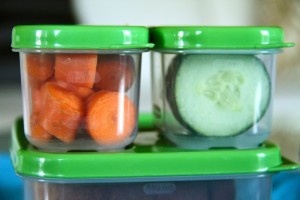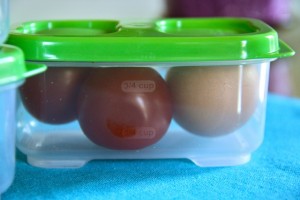 Afternoon snack…
Hands down, the title of best afternoon snack belongs to the blueberry scone that I snagged from Duchess Bake Shop this weekend. Holy.snap was it ever good. Prior to a few weeks ago, I never thought much of scones and saw myself as more of a cookie/muffin/quick bread kind of girl, but consider me converted. Subtly sweet and so doughy I could die, I'd be lying if I said that taking a trip to the bakery wasn't my new favourite Sunday ritual… Yes, I've declared it a weekly thing.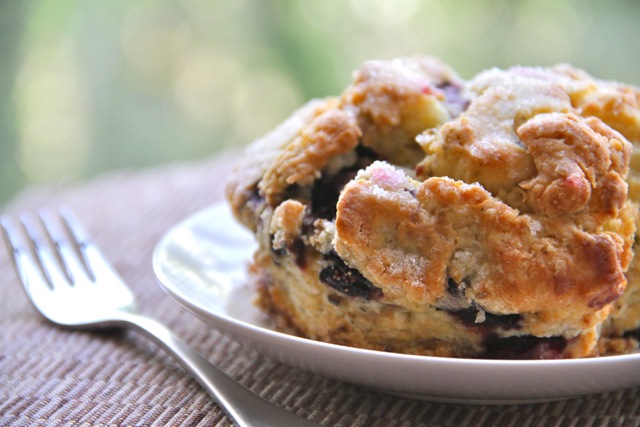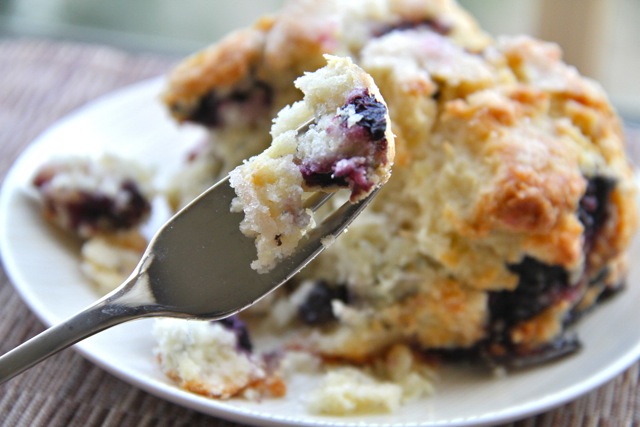 Dinner…
The best dinner is the kind that you don't have to cook yourself…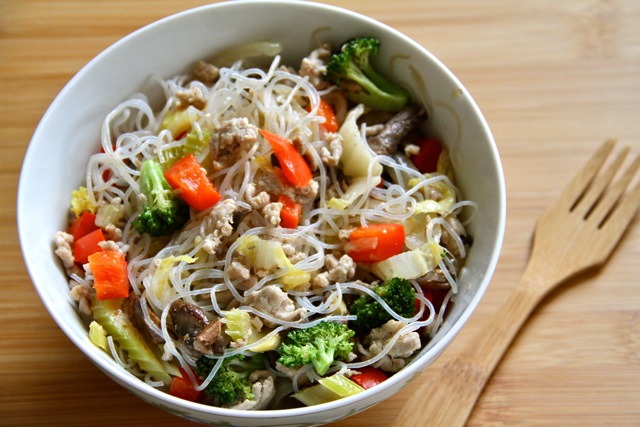 I'm a baker at heart. I love to eat savoury meals, but when it comes to making them? Eeehhh, not so much. Enter Mom. I go over to my parents' for dinner pretty much every Sunday, and this past week my mom made a delicious chicken stir fry with veggies (broccoli, bell peppers, mushrooms, celery, carrot), mung bean noodles, and her secret sweet 'n' sour sauce. It's these kind of meals that make me miss living at home…
Evening snack…
You know those times where you manage to hit a craving dead on, and what you eats ends up tasting like the most amazing thing in the world? Love those… and that's exactly how I felt after last night's snack…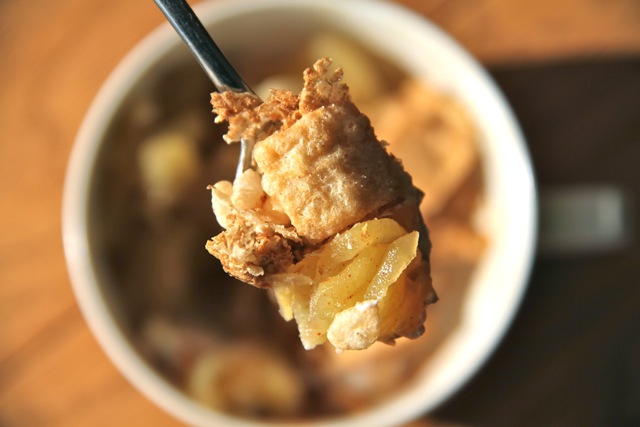 It was just a bowl of plain Greek yogurt flavoured with vanilla extract, then topped with homemade applesauce, Weetabix, Rice Krispies, and Cinnamon Toast Crunch, but it tasted amazing. It may have had something to do with the fact that I was more-or-less starving after a long day, and soggy asparagus probably would have tasted good at that point, buuuuuuut that sounds kind of gross right now, so let's just go with the idea that cereal is plain old delicious, because it really is…
Happy Wednesday, friends! 😀
. – . – . – .
Do you eat protein bars? What's your favourite kind?
Do you have any weekly foodie traditions that you always look forward to? Going out to eat? Picking up a special treat? Grocery shopping?!