Happy [What I Ate] Wednesday, friends! 😀
Confession: today's WIAW almost didn't happen… I woke up yesterday morning thinking it was Monday (thank you, long weekend!), and since I only really take pictures of my eats on Tuesdays, I wasn't going to bother busting out the camera and breakfast almost passed by undocumented. The horror. Thankfully I read Becky's Treat Yourself Tuesday post before digging in and WIAW was saved 😉
So all that breakfast talk from yesterday left me craving my favourite meal of the day like a crazy person, which would explain why I ended up eating breakfast-type meals all day — one is never enough…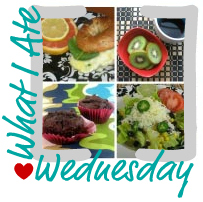 Breakfast for breakfast…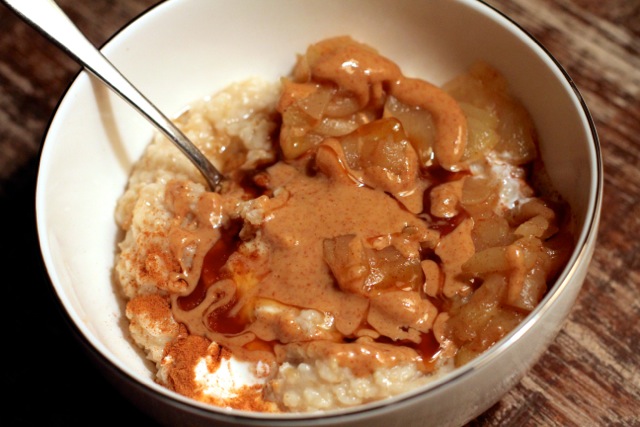 Eggy bananafied oats layered with plain Greek yogurt and topped with homemade applesauce, honey, cinnamon, and almond butter.
Another WIAW, another bowl of honey almond butter oats. Like I said yesterday… it's a combo I've been crushing on for a long, long time now and it doesn't really look like it's going away anytime soon. It's basically the reason I get out of bed in the morning, and… yeah… that's really all there is to say about that.
Breakfast for a morning snack…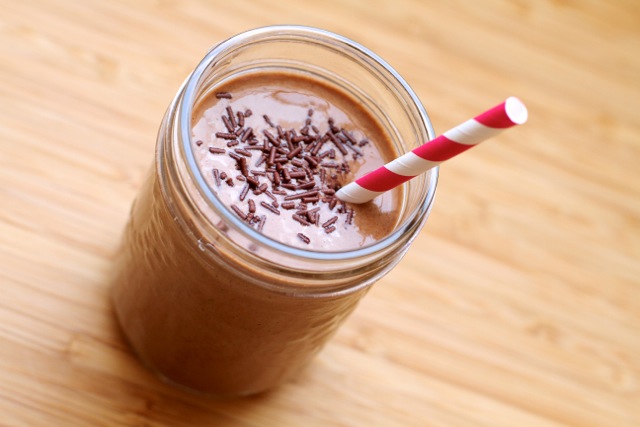 My thick & creamy chocolate smoothie.
My smoothie addiction is still going strong, and as much as I've wanted to try to experiment with new combos, I just can't seem to break away from my beloved chocolate and almond butter one… hence the recycled picture — it always looks the same, except maybe not as pretty because I don't usually bother to dress it up.
Breakfast for lunch…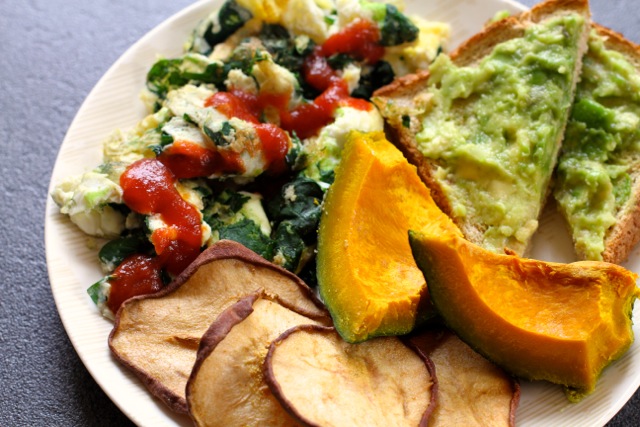 A breakfast-themed snack plate made up of: two scrambled eggs [with spinach and ketchup], mashed avocado and sea salt on toast, roasted kabocha, and dried pears.
A lot of people mentioned eggs as their favourite breakfast in the comments on yesterday's post, which left me with a huge craving for the little nutritious powerhouses… especially when Alexis reminded me how much I adore the combination of eggs, avocado, and toast. I'm honestly not really sure what my body thinks of eggs since I randomly start breaking out if I eat too many of them, but sometimes I just can't say no. Had to toss some ketchup in there because eggs need ketchup, and some dried pears because Amanda needs sweetness.
Breakfast for an afternoon snack…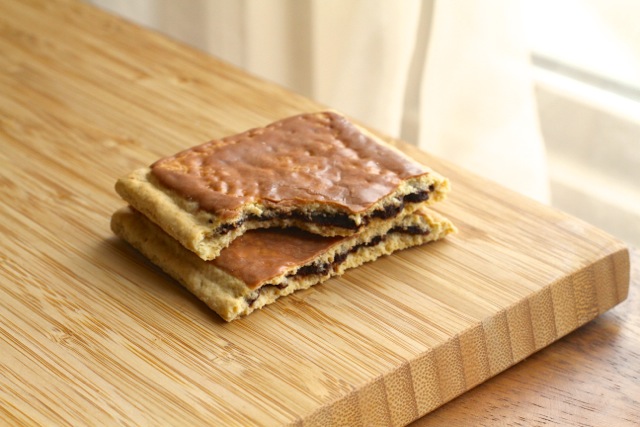 A chocolate Nature's Path toaster pastry [with a cup of tea].
Did you ever go through a Poptarts phase? A stretch of a few months where you'd eat nothing but a Poptart for breakfast? No? Just me? Well alrighty then. It's been a good long while since I've busted these out first thing in the morning (I was the epitome of health in my late teens 😉 ), but I still enjoy them as a snack every now and again. I just wish we could get the slightly healthier versions up here in Canada!
Breakfast for dinner…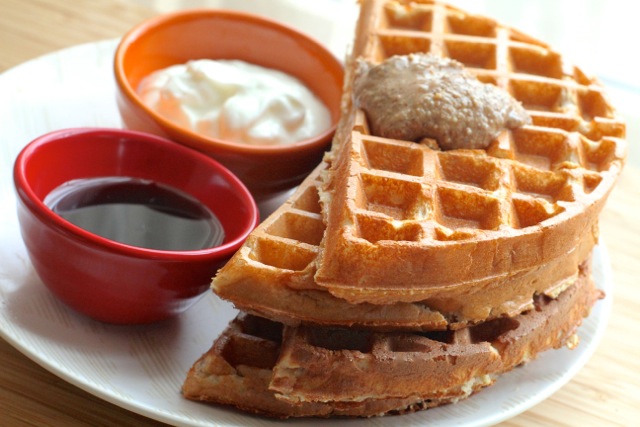 My banana oat Greek yogurt pancakes in waffle form topped with Justin's almond butter alongside some maple syrup and plain Greek yogurt for dipping.
So I was really craving some pancakes, but if you know me then you know I'm not the biggest fan of the pancake-making process — I find the flipping/waiting game to be a little stressful and a test of patience that I don't necessarily have when it comes to food. I mean, you're looking at a girl who probably eats 3/4 of her meal before it manages to hit a plate, so having to wait for pancakes to reach the appropriate flippability level is just torture. Thank goodness for no-fuss waffle makers! I wasn't sure if it would work, but they actually came out really well. Light, fluffy, and slightly crisp on the outside. Winning.
Breakfast for an evening snack…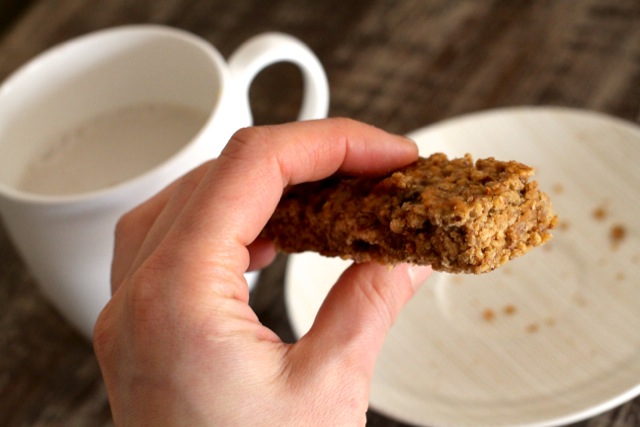 One of my soft & chewy protein granola bars with a cup of warm vanilla almond milk.
You guys… I did it again… I whipped up yet another batch of granola bars. This is, without a doubt, my favourite recipe that I've ever posted on Spoons, and also the one I make the most often. Not only are these bars super quick and easy to throw together, but they taste pretty darn fabulous… not that I'm bragging or anything 😉 And I toss the warmed milk in there because… what's more comforting than a cup of warm milk before bed? Lullaby.
And that's that — a day entirely made up breakfasty eats, whiiiiich is probably my favourite kind of day. And speaking of favourite days, I'll see you guys tomorrow for Thinking Out Loud! 😀

Which do you prefer… pancakes or waffles? Usually waffles, but lately… pancakes.
What's a smoothie combo you love? Chocolate, banana, and AB — but I need new ideas!
Eggs on ketchup – yay or nay? YAY.
Did you ever go through a Poptart phase? What was your favourite flavour? YES. And S'mores.
More places to find me!
E-mail — [email protected]
Twitter — runwithspoons
Facebook — runningwithspoons
Pinterest — runwithspoons
Instagram — runwithspoons
Bloglovin — runningwithspoons