Squee! It's so great to hear that so many of you guys are going to be joining me on the memory jar project this year. It's kind of a daunting to think about doing it every day for an entire year, but it's not a huge time commitment, so as long as you can actually remember to do it everyday, then you're golden… which is exactly why I've placed a few strategic Post-It notes around my place…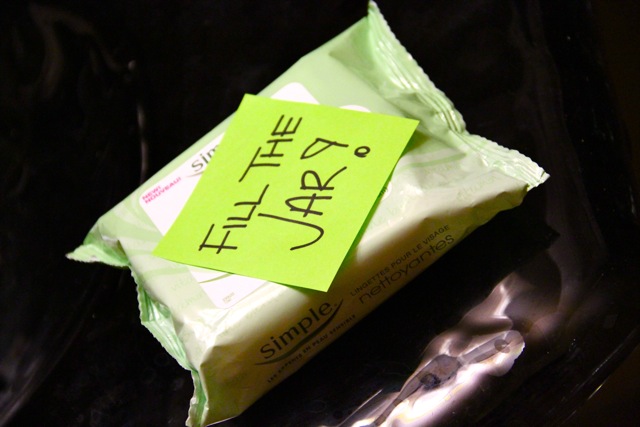 I never go to sleep without taking off my makeup, so putting a subtle reminder on my cleansing wipes means I'm not likely to miss it. I'll also be randomly sharing some of my additions every now and then to try and keep myself on track, but enough about that for now – let's talk about food. It is WIAW, after all…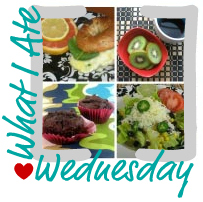 I've been coming across a lot of diet related resolutions over the past couple of days. Cut back on sugar. Cut back on fat. Eat less. Drink more. Eat more veggies. And while none of those particularly appeal to me, there are some diet-related things I'd like to work on…
First, I want to push myself to eat different things. I tend to get caught up in routine and familiarity pretty easily, and life can become rather dull as a result – usually without me even noticing. To change that, I'll be trying out new lunches…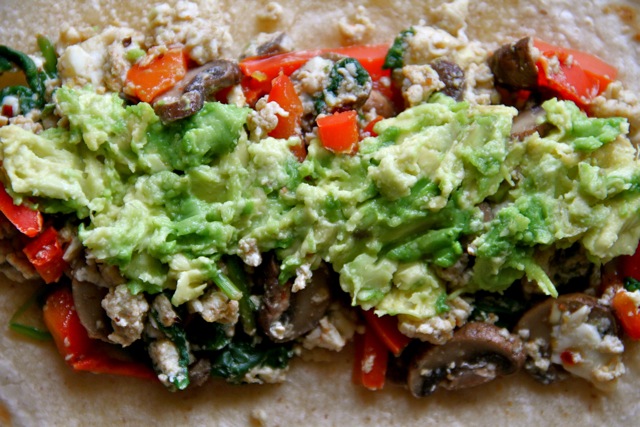 Egg scramble (2 eggs, parm cheese, spinach, bell pepper, mushrooms) topped with avocado inside a wrap.
… dinners…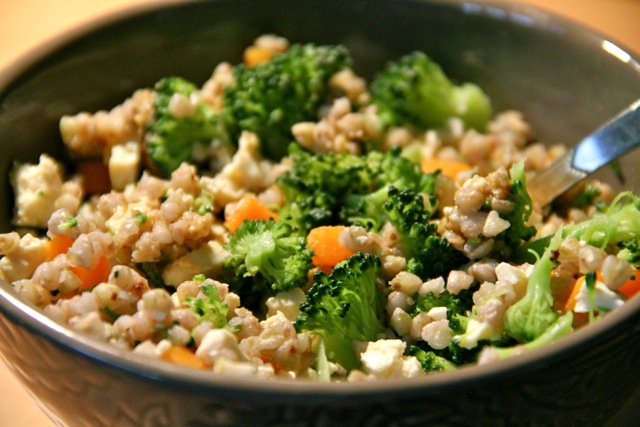 Buckwheat bowl with mixed veggies and chicken.
… and snacks…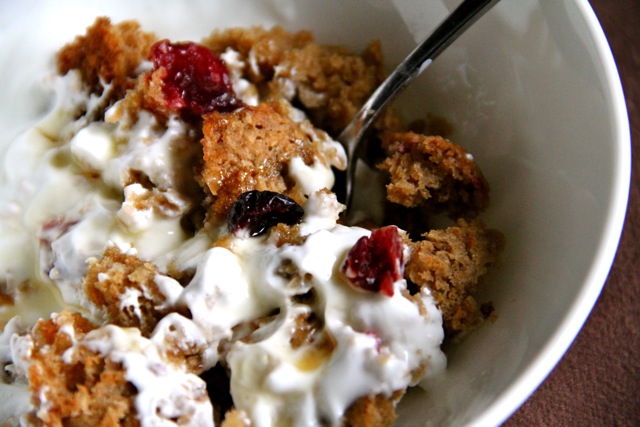 Vanilla Greek yogurt with a cranberry muffin.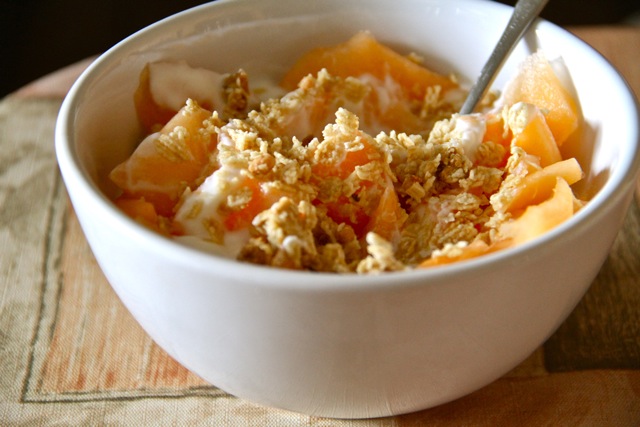 Plain Greek yogurt with a cantaloupe and granola.
No promises when it comes to breakfast, though… You guys know I'm kind of stuck on my cereal messes…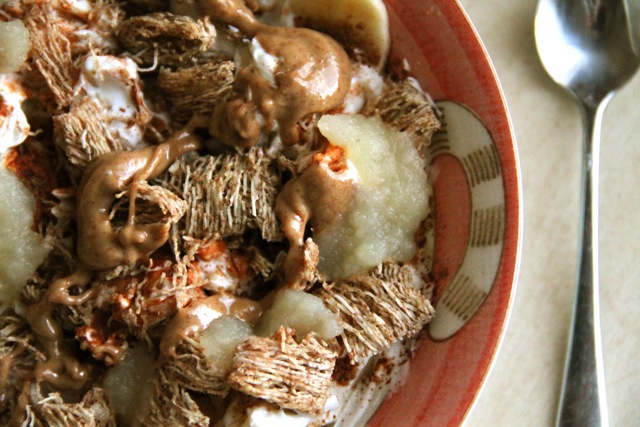 Second, I want to start putting more effort into photographing my food. I'm not going to lie – it can be a chore, and 85% of the time I end up being too lazy to do it… not really ideal when you [kind of] blog about food. Hopefully, eating some new (and exciting?) meals will inspire me to want to share. Fingers crossed.
Finally, I want to finish all those darned Christmas cookies so that I can test out my new stand mixer…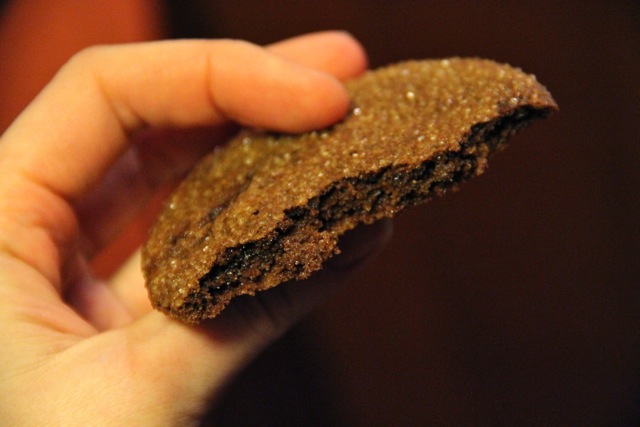 And with that, I'm off to start my day. I have the day off from work, but my apartment currently resembles a construction zone so I think it's time to tackle all of the cleaning and errands that I've been putting off over the last little while. Ahhh who am I kidding? It's time to go stalk some blogs 😀 Happy Wednesday, friends!
. – . – . – .
Are you currently working on any diet related goals?
How did you spend New Year's Day? With family. Shopping the lingering sales followed by dinner and movie night at my parents'.
What's the craziest thing you ever ate? I'm embarrassed to admit that I tend to play it pretty safe with food. Even sushi gives me the heebie jeebies…