Hi friends! Merry… no wait, that's not right… Happy New Year!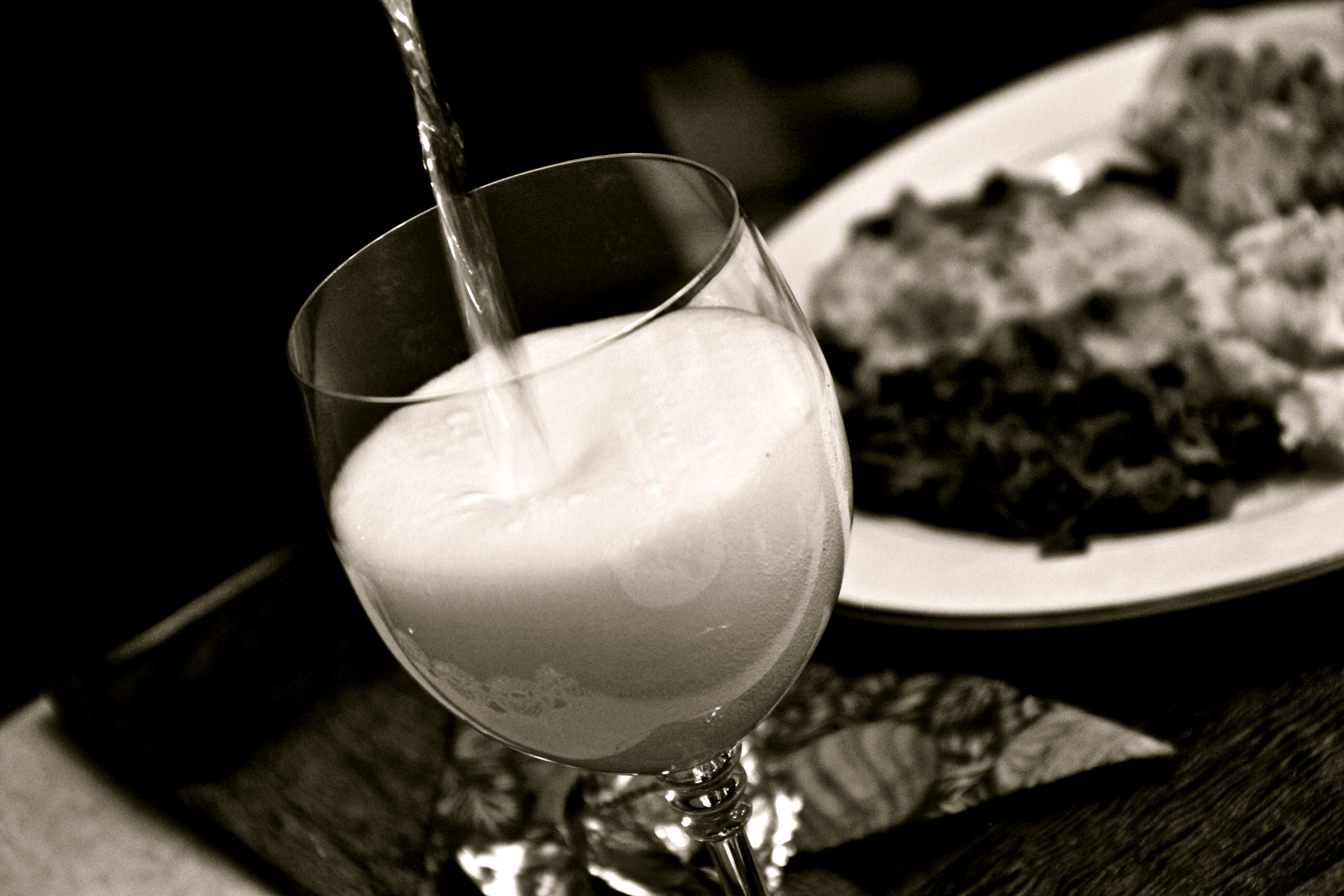 Today's post is coming at you a little later than usual because I didn't end up getting home until after 2 last night (this morning?), so I ended up sleeping in a little. I probably could have prewritten a post yesterday and scheduled it to post so that I could stay in bed, buuuuut then I wouldn't be able to chat with you guys while eating breakfast…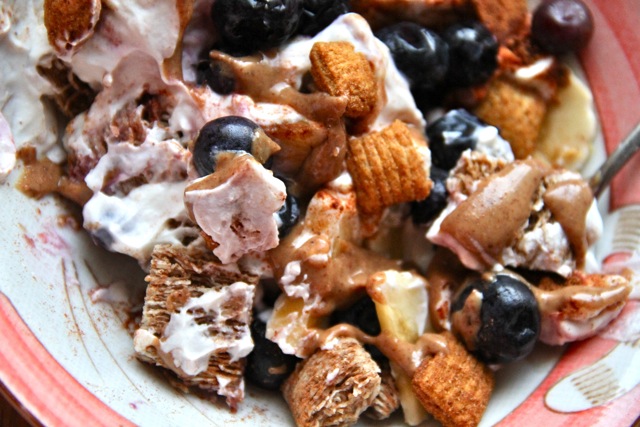 I briefly considered trying out a new breakfast for the New Year, but I was honestly too tired to think up anything different and ended up on autopilot through the whole breakfast-making process. Sleeping in or not, I still only managed to get around 5 hours of shut eye last night, so you'll have to forgive me for being a little scatterbrained – I'm thinking that an afternoon nap is going to be very necessary today.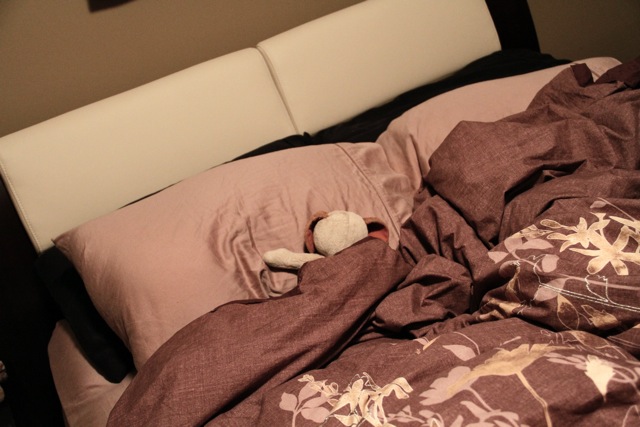 Oh! I should probably fill you guys in on what it was that kept me up so late. Okay. So. I was originally going to go out to the movies and then hit up downtown to watch the fireworks with the boy, but there was a last minute change of plans. About an hour before we were supposed to leave, the boy called me and asked if I wanted to go have dinner at his parents' and meet his family. No pressure, just something to consider.
Cue panic. I'm generally all right with adapting to a change of plans, but meeting the family of the guy I'm dating? That's not something that you just spring on someone! I need at least a week to freak out , obsess, and prepare!
I had 54 minutes.
Not going to lie – my initial reaction was to say no. Every ounce of my comfort loving self wanted to stick to the original plan and tell the boy that I could meet his family another time, so that's exactly what I… almost did. Even though I may have slightly hated on resolutions in yesterday's post (which was a little more cynical than I wanted it to be), I have to admit that it was the fact that it was the New Year that motivated my final choice. I went… and I'm so glad that I did because I ended up having a great time. Good food, fantastic people, and tonnes of fun (Taboo might just be my new favorite game)? A great memory for sure. Oh! And speaking of great memories… Remember that year-long project that I briefly mentioned at the end of yesterday's post? Time for the big reveal…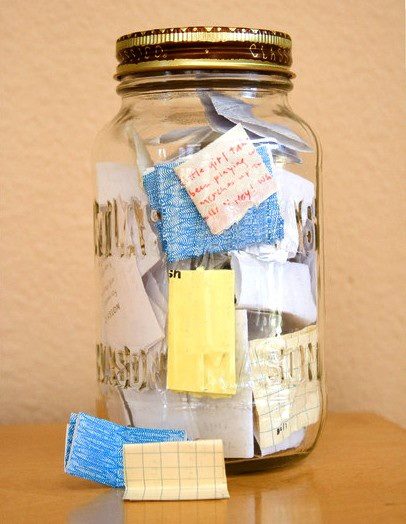 A… jar, Amanda? Yes! But not just any jar – a jar filled with 365 good memories. I got this idea off Pinterest, and what you do is start with an empty jar and for each day of the year, you write down the good things that happened to you on that day and throw the paper in the jar. At the end of the year (or, I guess, whenever you could use some cheering up), you open the jar and read about all of the amazing things that happened. It's still too early to write an entry for today, but I started one day early so my first entry reads:
December 31:
Pushing myself to step out of my comfort zone and having a great time meeting the boy's family.
Happy New Year, loves. All the best for the upcoming 365 days 😀
. – . – . – .
What was your first breakfast in 2013?
Anyone else interested in filling a jar with good memories?
And… how was your NYE?! What did you end up doing?