100 posts, a giveaway, WIAW, and one hungry blogger…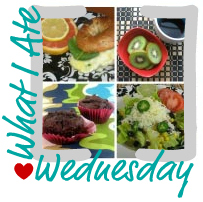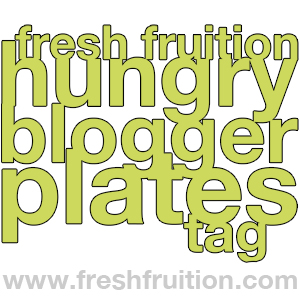 Yessss, there are plenty of reasons to celebrate today, so let's get the party started!
. – . – . – .
A little while ago, Tori came up with the clever idea of taking pictures of the devastation left behind after a hungry blogger demolishes their meal. Just a fair warning in advance – it ain't pretty. Some of what you see may shock you. The following scenes are not for the weak of heart…
It was a day like any other. The only difference was that there was a hungry blogger on the loose, preying on innocent meals. The first victim of the day was  breakfast…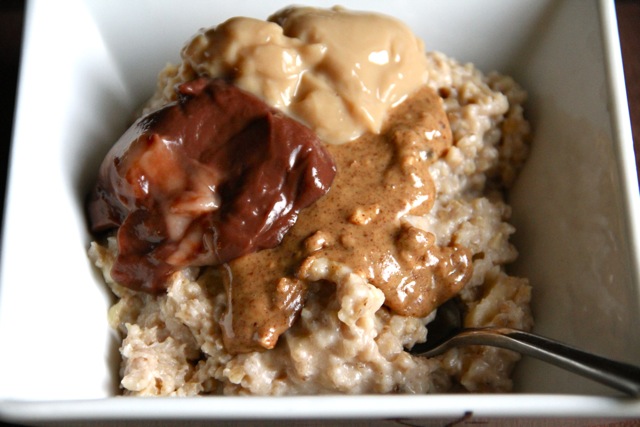 Eggy bananafied steel cut oats topped with pudding and almond butter.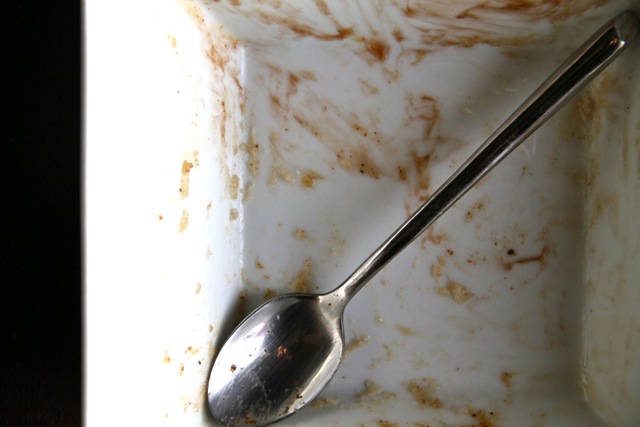 Poor guy – didn't stand a chance. And his was only the first name on today's lengthy list of casualties. Soon after, an attack was reported on a pre-workout snack, in broad daylight!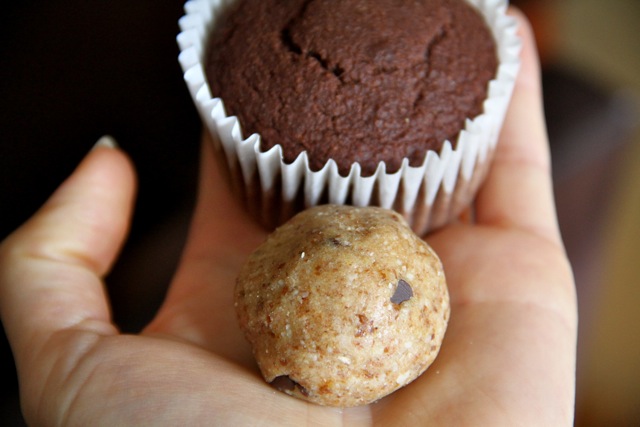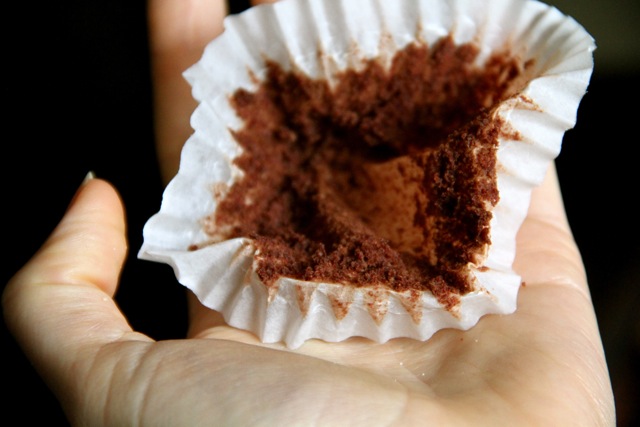 Cookie dough ball – Chocolate muffin.
All that was found at the scene of the crime were some discarded clothes. What kind of monster are we dealing with here? Horrifying. The next attack occurred around lunch time…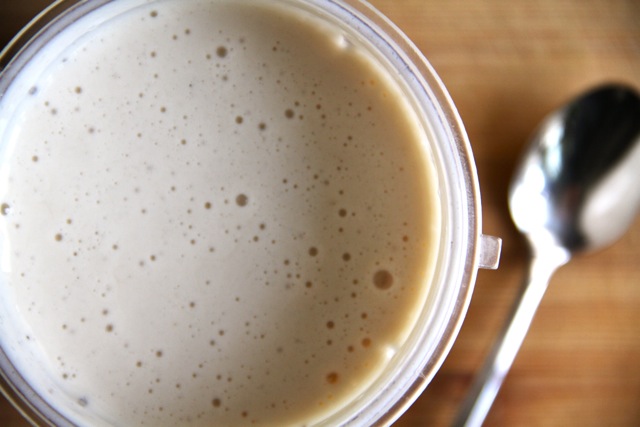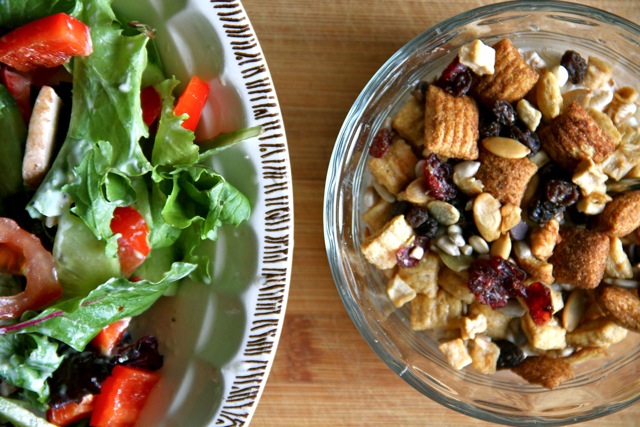 Salad beast – Greek yogurt mess with multiple cereals and trail mix.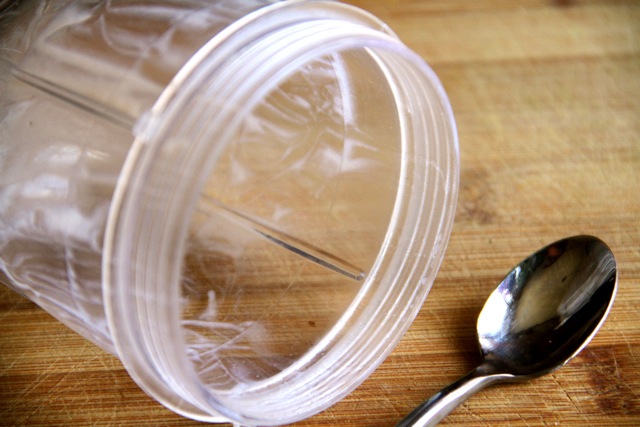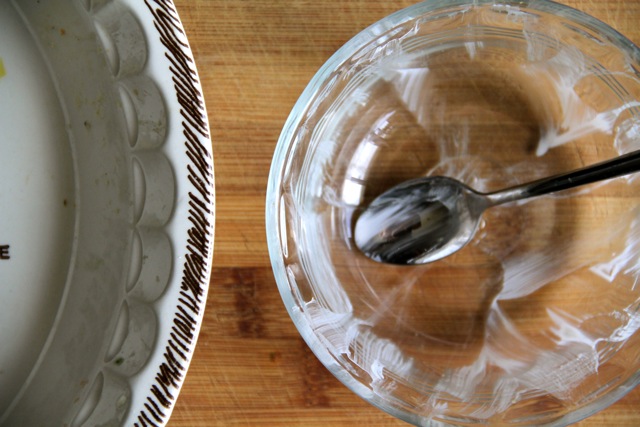 Absolutely shocking. Grotesque. These pictures shook me to my very core, but at the same time, I couldn't turn my eyes away. I wouldn't have long to lament the loss, however, because it wasn't long before the attacker struck again. This time on a very handsome afternoon snack…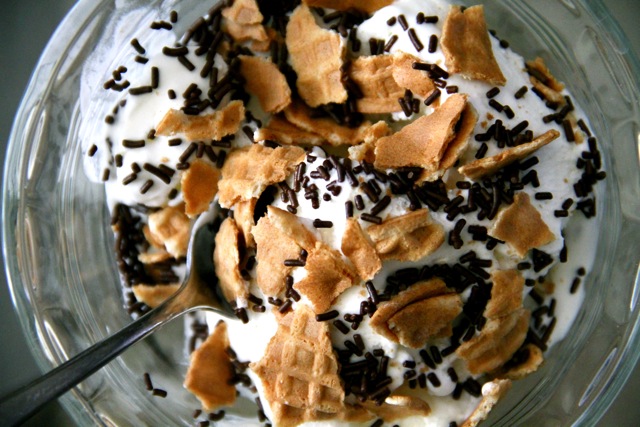 Vanilla ice cream (in a bowl for a change) with a crushed cone and chocolate sprinkles.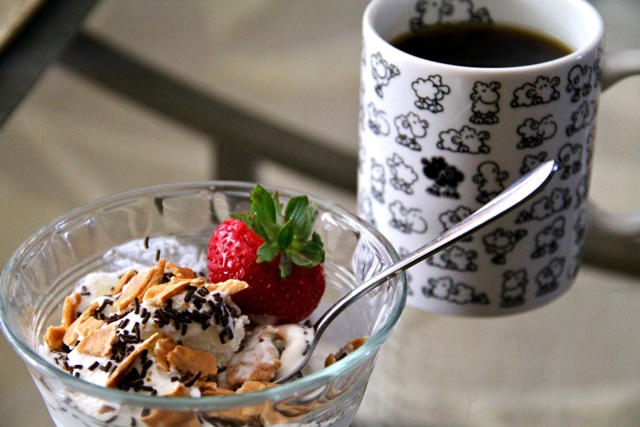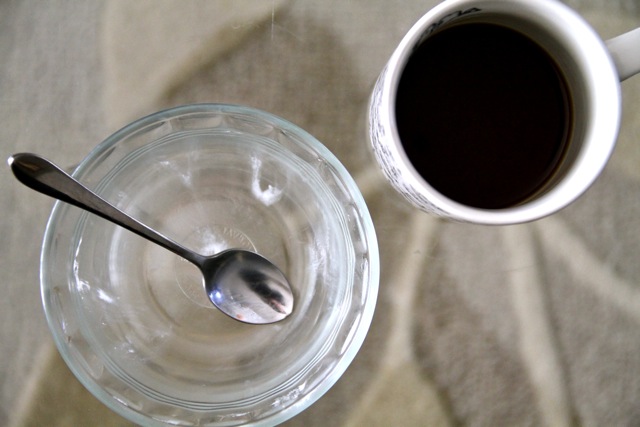 Up until this point, the killer made quick work of her victims, but you can tell that she took her time with this one by the "lick marks" left on the bowl. Authorities are starting to believe that the attacker is enjoying herself. And she wasn't done. Oh no. Around dinner time, she struck again…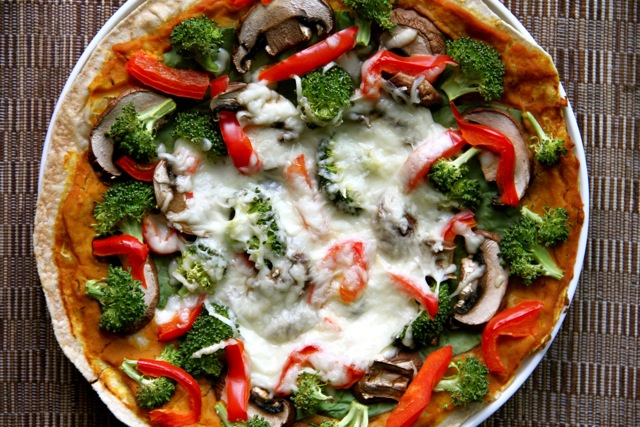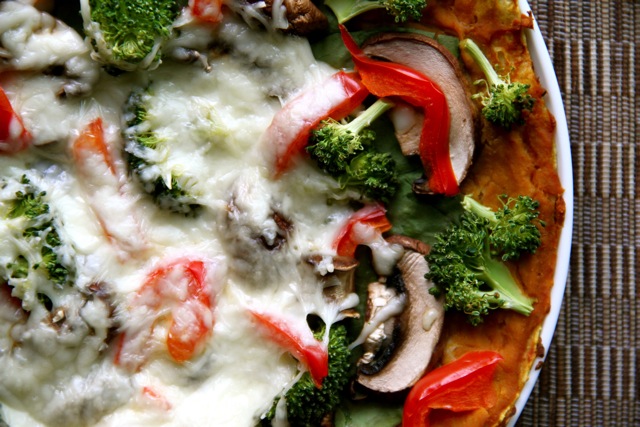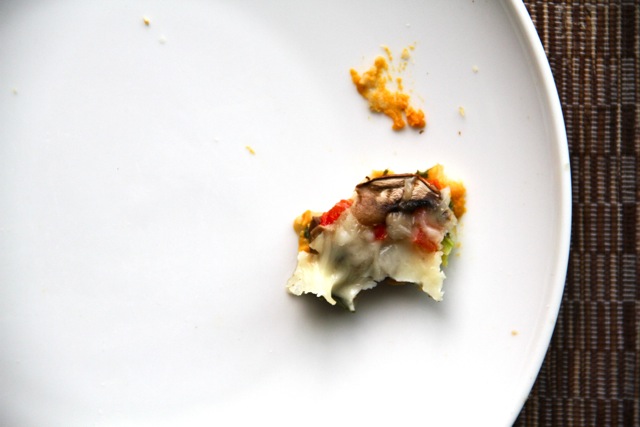 As of this moment, the killer is still on the loose and considered highly likely to strike again before the day is done. If you are a tasty meal or delicious snack, we encourage you to stay inside your home with your windows and doors locked until further notice.
. – . – . – .
Are you a bowl/plate licker or scrapper? Yes! Both! I always do my best to get every. last. speck of delicious goodness into my belly.
Do you always finish everything on your plate? I do. I think it's something I picked up when I was recovering from my ED, and now it's a habit that I find hard to break. I usually have no problem finishing my meals, but there are times where I get full either 1/2 or 3/4 of the way through, but finish anyways.