Thank you guys so much for wishing Spoons a happy birthday. He (she? it?) appreciates it very much 🙂
Today we're gonna shift gears and switch from blog talk to food talk – it is What I Ate Wednesday after all, and people do love talking about food. Not surprising. Food is good stuff. Delicious, nutritious… auspicious (?? 😯 ). What's not to love?
Sometimes I can't help but wonder where our fascination with food comes from. Why do we spend so much time talking about it? Thinking about it? Ogling it? I mean, sure, it's kind of essential to our survival, but air is a necessity too and you don't see us obsessing over that.
Could our fascination with food be a result of the fact that it confuses the hell out of us? With all the information out there on how to eat, what to eat, when to eat, it's easy to feel like we're doing it wrong. Could we just be on a constant quest of trying to figure out how to do it right? Ha! Can you imagine what our ancestors would think if we told them we think we might be eating incorrectly? Good grief. But that's human nature for ya – we like to have things down to a science, even if it's something we already intuitively know and the process of doing so just confuses us more than anything else.
But even with all the confusion surrounding food, there are still certain things that are always a good idea; so if you won't object, allow me to share some of those with you…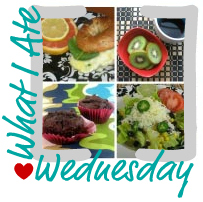 Good idea… deviating from my beloved AB/honey combo and starting the day with chocolate instead…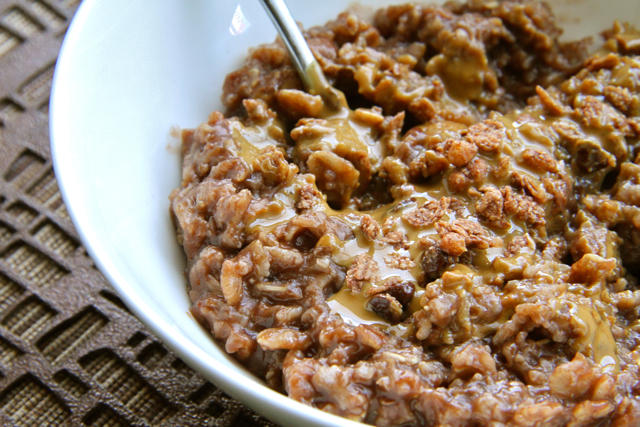 I woke up with a mad craving for chocolate, and since I'm trying to work on not procrastinating so much, I figured I should deal with it right away 😉 This was simply half a cup of oats cooked with an egg white and half a banana, with 1 Tbsp. of cocoa powder added in post-cooking.To complete  the ensemble, roasted almond butter and a sprinkle of Enjoy Life Double Chocolate Crunch granola for some added texture (and more chocolate).
. – . – . – .
Good idea… tossing a tea bag in my morning coffee…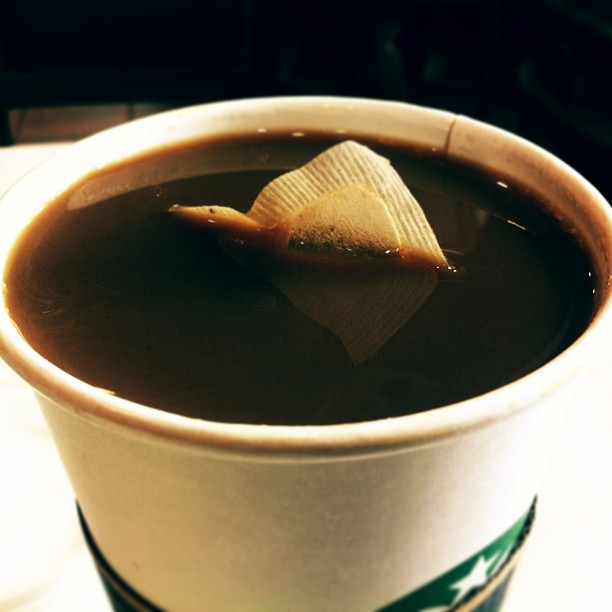 This was just a Pike from Starbucks with a splash of milk and a baggie of Sugar Cookie Sleigh Ride tea tossed in. I know, I know – it's nowhere near Christmas and I completely skipped over a season, but when I was looking through my tea stash, this is the flavour that I figured would taste the best… and it did. Definitely going to be doing this on a regular basis.
. – . – . – .
Good idea… preparing for the Apocalypse by stock piling fresh nectarines from the farmers market…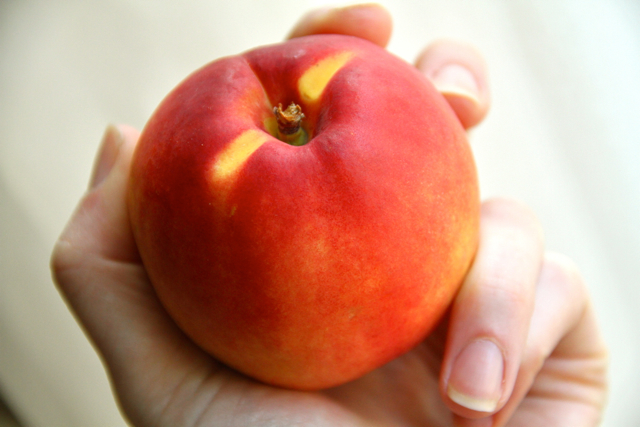 Having an obscene amount of peaches/nectarines means the fact that I've been eating my weight in them on a daily basis is completely justified, right? I mean, I can't let them go bad, and they're so good around this time of year.
. – . – . – .
Good idea… salsa on salads [and basically everything else]…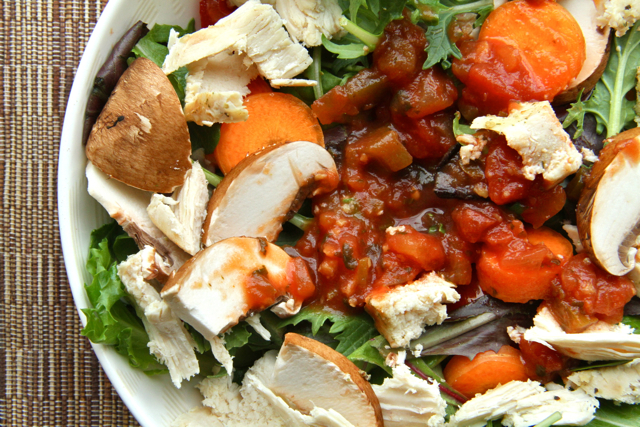 I love salsa and will unashamedly eat it straight from the jar with a spoon. It definitely helps when I have something to toss it on, though, like this basic salad that I threw together just to satisfy a chicken craving. And speaking of chicken craving… I've found myself craving that and veggies on a more regular basis lately. Kind of bizarre, but I'm going with it…
. – . – . – .
Good idea… keeping the doctor away by eating an apple (or 4) a day…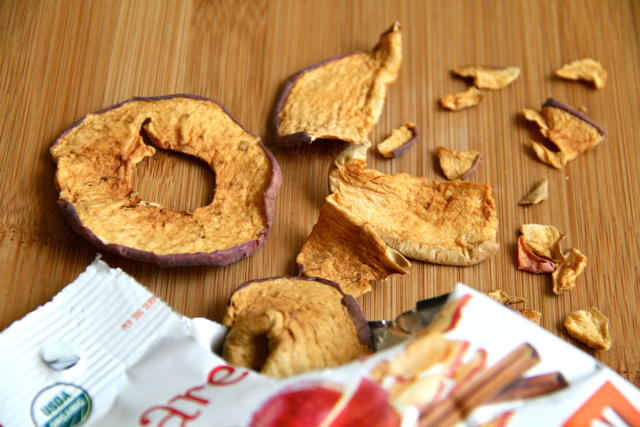 If you've never tried these, STAY AWAY – they're insanely addicting. If I'm not paying attention (which I'm usually not), I can easily finish a bag without even realizing it. They claim to have 4 apples per bag, so I guess I won't be taking a trip to see the doctor anytime soon… And to feed my addiction even more? They were on a killer sale in the grocery store the other day, so I think I'm stocked for the next… 2 weeks? 😆
. – . – . – .
Good idea… picking up a new-to-me flavour of kombucha…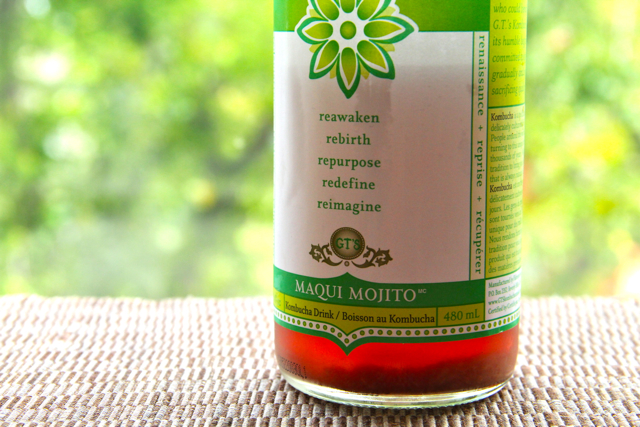 Holy.snap, I may have a new favourite flavour. Although to be honest, I think this is just an old flavour rebranded… Either way, it was delicious. I've actually had to give up drinking the Trilogy flavour because it was giving me some major stomach problems – the other flavours are fine, but Trilogy? Noooot okay. I've noticed it to be a lot more fizzy lately, so maybe that has something to do with it??
. – . – . – .
Good idea… making/eating/cozying up to these 😉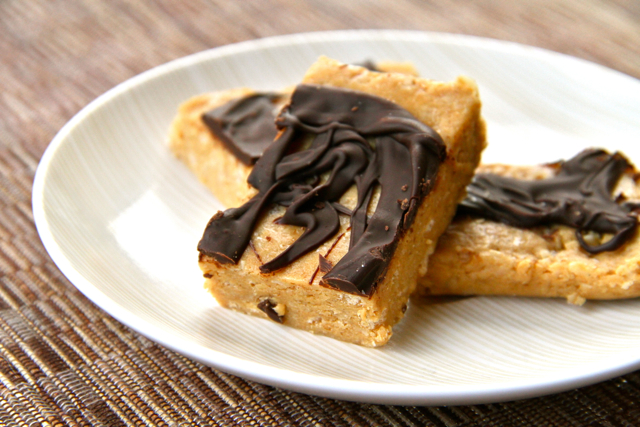 Sad day, friends… my Almond Fudge Protein Bars are no more. Between sharing and snacking, I managed to go through the whole batch in… what… 2.5 days? I'm really tempted to whip up some more, but I've got a few other recipes rolling around in my brain and I need to start experimenting with those. Boo.
. – . – . – .
Good idea… breakfast for dinner…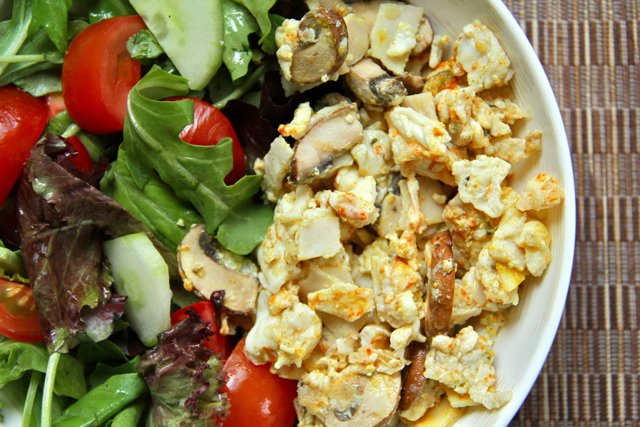 It's been a while since I've had breakfast for dinner, and an even longer while since I've had scrambled eggs. I like eggs, but definitely go through phases with them.  A craving hit the other night, though, so I scrambled a couple of eggs with milk, mushrooms, parmesan, and deli chicken, and had those alongside a random handful of veggies dressed in olive oil and salt. And because no meal is complete without some carbs…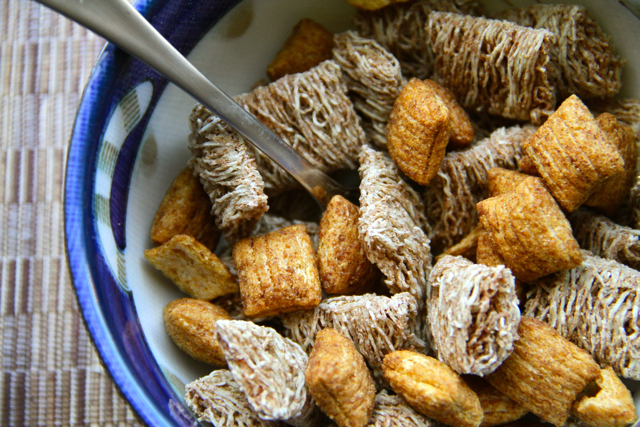 … a bowl of cereal made an appearance a short while later. Have you ever tried mixing Cinnamon Harvest with cinnamon Puffins? It's a good idea 😉
. – . – . – .
Good idea… combining sweet things with salty things…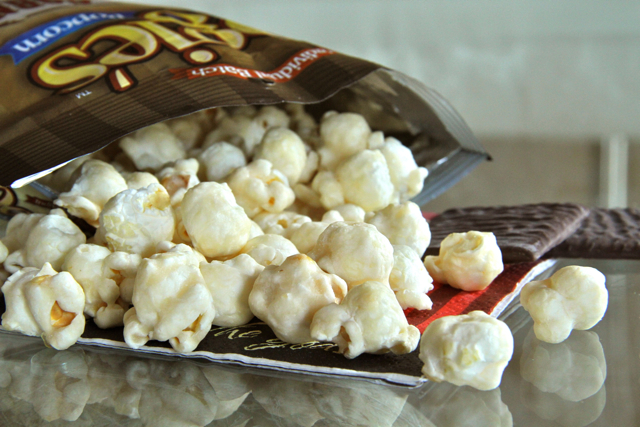 I picked up The Great Gatsby on my way home yesterday and ended my day by sitting down to watch that alongside some perfect movie snacks – popcorn and chocolate. This was a bag of Oogie's kettle corn and a few After Eight mints. Hit.the.spot.
Happy Wednesday, friends! 😀
. – . – . – .
Do you ever eat chocolate for breakfast?
Eggs: are you a fan?
What's one food you have a ridiculously hard time controlling yourself around?
Your turn! Good idea… _____________.