Today is a special day.
On August 27, 2012, I nervously hit publish on my first post after nearly a year-long hiatus from blogging.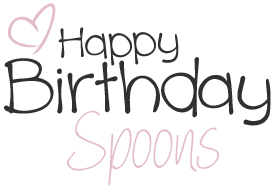 Yes, friends, today is my one year blogiversary here on Spoons. I've been in [and out] of the blog world a little longer than that, but it was one year ago today when I really decided to commit to blogging and take things a little more seriously.
Blogging has become such a integral part of my day that it's honestly hard to imagine life without it. Seriously. When something exciting happens or I come across an amazing product? One of the first things that crosses my mind is "Ooooooo! I can't wait to blog about this!!" And the connections… oh man the connections. It's a beautiful thing to be able to interact with like-minded people on a daily basis – to be inspired and learn from others, and to inspire and share with others.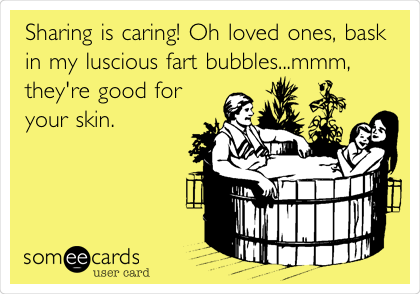 I thought about doing a giveaway to celebrate this momentous occasion (humour me), but one thing that bothers me about giveaways is that only one person really benefits… I'd rather offer something that multiple people can [hopefully] get use out of, so I thought I'd share some blogging tips, tricks, and tidbits that I've picked up over the last year or so. Now, by no means am I trying to suggest that I've got it all figured out – Lord knows I still have plenty left to learn – but I really enjoy reading these kind of posts, so I figured it would be a good idea to write one as well.
And without further ado, here are 9 thoughts on blogging. Why 9? Because a 10th one never came to me…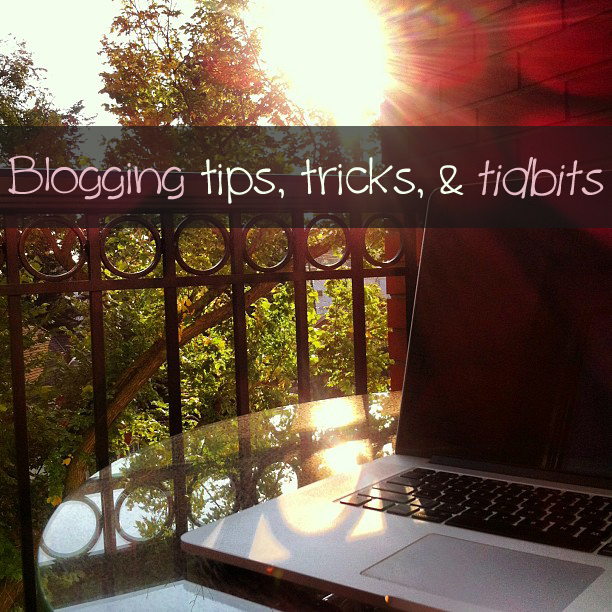 Blogging requires a lot of time and effort. I think one of the biggest things that people fail to realize before they jump into blogging is how much work it actually takes. Between writing posts, taking pictures, editing, planning, engaging in social media, answering e-mails, and commenting on other blogs, blogging can easily take up as many hours as a part time job. You need to decide if a) you have the extra time to spare, and b) if that time is worth spending on blog-related matters.
Blog because you enjoy it. At the end of the day, blogging is just a hobby [for most of us], not a job. The last thing you want to do is get yourself to a point where blogging starts to feel like a chore – that's when it's a good idea to take a step back and re-evaluate your approach. This might mean taking a small hiatus or posting less frequently – whatever it takes to re-ignite your passion for it. I know it's easy to get caught up in the mentality that you need to post every.single.day to be successful, but this isn't the case at all. When it comes to blogging, quality always trumps quantity. Your readers will know if you're posting just for the sake of posting, so don't sacrifice the quality of your blog just to meet some imaginary posting schedule pressure that you place on yourself. That being said…
It helps if you take blogging [semi] seriously. Don't go stressing yourself out over it, but try to fall into some kind of general routine. Set aside a certain amount of time to devote to blogging and use that time to write and engage with others. Work on improving your photography and writing skills, and try to keep a consistent posting schedule. Again, this doesn't mean that you have to post every day, but try to get something up a few times a week so that your readers know when to expect a post from you.
Keep a blogging notebook. I have a Moleskin weekly planner that's basically attached to my hip. I love it because one side is a weekly calendar while the other is  blank notepaper that's great for jotting down ideas. Every Sunday, I devote some time to planning out posts for the upcoming week so that I have a general idea what I'll be writing about. I also use it to jot down random ideas whenever they pop into my head, as well as keeping any blog related notes.
Social media is kind of a big deal. I neglected things like Twitter and Facebook for so long because I had no idea how to use them properly so they just ended up overwhelming me. That and I didn't really think they made a huge difference when it came to blogging. Big mistake. Not only is social media a great way to engage with others, but it's also a perfect way to get some exposure to your blog. Sharing random pictures from your day on Instagram can help people feel like they know you a little better, and sharing your posts on Twitter and Facebook is a good way to get more traffic. It's also a great idea to tweet about posts that you enjoyed from other bloggers – they might just return the favour and introduce more people to your blog as well.
Open yourself up to the possibility of criticism. The blogging community is a great place full of supportive people, but not everyone is going to agree with you or like what you have to say, and that's fine. You'll never be able to please everyone, and trying to do so will only rob you of your true voice and make you resent the whole process. Be yourself and write for yourself; if someone has a problem with it, so what? Judgment is an unfortunate reality not only in the blog world, but in life in general. Don't let it get to you because only you are in a position to accurately judge yourself; and sometimes that's not even the case.
Be aware of the negative influence of others. It's easy to fall victim to the comparison trap, whether it be with body image, diet, exercise, or something like blogging success. It's a hard thing to avoid, but being aware of it makes it easier to catch and hopefully stop. Some good words to live by are "don't compare your behind-the-scenes with someone else's highlight reel." Most bloggers focus on the positives and avoid mentioning the negatives. You don't know what else might be going on, so don't assume everything is all sunshine and rainbows. People are people, and everyone's life is full of ups and downs.
Just because it's online, doesn't make it legit. There is a lot of information out there in the blogging world, and for every piece that's useful, you'll come across ten [or more?] pieces that aren't. Learn to read critically and don't take what you see written on the pages of a blog as being written in stone. There's nothing wrong with being inspired and trying out new things, but don't cling to something that doesn't work for you just because it worked for someone else. Trust yourself and follow your own rules.
Filter what you post. Remember that what you put online is available for anyone to see. You don't know who's reading your blog, so be sure that what you put on there is something that you're comfortable with having everyone see. And keep in mind that what is once on the internet is always on the internet…
. – . – . – .
In closing, blogging is great and I can't see myself giving it up anytime soon. It makes for a wonderful creative outlet and introduces you to some pretty fantastic people. That being said, it's definitely not all sunshine and rainbows, and requires a good amount of commitment and a strong sense of self. Basically, it's like everything else in life – it can be good or bad, depending what you make of it.
If you're a blogger, what are some of your blogging tips/tricks/tidbits?
If you're not a blogger, have you ever considered starting one?