Happy What I Ate Wednesday, friendly faces! 😀
Also known as the day where I show you [almost] everything I ate on [Monday]. These posts can get a little lengthy, so let's skip the fancy intros and head right into the good stuff, shall we?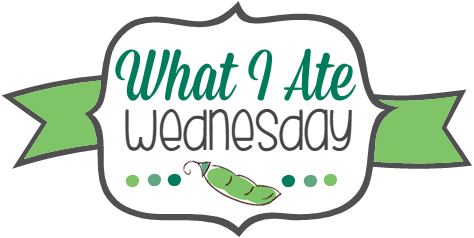 Breakfast was a tall and refreshing green smoothie made with: 2 frozen bananas, 1 Medjool date, 2 spoonfuls of hemp seeds, 1 scoop of Greens+, about a cup of almond milk, and a few handfuls of baby spinach. Tasty.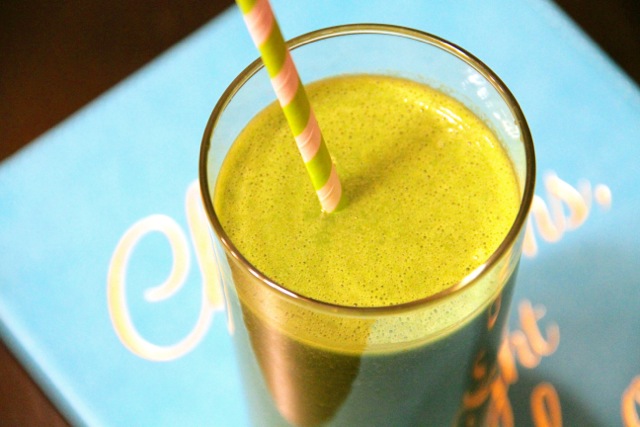 I actually notice a big difference in how I look and feel when I eat more greens, and I've found that adding a few handfuls to my morning smoothie has been the easiest way to get them in… especially during those times where I'm just not feeling the salads (read: the last 3 months). And yes…I realize it looks like a cup of swamp water, but I promise you it tastes infinitely better.
Shortly after that, it was time for coffee…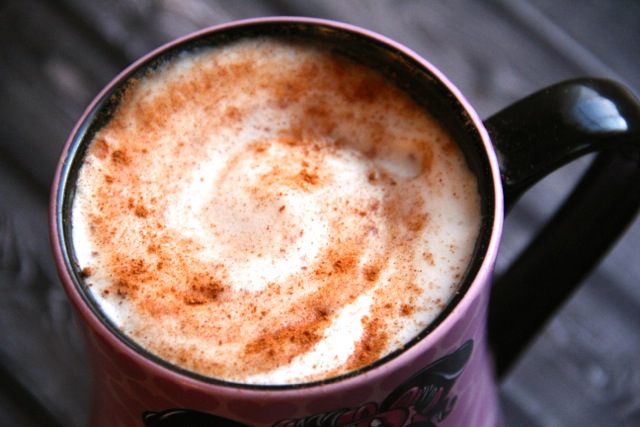 I'm not someone who can drink coffee first thing in the morning — I need some food and water in my belly first. I usually start my day with 2 or 3 cups of water, move on to a cup of my favourite tea, have breakfast, and then whip up a homemade latte about 2 or 3 hours after I wake up. This one was extra epic because I sweetened it with a homemade date syrup, and if you've never paired coffee and dates… you need to get on that!
And I needed a snack that I could chew on after all that liquid, so I had a bowl of white basmati rice cooked in coconut milk and sweetened with honey. Kind of random to reach for in the morning, but… meh.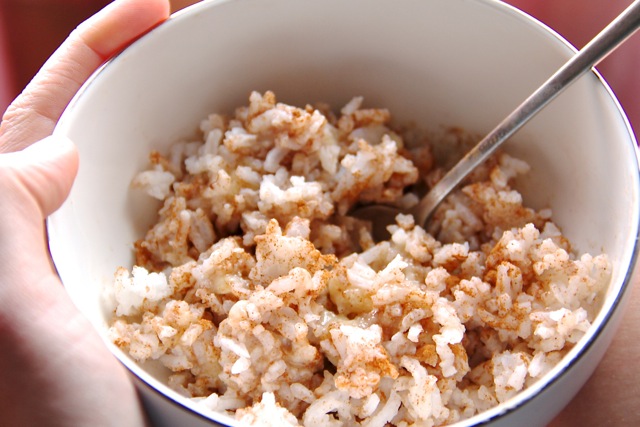 Lunch came in two parts because I was hungry and couldn't figure out what the heck I wanted to eat. Part 1 was a salad made with baby greens, tomato, cucumber, bell pepper, mushrooms, chickpeas, avocado, and a homemade tahini dressing…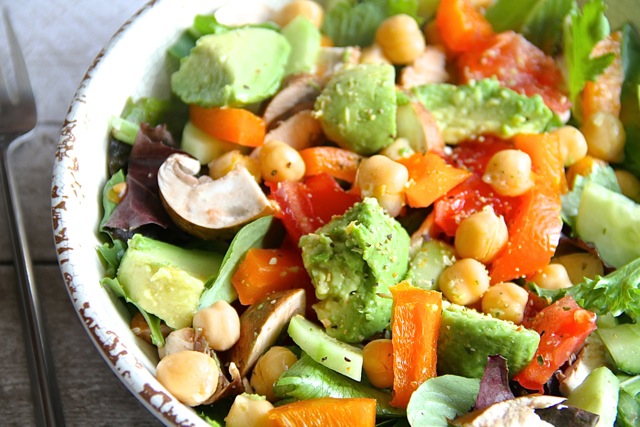 While Part 2 was an experimental French toast bake that I'm hoping to share the recipe for soon…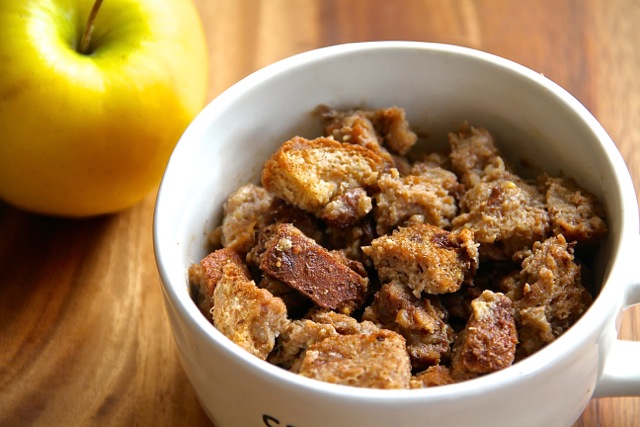 Is it just me, or are you guys the snackiest in the afternoon too? My appetite seems to be the craziest between the hours of 2 and 5, which is why having a bowl of Mini Eggs and jellybeans sitting within arms reach while I work probably isn't the best idea 😆 But… #Easter.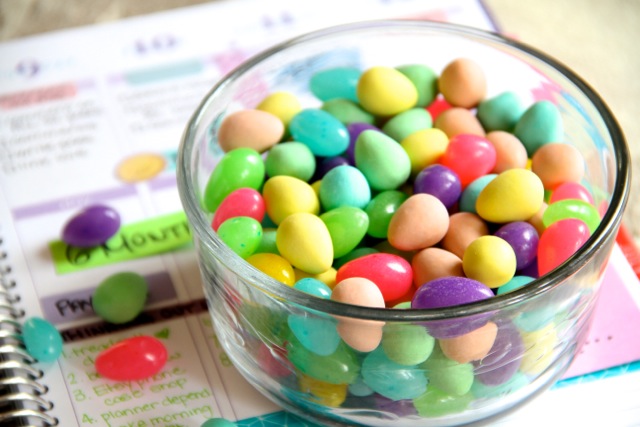 And because I generally photograph my recipes in the afternoons, and it's impossible for me to get through a shoot without wanting to eat my subject, I snacked on a almond fudge protein bar, which I seriously wish I could make more often because they may just be one of my favourite recipes that I've ever posted. It's just a little hard to make old recipes when you're constantly experimenting with new ones #foodbloggerproblems.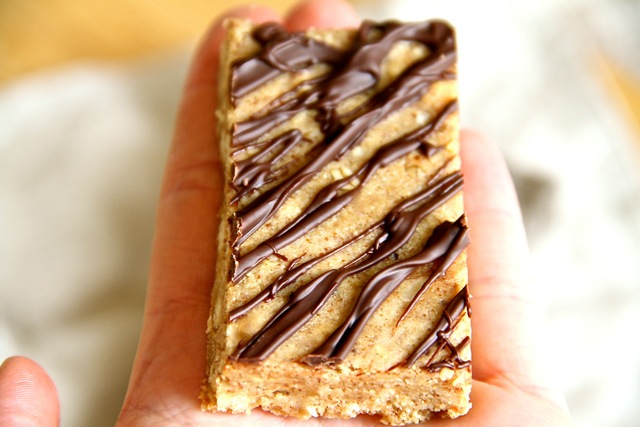 But if we really wanna talk #foodbloggerproblems, let's talk about the fact that I had [almost] the same thing for dinner that I had for lunch…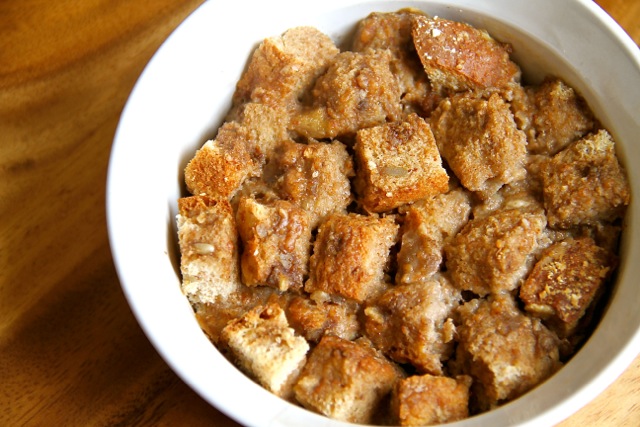 I always test and tweak my recipes multiple times before I post the finished product, and well… someone's gotta eat the trials! Thankfully, I think I've found my winner, so no more French toast for dinner. Sad face.
Aaaaaand because clearly I didn't eat enough breakfast foods today, cereal as a snack to finish off the day…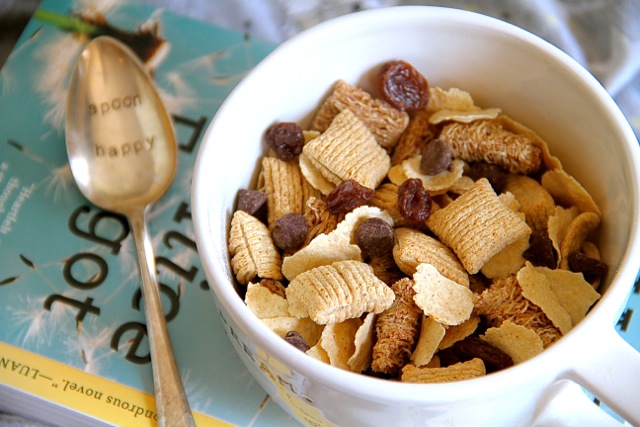 Happy Wednesday, friendly faces! 😀

What's the first thing you drink in the morning?
When are you usually the hungriest?
What's your favourite breakfast food to have for dinner?
More places to find me!
E-mail — [email protected]
Twitter — runwithspoons
Facebook — runningwithspoons
Pinterest — runwithspoons
Instagram — runwithspoons
Bloglovin — runningwithspoons