There are a few things I need to get off my chest. Ahem…
Confession: As much as I love WIAW, I hate what it does to both my Bloglovin' feed and appetite. Can we say hungry blog reading all.day.long? Yes, yes we can.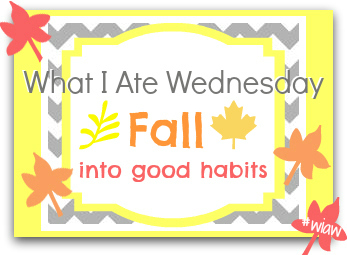 Confession: I had no idea yesterday was National Oatmeal Day — there are just way too many food "holidays" for me to keep track of. Luckily, oatmeal happens to be one of those foods that I celebrate pretty much on a daily basis, so yesterday's breakfast of oats with yogurt, almond butter, honey, and cinnamon got me off the hook. Let's just pretend I did it on purpose.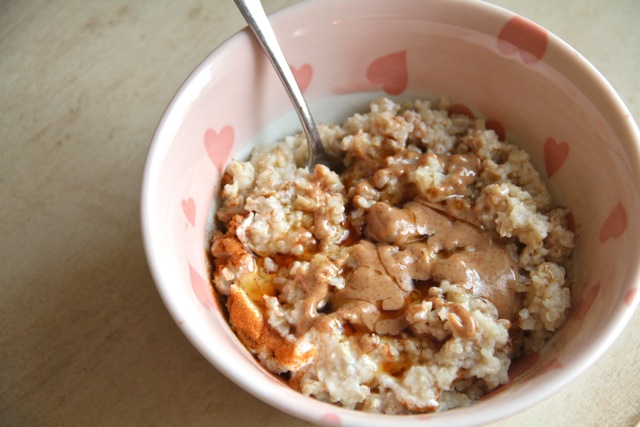 Confession: I haven't been to Starbucks in well over a week. This may not seem like a big deal to some of you, but as someone who used to go every.single.day (sometimes even twice), going 7+ days without is kind of huge. I blame my [beloved] Keurig and the fact that I've fallen in love with homemade lattes… especially when they're topped with cinnamon, right Cori?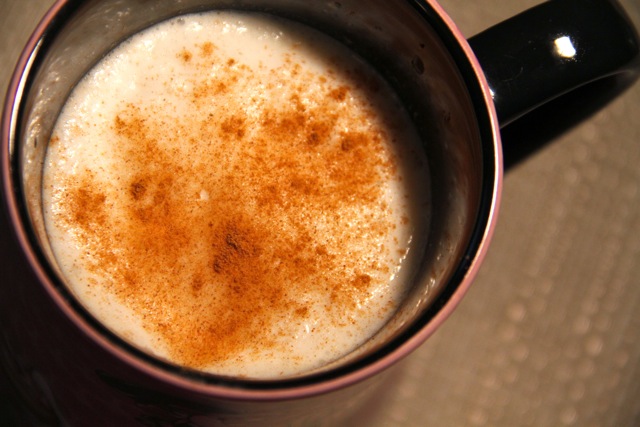 Confession: I cannot be trusted around frozen bananas. I grabbed a bag to snack on while I was studying, with the intention of "just having a couple of slices," and before I knew it, 3/4 of the bag was gone 😯 I'm pretty sure there were at least 2.5 big bananas in there, so if you stop hearing from me, it's probably because I've turned into a monkey and I'm busy flinging poop around in a fit of joy.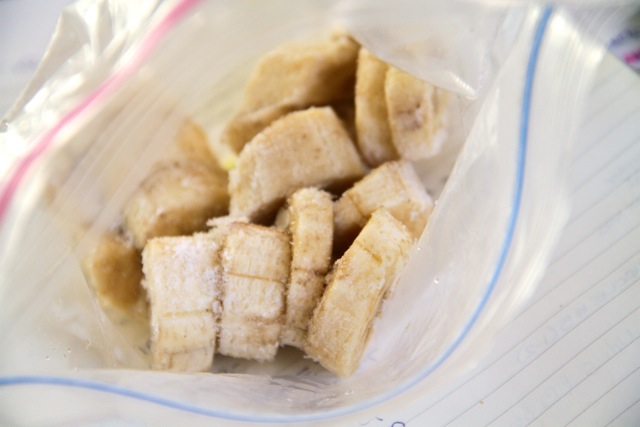 Confession: I'm not a huge fan of pasta. In fact, prior to yesterday's lunch, I can't even remember the last time I had some. I know it's a dish that makes a lot of people weak in the knees, but it's just never done much for me. Maybe I've never had good pasta? Or maybe I just can't get over my childhood belief that spaghetti noodles with butter and parmesan cheese is the best "pasta" there is. This bowl, however, had fettuccine (??) noodles, green beans, marinara sauce, and mozzarella. Edible, but again… meh.
Confession: Candy will probably always be my absolute favourite source of "quick energy." I know, I know — blood sugar spikes and crashes and all that jazz — but cut me some slack here. I don't do it all that often, so you better believe that when I do do it, I do enjoy it. This snickerdoodle truffle powered me through a good 2-hour home cleaning session… and then I took a 15-minute nap 😉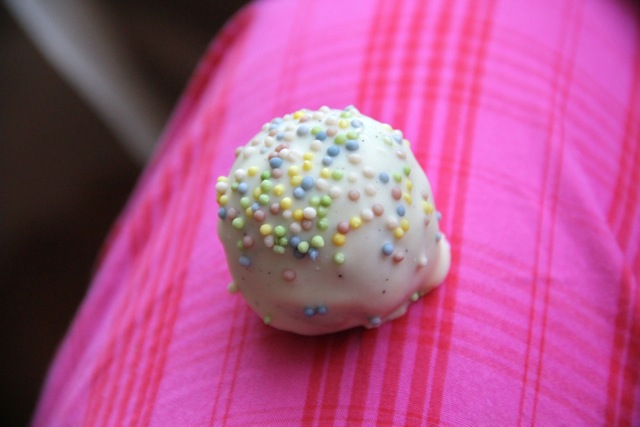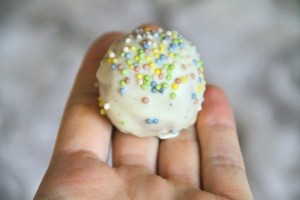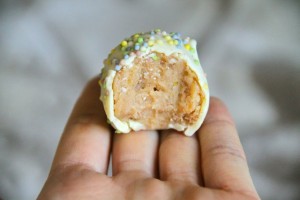 Confession: Yes, those are my pink PJ pants. No, I am not ashamed.
Confession: I eat standing around my kitchen counter far more often than I care to admit. I also thought that my addiction to kabocha would start to taper off by now, but… it doesn't seem to be going anywhere.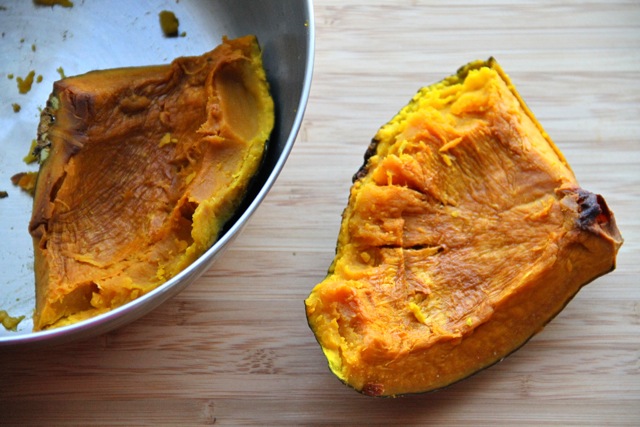 Confession: All I wanted for dinner last night was breakfast. This bowl of plain Greek yogurt topped with Kashi Cinnamon Harvest, cinnamon Puffins, banana slices, homemade applesauce, and roasted almond butter managed to hit the spot juuuuuust right.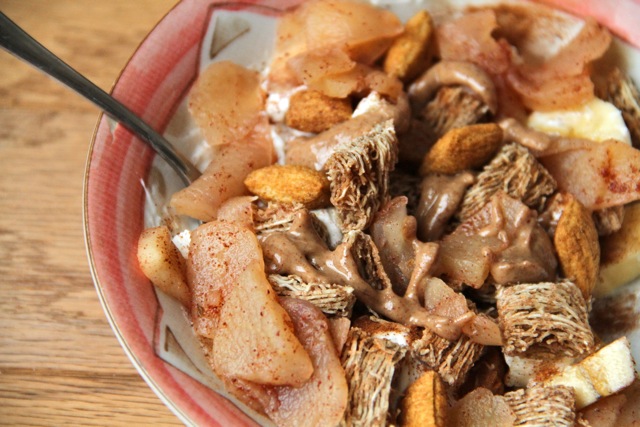 Confession: I can't even remember the last time I had breakfast for dinner. Who am I?!
Confession: Remember that bowl of Greek yogurt topped with honey roasted chickpeas that I showed you guys a while back? It wasn't just an isolated incident.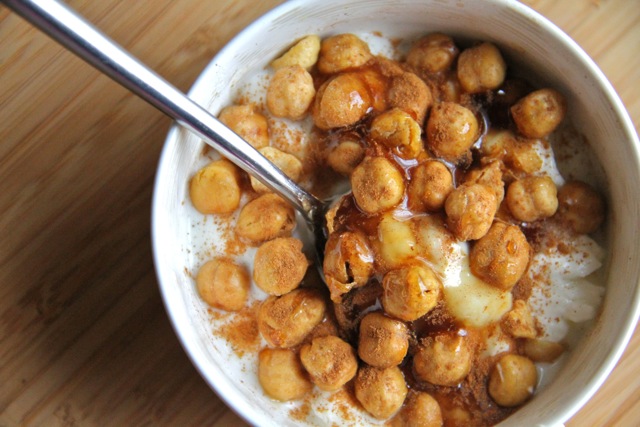 . – . – . – .
Are you a fan of pasta? What kind is your favourite?
How many cups of coffee do you drink per day?
What colour are your PJ pants?