1. First and foremost, Happy Halloween!! Believe it or not, today really is October 31st, which means it really is Halloween. Cray.zee.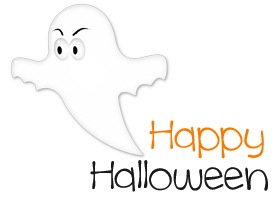 2. That being said… it doesn't even remotely feel like Halloween over in these parts. I don't know what it is, but that eerie ghoulishness is just missing from the air, know what I mean? Maybe it has something to do with the fact that we don't have any snow when we're usually buried in it by now, but yeah… just not feeling it this year.
3. On that note… does anyone else get the feeling that Halloween is kind of dying off? I've barely seen any decorated houses, and most stores are already rockin' the Christmas gear. Me? I didn't even carve my pumpkins or buy any candy. I live in a secure building so I don't get any trick-or-treaters coming around, but I've noticed a decline in kids in general. Back in my day, the streets used to be absolutely packed with kids, but now? I don't really see that many out anymore.
4. Maybe a little festive music will help set the mood?
[youtube=http://www.youtube.com/watch?v=xpvdAJYvofI&w=560&h=315″]
5. Newp… didn't work. But I'll probably be walking around singing that song all day now, which is fine by me because Nightmare Before Christmas just so happens to be one of my favourite movies of all time, Halloween or otherwise. Confession: I'm the biggest wimp when it comes to horror movies, or at least I used to be — I can't say for sure anymore since it's probably been 10+ years since I've watched one (The Ring in 2002).
6. Let's mix a little Throwback Thursday action in with today's Thinking Out Loud post, shall we? How cute was I in my homemade dinosaur costume, circa 1990? Awww. My mom made it for me and it remains my favourite costume to this day… I think it's actually still buried somewhere in my parents' basement. Huh. I wonder if I can pawn it off on my future kids…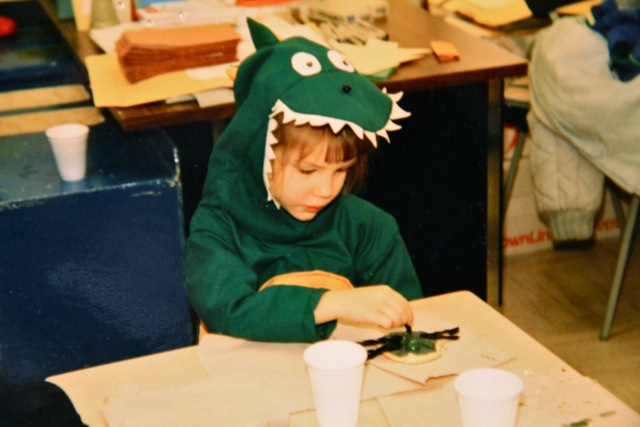 7. One of my favourite parts about trick-or-treating when I was a kid? Going through my stash at the end of the night and trading candy with my friends. Did you guys ever do that? And if you did, do you remember how seriously you took it? Like… each candy had a concrete value and you'd only trade for something of equal value, whether that meant a 1:1 or 1:2 trade? Ohhh good times.
8. So let's talk candy. We all had (have) our favourites, and then the kind that made us want to go back and egg the houses of the people that gave them to us. My best of the best? KitKats and Skittles. The ones that put neighbours on my [egg] hit-list? That weird individually wrapped fudge/taffy that was always hard as rocks. Or peanuts! I'm not sure if it's still a thing, but people used to hand out peanuts back in the day. Stank.freaking.eye.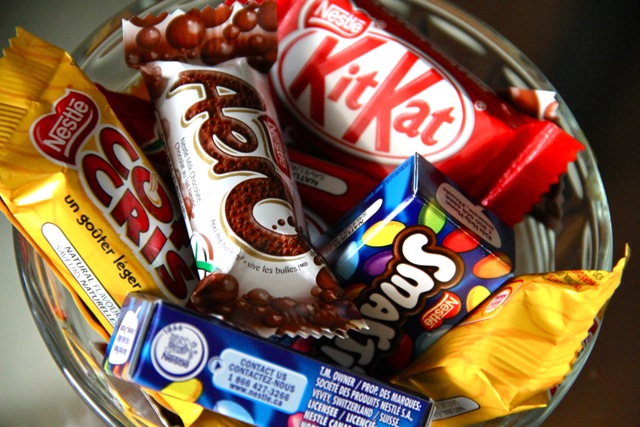 9.  I'm going to share my exciting Halloween night plans with you guys. Are you ready? Brace yourselves. Tonight I plan to: lounge around my place in my pink PJ's, toss in The Nightmare Before Christmas, spend some time with J, and hopefully find some motivation to make some homemade candy. I was thinking about these Twix bars, buuuuut AB/chocolate cups are a serious possibility as well.
10. And to end things on a completely random and unrelated note… I burnt the roof of my mouth on steamed broccoli the other day. Who does that?!?! I mean, who's so eager to eat broccoli that they'll risk burning their mouth on it?! I am, apparently. Feel free to judge and/or laugh.
Have a happy Thursday and a safe Halloween! 😀
. – . – . – .
Anyone else not really feeling Halloweeny this year?
What are your plans for tonight?
Favourite Halloween movie? Are you a fan of horror flicks?
Favourite Halloween candy? I have a hunch that Reese's is going to be a big one…