Sitting. Thinking. Thinking. Thi… Going!
Yesterday was a sad day. Let us observe a moment of silence to mourn the loss of a dear, sweet friend…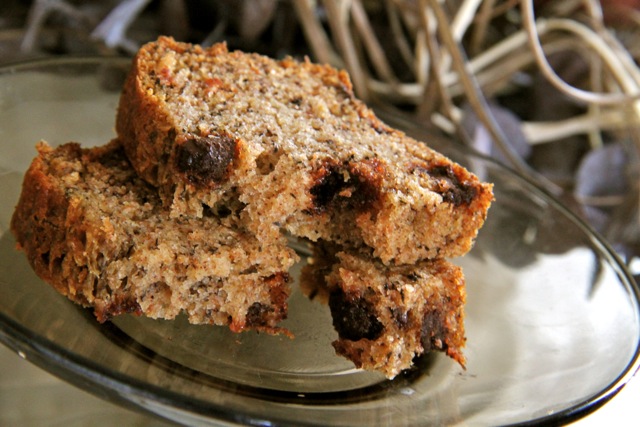 The last melon slice (brownie points if you know where the melon reference is from).
We were very close, he and I, and I loved him dearly. So much so that I could have just eaten him right up… which may or may not have contributed to his untimely demise. But I shall remember him fondly, and he will be missed; especially because his loss means that I now have to eat actual legitimate meals. Sigh. Such is life… it's hard sometimes.
And what makes it even harder? The fact that I haven't gone grocery shopping in about a week and I'm seriously running out of things to eat. I wanted to empty out my fridge as much as possible before I leave to Hawaii on Friday afternoon, but I didn't count on it happening three days early. Either I miscalculated or I eat more than I thought I did 😯 Whatever the case, please excuse enjoy this week's WIAW… It's not the healthiest, but I'd be lying if I said it wasn't tasty.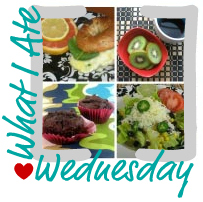 Thankfully, breakfasts have been pretty much the same…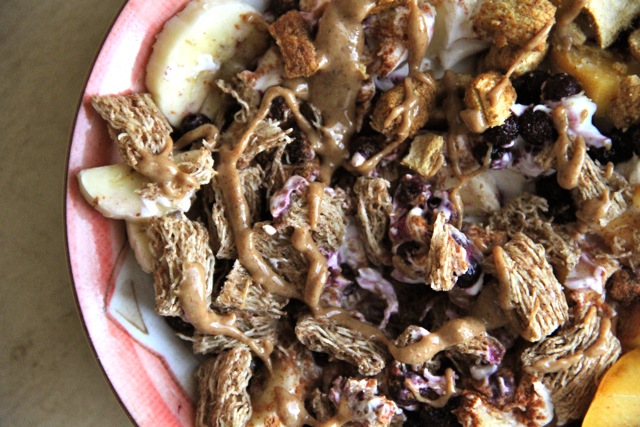 Plain Greek yogurt – banana – blueberries – Kashi Cinnamon Harvest – roasted almond butter.
I can get by without a lot of foods, but I draw the line at cereal, bananas, almond butter, and Greek yogurt. As long as I have those four things I'm fine, and if I run out of even one of them? I make emergency grocery runs. No joke. If my banana supply drops below three, I start to panic a little… which is probably why it's the only fruit (aside from frozen blueberries) that I currently have in my possession… which is probably also why I've been grabbing one to snack on multiple times a day…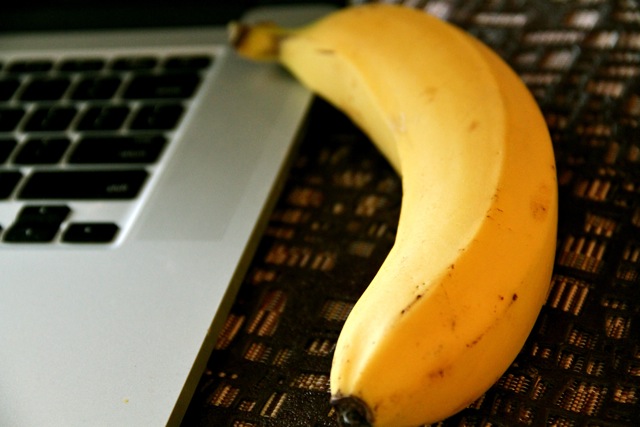 And I'd like to say the same thing about my cereal snacks…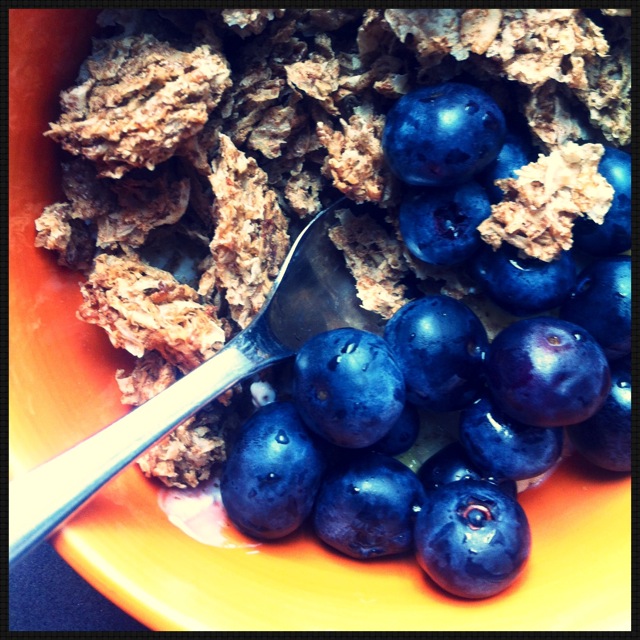 … buuuut I think it's kind of obvious by now that I snack on cereal regardless of the availability of other food… I just love it that much. And speaking of other food, don't worry – I've been eating some of that too, even if it has been coming from boxes 😕 I had some Annie's mac and cheese for lunch the other day…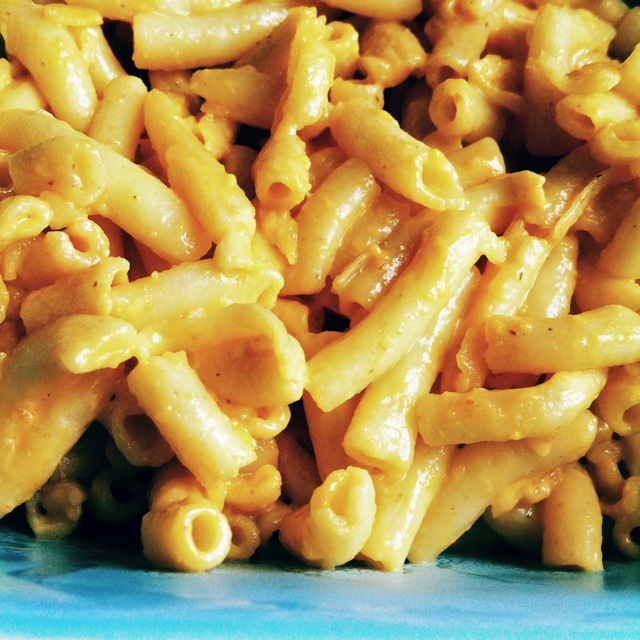 And Amy helped me out for dinner with one of her pizzas…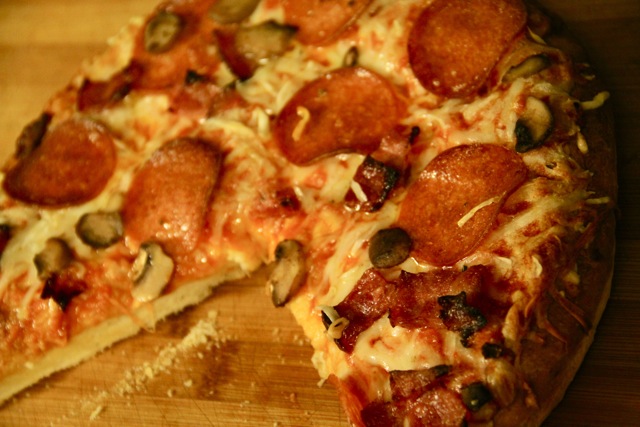 Now, before you go thinking that I don't eat anything fresh, I'll have you know that I tossed a salad (get it? tossed a salad!? No? aww…) somewhere in there for good measure…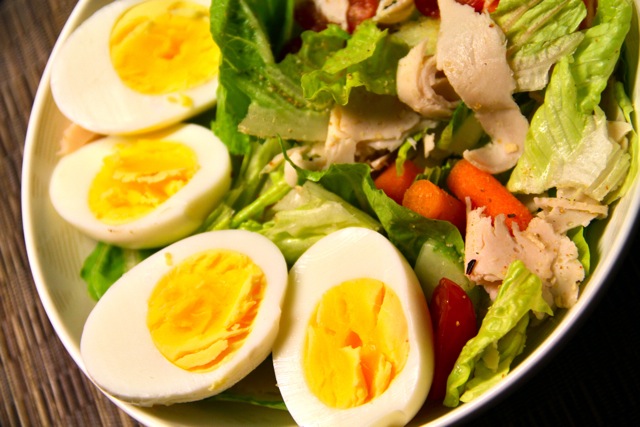 … treated my belly to some good bacteria…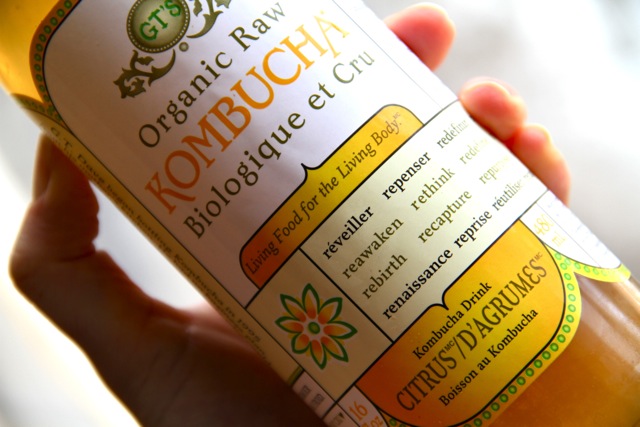 … had some fruit [preparation] in my yogurt…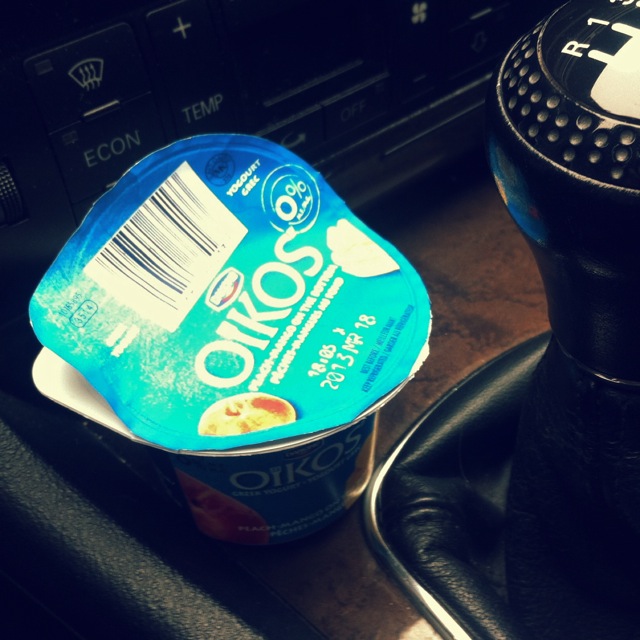 … and I'm pretty sure that my cappuccino had some antioxidants in it too…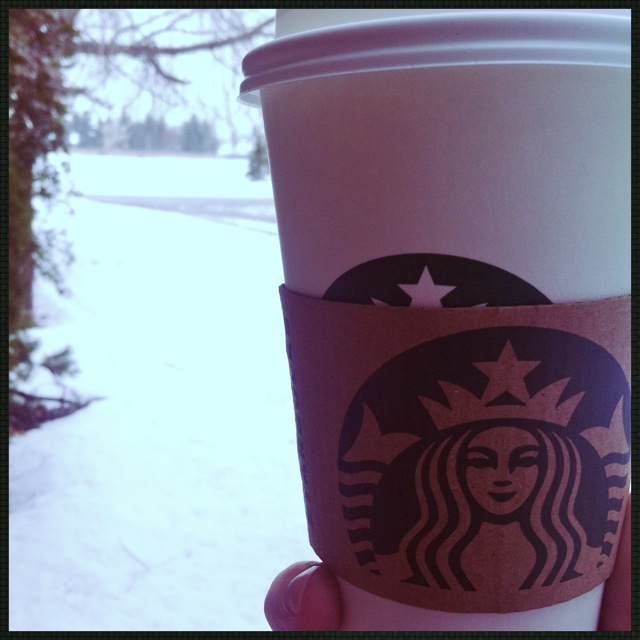 … even though I could do without the Winter Wonderland in the background. 2 more days, Amanda… 2 more days until Hawaii. Which also means 2 more days of trying to scrounge up meals in my severely depleted kitchen. I think I have a few eggs left… some frozen waffles… a can or two of soup… I should be okay 😯
. – . – . – .
What's one of your absolute favorite meals? Mac and cheese is definitely one of mine.
Do you like kombucha? What's your favorite flavor? Grape! Although, to be honest, they all taste pretty similar.
What pizza toppings do you NOT like? I'm not big on ham and pineapple, and I'll always pick off olives.