Helloooooo, friendly faces!
I missed you guys yesterday, but only a little 😛 Truth be told, it feels nice to get away every now and again – the blog world can get to be a little much sometimes, no? But that's a whooooole other topic on it's own, and one that I don't really want to get into today seeing as it's WIAW and all. So if no one objects, let's talk food; and I really hope that no one does because I'm kind of a big fan of it – it being food…

I do have to admit, however, that I'm not really a fan of this month's theme (sorry Jenn! I still love you, though!). Or rather, my stomach isn't. Back in the day, I used to eat massive amounts of veggies; in fact, there was a time in my life where that was pretty much all I would eat…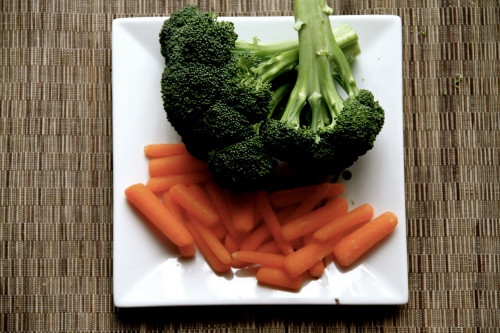 But even without going all the way back to the darkest days of my ED, there was a long period of time during my recovery where I would bulk up my meals with a crazy amount of veggies because I was absolutely terrified that not having enough volume in my meals would leave me hungry… and heaven forbid I eat more if I wasn't satisfied. So I ate monster salads…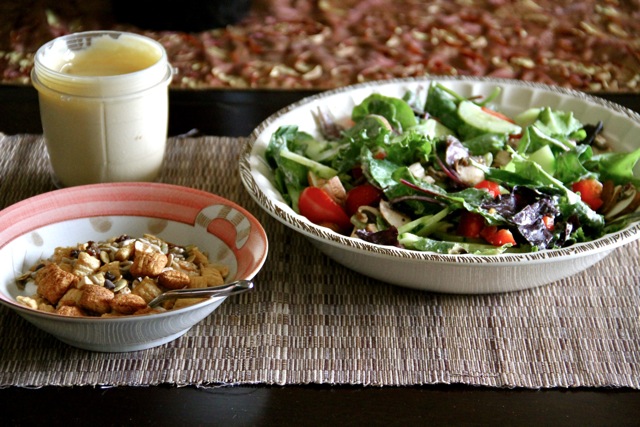 … and enough squash and broccoli to make me look like I was 5 months pregnant…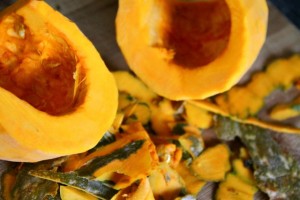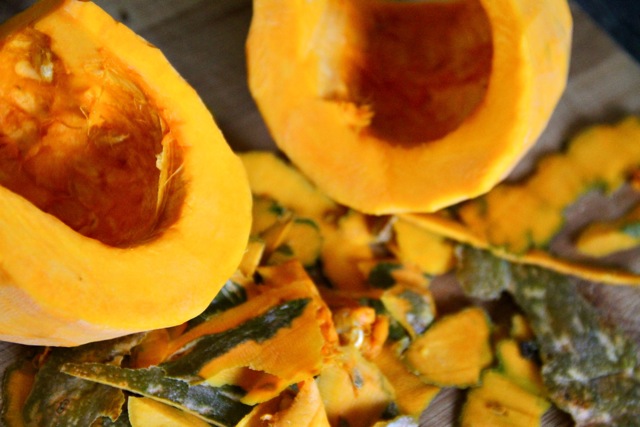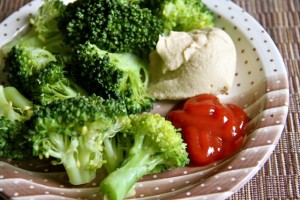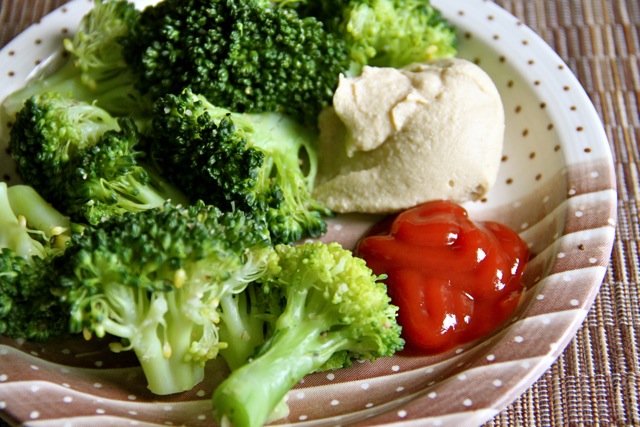 But even though I stuffed myself with enough veggies to leave me in a decent amount of physical discomfort, deep down I was never truly satisfied. It took a bit of time and a lot of effort, but eventually I cut the bulk out of my diet and started focusing on eating smaller volume, higher density foods that, despite my initial fears, actually left me perfectly satisfied. And as an added bonus, the massively protruding veggie-belly that had plagued me earlier disappeared as well. Double win. So now? Now the only veggies I really eat come in the form of these guys right here…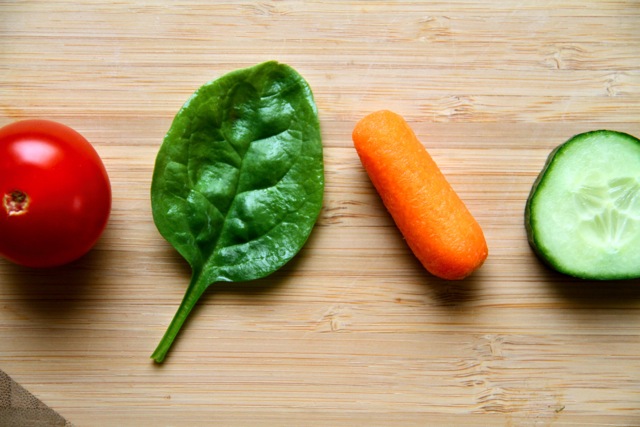 … and when they do make an appearance, it's more as an afterthought than anything else. At first I wasn't quite sure what to make of the lack of veggies in my diet, seeing as it goes against most healthy living recommendations and what have you, but following those 'recommendations' left me feeling like garbage more often than not, whereas now I'm feeling pretty pretty darned good – probably because I get most of my vitamins and minerals from eating my weight in fruit. And now, with all that backstory out of the way, we can finally get to the food!
So I know yesterday was Pancake Tuesday and all, and to give myself a little credit, I actually considered whipping up a batch of pancakes for breakfast to celebrate the occasion… buuuuut that thought lasted all of 5 seconds before I broke into the cereal stash…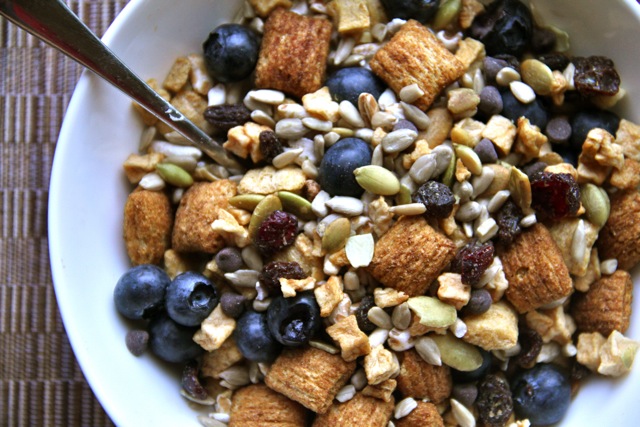 Plain Greek yogurt – banana – blueberries – Puffins – Enjoy Life trail mix.
What can I say? I like my yogurt messes best. And as a quick aside, you know what kind of skeeves me out? The idea of eating veggies at breakfast. I know it's a perfectly normal and common practice, but I just can't stomach it – I tried putting pumpkin in my oatmeal on a few occasions and wasn't even a big fan of that. Veggies for breakfast just doesn't sit well with me. Veggies for lunch, on the other hand, I can definitely do…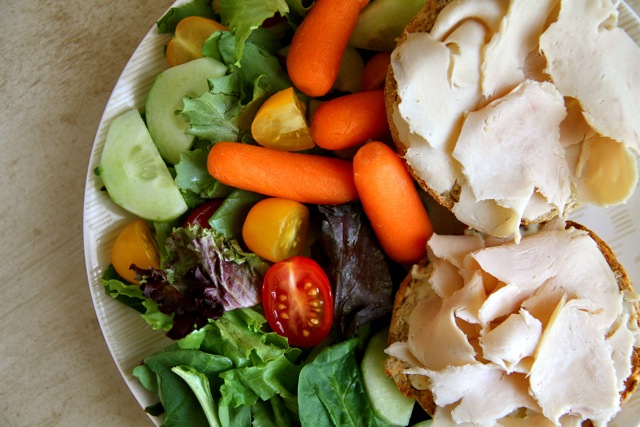 Ezekiel English muffin with cheese, hummus, and deli turkey. Random veggies on the side.
And on the days where I don't opt for having breakfast multiple times a day, veggies are perfectly welcome to make an appearance at dinner…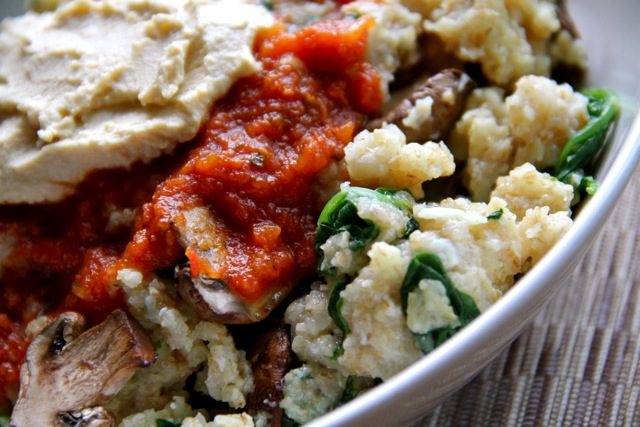 Sometimes I don't even mind snacking on them…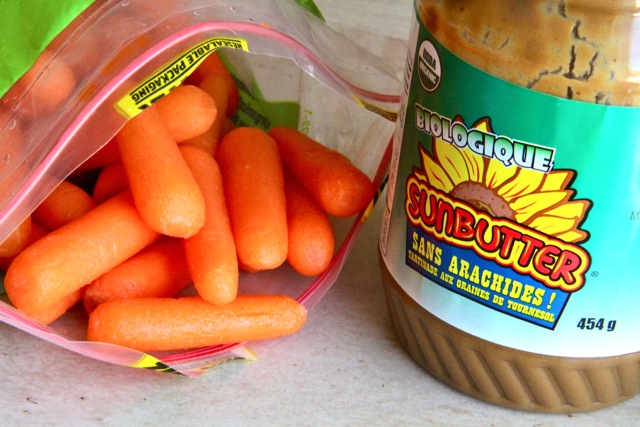 Baby carrots and Sunbutter.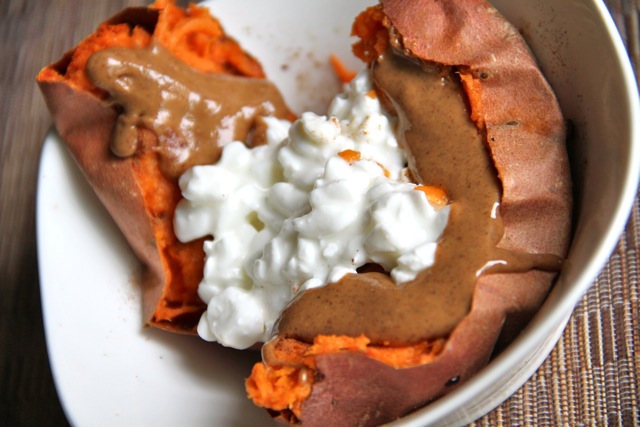 Baked sweet potato with cottage cheese and almond butter.
But more often than not, I have to admit that I prefer snacking on things like this…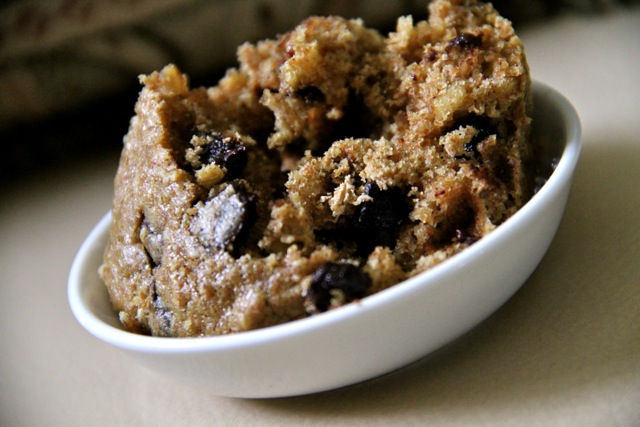 Chocolate chip oatmeal muffin.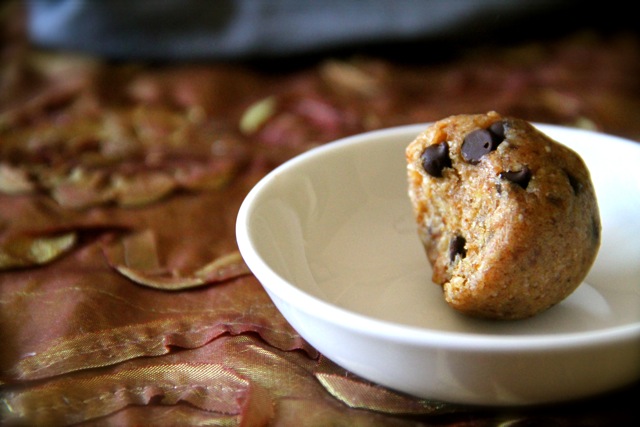 Chocolate chip cookie dough ball.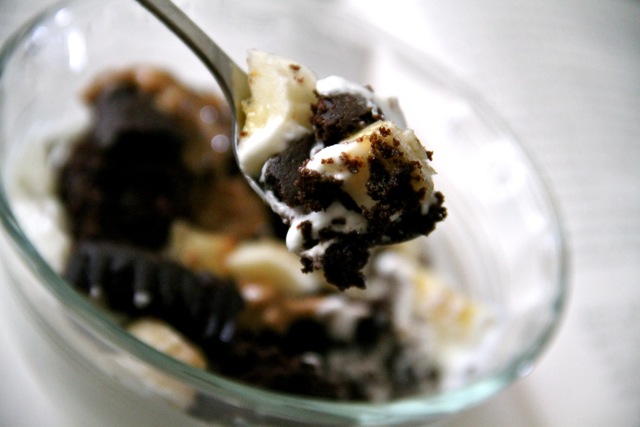 Deep chocolate Vitamuffin – plain Greek yogurt – banana.
Banana and almond butter.
Quite the picture of health, aren't I? I'd like to think so, actually. My diet may not be veggie and superfood packed, but it seems to be working for me – I feel good and I look good, so what else matters, right? 🙂
And now if you'll excuse me, I have a date with a plumber. My shower drain has been backing up and as willing as I am to go without veggies, going without showers is just…. no.
Happy Wednesday, friends!
. – . – . – .
Can anyone relate to my veggie-bulking woes?
Do you have an easy time getting your veggies in?
Do you ever eat veggies at breakfast?