Well heyyyyyyy there, good lookin'… What's shakin'? 😉
Err… please don't ask. I've been awake since 4 AM, and although I currently only have one (read: ONE) cup of coffee in my system, it hit me like a truck and I swear I can see through time 😯 I'll probably be in dire need of a nap as soon as 2 PM hits, but until then, you get to deal with a very hyper me — you lucky buggers, you!
And lucky me! Why? Because today's the day I get to spend a whole post talking about food. Woot! I suppose I could spend every post talking about food, but that would get a bit redundant after a while. Recipes and meal highlights are one thing, but constantly bombarding you with shot after shot like this?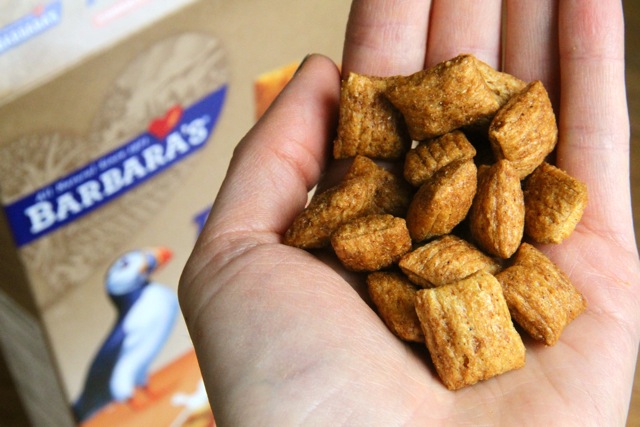 Yawn. Sorry about that — my early morning must be catching up with me. But I digress. The point is, today is Wednesday, which, if you're new around these parts, roughly translates to What I Ate Wednesday — a day where we talk about ALL the food! And since I'm a big fan of themed posts, the one I've chosen for this week is "This and That," or, foods that taste better when they're together. Awwwr.
. – . – . – .
Breakfast… [oats AND salt]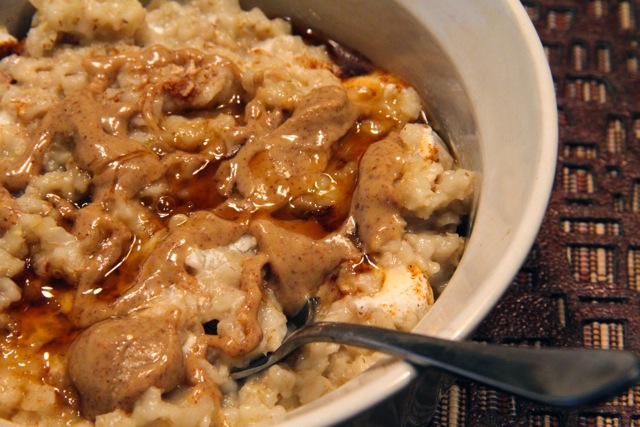 You thought I was going to say oats and almond butter, didn't you? Or even oats and egg whites, bananas, honey, cinnamon… Nay. I mean, yay — those are all fabulous choices in their own right — but they're made all the more fabulous by a little thing called salt. I always add a pinch of salt to the water that I cook my oats in — the last time I didn't was when I was road trippin' and I definitely noticed the difference. Not only does a tiny bit of salt make oats taste 100x better (fact), but it also keeps me from getting too loopy. I have chronically low blood pressure, so my doctor recommends I add a pinch of salt to all my meals. Can do! Can also do plain Greek yogurt, roasted almond butter, honey, and cinnamon.
Morning snack… [coffee AND cinnamon (AND sugar)]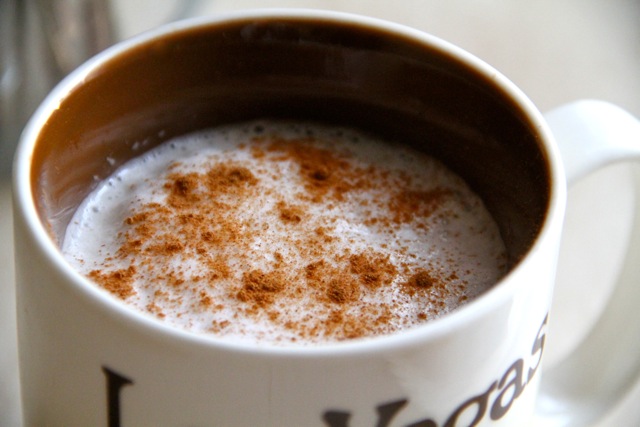 I'd like to take this opportunity to publicly announce my love for my new Keurig and simultaneously kick myself for not buying one sooner. If it weren't for that beautiful piece of machinery (and a milk frother), this homemade latte wouldn't have been possible, and if this homemade latte weren't possible… well… I would have been in Starbucks 😆 And, yes, I realize that I could have just brewed my coffee the old fashioned way, but the mess, the time, the effort… too much. Instead, I busied myself by warming up one of these bad boys…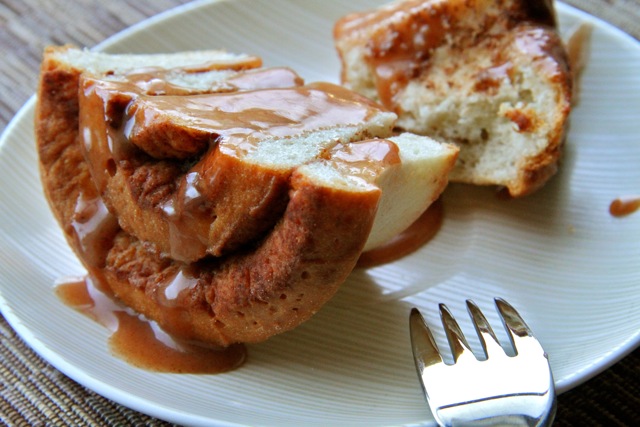 For what they are, these cinnamon rolls from Udi's Gluten Free are pretty darn tasty. I mean, they're obviously no Cinnabon, but neither are they 800-calorie sugar bombs that'll take your blood sugar on one heck of a roller coaster ride. They're a little dense and somewhat muffin-like, but they still taste of cinnamon-sugary goodness and pair nicely with a hug in a mug.
Lunch… [soup AND sandwich toadwich]
Whaaaaat on earth is a toadwich, you ask? This right here: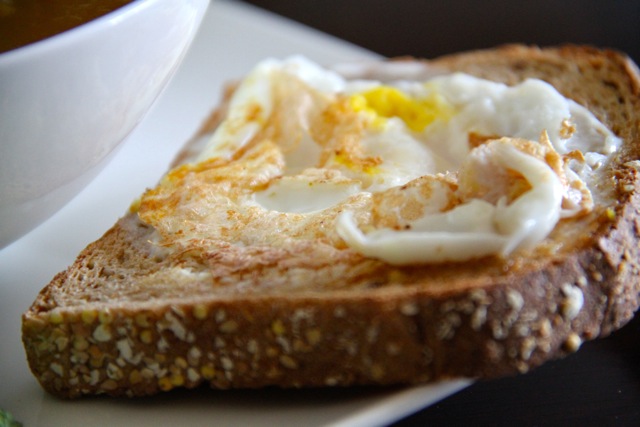 Just your plain old toad in a hole, which is really just a [somewhat strange] way to refer to an egg cooked into the middle of a piece of toast. What this has to do with toads, I'm not sure, but I do know that it tastes pretty darn good. And when paired with some avocado and a warm bowl of curried apple pumpkin soup? A perfect lunch for the dreary days we've been having lately.
Afternoon snack… [kabocha AND caramel]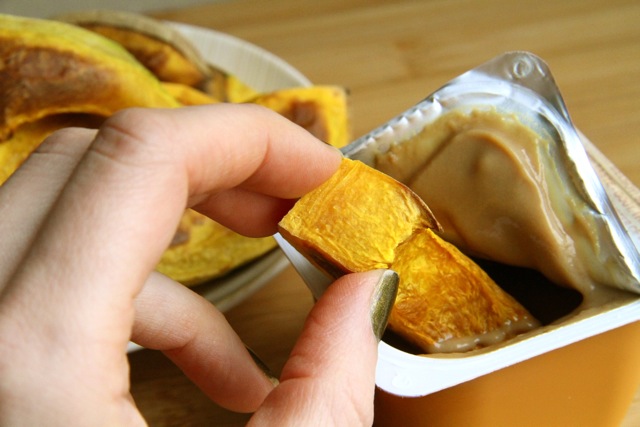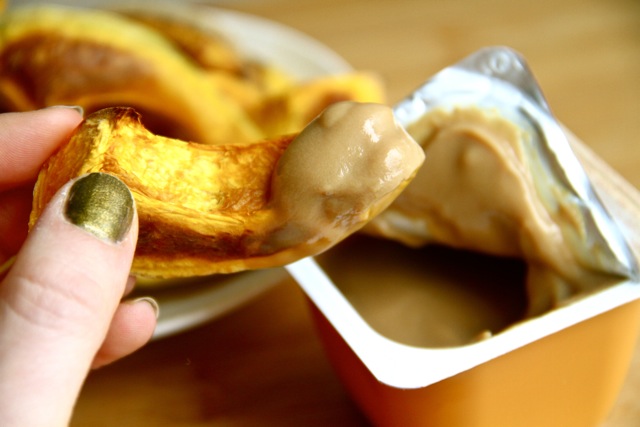 I did it! Remember how I was kicking myself over not taking advantage of the caramel & kabocha combo the last time I had these two delicious foods in close succession to one another? (Did I honestly just type that? Holy.wow, Amanda, tone down the nerdage) No? Because I was (kicking myself, that is). But thanks to a memory that's basically top-notch when it comes to food, I made up for my previous blunder by dippin' and dunkin' this time around, and it.was.GOOD.
Dinner… [pumpkin AND hummus]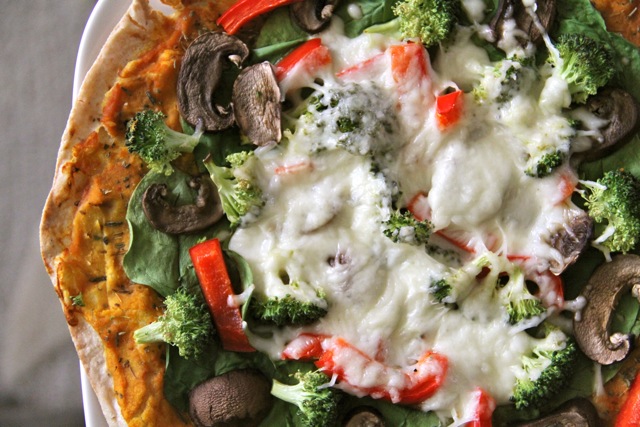 Lookit! It's not stir fry! Aren't you proud of me? I told you I wouldn't showcase another stir fry for a 4th WIAW in a row, and I actually remembered. Brownie points! Instead, what we've got here is a pumpkin hummus tortilla pizza which took all of 25 minutes to make and 5 minutes to devour. I know the combination of pumpkin and hummus might seem a little strange at first (or maybe not… we ARE, after all, talking the HLB world here — anything goes!), but trust me when I say it's absolutely delicious.

Evening snack… [popcorn AND nutritional yeast]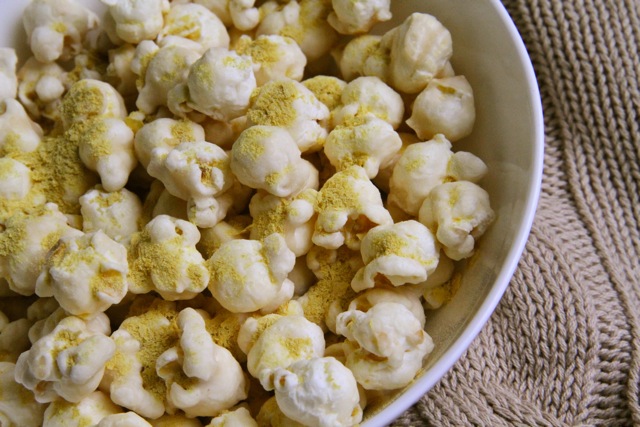 Have you ever had something like this happen to you?… You absolutely love a food, eat it ALL the time, slowly lose interest, forget about it, come across it X weeks/months/years later, and then wonder why it was that you stopped eating it in the first place? Welcome to my relationship with nutritional yeast. While I wouldn't necessarily call it a substitute for cheese, it does have a pretty unique flavour, and it doesn't hurt that it's packed with tonnes of vitamin B12 — maybe it's all in my head, but I swear that my energy shoots through the roof after eating some. I've been sprinkling it on everything… grains, roasted veggies, salads, and, of course, popcorn.
Aaaaand that concludes this week's version of WIAW. Have a good one, friends! 😀
. – . – . – .
Your turn!!
a) Oats AND _____.
b) Coffee AND _____.
c) Soup AND _____.
d) Kabocha/pumpkin AND _____.
e) Popcorn AND _____.