After having to skip out on the randomness last week, it feels extra good to be back at it today!


1. I honestly can't believe there was a time in my life where I thought that pumpkins were only for carving and squash was only for decor. In my defense, that's pretty much how things went down when I was growing up — it wasn't until I discovered healthy living blogs that my veil of ignorance was lifted. All I can say is thank goodness for that.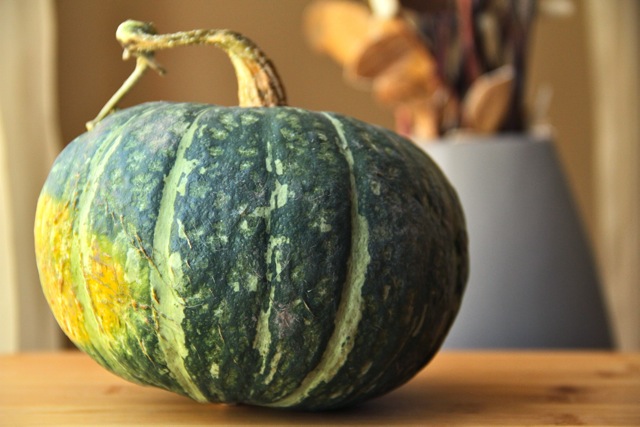 2. Speaking of decor, I spent some time adding little fall touches to my home last weekend…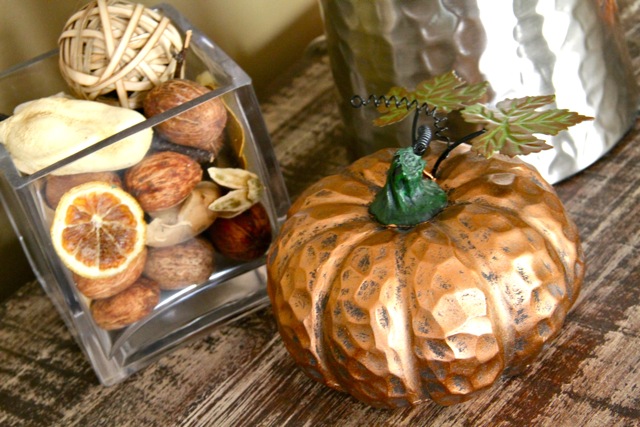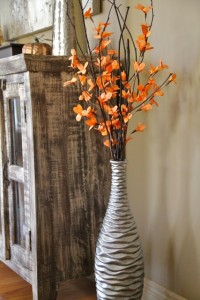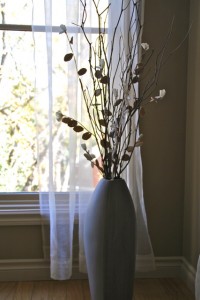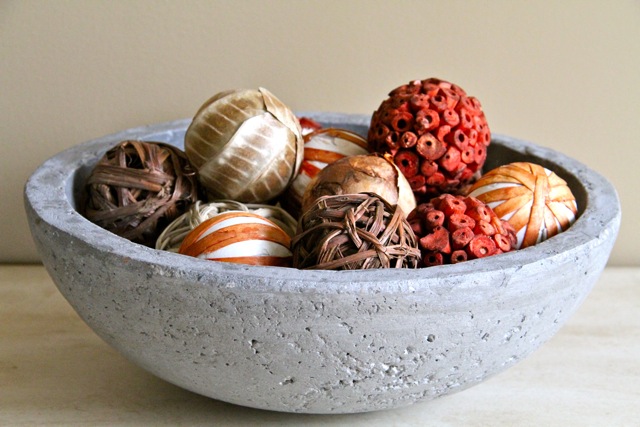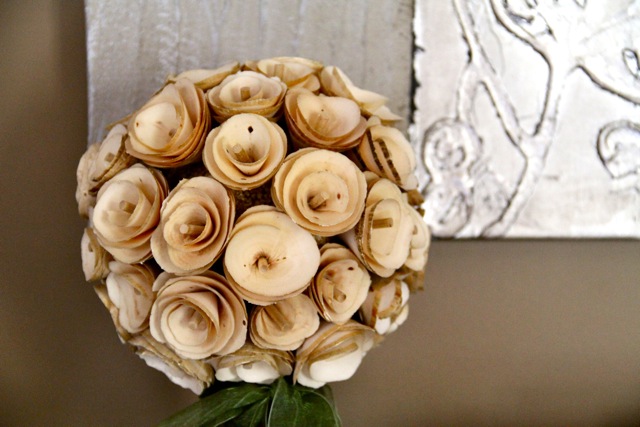 … but, really, besides Christmastime, my home pretty much always feels like fall. I'm big on neutral palettes with warm accents, prefer bunches of dried twiggy branches to colourful flowers, and love mixing beat up classic pieces with more contemporary ones. My home radiates calm, and that's how I like/need it.
3. Also on the "need list?" A donut pan. Why? To make recipes like this…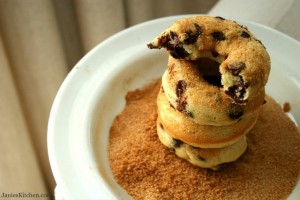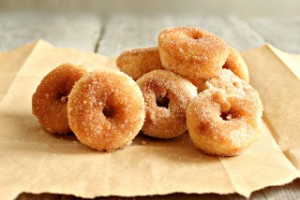 Banana Chocolate Chip Baked Donuts // Baked Cinnamon Sugar Mini Donuts
I've been craving donuts like crazy lately, but finding a place to buy 'em that's allergy-friendly is a bit of a challenge. I've been meaning to pick up a pan so that I can make my own, but I keep forgetting whenever I walk into a store.
4. At least I always remember the cinnamon…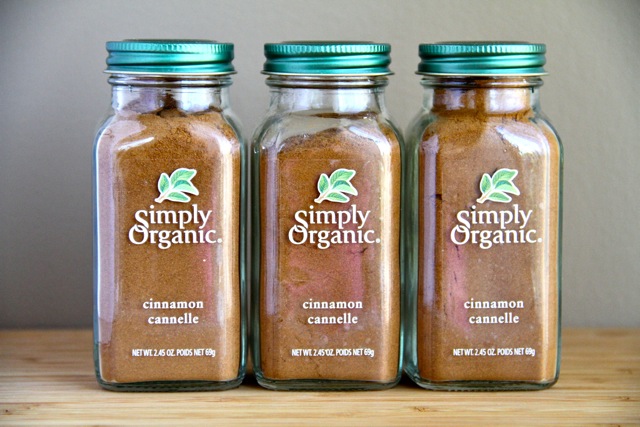 Oh, don't give me that look — it was on sale! And don't ask how long those'll last me for because it's kind of embarrassing how quickly I go through them…
5. In non food related shopping news, I took a trip to the mall earlier this week…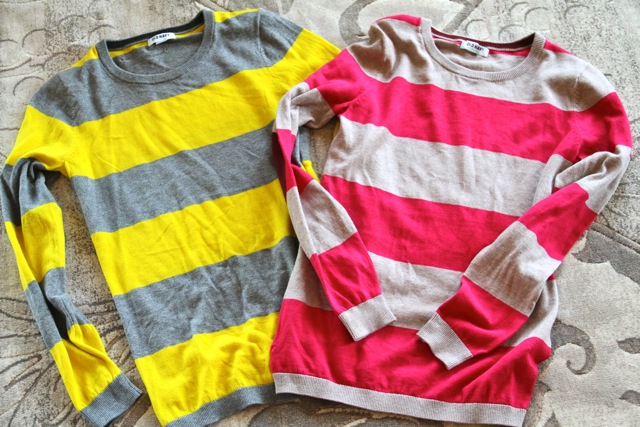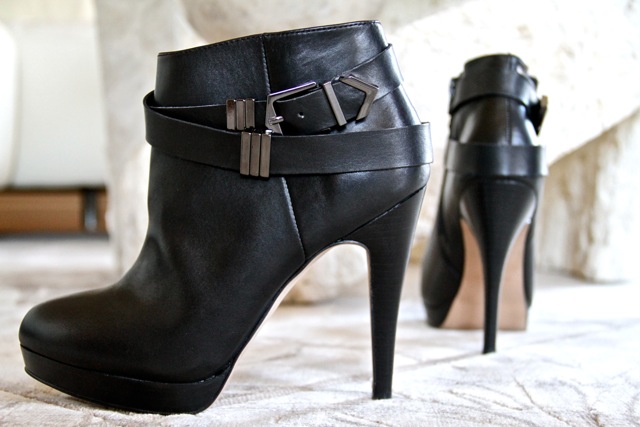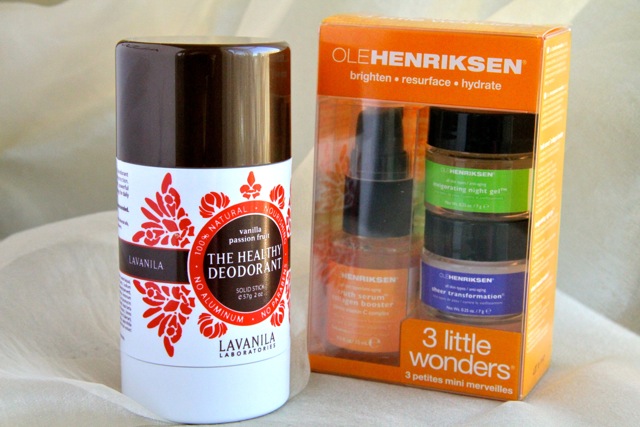 I didn't manage to find any coloured skinnies (drat!), but I guess I made out alright 😉 Two sweaters from Old Navy in an attempt to add a little colour to my otherwise black, gray, and brown wardrobe; Humbeline ankle booties from Aldo (thanks for the inspo, Lisa!) because the only boots I had were knee-high; LaVanila deodorant and Ole Henriksen 3 Little Wonders from Sephora because I needed the first and wanted to experiment with the second.
6. Speaking of experimenting, I need to get my butt into the kitchen and start doing some. You know how I mentioned that I'm in charge of dessert for Thanksgiving? Well, it's right around the corner (Monday for us Canadians), and I still have no idea what I want to make. The problem is  that no one in my family is a big fan of pumpkin/pecan pie — myself included. Since that's basically the epitome of Thanksgiving dessert, I'm kind of at a loss for what else to make. Oh bother.
7.  I know I already mentioned this one in my last "Currently" post, but it deserves another shout-out…
[youtube="http://www.youtube.com/watch?v=hhSA9H9Iaqw&w=560&h=315″]
8. The return of random facts! Gosh do I love these things…



1. The image that that conjures in my mind is not a pleasant one.
2. Drat it! I knew I was forgetting something the last time I renewed my insurance…
3. #truth. iPads and computer games got nothing on couch cushions.
4. Mind = blown.
5. Can.you.even.imagine… 😯 😯 😯 Beulah Hunter in 1945.
9. Speaking of pregnancy… whoaaaa that's probably not one of the smartest ways to start a sentence. Before your mind runs away with you, no, I'm not pregnant (you can calm down now Mom… J). What I am is super excited for Tiff, who just had her beautiful baby boy last week! I've been reading Tiff's blog for years, and I literally had a fit when I found out about her surprise birth. I'm not even joking — I was over at my parents' for dinner and squeed out loud, probably scaring everyone in the process. It's amazing how close and attached you can become to the people that you spend so much time reading about online. The world is definitely changing…
10. Happy Thursday, friends! Rock its socks off! 😀
. – . – . – .
Did anyone grow up eating squash and pumpkin? Or were you deprived until later in life?
Do you like donuts? What's your favourite kind?
What's a good Thanksgiving dessert that's not pumpkin/pecan pie?