I was originally going to publish this post yesterday, but I held off until today because… well… you'll see why in a second.
So I'm pretty sure we're all familiar with that "fresh start" feeling that accompanies the beginning of every day, week, month, or year. We make New Years' resolutions, set monthly goals, or simply wake up in the morning with the mentality that today things will be different… today we'll eat better, rock our workouts, be more positive, get rid of all our vices, and generally become the perfect version of ourselves.
Admit it. I know I can't be the only one who's put off making a change until "tomorrow" because of the belief that a good night's sleep will wipe my slate clean and make it easier to work on the areas of my life that need improvement. Guilty. But while it's a comforting thought, it's also a convenient excuse, because, really, every moment is a fresh start… every.single.one.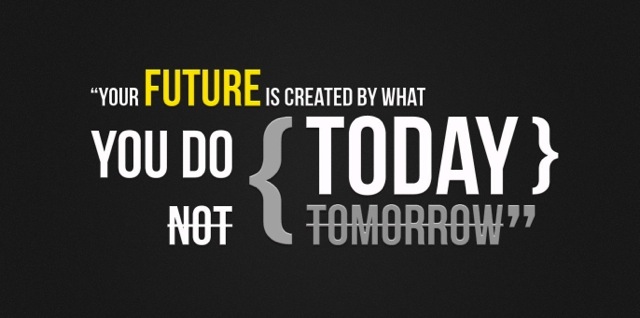 You don't need a new day, week, month, or year to make a change — all you need is a desire to act; and if you didn't want it bad enough yesterday,  chances are you're probably not going to want it bad enough today. That's the kicker, isn't it? Finding the motivation to move from contemplation to action. We spend a lot of time thinking about doing something, but when it come to actually acting on those thoughts?
Ehhh… tomorrow.
Why? Why do we waste so much time in a state of inaction, living a life that's far less than what we want and deserve? What are we waiting for? An invitation? An epiphany? A lightning bolt to strike us from the sky? The right moment? Here's the thing… invitations are non-existent, epiphanies are rare, lightning bolts are lethal, and the right moment is right now.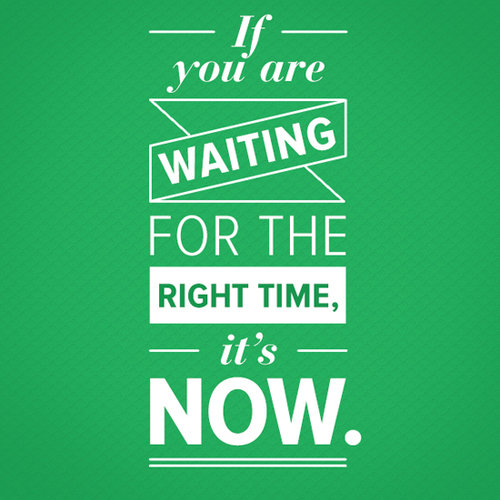 This moment right here? A moment to start fresh. And now? Another one. The truth is that every passing minute is a chance to turn it all around, a chance to take that first step that'll bring us closer to achieving one of our goals. It doesn't have to be some huge, epic step, but it has to be a step nonetheless — a simple action that'll take us out of a state of inertia and set things into motion.
Starting out is never easy, especially if the journey ahead is a long one. Looking at how far we have to go can be overwhelming and contribute to our unwillingness to act, which is why it's important to start small and set mini goals along the way — not only are they quicker and easier to achieve, but reaching them is motivating in itself — it shows us that we are getting somewhere and reinforces the idea that we can achieve the things we set our minds to. Everything depends on taking that first step, though…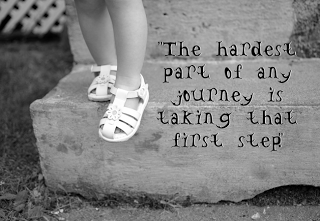 Inaction and putting things off until "tomorrow" were two things that I really struggled with when I was recovering from my eating disorder. Fear played a big part in that, but so did resignation — I simply accepted a life that was far less than the one I deserved and didn't bother doing anything to make it better. Now, when I look back at how much time I wasted in that miserable state of existence, I just want to kick myself. The only reason I don't is because I learned some pretty valuable lessons along the way… But I could have saved myself, as well as those around me, a lot of grief had I just done something sooner…
One simple step. Right now. It doesn't matter if the action itself is "right" or not, what matters is that it gets you acting — it takes you out of the passive stage of contemplation and gives you the momentum to do more. Don't put off 'till tomorrow what you deserve to have today. One thing. Right now. Go.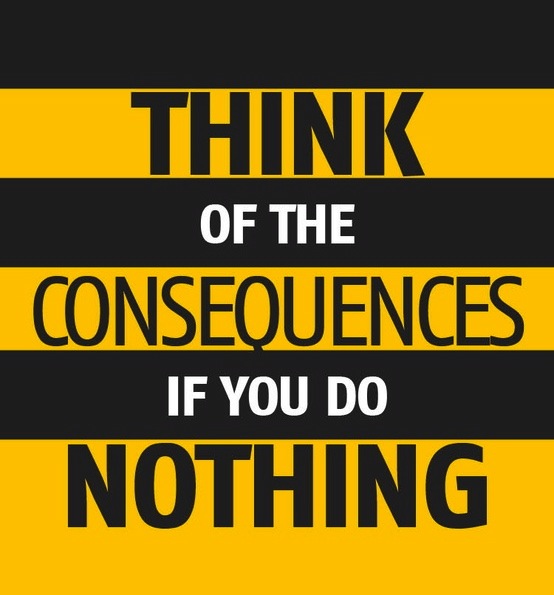 Are you guilty of putting things off until "tomorrow"?
What's one thing in your life that you want to work on or achieve? What's holding you back?