Yesterday.was.hot.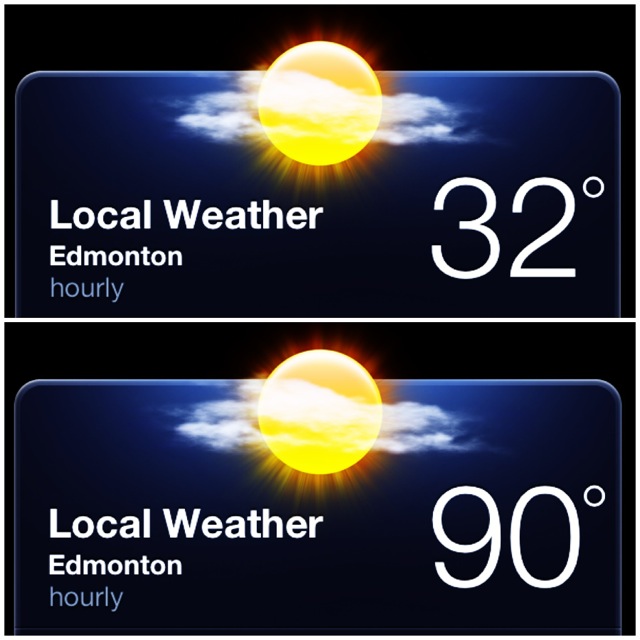 I realize that may be nothing compared to the temperatures that some of you have to deal with, but I'm Canadian… we're not made for that kind of weather! Case in point: the power went off for about an hour in my part of downtown due to the huge number of people cranking up the AC, and I definitely contributed to that. Thankfully, there are some steps one can take to beat the heat. For example…
Do not… start your day with hot tea…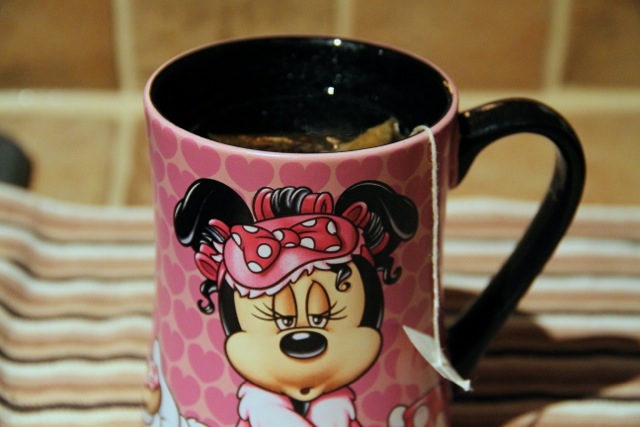 In my defence… yeaaaaah I've got nothing. This tea is amazing and I'm an addict.
Do not… eat a hot breakfast…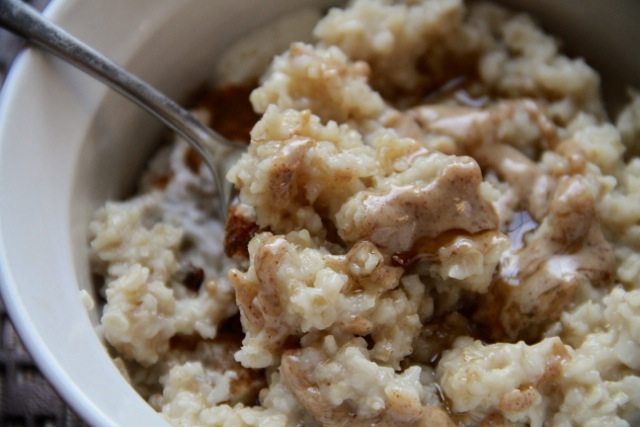 Eggy oats layered with with plain Greek yogurt and topped with almond butter, and honey.
In my defence, I do wait for them to cool off to room temperature before digging in.
Do… snack on plenty of fresh/frozen fruit…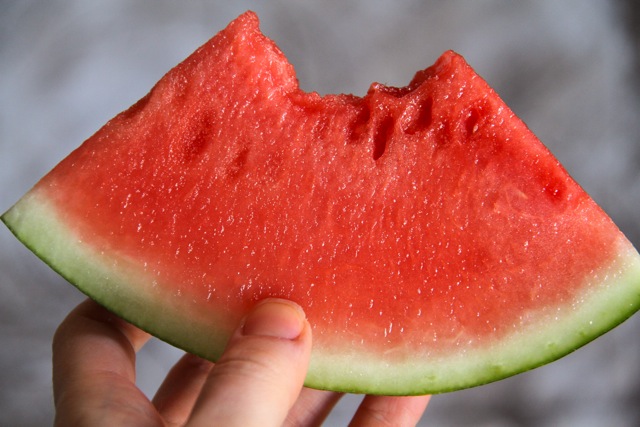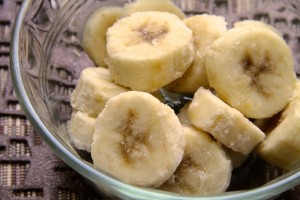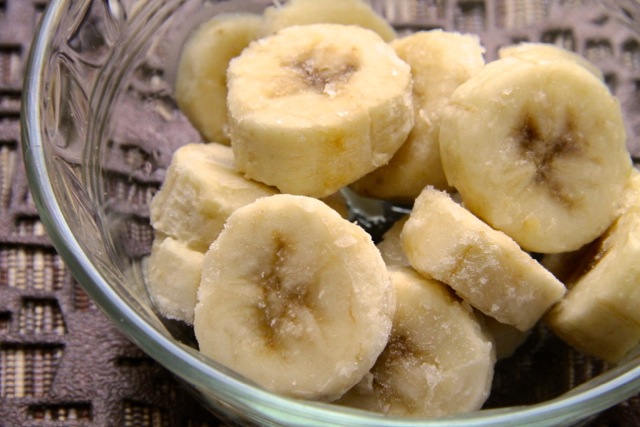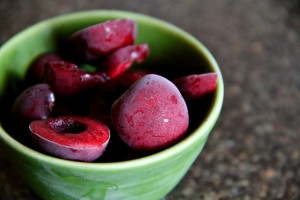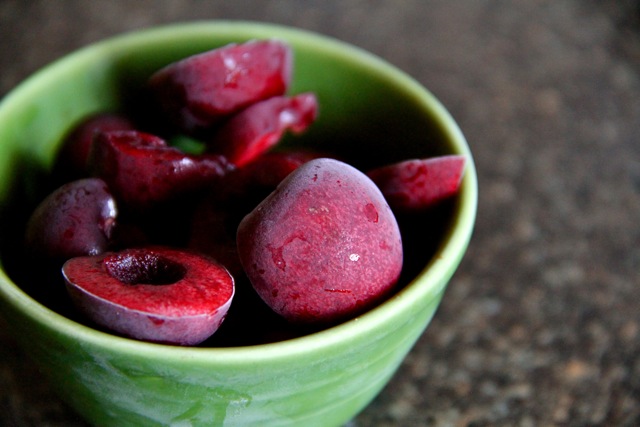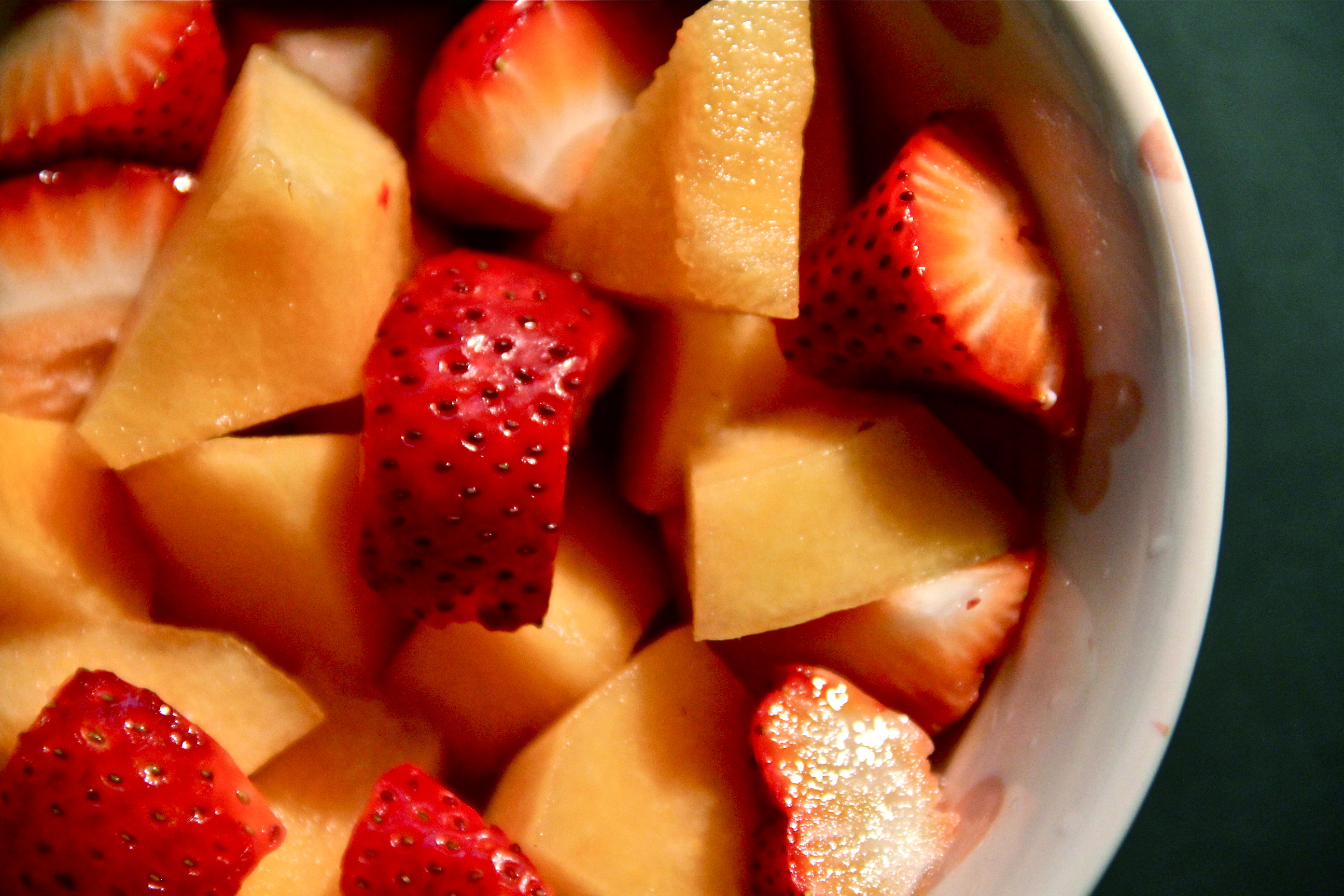 Do… eat fresh salads for lunch…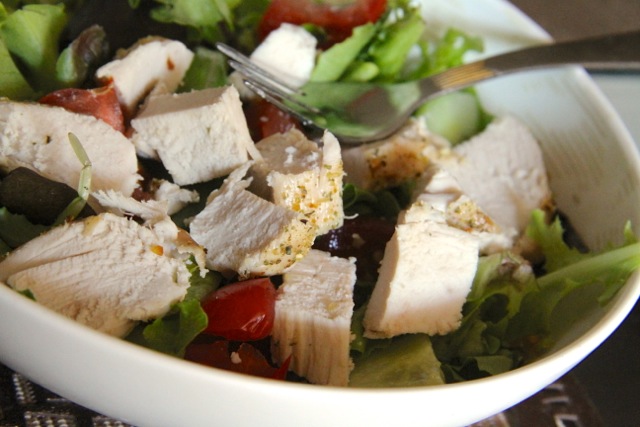 … along with cold leftovers…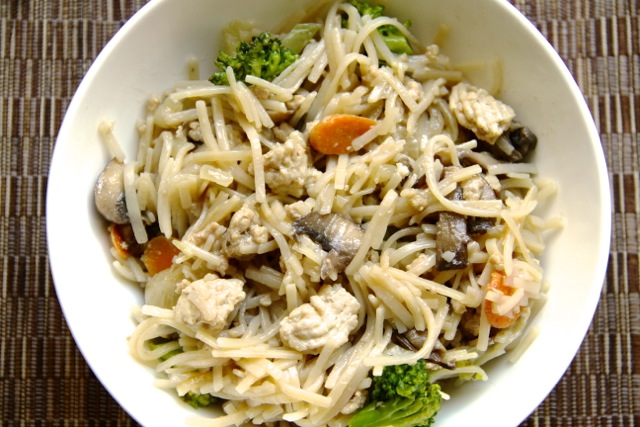 Sesame chicken stir fry.
Do not… opt to walk to your afternoon hair appointment instead of driving in a car that has AC …
Do… linger in the frozen foods section of a convenience store on your way back home…
Do… drink plenty of cold fluids…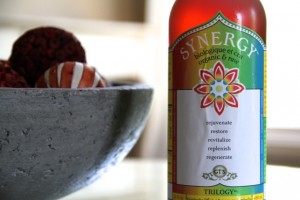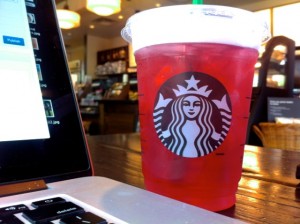 Trilogy kombucha // Starbucks Very Berry Hibiscus Refresher
… and make sure to eat the ice afterwards….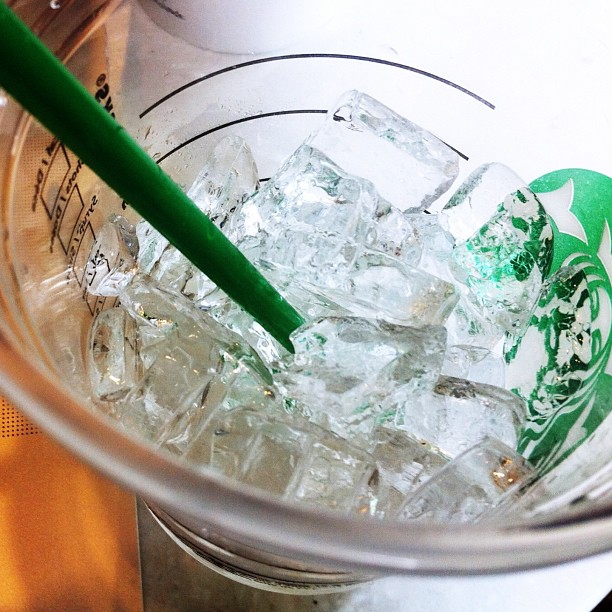 Do… enjoy cool, creamy desserts from the depths of your fridge…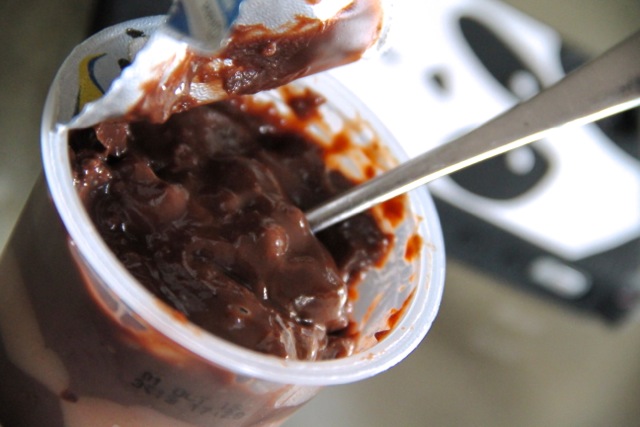 Zensoy chocolate/vanilla pudding
Do not… turn on your oven – eat breakfast for dinner instead…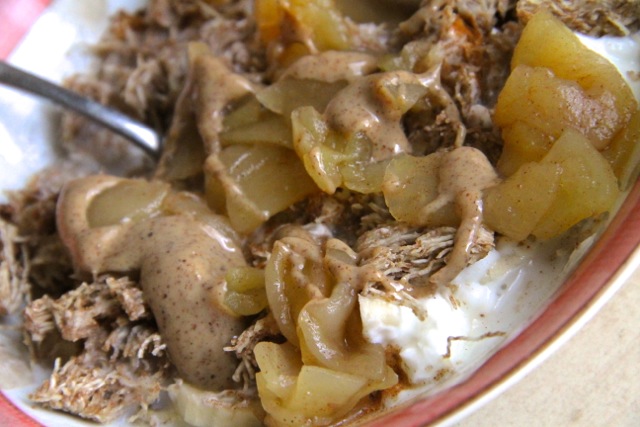 Yogurt mess – Plain Greek yogurt mixed with frozen banana, chunky applesauce, Kashi Cinnamon Harvest crumbles, almond butter, and cinnamon.
Do… end the night on a cold and creamy note…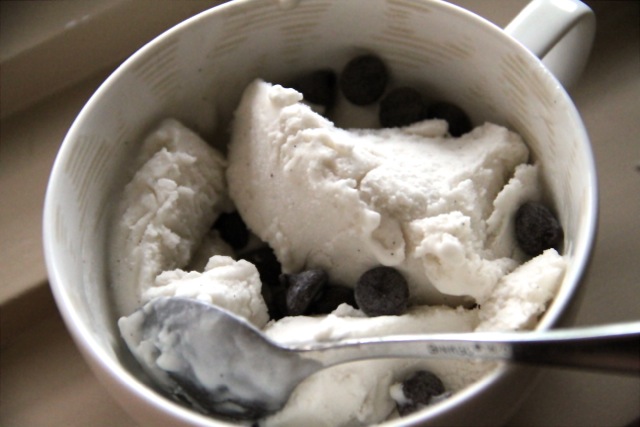 Vanilla ice cream // chocolate chips… in a freak thunderstorm.
And that.is.that. – What I Ate [to beat the heat]. Thankfully, yesterday seems to have been a freak incident and we're back to our more moderate temperatures today. Good thing, too, because temperatures like that definitely don't do me any favors – not only do I get all lethargic and poofy from storing water like a camel, but my appetite disappears and comes back with a vengeance the next day – I'm already bracing myself for the worst…
Happy Wednesday, friends! 😀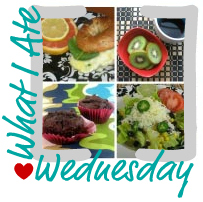 . – . – . – .
Do you eat ice?
What's your favorite flavor of ice cream? Favorite add-ins?
What's the weather like for you right now? What's your ideal temperature?