1. Let's start off this week's randomness with some random facts, shall we?


Funny how you may not even realize that you're suffering from something until they slap a name on it. Textaphrenia – yet another ridiculous ailment of the 21st century. Still, I'll take my chances and keep on texting. Those days of being able to talk on the phone for hours? Long gone. And while eating a diet of nothing but water, potatoes, and butter would make me die a little inside, at least it would save you the hassle of having to meal plan and spend a lot of time in the grocery store…
2. That reminds me of something I did when I was little, though… Back in the day, the only way I'd eat "pasta" was as plain noodles with butter and a [hefty] sprinkle of parmesan cheese. I couldn't stand anything tomato related, and wasn't a big fan of meatballs either. The same was true of pizza – I'd order it with extra cheese and scrape off as much of the pizza sauce as I could, until I was basically eating nothing but dough and cheese.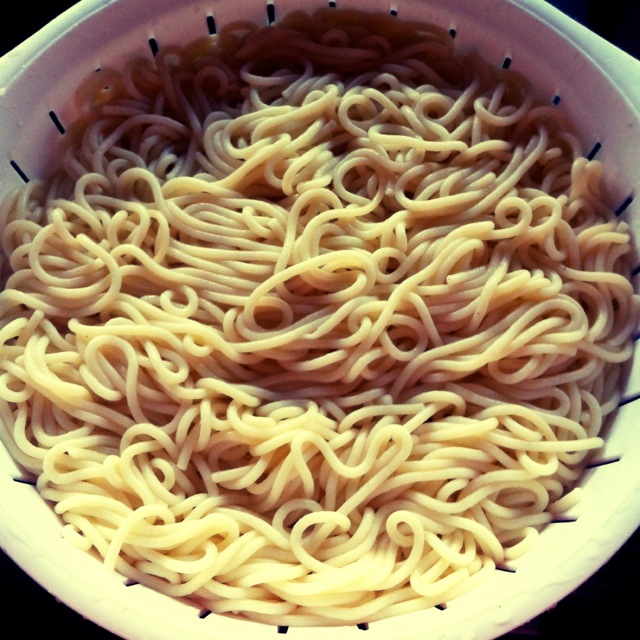 3. I've gotten pretty bad at sorting through my spam comments lately, but I did come across this gem the other day and thought I'd share the giggle…

Love spells that work… as opposed to love spells that don't; and from Summon Genie, no less! Hit me up if you're in need of one and I'll be sure to point you in the right direction.
4. Speaking of love… I had a little rendezvous with one of mine the other day…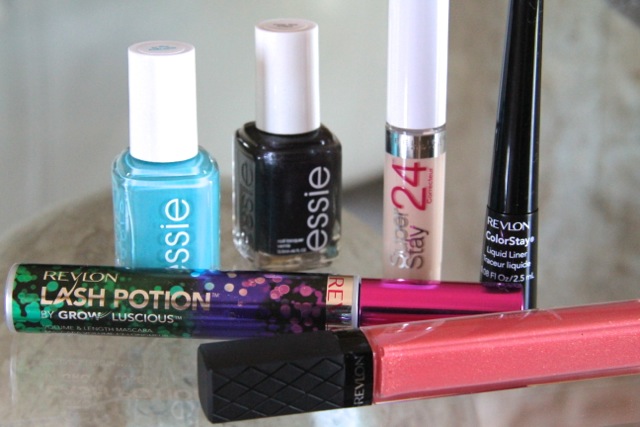 Essie's In the Cab-ana and Over the Top  // Revlon's Lash Potion mascara, Colorburst in Peony, and ColorStay liquid liner // Maybelline's SuperStay 24hr concealer.
I needed to buy some more liquid eyeliner since I was almost out, and, in true Amanda fashion, ended up walking out with a little more than liquid eyeliner. BUT! In my defence, they were having a pretty good in-store promotion that I couldn't pass up, and I've been wanting to try a few of these things anyways. I was especially happy about the nail polish, since I've been looking for that particular shade forever. I think this makes up for last week when I walked out of Sephora empty handed.
5. On the beauty front, I've got a quick tip for you guys (well, girls mostly). Did you know… you can use hair conditioner that you don't like in place of shaving cream to shave your legs? True story. If you're anything like me and like to try out different products, then you probably end up with the occasional dud that you feel bad for throwing away, but don't actually want to use up because it wreaks havoc on your hair. Solution? Use the duddy conditioner in place of shaving cream. I can vouch that it works, so don't knock it 'till ya try it!
6. Does anyone else cringe when they hear the sound of screeching tires? Like you're holding your breath and dreading the sound of metal crunching against metal that may or may not follow? Not something I like to hear.
7. This, on the other hand, makes my ears very happy…
[youtube="http://www.youtube.com/watch?v=hT_nvWreIhg&w=560&h=315″]
8. You know how I've been trying to limit my caffeine intake in hopes that it'll help me sleep better? Well, it's not making a lick of difference if the last three days are any indication, any I'm seriously missing my afternoon cappuccinos. Plus, I think I've made my Starbucks baristas kind of nervous… They always used to ring me up and start making my drink as soon as I walked through the door, but now? They look at me with uncertainty like they don't know who I am anymore…
9. And, of course, Happy 4th to all my American friends, and happy Thursday to everyone else!
. – . – . – .
Do you prefer texting to talking on the phone?
If you had to survive off 3 foods, what would they be? Greek yogurt, bananas, and almond butter.
Did you have any strange foodie habits as a kid? Or do your kids have any?
Any fun-but-usless trivia facts to share? Love hearing 'em.