There was a time in my life where I devoted a significant portion of my day to food. If I wasn't in the kitchen standing over the stove, then I was sitting at the computer obsessively hoarding recipes and trying to come up with new and exciting meal ideas; and when it came to actually eating those meals, I'd go about it so slowly that I could easily spend an hour with a plate by my side if given the opportunity. Food was my be-all-end-all and I wanted to spend as much time with it as I possibly could, even if that meant sacrificing various other aspects of my life in order to do so.
Obviously, this became somewhat of a problem. Not only was I causing myself a great deal of unnecessary stress by trying to force hours of meal prep into my daily schedule, but I would often isolate myself so that no one could disturb me while I ate or prepared my meals; my time with food was so precious to me that I wanted to savor every.single.moment. Obsessive much? You betcha, but that's what you get for starving your brain and body.
Thankfully, those days are now in the past. Somewhere along the road of life, my brain became frustrated with the amount of attention that food was demanding of me and decided that it had had enough (it probably didn't hurt that my body was no longer starving, either). Food fixation was replaced with food indifference, and my hours in the kitchen were reduced to minutes. These days, if something takes longer than 10 minutes to prepare, chances are that I won't make it. So, today's edition of WIAW is all about quick, but still relatively healthy, meals.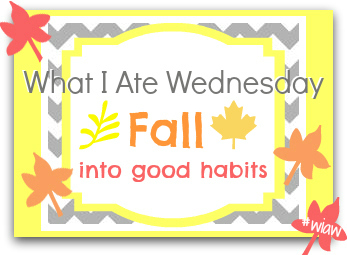 . – . – . – .
Back when I was still able to eat oats, my favorite breakfast took me roughly 45 minutes to make. That's not to say that I had to be in the kitchen for that entire time, but I definitely had to stick around and keep an eye on things. These days, I usually have some sort of cereal with yogurt, fruit, and almond butter so I'm in and out in about 5…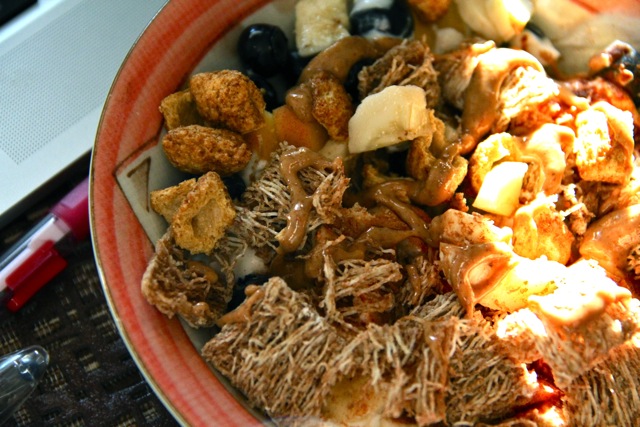 Plain Greek yogurt  – banana/peach/blueberries – Kashi Cinnamon Harvest – Puffins – roasted almond butter
Lunches actually haven't changed a whole lot. I've always liked to have some sort of sandwich and salad combo, and these days aren't much different…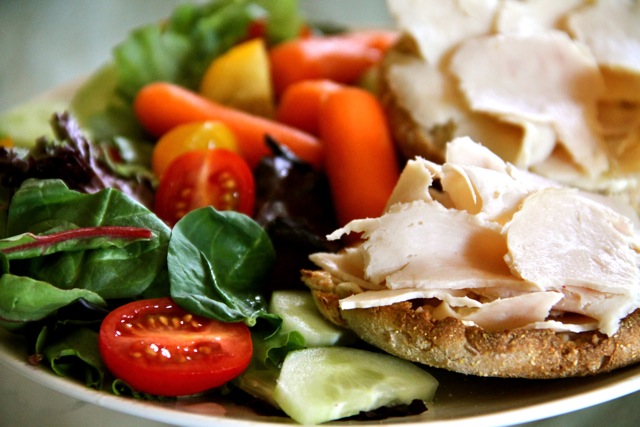 Whole wheat English muffin – herb and garlic cream cheese – deli chicken – random veggies
Dinners, on the other hand, are where my time in the kitchen has really been cut down. After being out of the house for the entire day, the last thing I want to do is come home and cook so I usually just opt for something quick…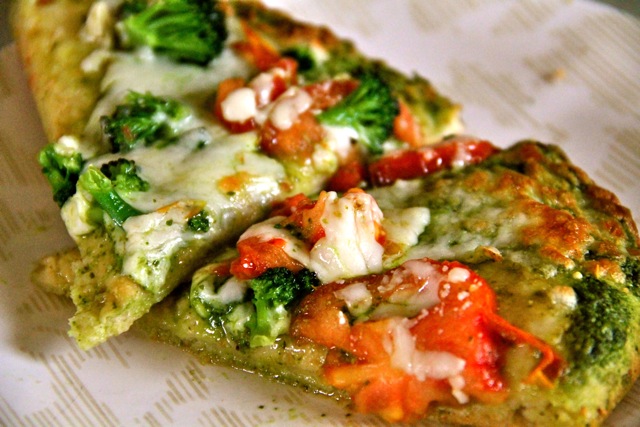 Leftover Amy's pesto pizza
That being said, I don't really like to rely on ready-made meals too much, so I'll devote a couple days of the week to cooking up a big batch of chili or stir fry with whatever ingredients I have in the fridge…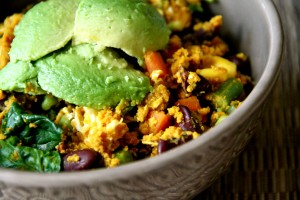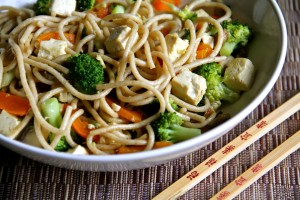 … and then enjoy leftovers for a few nights after that. I also love having a batch of baked chicken breasts in the fridge so that I can throw together a meal in a pinch if need be. And if all else fails, there's always cereal, waffles, or pancakes.
As for snacks, unless I can find the motivation to bake (which I haven't done for months prior to last weekend)…
The last slice of chocolate chip pumpkin bread
… then I usually tend to stick to simple things that are just grab and go: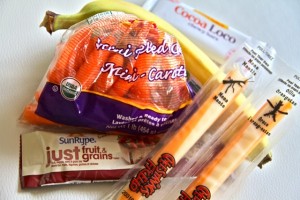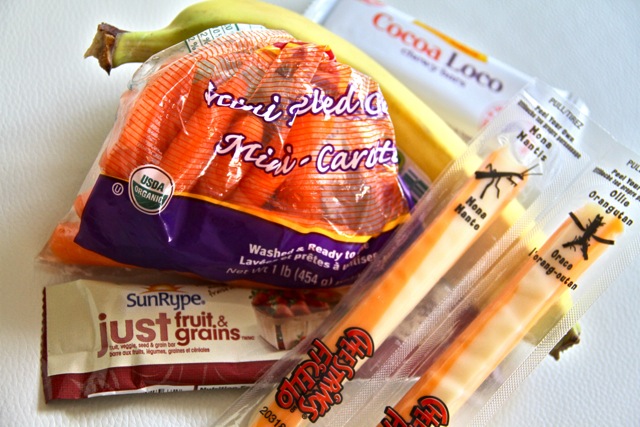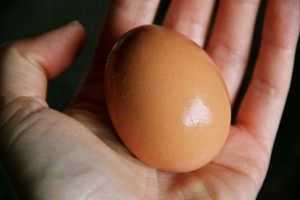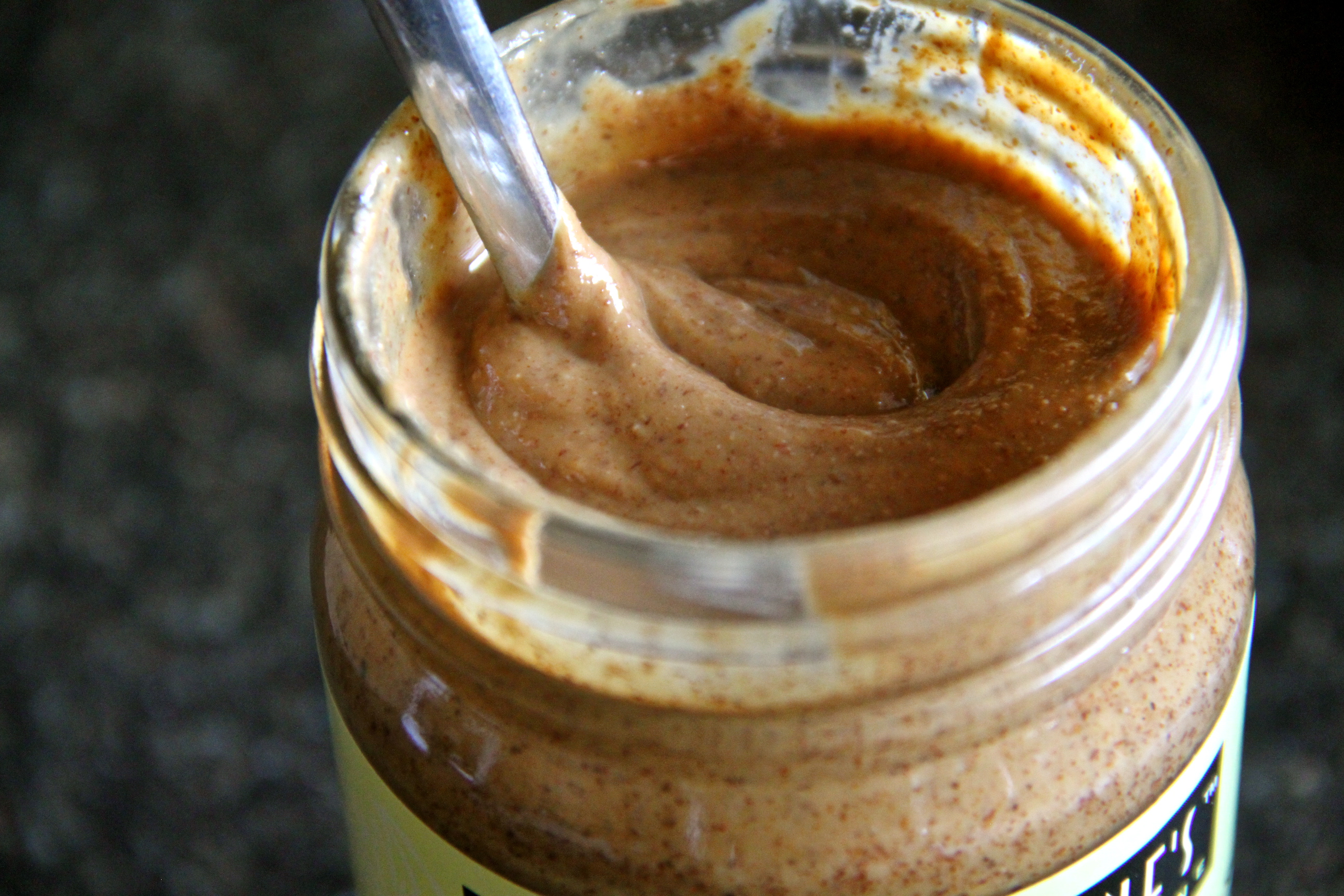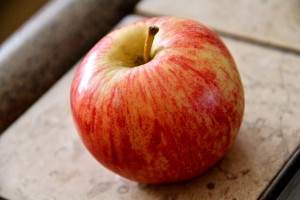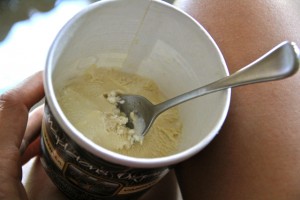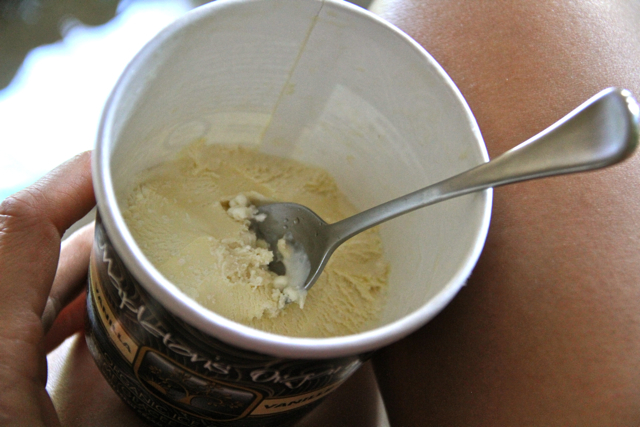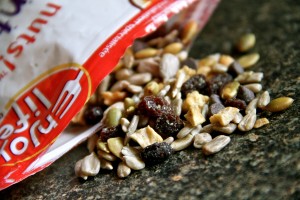 While I'm generally satisfied with my no fuss, no muss approach to eating, at the same time it almost feels as though I've been rebelling against my prior food obsession by jumping straight to the polar opposite, and I'd ultimately like to find a more balanced place somewhere in the middle. Until that happens, though, I'll just keep enjoying my quickies.
Happy Wednesday, loves!
. – . – . – .
Do you like to cook? How long do you usually spend in the kitchen prepping meals?
What are some of your favorite quick meals/snacks?