Although I don't generally tend to mind Mondays, I'm not a huge fan of Tuesdays. It's that time of the week when the novelty of getting back into your routine has already worn off, and the weekend is so distant that there's no sense in getting your hopes up. Tuesdays also tend to be the day when nothing exciting really happens. Sure, new movies come out on DVD and Mists of Pandaria launches and threatens to take over every spare moment of my day (if I disappear for a while, that's probably why…), but other than that? Tuesday's are just average…
I don't know about you guys, but I'm strangely fascinated with what others do during the day. Not in a creepy "I'm going to stand in the bushes and peep into your windows" kind of way, but I get so bored with my own daily routine, that I always find it interesting to read about what a typical day is like for someone else. Please tell me I'm not alone…
If by any chance you share my unusual fascination with getting a glimpse into the lives of others then today you're in for a treat because I'm about to give you a glimpse of what a typical day is like for me… try not to get too excited 😉
. – . – . – .
. 6 to 9 – prepping for the day .
I usually wake up anywhere from 5:30-6. The alarm is set to 7 to make sure I don't sleep in, but I can't even remember the last time it went off… In any case, the first order of business is brewing up a cup of hot black tea…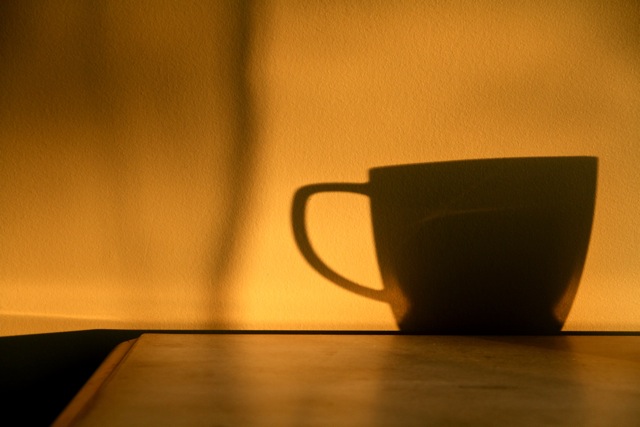 I'd love to say that I get my yoga or workout on after that, buttttttt that would be a lie. The reality is that I plop myself down at the computer, answer e-mails, check blogs, start working on a post, and just fiddle around online until my stomach starts letting me know that it's time for breakfast [and coffee].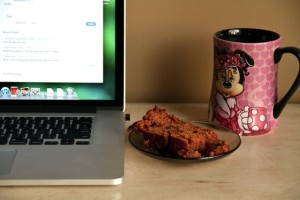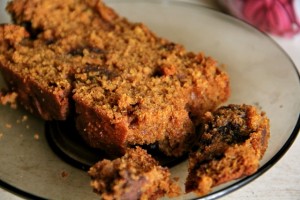 Chocolate chip pumpkin bread x2
With food in my belly and caffeine in my bloodstream, I can finally start thinking about making the transition from morning zombie to functioning human being, so I go ahead and start working on the transformation process…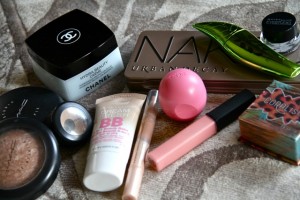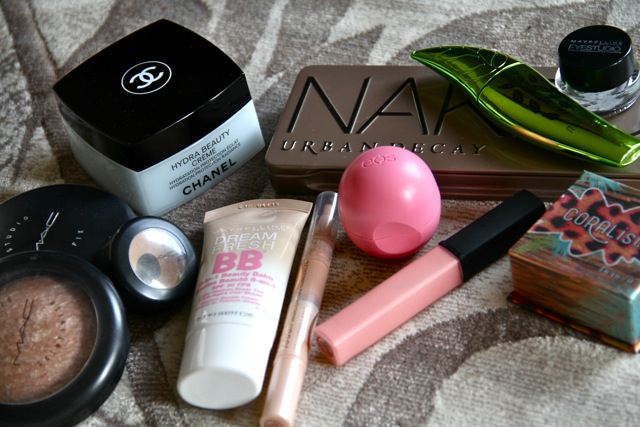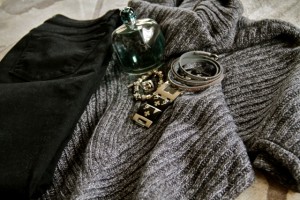 … oh and get some food prep done as well, because everyone knows you should never leave home without food.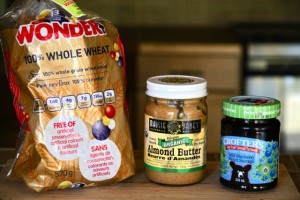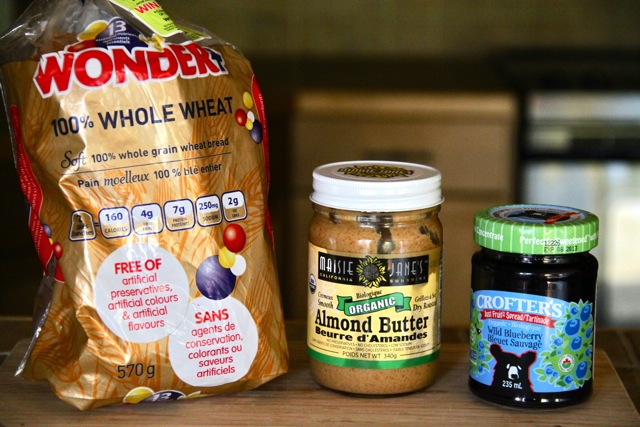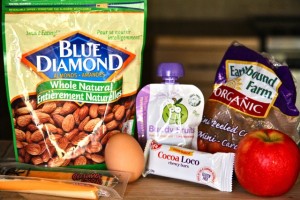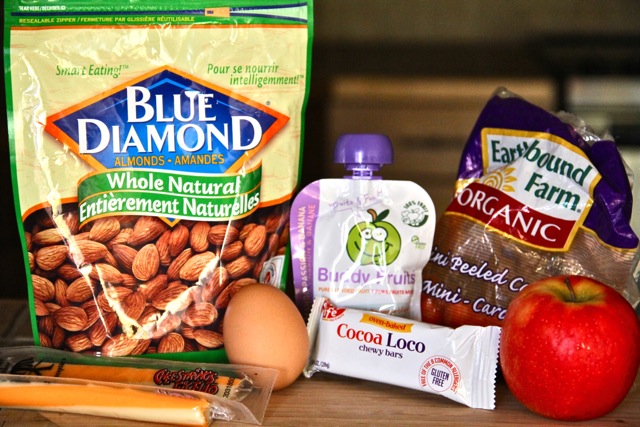 Almond butter and jam sandwich – self-explanatory work snacks
With that out of the way, and a little bit of time to spare before work, I like to head out for a quick morning walk. It's a great way to get a little extra movement in my day, and the fresh air always gives me a nice boost of energy.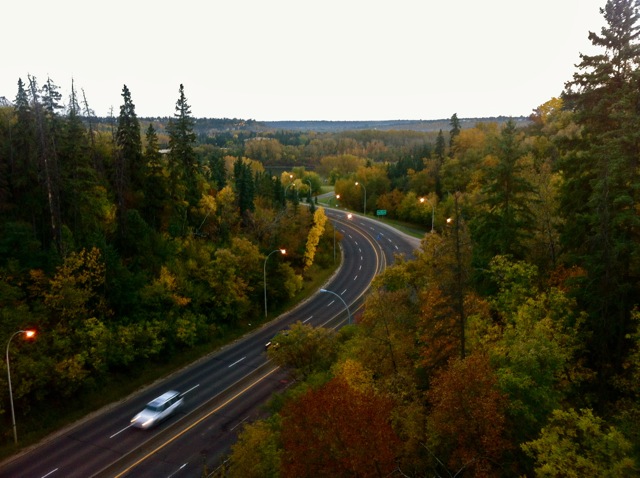 . – . – . – .
. 9 to 4 – the work day .
There's really not a whole lot to say about work. My dad owns his own company and I've been helping out there for as long as I can remember. It's not my dream job by any means, but it pays the bills and I love the flexibility that it gives me. I've been doing quite a bit of volunteer work and research in an effort to gain some experience in my field and build up my profile for when I start the grad school app process, and I really appreciate any job that let's me do that.
. – . – . – .
. 4 to 11 – time to unwind .
On my way home from work, I usually stop by Starbucks and grab a cappuccino or a latte and finish blogging…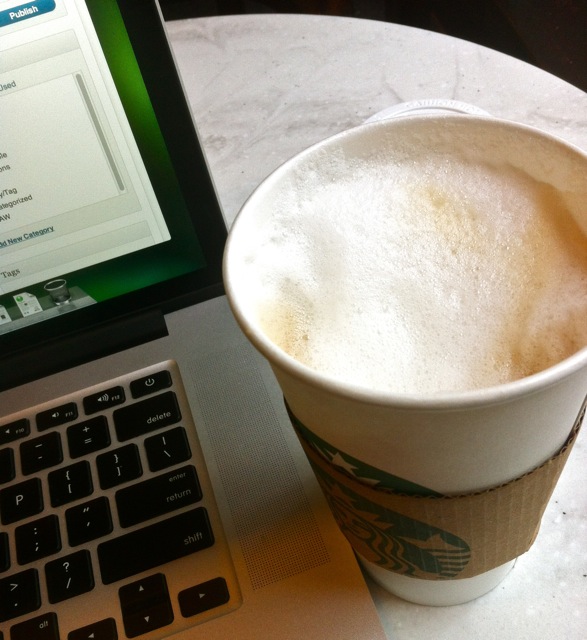 I know it's kind of an expensive habit, but it's something that I honestly find so relaxing, and that I enjoy so much, that I don't mind splurging on myself. We work hard, we deserve a coffee break, right? Right. And I find that it's the small things like this that really make a big difference when it comes to quality of life. I used to have the hardest time spending money on myself because I never felt like I deserved it; it was never an issue of saving money as much as it was an issue of low self-esteem. Over the past few years I've really been working on building up my perception of my own self-worth, and I guess it must be working. But enough about that – after coffee, it's time to go home for dinner…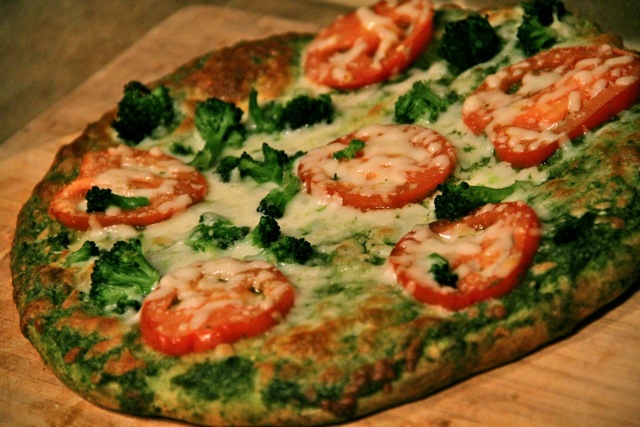 Amy's pesto pizza
I have a confession: I've really been slacking when it comes to cooking dinner. If I have to spend more than 10 minutes in the kitchen, chances are I won't do it. I know, I know; shame on me. It's just that there are so many other things that I'd rather be doing in the evenings – like biking…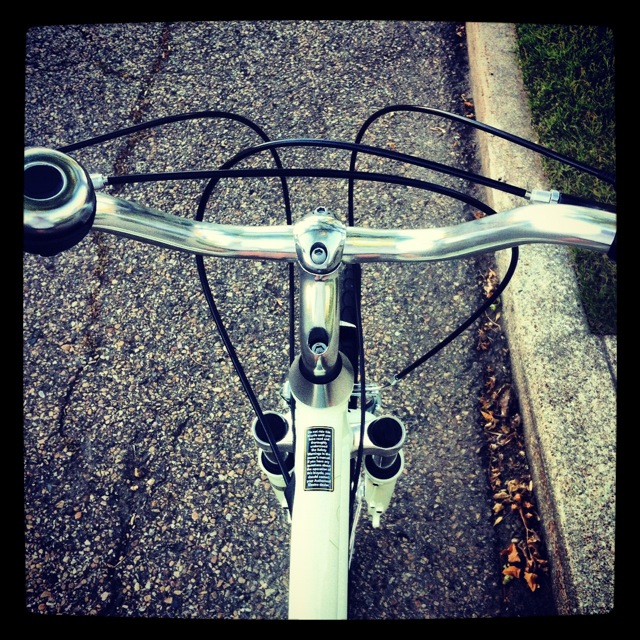 … reading…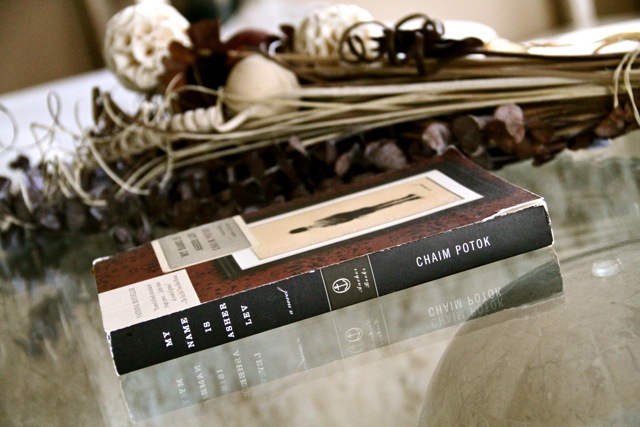 … escaping…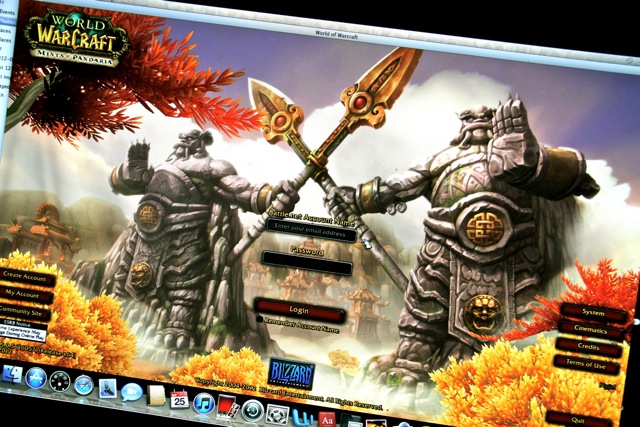 … snacking…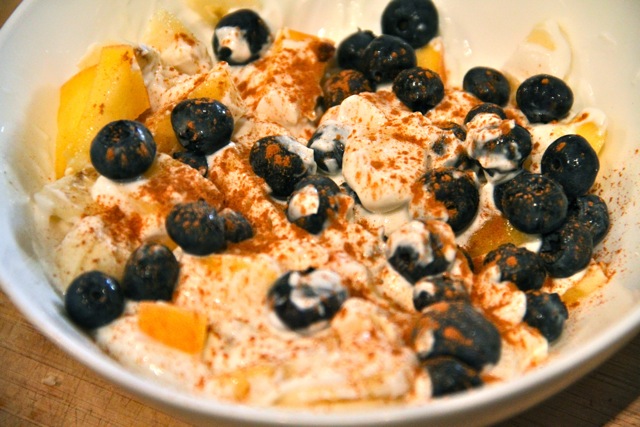 … and just generally relaxing…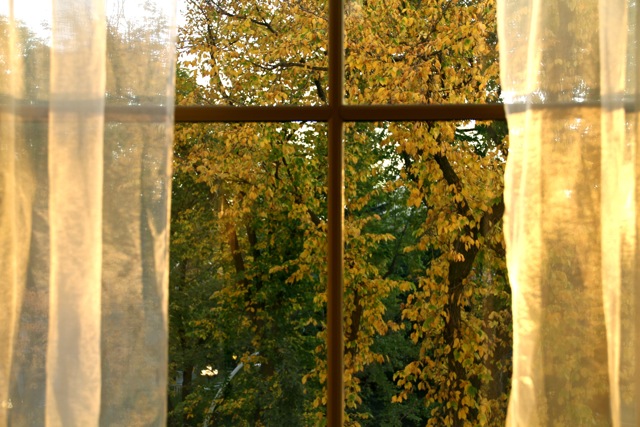 The evenings are a time where anything goes. I'll usually do a combination of any of these things before calling it a day and hopping into bed around 11… only to do it all over again the next day. How exciting, eh? Ahh well, at least there's always the weekend to look forward to. See you guys tomorrow for WIAW!
. – . – . – .
Do you have a hard time spending money on yourself?
What do you like to treat yourself to?