Hullo, hullo, and happy Thursday! Hope it was a good one for ya 😀
Today was a real doozy of a day, and the only thing my body wants right now is a cookie and some quality time with the couch – two requests that I hope to be satisfying shortly. And because my brain feels like mush and refuses to come up with anything clever to say, I figured it would be a great time to break into my emergency survey stash…
Don't give me that look; I like being prepared.
Truth be told, I'm a complete sucker for surveys – I actually have a collection of them saved on my computer. Not only do I think that they're a fun way to get to know people better, but they also come in handy when you really want to blog but all you can think about is face-planting into bed and not moving for several hours. I first saw this three meal survey on Sara's blog and immediately snatched it up for just such an occasion.
. – . – . – .
. breakfast questions .
1. Favorite cereal as a child? Cinnamon Toast Crunch, hands down. Unfortunately, Mom always saw it as an occasional "treat" food rather than a staple, so I was usually having oatmeal, pancakes, or cream of wheat.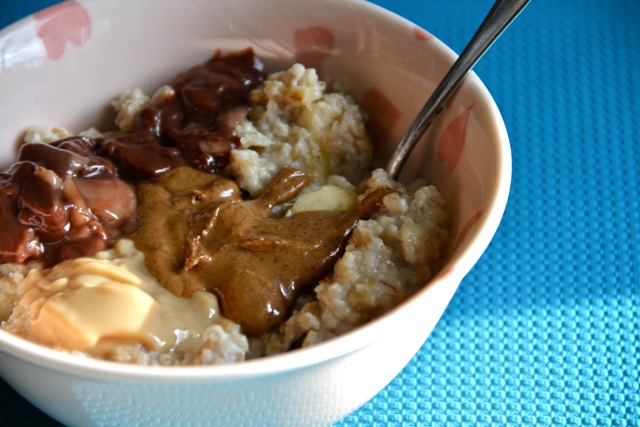 Oh my precious oats… how I miss you.
2. Coffee or tea? With milk or without? Would you force a person to choose between their right and left arms? You would?! Cruel. If I absolutely had to choose one, it would probably be coffee… no… tea. Ack! I never go a day without having multiple cups of both, soooo… I don't like this question. NEXT!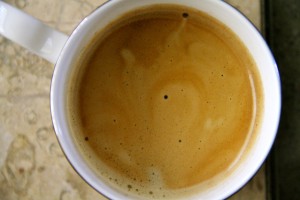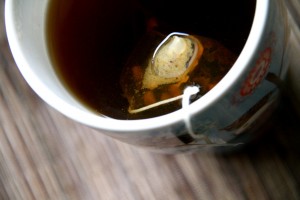 3. The one food you eat most often at breakfast? Bananas. Whether I'm having oats, cereal, pancakes, yogurt messes, or smoothies, a banana is always joining me for my morning meal. Have to start the day on a sweet note, right?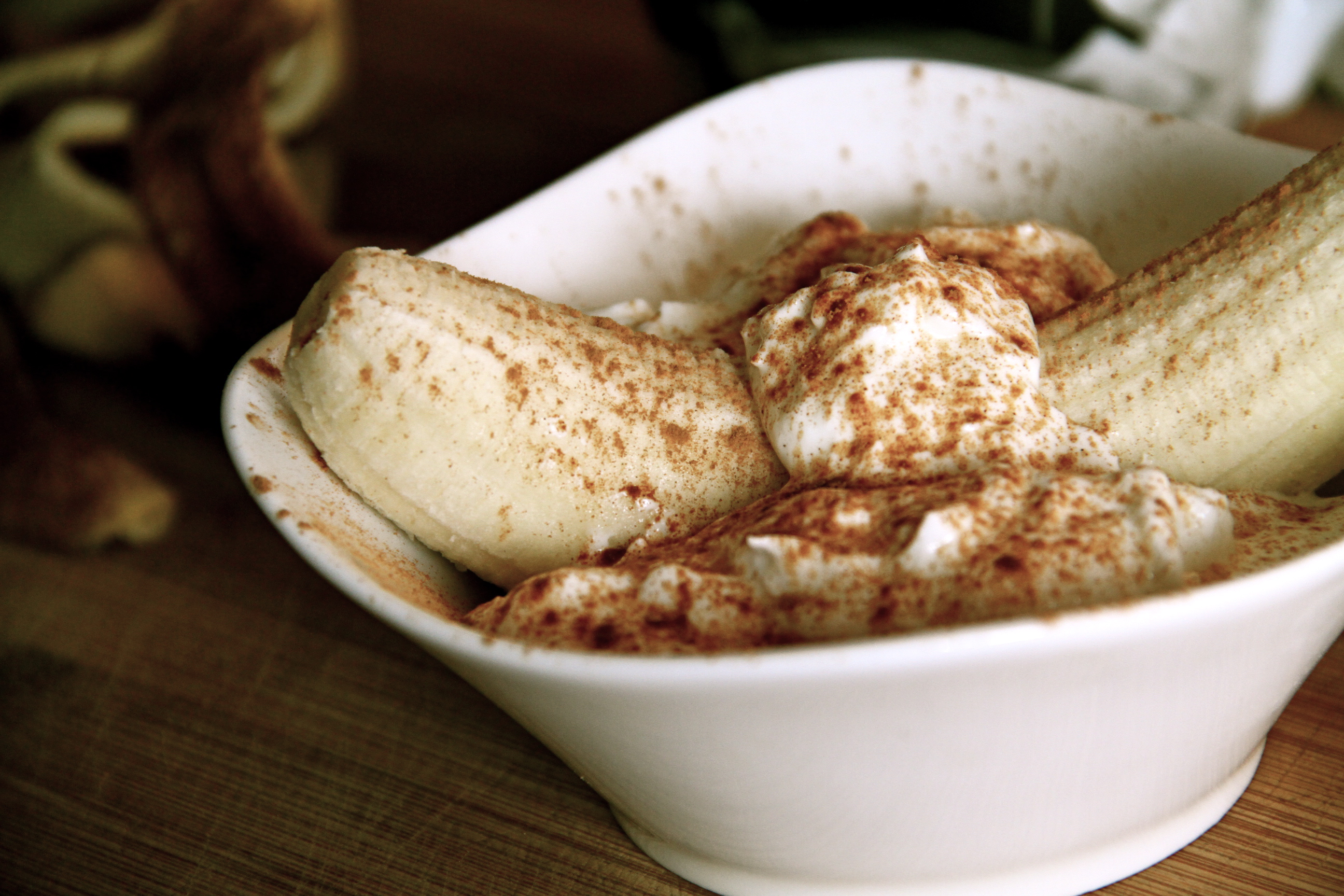 . lunch questions .
1. Sandwiches are generally considered a "lunch food." If you had to choose between a grilled cheese and a peanut butter and jelly, which would you pick? Well if it had to be one of those two then I guess I wouldn't have much of a choice, given the whole pesky peanut allergy and all. But if I could replace the PB with almond butter, then I'd definitely go that route. As much as I love cheese, I love my sweets far more.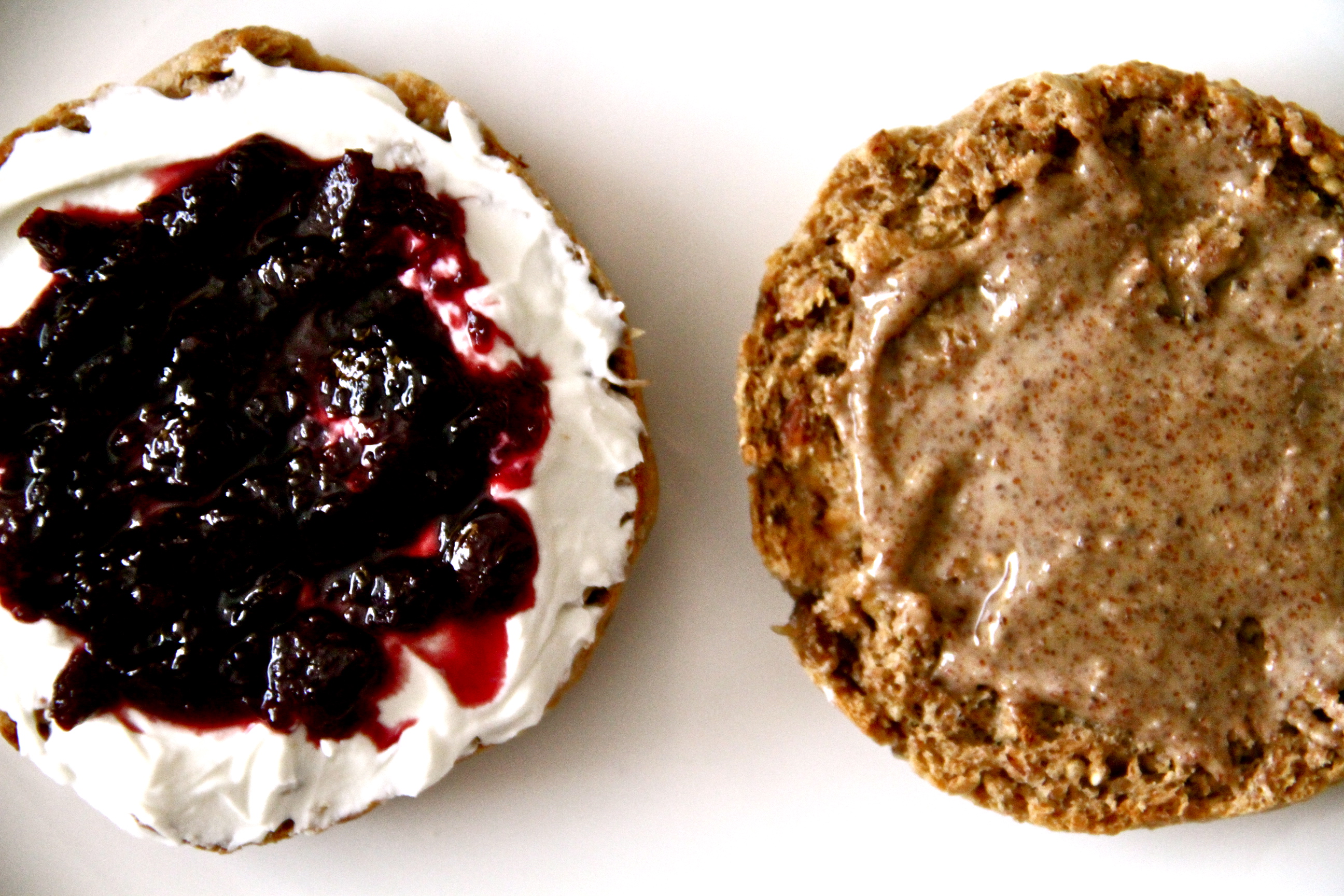 2. You can only put four ingredients into your salad (not including greens); what do you throw in the mix? Additionally, which greens and dressing do you pick? Only four? Talk about being stingy. I don't usually get too fancy with my salads, but if I were to put in a little more effort then my ideal salad would include: avocado, grilled chicken, feta cheese, and mango chunks. For greens, I'd go with spinach and mixed baby greens, and then add a drizzle of olive oil with salt to round it all out.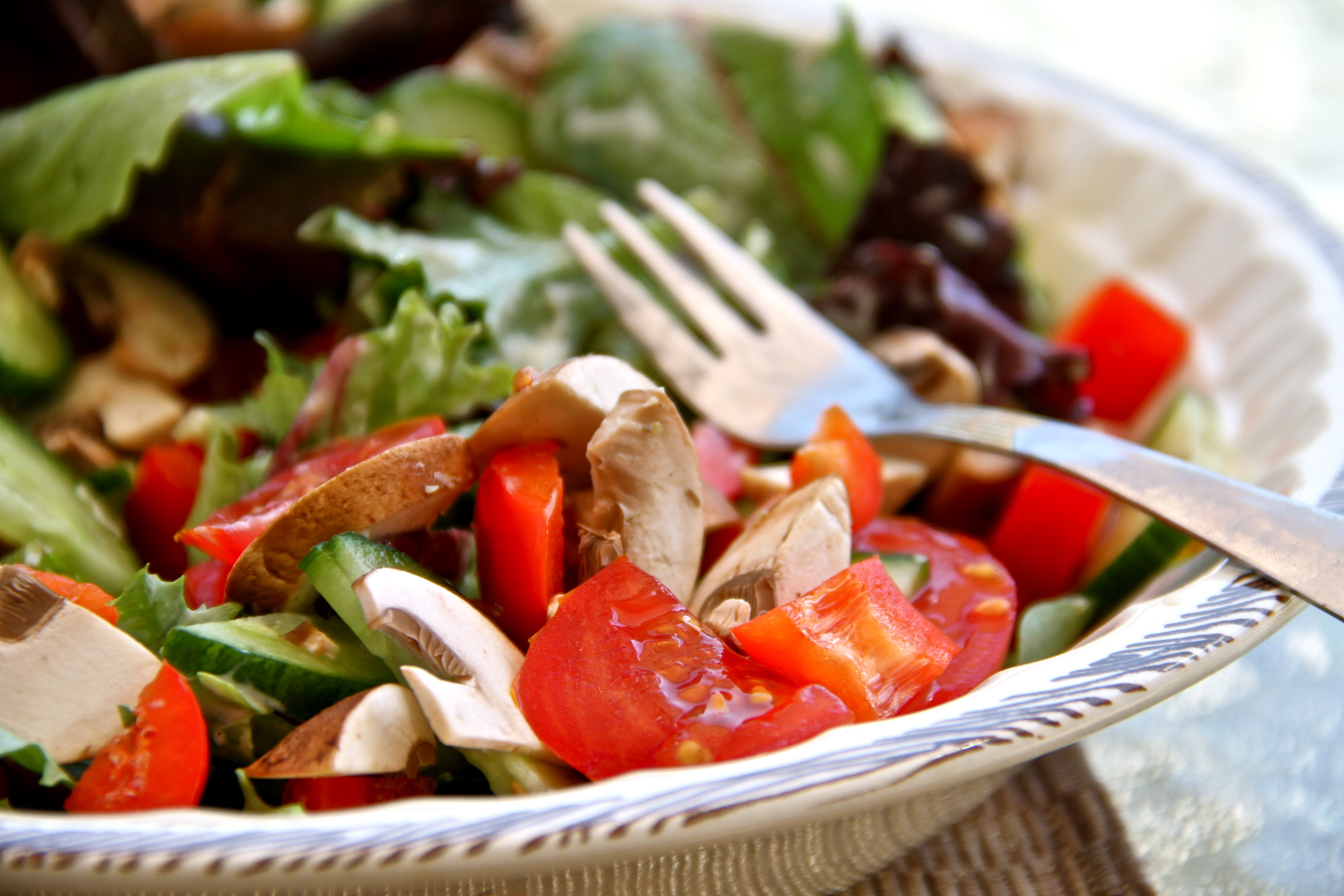 3. One food you can't live without at lunch? Bread. Whether it comes in the form of English muffins, toast, wraps, bagels, or buns, I need some form of doughy goodness in the middle of the day or I tend to get cranky.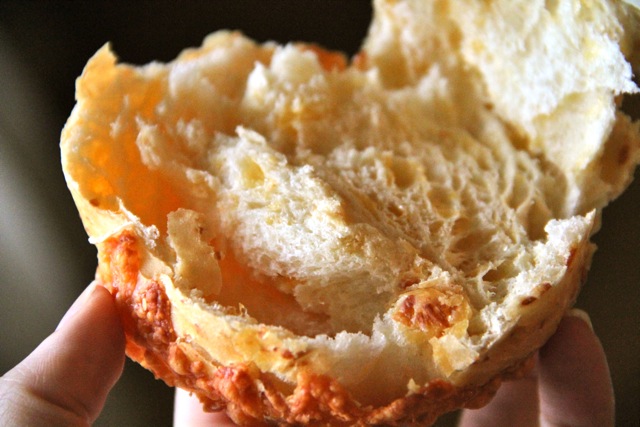 . dinner questions .
1. It's the end of the day. You're tired, hungry, and your fridge is empty. If a fast food (from a chain) is your only option, where do you go and what do you order? If I'm tired and hungry then I'm most likely close to becoming homicidal – just a fair warning… If I was lucky enough to have a Chipotle within a 100 mile radius of home, then I'd go there and get one of their burrito bowls with chicken, rice, guacamole, cheese, and salsa. But because we're Chipotle-deprived in my neck of the woods, I guess I'd hit up Subway and get a turkey sub. So exciting, I know.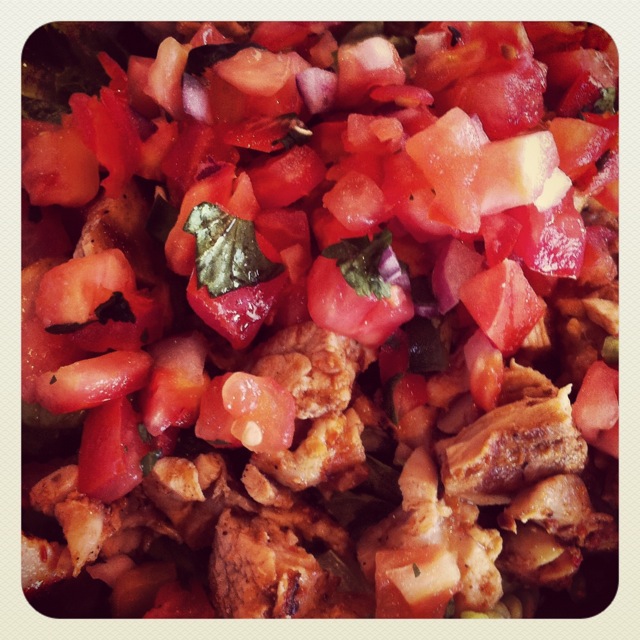 2. TV/computer on or off while you're eating? On, always on. I tried doing the whole "mindful eating" thing and it just didn't work for me. I found that I actually ended up enjoying my meals a lot less because I would get bored and rush through them just so I could go on to do something more interesting. I know they say it's best to eat without distractions and all, but I say it's best to do what works for you.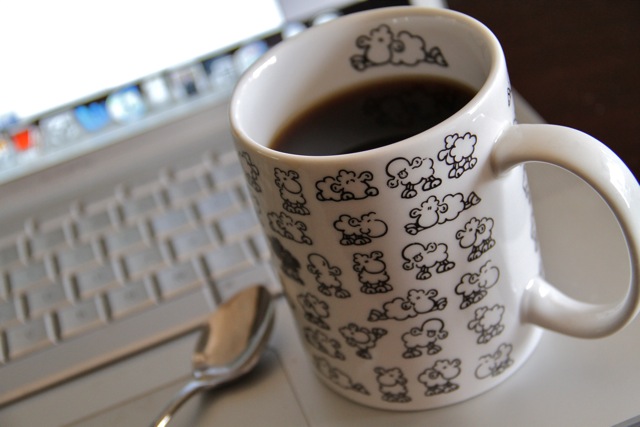 3. The one food you eat most often at dinner? 😯 I've been sitting here trying to think up something for quite some time, and absolutely nothing is coming to me. My dinners tend to be completely random and can include anything from grilled chicken to waffles… sometimes at the same time. One thing that's never missing, however, is dessert, so let's pretend that's an acceptable answer… especially because it sounds better than 'digestive enzymes,' which also happen to be another constant.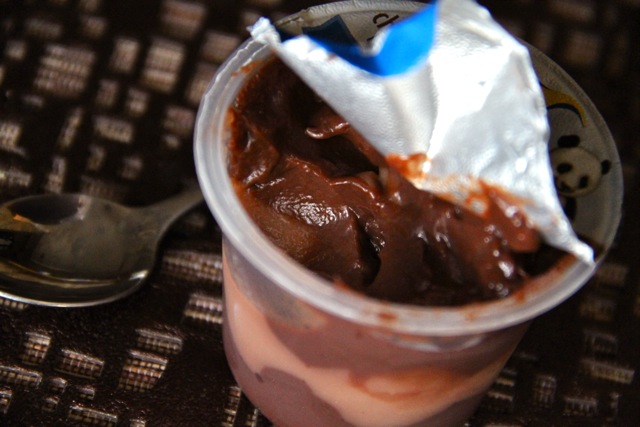 . dessert questions .
1. Choose between these two American desserts: cheesecake or apple pie? But… but… neither of these involve chocolate or frosting! To be completely honest, I'm not crazy about either of these two desserts. If I was in dire need of a sugar fix and these were my only options, I'd go with apple pie, but only under the condition that it was freshly baked and topped with a scoop of vanilla ice cream. If not, then I'd rather go with something like this…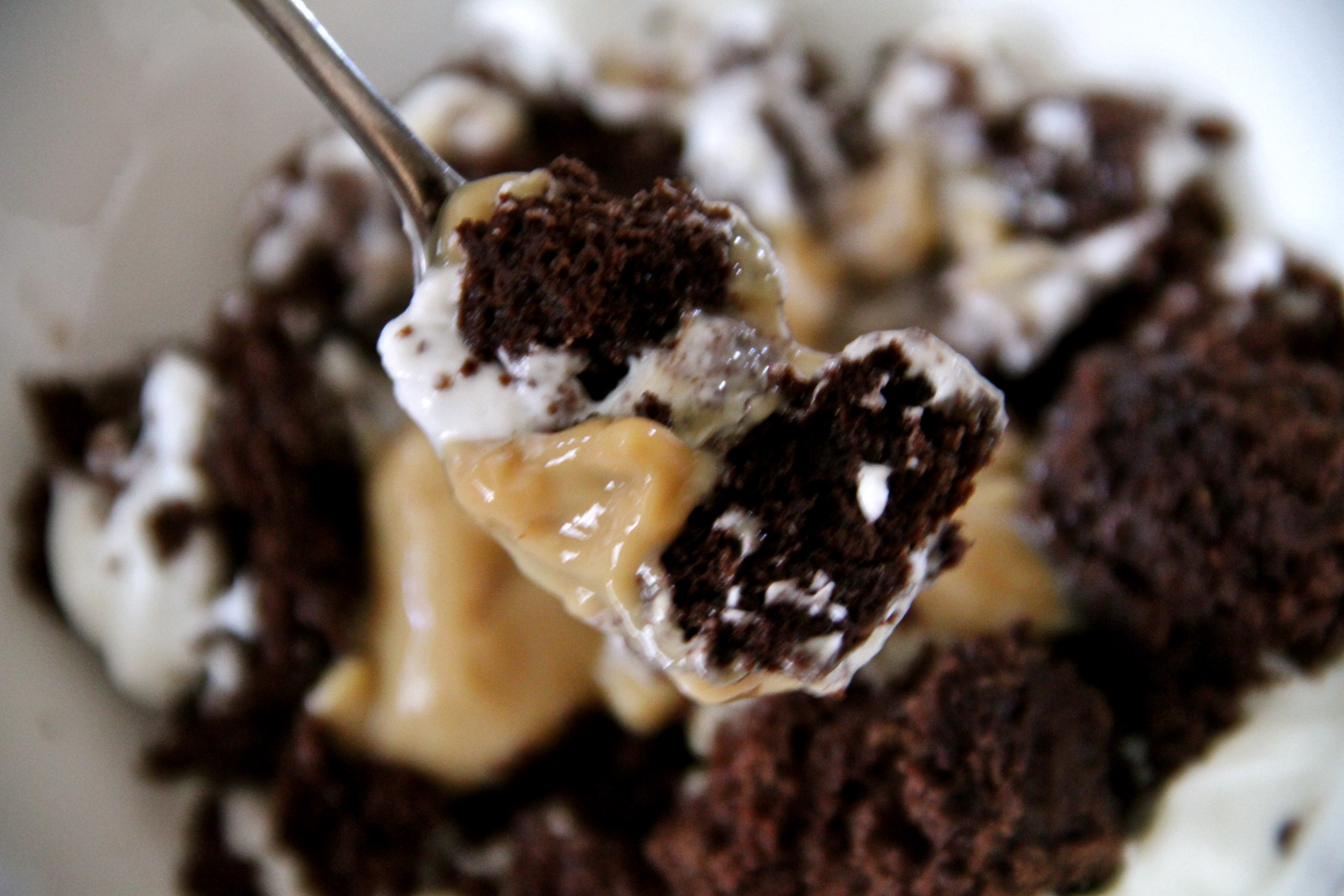 2. Choose between these two foreign desserts: tiramisu (Italy) or flan (Spain)? I'm going to have to go with tiramisu on this one. I've never had flan, and although the powers of Google magic reveal it to look far tastier than it sounds, the coffee addict in me can't resist the rich and creamy luxuriousness that is tiramisu.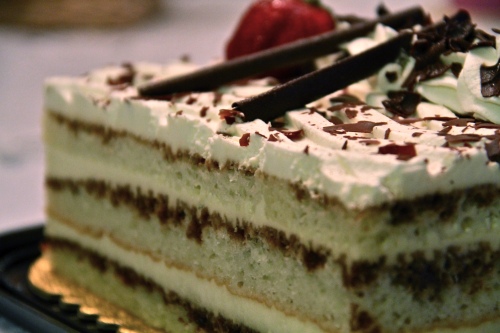 3. Ice cream: cone or cup? Cone! I know that most people tend to go the cup route because you [maybe] end up getting more ice cream, and don't have to worry about it melting as quickly, but for me there's nothing quite like that last bite of cone after it gets all soft from soaking in the ice cream. Bliss.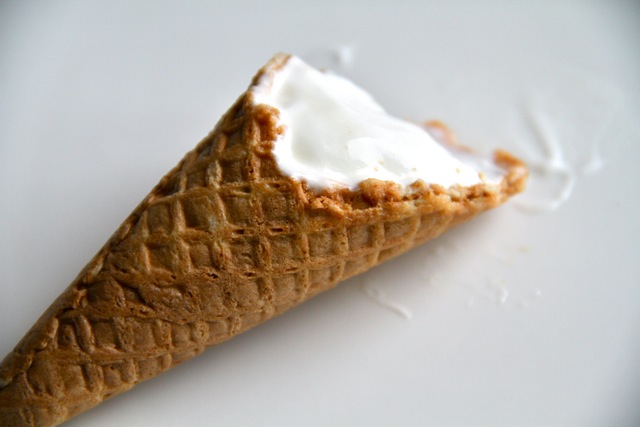 Wahoo, all done! Time to face-plant 😀
. – . – . – .
What's one food you can't live without at breakfast? Lunch? Dinner?
Which fast food chain would you visit if you needed food in a pinch?