Happy Friday, friends! 😀
I came across a quote today that really got me thinking, and I wanted to share it with you guys so that maybe it would get your wheels turning like it did mine. Nothing like a bit of positive wisdom to start the weekend, right?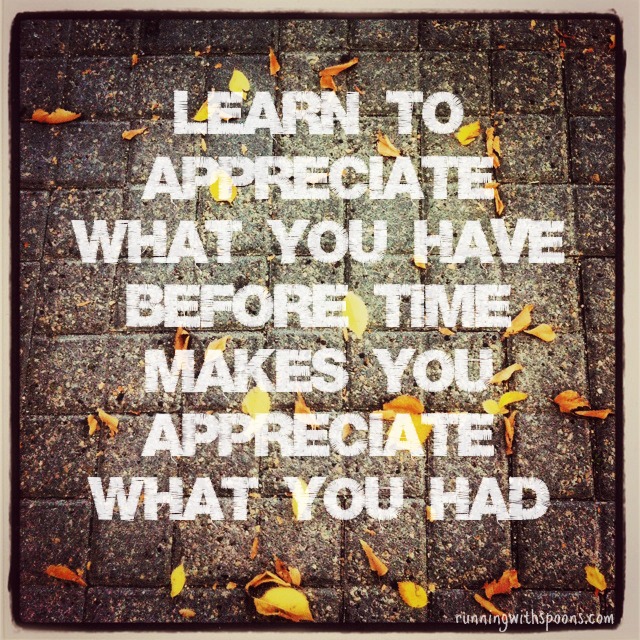 How often do we take things for granted? Or let petty problems turn into complete catastrophes? How often do we look at ourselves or the things in our life and focus on what we lack instead of what we have? We worry a lot. We beat ourselves up a lot. But do we actually appreciate a lot? Probably not to the extent that we should. I know that as much as I try to make a conscious effort to count my blessings, there are still plenty of times where I adopt a "woe is me" attitude and go into full-out mopey mode. Hmph.
It's unavoidable, I think – it's just part of our natures to constantly want to do better and have better; and while there's nothing wrong with having that kind of goal-driven mentality, we have to be careful not to let it blind us to all of the good that we already have in our lives, especially because those things can be taken away from us in an instant.
Look at it this way. Would you care about the cellulite on your thighs if you were in an accident that put you in a wheelchair? Would you complain about a nagging spouse/family member/friend if you knew you would lose them later that night? I know they're not pleasant thoughts to entertain, but at the same time, they really put things into perspective and help us realize that 99% of the time, things aren't usually as bad as we make them out to be.
A little bit of complaining and disappointment seem inevitable when we've got our minds set on some ideal, but teaching ourselves how to slightly shift our focus can work wonders in pulling us out of that unfortunate "woe is me" state that we tend to fall into when we get frustrated over the fact that we're not exactly where we want to be. We'll never find happiness if we're constantly chasing it, only when we realize that it's been there all along.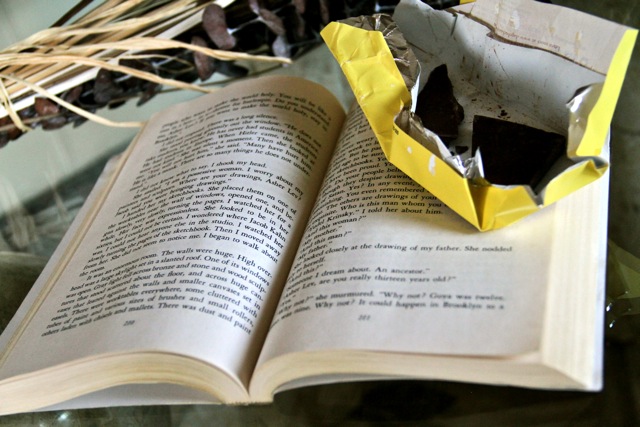 Happiness is a good book and some chocolate…
Just something to think about 😀