I lay down on the couch this afternoon at around 1:04 PM, decided to close my eyes for just a second, and the next thing I know, it's 2:24 😯 I don't even remember the last time I took a proper afternoon nap, but I'm thinking that I need to do it more often because that 1 hour and 20 minutes of sleep left me feeling fantastic for the rest of the day.
That is, until the stomach ache hit.
You know those foods that seem to possess the power to transform your otherwise reasonable stomach into an insatiable bottomless pit? Well, watermelon happens to be one of those foods for me – I can basically eat it until the cows come home without even realizing it, which is exactly what happened this afternoon…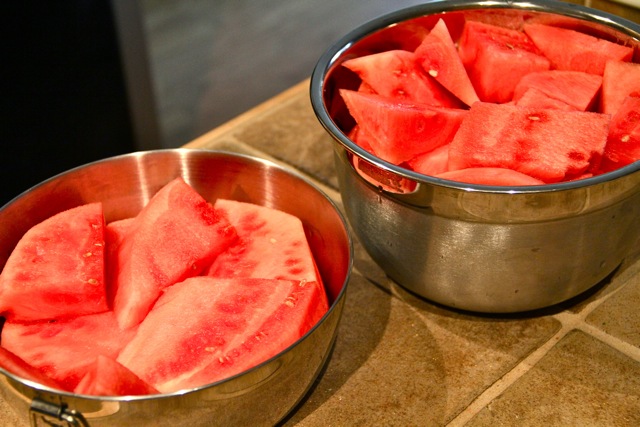 It all started out innocently enough. I was sitting at the computer, feeling a little bit munchy before dinner, so I decided to take the edge off my hunger while I waited for my chicken to come out of the oven and enjoy one of my all-time favorite fruits. Mistake #1: taking the entire bowl back to the computer with me. I absolutely adore watermelon and have no problem polishing off mass quantities of it on a daily basis; a decent sized watermelon only lasts me 2 days, so I guess that means I go through about half a watermelon a day. BUT, that usually happens throughout the course of the day – a slice here, a few more slices there… all nicely spaced out.
This afternoon, though? A whooooole other story.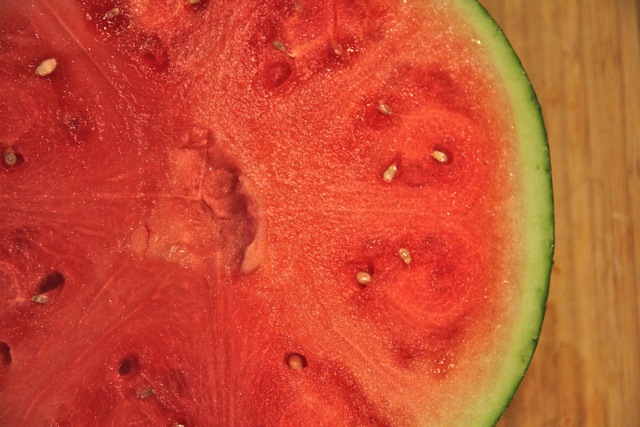 Thanks to the wonderful distraction that is the Internet, I probably ate about half a watermelon in one sitting, ended up with a huge stomach ache, and now I'm sitting here promising God that I'll never do it again if He'll just return my stomach to its regular size (even though we both know that the same thing is bound to happen again anyways). It wasn't long ago that I was lamenting the fact that the end of summer means that my supply of watermelon will [literally] start shrinking…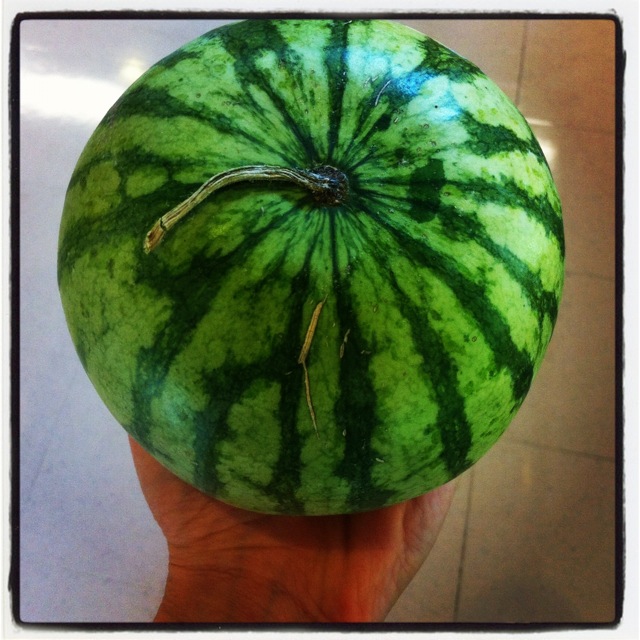 … but now I'm starting to think that might not be such a bad thing after all. The only problem is that, even with the lack of watermelon, there are plenty of other bottomless-pit-forming foods to deal with…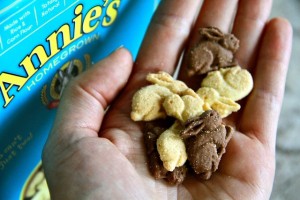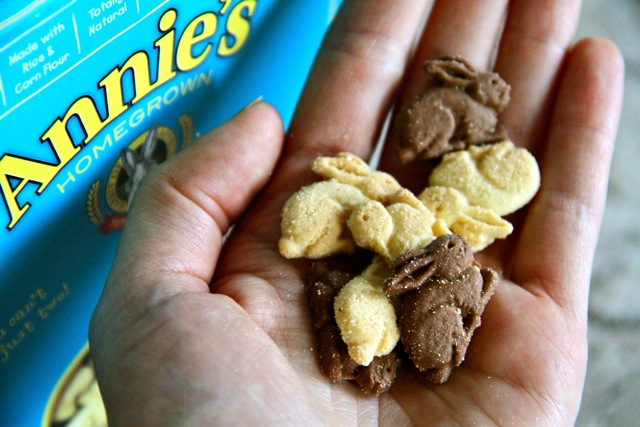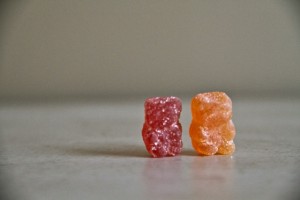 Annie's Cocoa & Vanilla Bunny Cookies – Gummy bears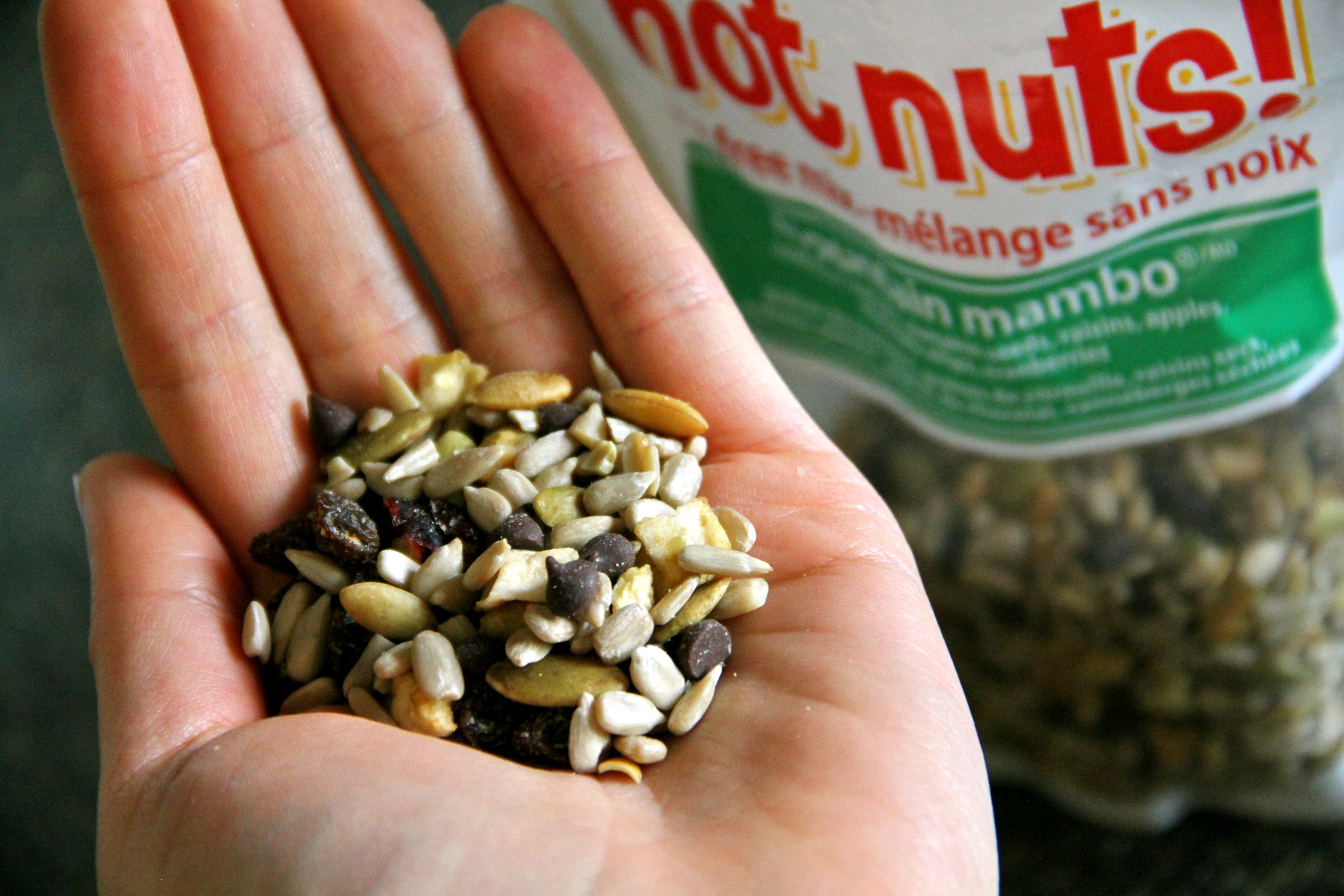 Enjoy Life Mountain Mambo trail mix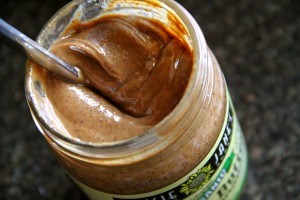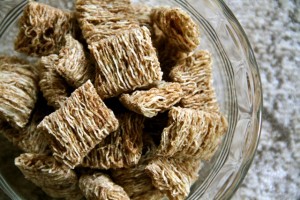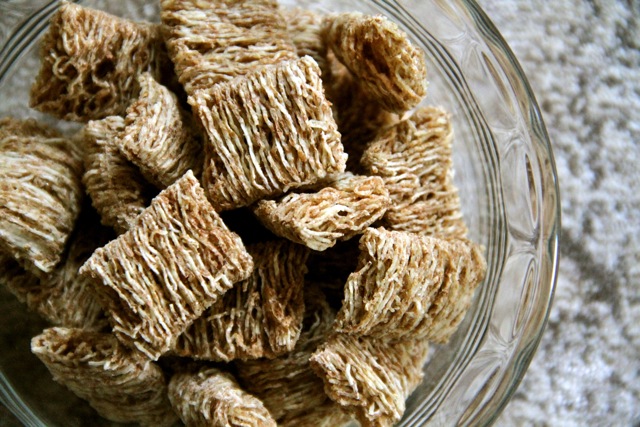 Maisie Jane's roasted almond butter – Kashi Cinnamon Harvest
Never a dull moment in the land of food and appetites, eh? 😀 I hope you guys are having a great Saturday, and I'll see you again tomorrow with a September favorites post.
. – . – . – .
What food(s) turn your stomach into a bottomless pit?