Am I a bad person for finding comfort in the fact that a lot of people tend to eat certain foods until it makes them sick? (say no and you'll get a cookie) I guess it all comes down to the whole idea of "misery loves company," but it's good to know that I'm not the only one who's a bottomless pit for things like cereal, almond butter, and watermelon.
Thankfully, the stomach woes I caused myself with yesterday's watermelon-eating shenanigans eventually passed, and this morning I woke up feeling as good as new… which only meant one thing…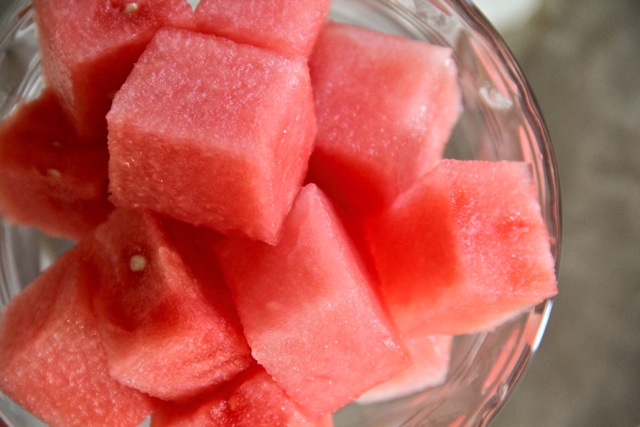 Yup! I was back at it this afternoon. This time, however, I managed to keep my portions in check and not give myself another stomach ache. Wiiiiinnnnn. But enough about my kryptonite. Today happens to be the last day of September (yeah, don't ask me how it happened either), which means it's time for another monthly favorites post! Yippee! 😀
. – . – . – .
. Food Favorites .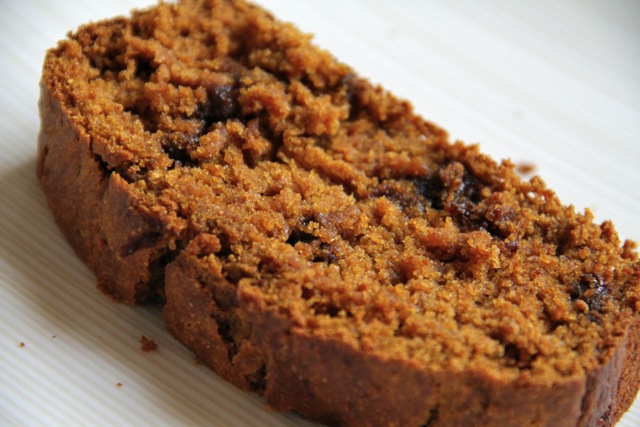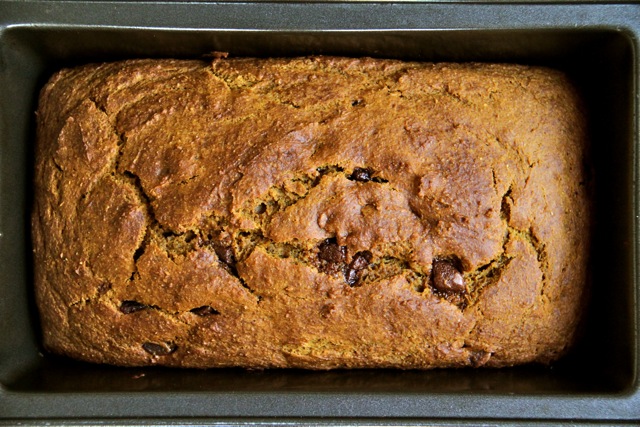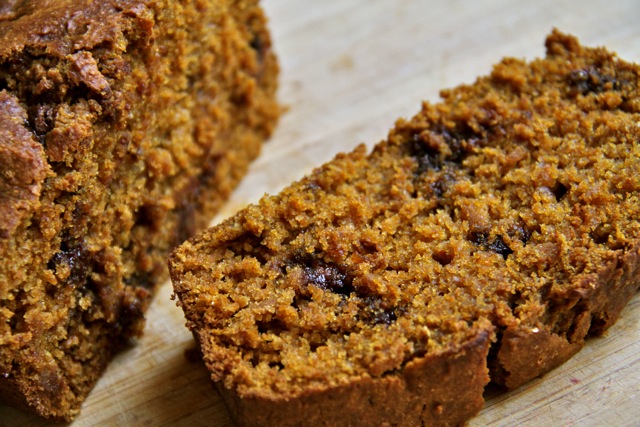 I can't talk about my favorite foods without including this pumpkin bread. Not only did it get me back into baking (I'm working on another Fall inspired recipe that will be up soon), but it also managed to convince me that I might just like pumpkin desserts after all… well, as long as chocolate is involved anyways.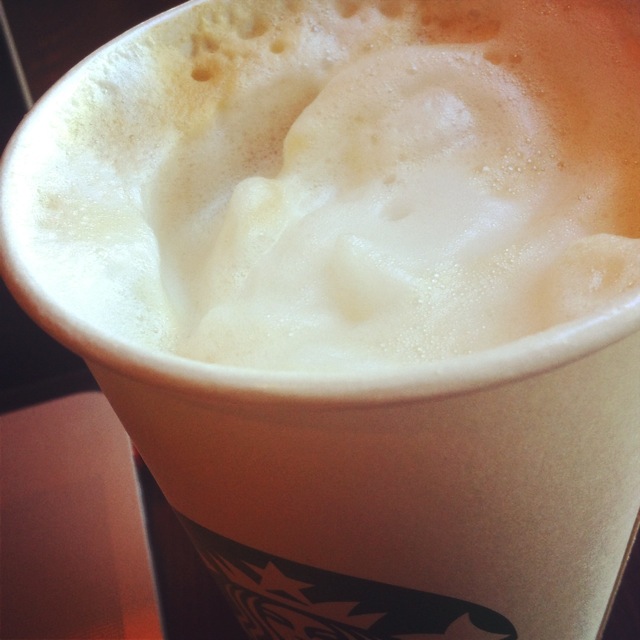 Now that the weather is getting cooler and I can no longer enjoy my favorite iced lattes without feeling like my lips are going to turn blue, I've made the switch over to warm and foamy capps, which I've been enjoying on pretty much a daily basis. I know it's pricey and all, but I also know how valuable it is to treat yourself to the things you love.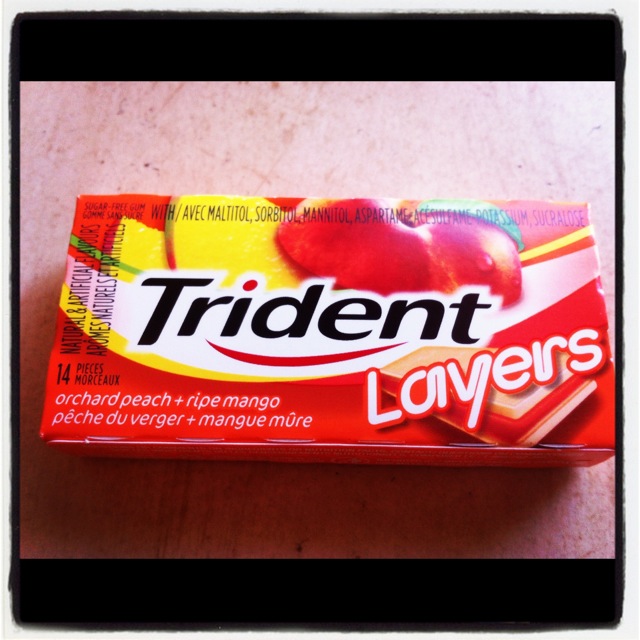 Trident Layers Peach & Mango gum
I'm not really crazy about gum, and I'll usually only chew 1-2 sticks a day, but this stuff is so dang good that I'd probably have no problem going through a pack a day. I usually tend to stick to mint flavored gums, but how can you resist something that tastes exactly like Fuzzy Peaches? Not joking. Try it.
. – . – . – .
. Beauty Favorites .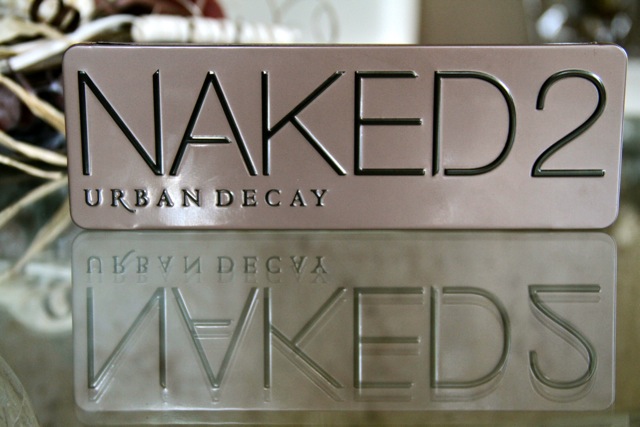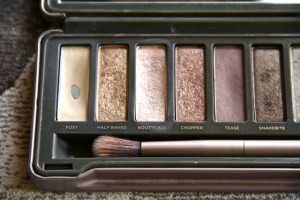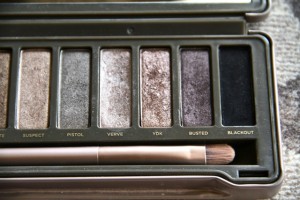 This is my go-to eyeshadow palette because it pretty much covers all of your bases. It's great for a subtle daytime look, while also allowing you to come up with a dramatic evening look; and you can't beat the convenience of having all of your shadows in one place. Plus, Urban Decay shadows are super easy to work with, and the color payoff is fantastic.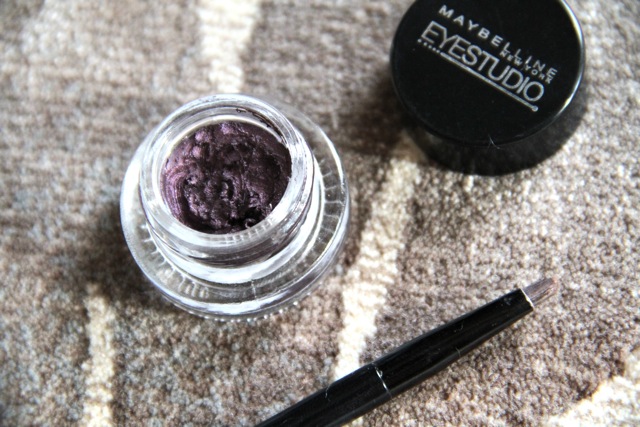 Maybelline Eye Studio Lasting Drama Gel Eyeliner in Eggplant
When I want to add a little bit of daytime drama to my eyes, this is the liner I go to. It's a little more subtle than your traditional black liner, and it stays put all day – no smudging. The gel formula is really easy to work with, and it doesn't dry up like some of the other gel liners that I've used. Plus, a touch of purple is a great way to make brown eyes pop.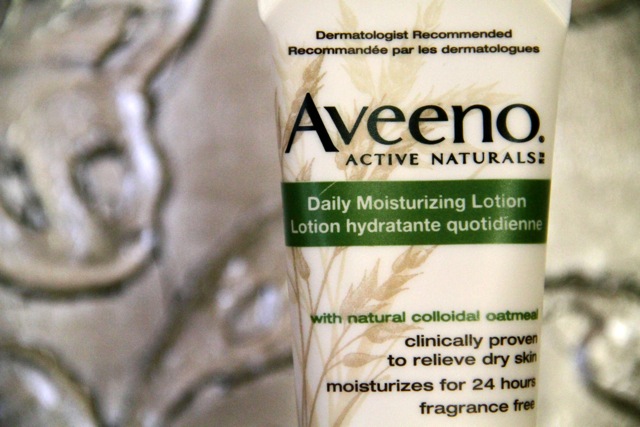 Aveeno Daily Moisturizing Lotion
I'm not a fan of dry skin, especially when it comes to my hands. Now that the weather is starting to get a bit chillier, I've been taking extra steps to keep my fingers nice and smooth by keeping a tube of this cream in my purse. I love it because it's moisturizing without being greasy, so I don't have to wait for my hands to dry off after I use it.
. – . – . – .
. Fitness Favorites .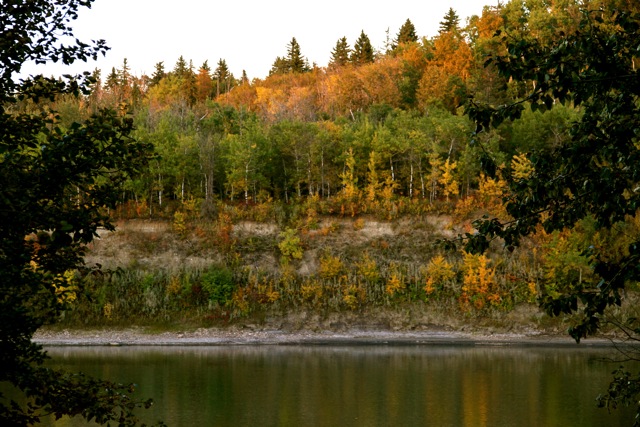 Nature Walks
The weather here has been absolutely gorgeous for this time of the year, and I haven't been able to get my fill of being outside. The colors, the scents, the crisp Fall air… bliss. There's nothing I've been loving more than heading out for a walk after dinner, and I'm going to miss it so much when winter hits and I'm buried under snow.
. – . – . – .
. Book Favorites .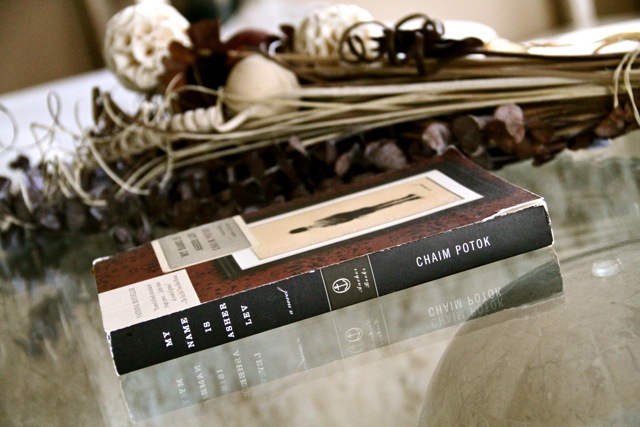 My Name is Asher Lev by Chaim Potok
This is probably one of my favorite books – I first read it in high school, and have reread it several more times since then. It's a story about a young Jewish boy who was born with an incredible artistic gift, a "foolishness" that his devout father sees as a waste of time at best, and blasphemy at worst. As a young boy, Asher tries to suppress his gift in an effort to please his father, but quickly discovers it to be impossible. He begins to feel a compulsive desire to express his gift, which only tears his family apart. As the story progresses, Asher struggles to reconcile the part of him that is devoted to God, and the part of him that is devoted to imagination. Tragic. Powerful. Absolutely beautiful.
. – . – . – .
. Random Favorites .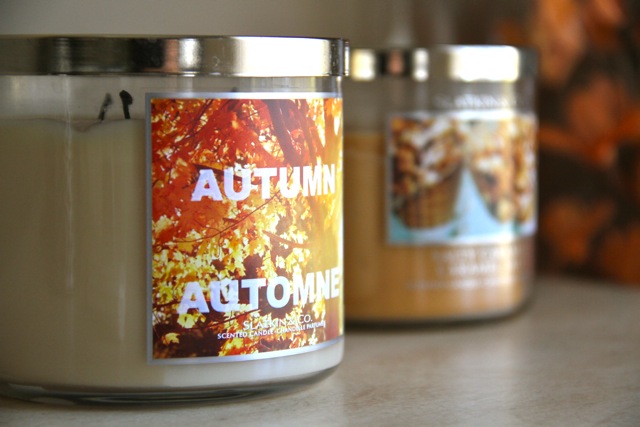 Slatkin & Co. Fall candles from Bath & Body Works
It's kind of sad how eager I was to break these out, but Fall inspired scents have to be one of my all time favorite smells. I have a candle or two lit pretty much anytime I'm home, and I love  the warm and cozy atmosphere that it helps create. My top two scents at the moment are probably Autumn, which smells pretty much exactly like being outside on a crisp Fall day, and Salted Caramel, which I just want to eat…
. – . – . – .
What are some of favorite things from this past month?
Are you a gum chewer? What's your favorite kind?
Anything you recommend that I try out for the upcoming month?