There's a little old lady in my building that walks her dog approximately four times a day. And yes, she really is a little old lady. She's maybe 5 feet tall and probably somewhere in the vicinity of 80 years old. Not the point. The point is that she never misses a beat. Rain. Shine. Snow. Wind. Doesn't matter – she's out there. It's pretty admirable, actually; and it makes me feel like a wimp for refusing to go outside when the wind blows. But again, not the point.
I don't spend a lot of time talking about fitness here on Spoons, and it's not because I don't think exercise is important, but because I really don't have a lot to say on the subject. I wrote a post about my current "routine" waaaaay back when I first returned to blogging after my hiatus, and not much has changed since then. I still haven't committed to any real workouts and I'm assuming that telling you guys that "I went for a nice 45 minute walk today" would start sounding redundant after a little while. Yep, I'm still keeping it to a walk a day, and sometimes I don't even get one of those in. It really depends on how busy life gets.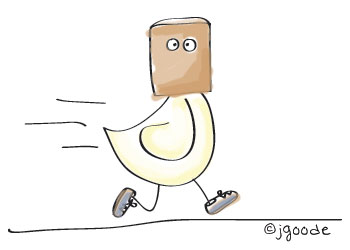 Those busy days where you end up running around like a headless chicken. I didn't want to traumatize you guys by showing you an actual headless chicken, so hopefully this gets the point across.
So it's been well over a year and a half since I gave up on formal workouts. Before that, I was working out 5 or 6 days a week for about an hour a day, alternating between lifting and cardio. I go into a little bit of detail about why I cut back on exercise here, but basically I just started feeling really run down all the time and I experienced what I believe were the symptoms of overtraining on a pretty regular basis. I'm still not entirely sure why, since I didn't feel like I was overdoing it at the gym and I did my best to make sure I was eating enough, but maybe my body just didn't have enough time to heal after the whole eating disorder fiasco – after all, five years of starvation is a lot of damage done.
But I digress. I have no idea why my workouts were having such a negative effect on me, but I do know that I experienced a world of good when I gave them up. It sounds horrible, doesn't it? Praising the benefits of not exercising in a world that's trying to get people off the couch? But I don't really think that motivation to exercise is an issue in the blog world; exercise addiction seems to be a much bigger problem.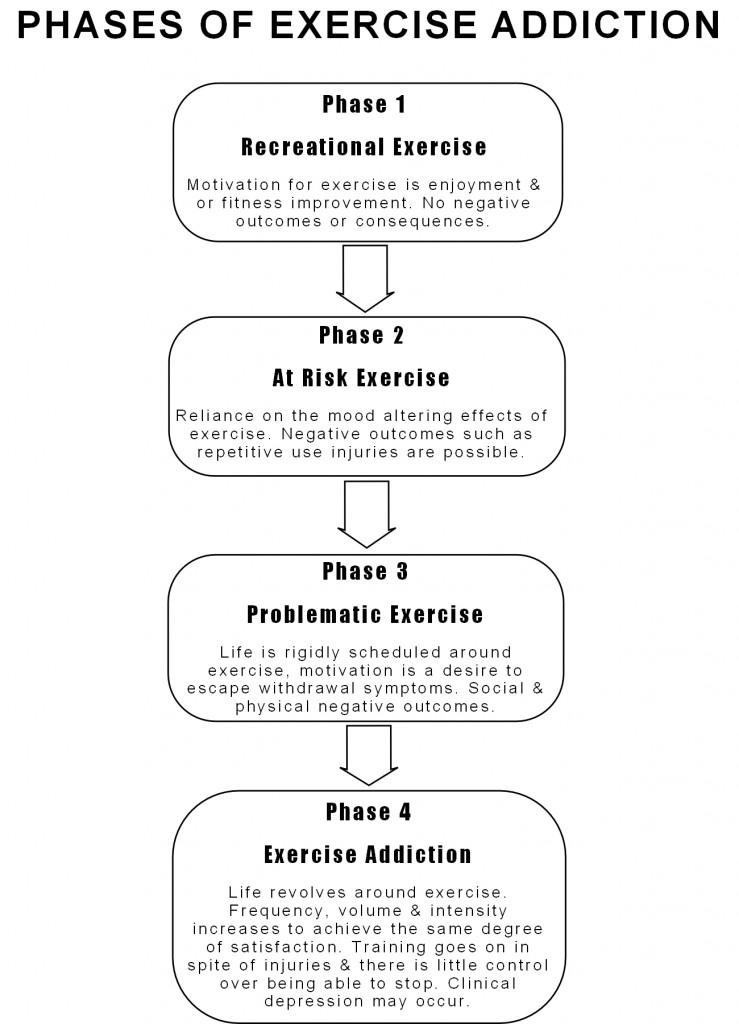 [source]
I get quite a few e-mails from girls struggling with exercise addiction – girls who want to cut back on their workouts, but continue to slave away at the gym because they're afraid of what might happen if they don't. I get it – I was the same way. Words like unhealthy, lazy, and fat plagued me constantly in those early stages; but after a year and a half, I feel like I can confidently tell you guys what does happen when you stop exercising…
Nothing. 
Or at least, nothing bad. I did go through a lot of changes, but none of them were what I was expecting.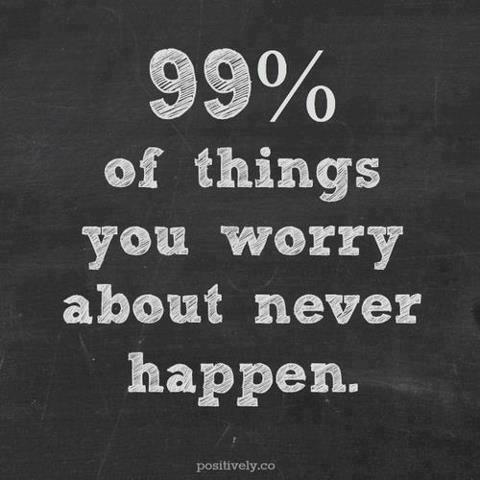 Physical Changes
Weight. A fear of weight gain seems to be what holds most people back from cutting back on exercise – at least that was definitely the case for me. But as counterintuitive as it may seem, I actually ended up losing weight and leaning out, despite not making any huge changes to my diet. Before I stopped, I was working out regularly and eating clean, but in spite of my best efforts, I was slowly putting on weight that was not muscle. This is all speculation, but I think what wound up happening was that the physical stress from exercise just ended up being too much for my body, exhausting my adrenal system, screwing with my hormones, and causing my my body to hold on to fat. Not good. After I stopped, that extra weight dropped off, and I've been easily maintaining ever since.
Sleep. Big improvements here. I have a way easier time falling asleep and actually staying asleep. Before, it would take me forever to drift off to sleep, and I'd constantly be waking up during the night. And if you think my current 5:30-6 mornings are bad, they're nothing compared to my 4-4:30 mornings from before. Oi.
Energy. Obviously, more sleep means I have a lot more energy, but in addition to that, I don't feel nearly so fatigued all the time. Back in the day, I was constantly dealing with limbs that felt like they were made of lead, and always fighting the "I-don't-want-to-get-up-from-the-couch" feeling. I would get my workout in and then just want to be lazy for the rest of the day.
Digestion. As with sleep, huge improvements here. Less bloating, less cramping, less stomach problems in general. It may have been the increased amounts of protein that I was trying to eat, but my stomach seemed to be in a constant state of unrest back in the day. It still acts up occasionally, but usually only when I eat something that doesn't agree with me or I get overly stressed out.
Mental Changes
Less stress. This might just be the best change I experienced. I know people use exercise as a way to deal with stress, but for me it became a huge source of stress. Back in the day, my life revolved around exercise and I would basically plan my entire day around when I could get to the gym. All of my meals and snacks had to be perfectly timed and planned (pre workout/post workout macros), I would turn down opportunities that clashed with my planned gym time, and I would freak out if something spontaneously came up and prevented me from going to the gym. Stress, stress, stress. The constant planning and rigidity got to be way too much. Now? No plan, no stress. Sometimes I walk in the morning, sometimes at lunch, sometimes in the evening – sometimes I don't get a walk in at all. If the opportunity presents itself, I take it. If not, I don't worry.
Less obsession. I'm not quite sure how this one came about, or if it's even directly related, but I became a lot more relaxed after giving up formal workouts. There's no longer that mentality that I have to get a certain amount of exercise in or that I have to eat 100% clean. Lazy days don't bother me and neither does enjoying the occasional slice of cake or serving of McDonald's fries. Even without my constant planning and stressing, my body seems to be managing just fine. Better, in fact.
. – . – . – .
These changes definitely didn't happen overnight. I was one big ball of anxiety when I first gave up exercising, but as the benefits became more and more apparent over time, my anxieties slowly eased up.
I should probably end this with a disclaimer that I don't think exercise is a bad thing at all. In fact, I think being physically active is an essential part of a healthy lifestyle… but what that means is different for everyone. Going to the gym and following a structured workout plan isn't the only way to be healthy. It may work for some, but it's not the only way to go about it. I recently came across a pretty interesting article that claims that normal, every day lifestyle activity is as healthy as going to the gym. I believe it. I don't exercise but I do my best to stay active, and I can honestly say that feel and look the best that I ever have.
No questions today. I would just love to hear your thoughts.