Friendly faces! How the heck are you?! 😃
I feel like it's been forever since we last chatted, but a Christmas break was much needed and much appreciated. Did you have a good holiday? Did you eat plenty of delicious food? Did you hang with your favourite people? Did you lose.your.mind when you realized that there are only 4 days left in 2016?!
Me too!
I mean, I'm not gonna go ahead and say "Where did the time go?!" and "How is it already 2017?!" because 2016 felt properly long, but I'm not ready for the new year. My home isn't scrubbed spotless. My resolutions aren't made. My black eyed peas aren't cooked.
Just kidding. I'm pretty sure that I've never had black eyed peas. But… actually… forget all that. I'm ready. Bring it on, 2017.
But first! As per tradition (what's up, 2014 & 2015?!), we've got to take a look back at the recipes of 2016. Got to. These were the most popular recipes on Spoons over the past year according to YOU GUYS, and I just wanted to take the time to THANK YOU for all of the love and support you've shown me over the past year. Your comments, your Tweets, your e-mails, your IG pictures — they mean a tonne to me. Virtual hug to all your friendly faces, and here's to a delicious year ahead!

1. Banana Oat Greek Yogurt Muffins
Number 1 for the third year in a row! And for good reason, too. These muffins are super easy to make, super easy to eat, and super easy to incorporate into a healthy diet. And with over 1.3 million pins and tonnes of positive reviews from everyone who's made them, I kind of love knowing that these have become a healthy staple in so many homes.
"OH MY. I ate four muffins the first day that I made these – I could not believe how AMAZING they were. I omitted the sugar as I had a hunch they'd be sweet enough for me without and I was right. I also added 1/8 t. salt and 1/2 t. vanilla. They had a wonderful texture and they were just sweet enough with the very ripe bananas and chocolate chips. I'm so happy I've found you! Thank you!" – Candice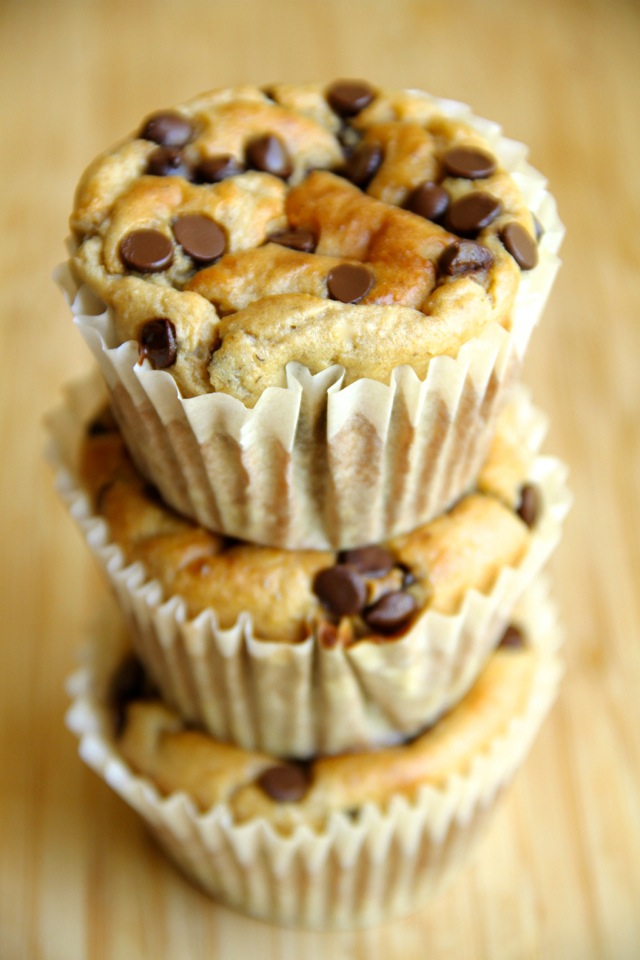 . – . – . – .
Everyone needs a good banana bread recipe in their arsenal, and this one is perfect if you're looking for one that's easy and healthy. It's made without butter or oil and minimal amounts of refined, but super tender thanks to the Greek yogurt. A deliciously healthy twist on a classic favourite! And a great way to use up ripe bananas.
"This banana bread is SO GOOD. Thanks for making a recipe that's simple AND healthy. I love baking healthy goods but it can be hard to find a recipe that doesn't call for obscure flours, sugars/sugar substitutes etc. I did 3/4c whole wheat flour and 3/4 c all purpose. I didn't add the extra brown sugar but did add some dark chocolate chips! This bread was even better the 2nd day– it possibly would be great on the 3rd too but it didn't last that long!" – Becca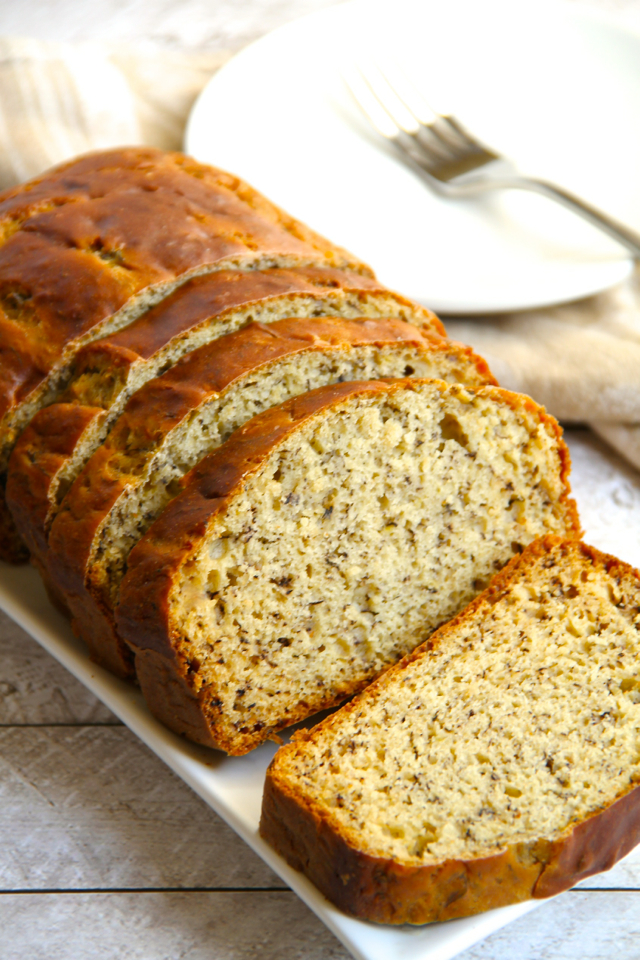 . – . – . – .
3. Blueberry Oat Greek Yogurt Muffins
Rounding out the top 3 we haveeee… another recipe using Greek yogurt! Which I'm guessing means I should focus on yogurt-based breads & muffins in 2017. I hear ya. But like its predecessors, these blueberry muffins are made without butter or oil and minimal amounts of sugar, making them perfect for healthy breakfasts or snacks.
"Just made these with my 6 year old. Surprisingly, my kids both enjoyed them. The reason I say surprisingly is because sadly they both have a sweet tooth when it comes to baked goods, thanks to my dear husband. And these muffins aren't icky sweet like many of the muffin recipes out there. They had just a slight hint of sweetness, tasted more like a bread. Let's just say my one kiddo ate three, my other one ate two, and my dear husband ate three. They were good and healthy. My 6 year old commented, "We should make these again!" – Liza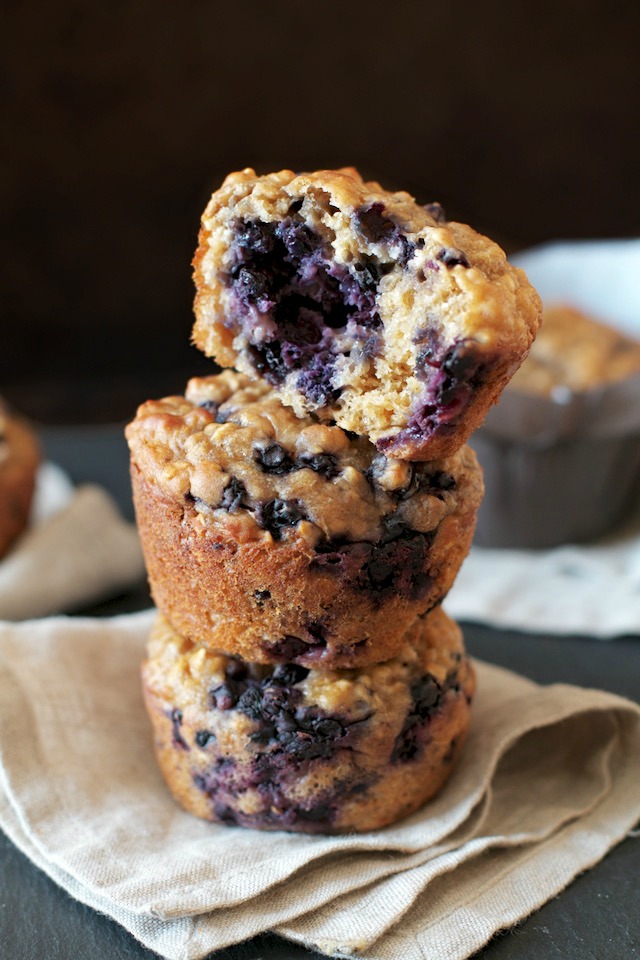 . – . – . – .
4. Flourless Chocolate Zucchini Muffins
Flourless. Grain-free. Tender. Chocolatey. These guys make a perfect vehicle for those looking to sneak some extra veggies into their picky eaters' diet. The zucchini keeps them nice and moist, while almond butter makes them extra fudgy. You'd never know you were eating something made with such healthy ingredients.
"Oh. My. Gosh. These are perfection! You can't taste the banana AT ALL! (Neither the zucchini!) I subbed chia seeds for flaxseeds, and a 70% dark chocolate bar, broken up into morsels versus chocolate chips. Seriously guys, so worth trying! I can highly recommend this recipe and know I'll be having it again soon!!!! (And I ate 3 within the first 15 minutes after coming out of the oven. So worth it!)" – Maxi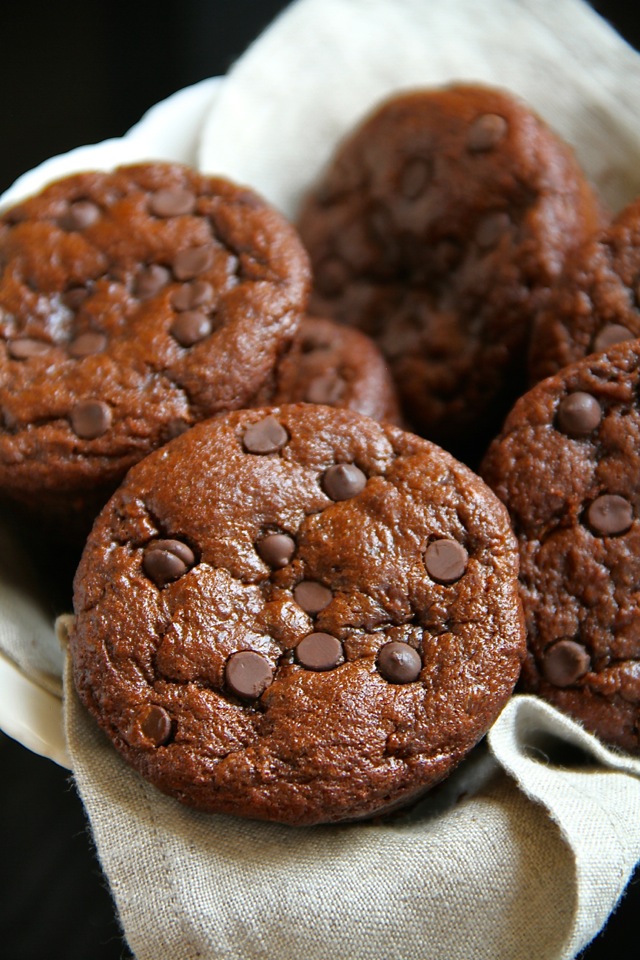 . – . – . – .
5. Hot Chocolate Breakfast Smoothie
Comforting, creamy, and crazy chocolatey! It's basically a warm bowl of oatmeal in smoothie form and perfect for anyone who's looking for a slightly-more-decadent-but-still-healthy breakfast. Oh, and I totally recommend trying the chocolate chip option at least once.
"I made this today and really enjoyed it! I thought this would be great as a Mexican hot chocolate (with cinnamon and little cayenne) – was not disappointed. Thanks for the recipe!" – Laura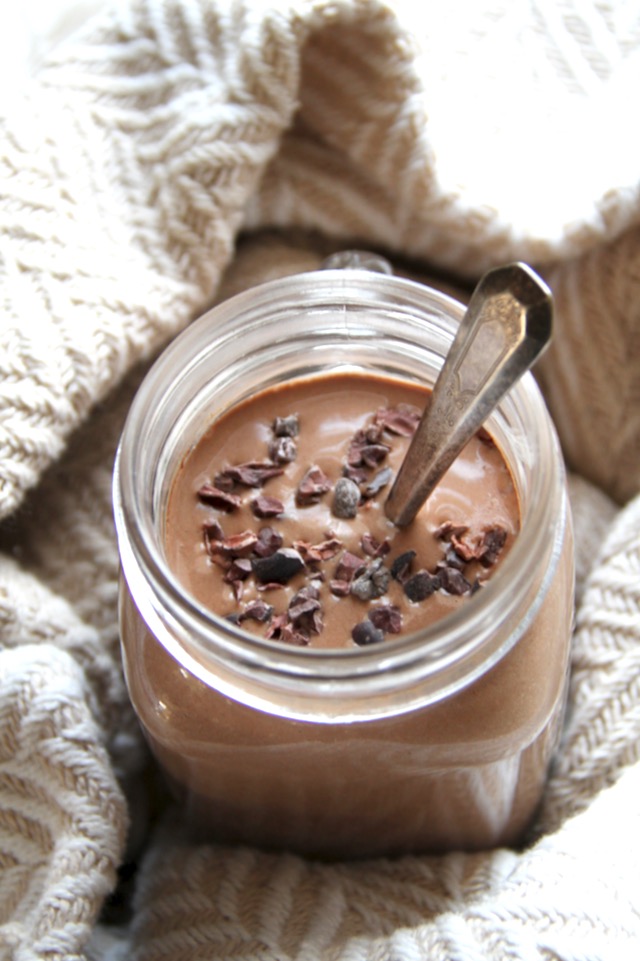 . – . – . – .
6. Flourless Double Chocolate Brownies
You wanna know the best part about these flourless brownies? Besides the fact that they're ridiculously fudgy and equipped with crackly tops? They're made without beans. Or avocado. Or dates. Or any of the other slightly odder ingredients that you sometimes find in healthier brownies. They've gotten rave reviews from everyone who's made them, and make a perfect dessert for parties and get-togethers.
"These are the BEST brownies I have ever eaten! My picky teenage kids loved them as well. This recipe is a win-win for anyone trying to eat healthier and still enjoy something delicious. Thank you for sharing your recipe I will definitely be making them again." – Christine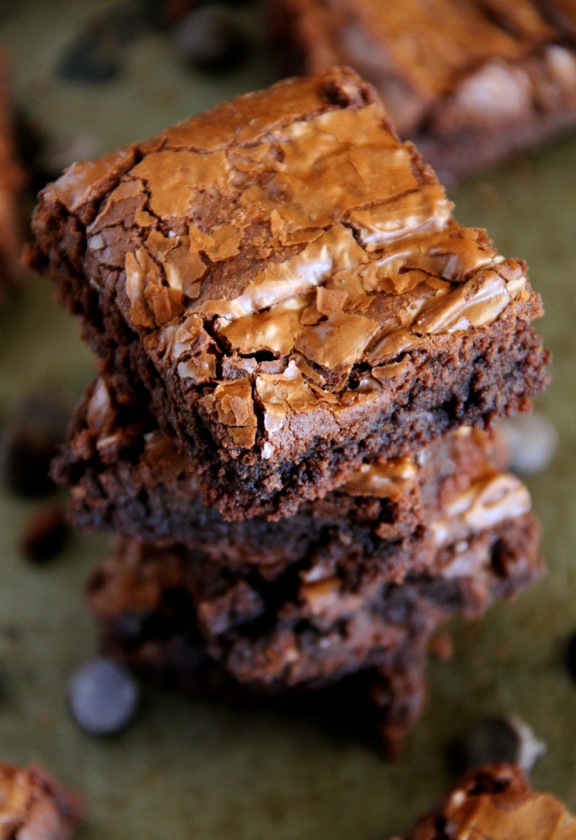 . – . – . – .
7. Flourless Banana Bread Muffins
I know you regularly find yourself with a few overripe bananas on hand, and this is the perfect solution to that problem. All you have to do is toss a handful of healthy ingredients into a blender, let them chill in the oven for a bit, and you've got yourself a batch of delicious gluten-free banana-y muffins in less than 30 mins!
"I love these! My boyfriend and I tried all the different kinds, and we can't get enough! They're a staple in our apartment now, we make them every week for healthy snacks to satisfy our sweet tooth. Thank you for the amazing recipe!" – Maya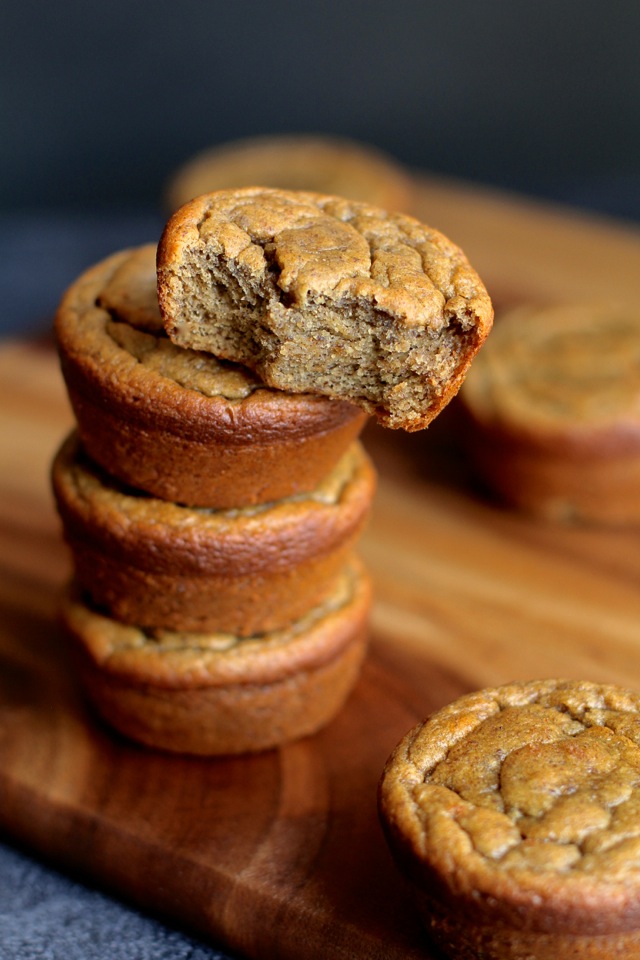 . – . – . – .
8. Chocolate Overnight Oatmeal Smoothie
If you've ever dreamed of eating melted chocolate ice cream for breakfast, then this is the recipe for you. It's ridiculously cool, creamy, silky, and smooth, with ingredients like oats, almond butter, cocoa, and maple syrup that make it absolutely perfect for breakfast. Chocolate lovers rejoice!
"I made this overnight smoothie for breakfast and it was delicious, thank you for another great recipe! I was a little worried it wouldn't fill me up, I tend towards oatmeal / baked oatmeal for breakfast as even smoothies with oats thrown in don't fill me up for long. But I was pleasantly surprised with how long I stayed satisfied today, it must be the overnight prep work!  It was deliciously creamy" – Rhian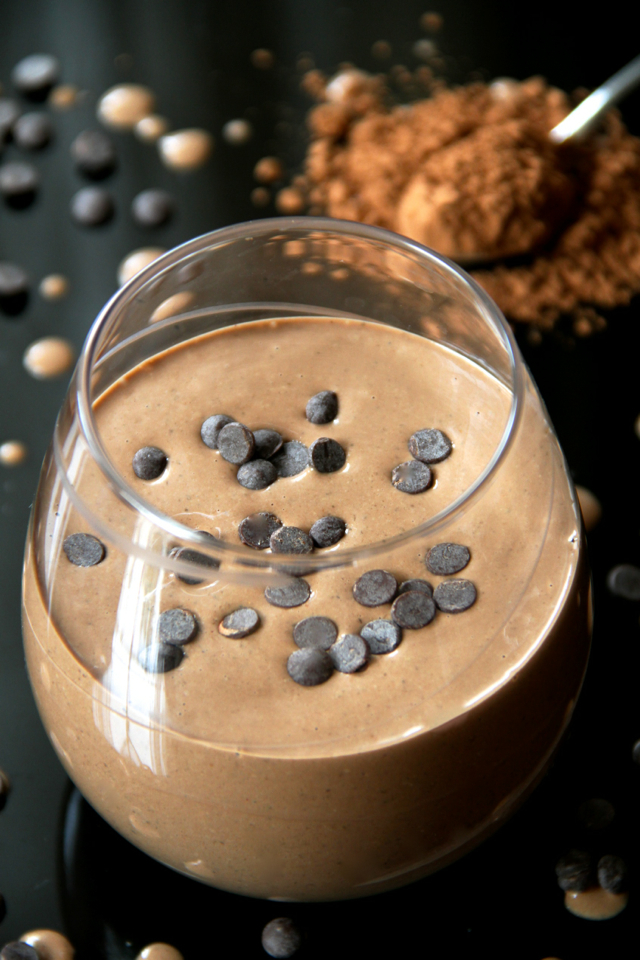 . – . – . – .
9. Apple Oat Greek Yogurt Muffins
Have you ever tried dipping apples in yogurt? 'Cause it's a pretty killer combo and it really shines in these tender muffins! While these ones do have flour, they're made without oil or butter and still low in refined sugar. Oh, and they're pretty awesome with a smear of almond butter. Just sayin'.
"DELICIOUS!!! I made these muffins, and they were so moist and fulfilling! I detest baking that you know is healthy and isn't worth it to eat. But these muffins didn't cheat me! Will keep this recipe in my list of favourites!" – Sarah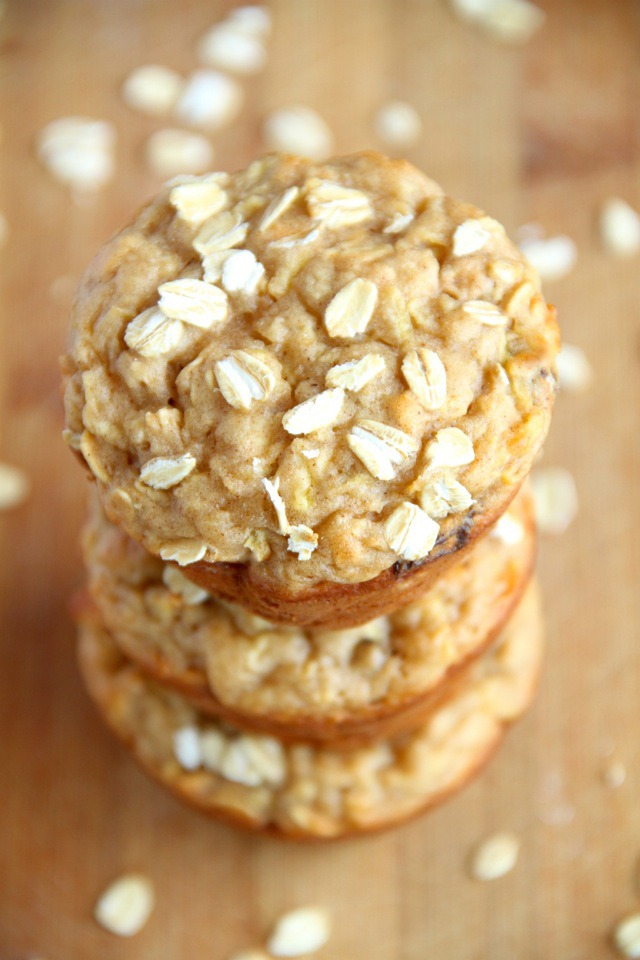 . – . – . – .
10. Soft & Chewy Protein Granola Bars
I know it's not right to play favourites, but THESE may very well be my favourite recipe here on Spoons. I've made them countless times, and almost always have a batch on hand for when I need a quick and nutritious snack. They're soft, chewy, dense, chocolatey, filling… all things wonderful! And to make things even better, they're so much cheaper than buying store-bought bars, and you don't have to worry about any shifty ingredients.
"Thank you for a perfect recipe! I followed the recipe exactly and the bars are perfect! I love chewy bars and cookies. I take these to work and they are my snack between breakfast and lunch. My 7 and 5 years old sons love them, too! They have no idea they are eating something that's good for them. It's so nice to find a recipe that actually works. Keep them coming, please!" – Eva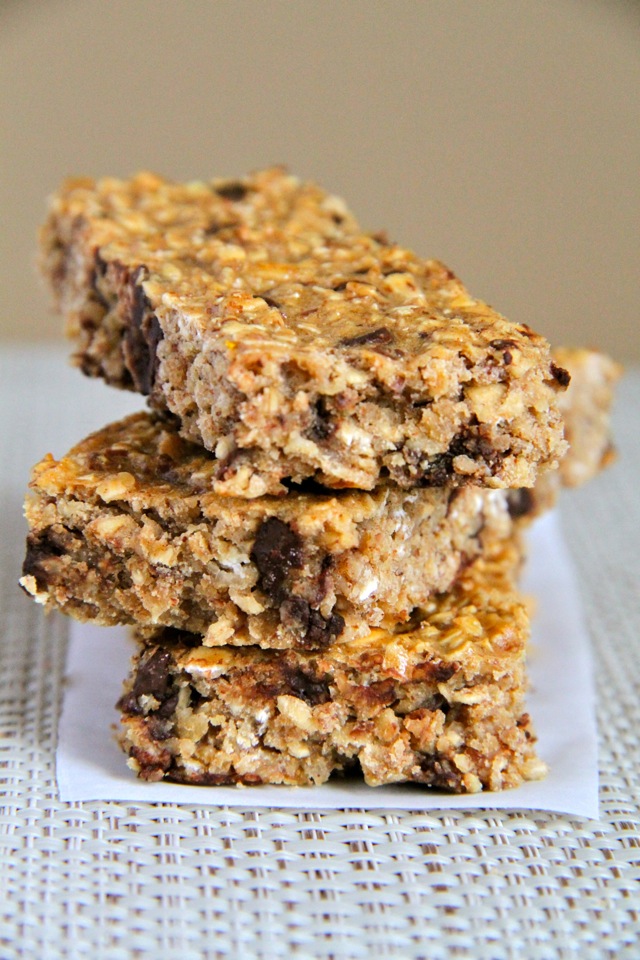 Do you have any plans for New Year's Eve?
Are there any specific kinds of recipes you want to see in 2017? 
More places to find me!
E-mail — [email protected]
Twitter — runwithspoons
Facebook — runningwithspoons
Pinterest — runwithspoons
Instagram — runwithspoons
Bloglovin — runningwithspoons
Snapchat — runningspoons