Happy #thinkingoutloud Thursday! No idea what I'm going on about? Click here!

We're finishing up the second part of the 25 days of Christmas challenge this week, gang! Hope you enjoy!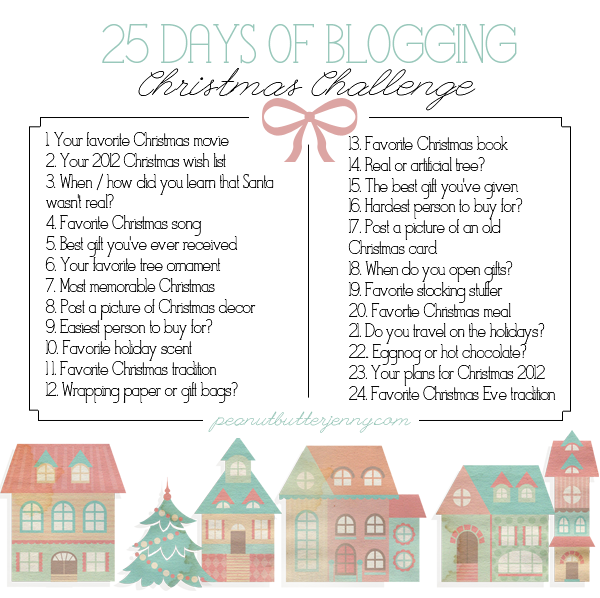 13. Favorite Christmas book. The Velveteen Rabbit. I got a copy for Christmas when I was really young, and it remains one of my favorite children's stories to this day.
14. Real or artificial tree? Like which one do I prefer, or which one do I actually have? Because I 100% prefer real trees, but my building doesn't allow them so it's artificial or bust. And no, pine-scented candles don't cut it… but we make it work.
15. The best gift you've given. So I like to think that all of the gifts I give qualify for this. But, in reality, I just can't think of anything 😂
16. Hardest person to buy for? This title would normally go to my dad, but I feel like everyone is impossible to buy for these days. It's just hard to get something for someone when they buy everything they want whenever they want it. And I'm totally guilty of this as well. BUT! In my defense, I try to stop buying things for myself around the beginning of November so that I at least have a few things to put on the Christmas list.
17. Post a picture of an old Christmas card. Can do!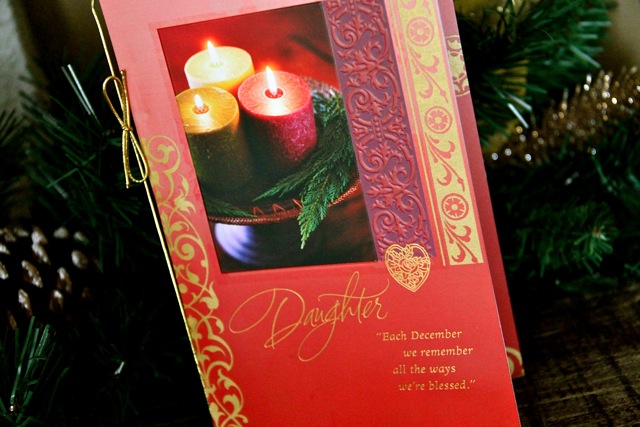 18. When do you open gifts?  We've always done it after dinner on Christmas Eve… which was torture when I was younger since I was stuck at the table when all I wanted to do was open presents. We also do stockings from "Santa" on Christmas morning.
19. Favorite stocking stuffer. Christmas socks! I've been getting a pair of those suckers in my stocking every year for as long as I can remember, so it wouldn't feel like Christmas morning without them. Also, iTunes gift cards.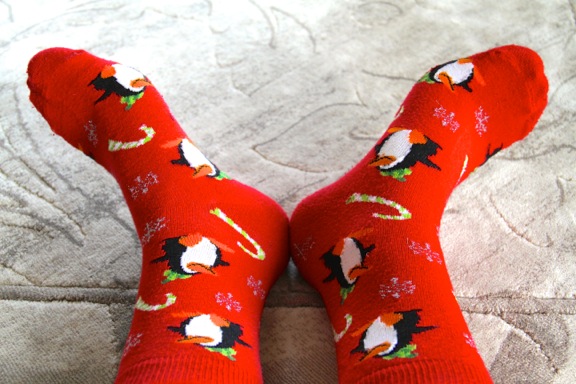 20. Favourite Christmas meal. Would it be incredibly cliche of me to say dessert? Because… dessert. As much as I love our Christmas Eve traditions, the actual dinner itself has never been one of my favorites. First of all, it's meatless and full of fish, which is problematic for those of us who aren't big fans. Pickled herring, fried fish, cream-baked fish, fish in oil… I get queasy just thinking about it. So yeah… dessert.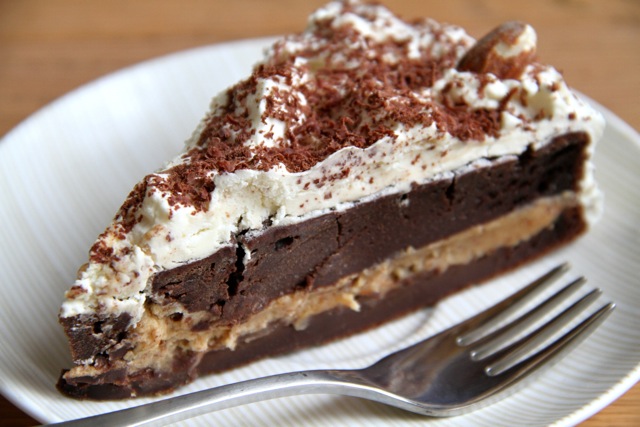 21. Do you travel on the holidays?  Myself. Kidding. Kind of. I try not to make a habit out of buying things for myself when I'm out Christmas shopping for others, buuuuuut it usually ends up happening anyways. I have a super hard time trying to figure out the perfect gift for other people, though, so I wouldn't really say that I find anyone easy to buy for.
22. Egg nog or hot chocolate? HOT CHOCOLATE! I don't mean to yell, but egg nog gets a big NAY from me… possibly because of the whole raw egg. Besides! I'm kind of a sucker for chocolate.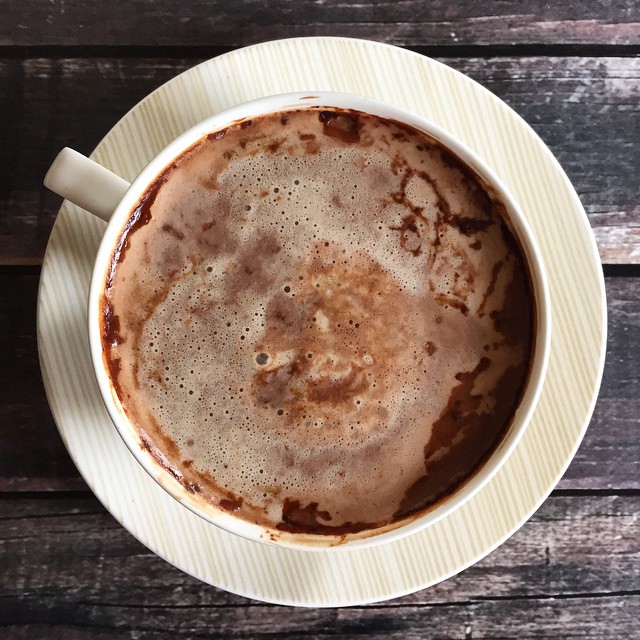 23. Your plans for Christmas 2016. To eat my weight in chocolate and cookies 😀 Kidding… kind of. I'll be heading over to the fam's place to celebrate Wigilia. We start with dinner and go on to open presents when everyone is done eating. Then we relax, sing carols, watch movies, play games, and pick away at food for the rest of the night until it's time for midnight mass. Christmas Day is usually pretty low key, with some kind of brunch in the morning and dinner in the evening.
24. Favourite Christmas Eve tradition. Midnight mass. We've been going every year since I can remember, and that's the time when the Christmas spirit hits me the hardest. I would fall asleep at church all the time when I was little, but as long as I have a late night cup of coffee or tonnes of dessert in me, I manage to make it through with my consciousness in tact.


Let's chat!
No questions! Just tell me whatever randomness comes to mind!
More places to find me!
E-mail — [email protected]
Twitter — runwithspoons
Facebook — runningwithspoons
Pinterest — runwithspoons
Instagram — runwithspoons
Bloglovin — runningwithspoons
Snapchat — runningspoons