Aka: Easy and Delicious Recipes That You Should Totally Make For A Healthy New Year…
… which is a mere two days away. TWO! That means that in less than 48 hours we'll be partying like it's 1999??Only it'll be 2016, because 1999 was a whopping 17-ish years ago. And dang does that make me feel old, especially since I'll be celebrating my 31st birthday in a mere 6 days. Eep.
So before I send myself spiralling into some sort of midlife crisis, what do you say we switch gears and take a customary look back at 2015 instead? Or at least 2015 as it related to blogging, since I couldn't imagine trying to recap a good 365 days in a single blog post.
And because I have to keep up with the annual tradition [that I only started last year], we're going to kick things off by looking at the Top 10 Recipes on Spoons in 2015… as chosen by YOU!

10. Banana Oat Baked French Toast
Not quite French toast; not quite baked oatmeal — this recipe is the best of both worlds! It's soft, fluffy, doughy, and hearty, with a slightly crisp top that gives way to a ridiculously tender centre (aka: textural perfection). And as an added bonus, it's made with bananas instead of eggs, making it perfect for vegans or those with egg allergies. A simple bread swap makes it gluten-free as well. All in all, a delicious, satisfying, and comforting breakfast.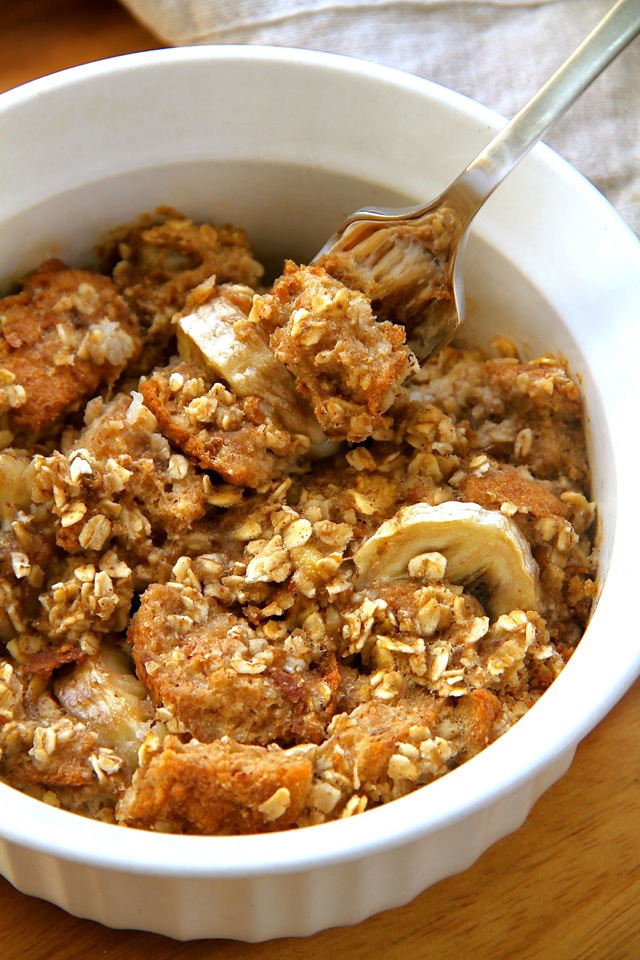 . – . – . – .
9. Chocolate Overnight Oatmeal Smoothie
I'm in love with the fact that this smoothie made the list because it's literally like drinking melted chocolate ice cream. Only healthier. It's ridiculously cool, creamy, silky, and smooth, with ingredients like oats, almond butter, cocoa, and maple syrup that make it absolutely perfect for breakfast. Chocolate lovers rejoice! [vegan and gluten-free]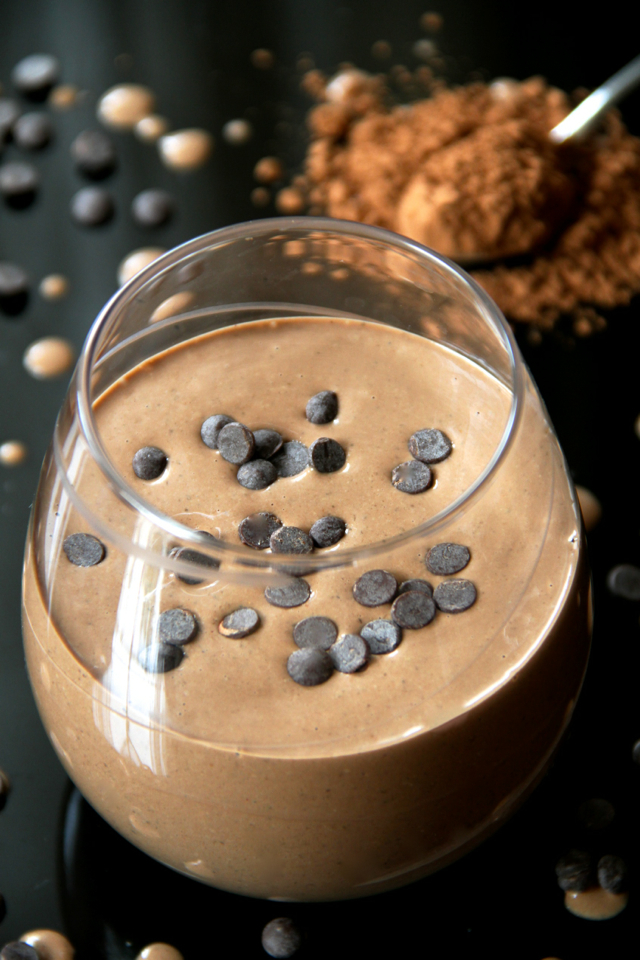 . – . – . – .
8. Banana Oat Greek Yogurt Pancakes
If you love pancakes but aren't necessarily the biggest fan of the process of making them, then this recipe is perfect for you. The ingredients list is short and simple; the batter doesn't have to be babied; flipping is a breeze; and you can whip them up in your blender in no time. And to make things even better, the entire recipe comes out just short of 300 calories with an impressive 20g of protein! [gluten-free]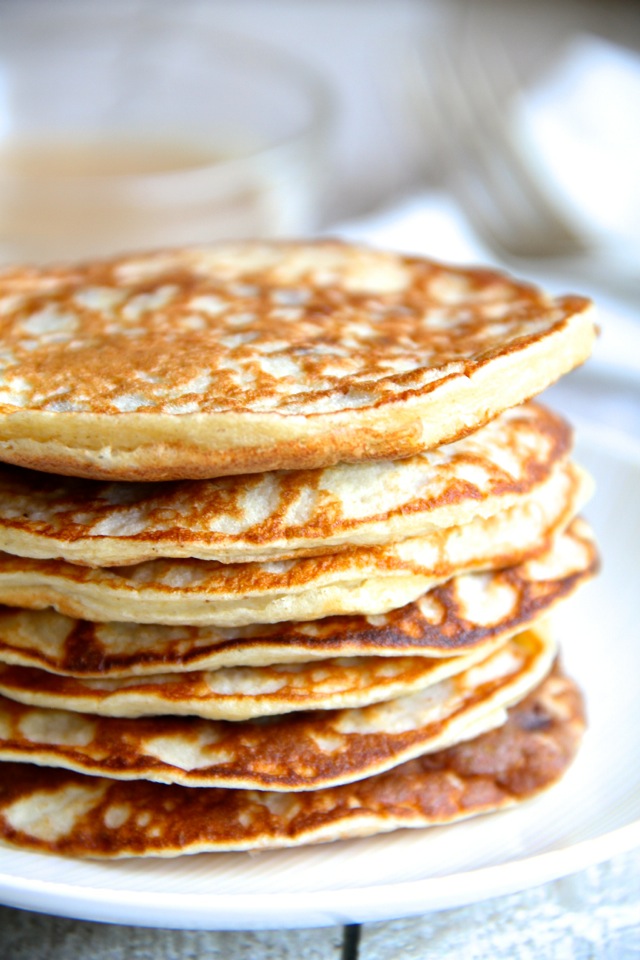 . – . – . – .
7. Flourless Pumpkin Pie Muffins
With a texture that's a cross between a pumpkin pie and muffin, you'd never guess that there's no flour, no oil, and no refined sugar in these soft and tender muffins since they're just as sweet and doughy as traditional ones. You can whip them up in a blender in under 5 minutes flat, and enjoy them as a healthy treat at any time of the day. Definitely a fall favourite. [gluten-free]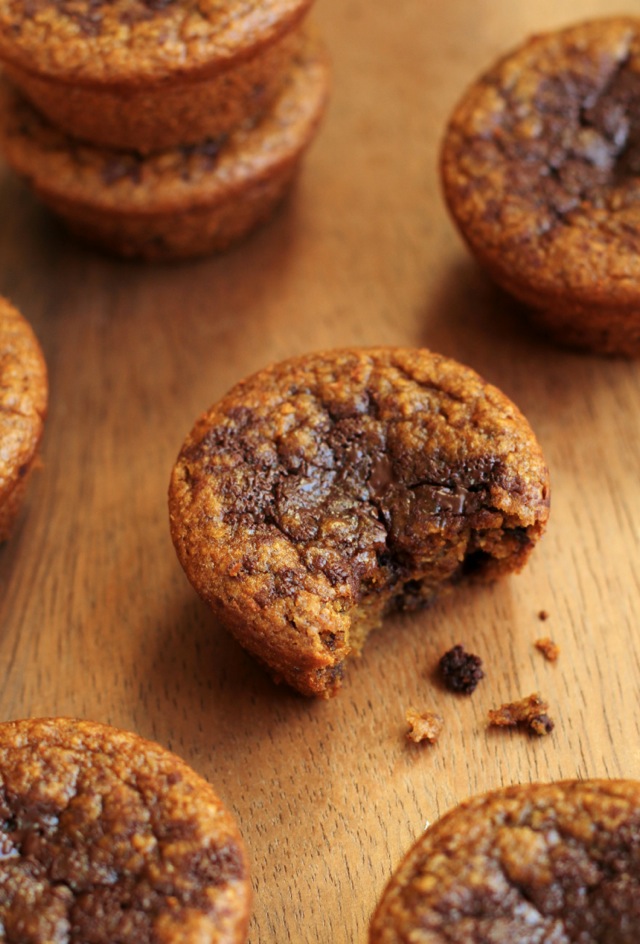 . – . – . – .
6. Flourless Chocolate Zucchini Muffins
Not only are these muffins flourless, but they're completely grain-free! And — you know the drill — so soft and tender that you'd never be able to tell 😉 These are especially gorgeous because the zucchini adds a little bit of bulk and moisture without affecting the taste. An awesome option for chocolate lovers that want to sneak in some extra veggies. [gluten-free]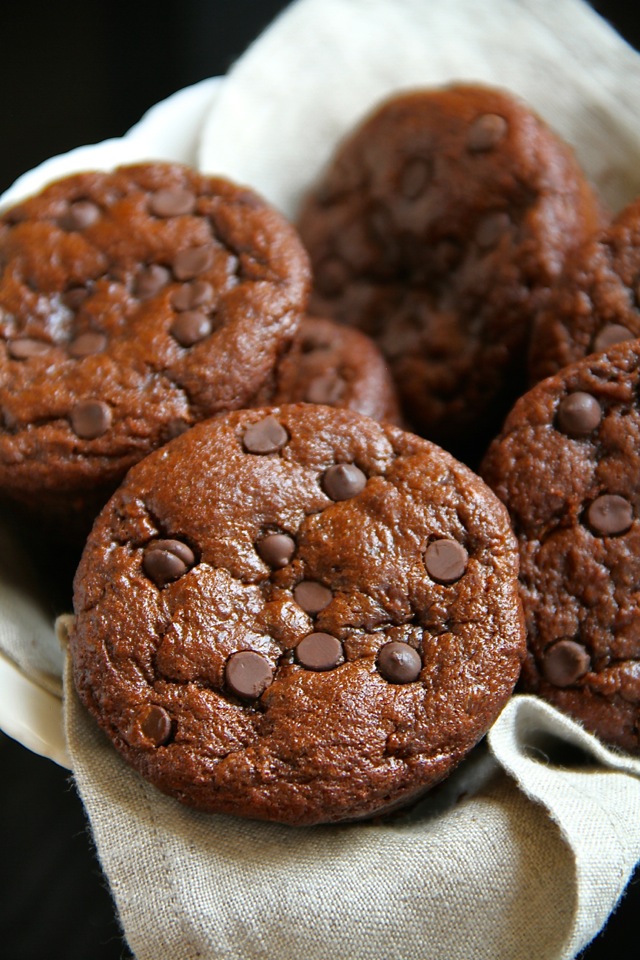 . – . – . – .
5. Flourless Double Chocolate Brownies
You wanna know the best part about these flourless brownies? Besides the fact that they're ridiculously fudgy and delicious? They're made without beans. Or avocado. Or dates. Or any of the other slightly odder ingredients that you sometimes find in healthier brownies. They've gotten rave reviews from everyone who's made them, and no one can tell they're made without flour! Plus… that crackly top! [gluten-free]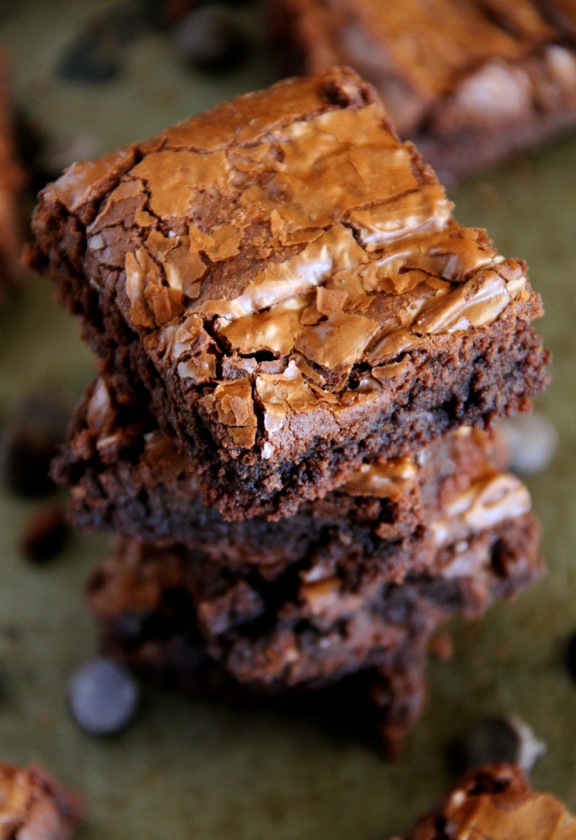 . – . – . – .
Everyone loves banana bread! And I was stoked to see this healthier version in the Top 10. It's made without butter or oil and minimal amounts of refined sugar (1/4 cup for the whole loaf!!), but so soft, tender, and flavourful that you'd never be able to tell. An awesome healthier twist on a classic favourite and a great way to use up those ripe bananas.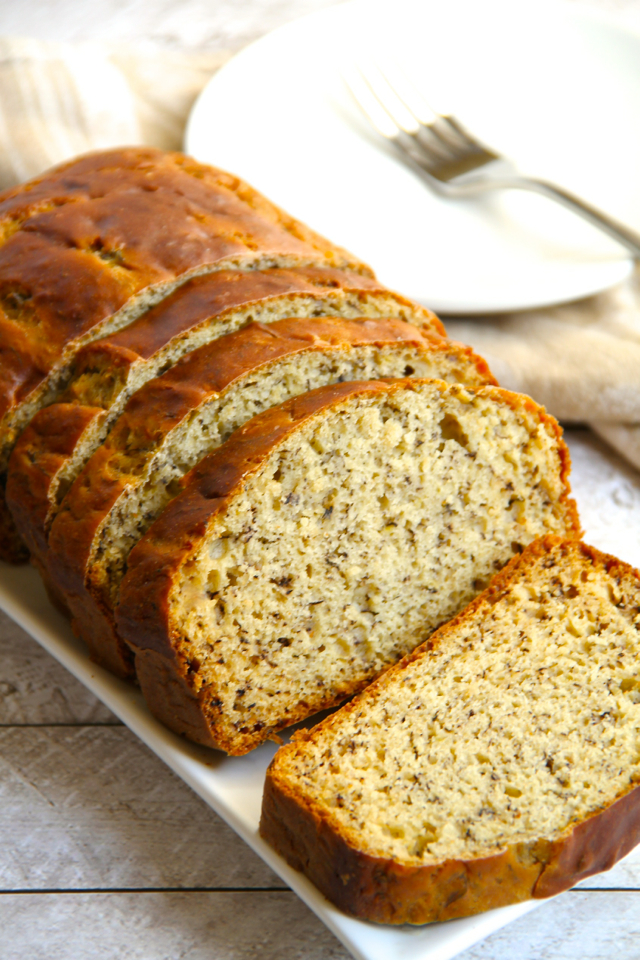 . – . – . – .
3. Soft and Chewy Protein Granola Bars
Can I tell you a secret? These may very well be my favourite recipe here on Spoons. I've made them countless times, and almost always have a batch on hand for when I need a quick and nutritious snack. They're soft, chewy, dense, chocolatey, filling… all things wonderful! And to make things even better, they're so much cheaper than buying store-bought bars, and you don't have to worry about any shifty ingredients. [vegan and gluten-free]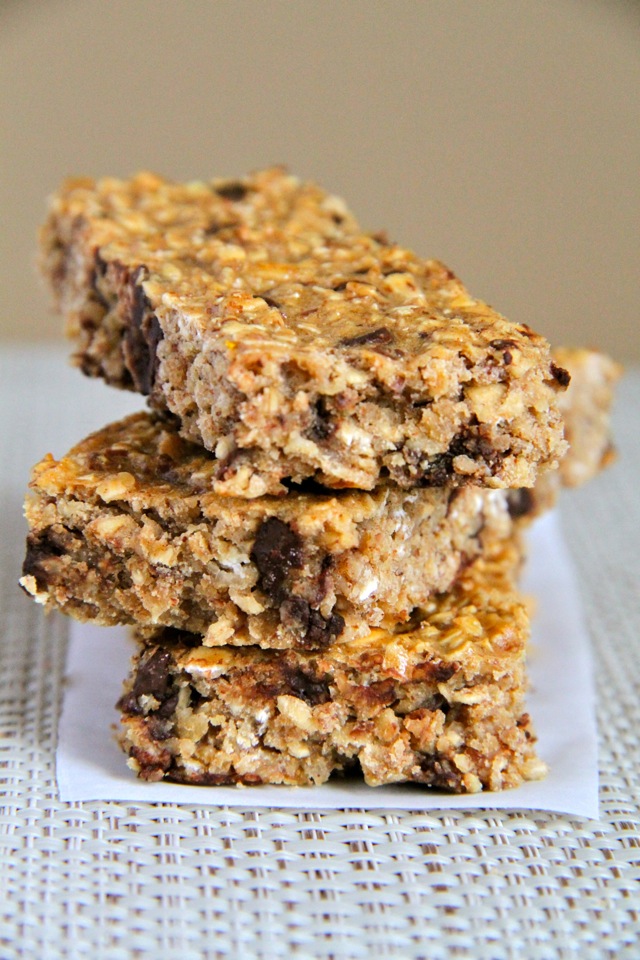 . – . – . – .
2. Flourless Banana Bread Muffins
See that texture? Swoooooon. Like all my other flourless muffins, this banana bread version is super soft, super flavourful, and super easy to make. All you have to do is toss all the ingredients into a blender, pop them in the oven, and you've got yourself delicious gluten-free banana-y muffins in less than 30 mins! Definitely a favourite.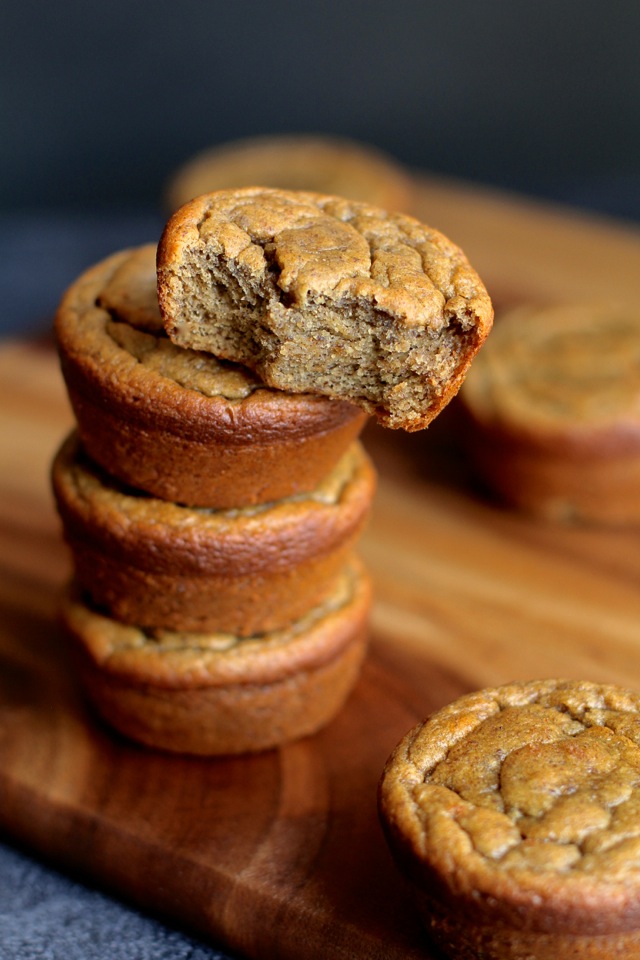 . – . – . – .
1. Banana Oat Greek Yogurt Muffins
Number 1 for the second year in a row! And for good reason, too. These muffins are, without a doubt, the most popular recipe on Spoons. With almost a million pins and tonnes of great reviews from everyone who's made them, I love seeing that these have become a staple in so many homes because they make a really healthy and delicious breakfast or snack.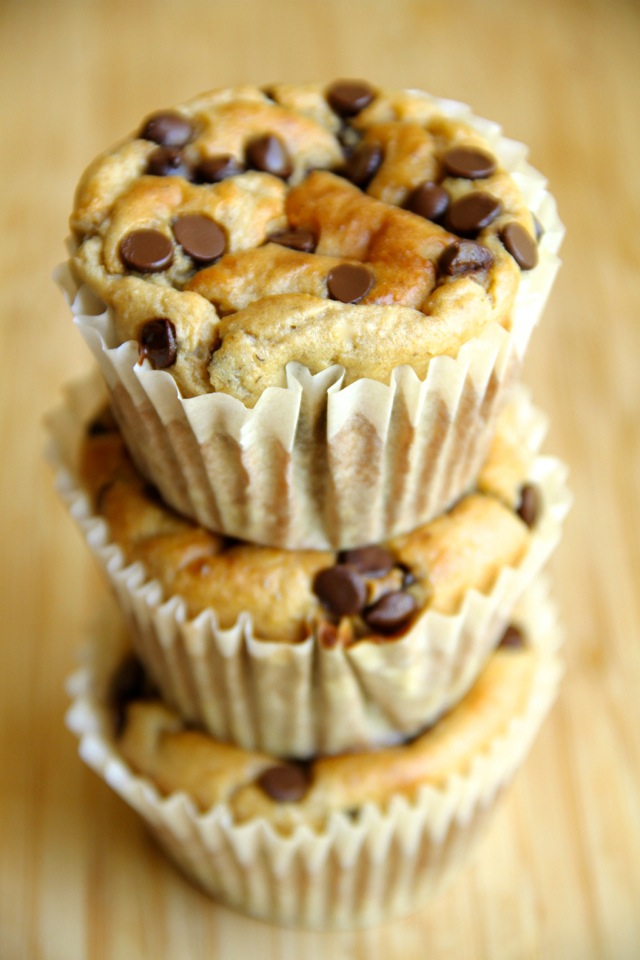 . – . – . – .
You guys have some great taste ? And by the look of things, I should probably post nothing but muffins and breakfasts next year. Kidding. Kind of. It's no secret that those are my favourite recipes to make, but there'll still be plenty to enjoy besides those, with the main focus being on quick and easy recipes made with wholesome everyday ingredients. I really love helping people get healthier (and happier!) by providing them with healthy and delicious snack and dessert ideas, so that's what I'll be sticking to in the coming year.
And while I wanted to spend a little bit more time talking about my plans for 2016, I might have to save those for Thursday's Thinking Out Loud post since this one is getting a little epic in length. So I'm going to end things here by saying thank you guys so much for all of the love and support you've shown me over the past year. Your comments, your Tweets, your e-mails, your IG pictures — they mean a tonne to me. Virtual hug to all your friendly faces, and here's to a delicious year ahead ?

What are you doing for New Year's Eve?
Are there any specific kinds of recipes you want to see in 2015?
More places to find me!
E-mail — [email protected]
Twitter — runwithspoons
Facebook — runningwithspoons
Pinterest — runwithspoons
Instagram — runwithspoons
Bloglovin — runningwithspoons
Snapchat — runningspoons