Happy #thinkingoutloud Thursday! No idea what I'm going on about? Click here!

1. Happy, happy New Year's Eve!! ? Who's got big plans for ringing in 2016 tonight? I haven't done any crazy NYE partying in a good handful of years, but I'm hoping to head downtown to watch the fireworks if it's not too cold out (should be -12ºC/10ºF?). I just need to make sure I'm out of the house by 8pm so that I don't fall asleep on the couch at 10 and wake up at 12:05… which may or may not have happened on a few occasions in the past ? Other than that, I'll probably spend most of the day deep cleaning my home (#cleanslate) and really ironing out what I want to focus on in the upcoming year. I'm not a huge fan of resolutions since I don't think you need a new calendar to start making positive changes (you can do that any SECOND), but there are definitely some [work, blog, life, fitness] things I want to see happen in 2016, so I want to finalize my plan of action for those… and when I actually finish doing that, I'll share more deets ?
2. One thing I have figured out for next year is my One Word. Have you heard of it? It's where, instead of making resolutions, you choose one word to be the main inspiration and driving force behind all your thoughts and actions. You envision the kind of person you want to become, or the kind of life you want to live, and try to figure out the main trait or attitude that will get you there. I couldn't decide between two words, so I cheated and went with both ? The first one is:

There's so much hate and negativity in the world — I want to do my best to contribute as little as possible. And I say "as little as possible" because I'm only human and prone to the occasional bad attitude, but I do want to make a conscious effort to approach every person and every situation with kindness. And this includes myself as well. I'm sure we all know how much easier it is to be kinder to others than it is to be kind to ourselves; and how easy it is to say things to ourselves that we would never even dream of saying to our friends. That sh*t needs to stop.
3. Word #2 is:

This all comes down to the whole idea that "the happiest people don't have the best of everything, they just make the best of everything they have." I started consciously practicing gratitude a few years back, and it completely changed my outlook on life, and in turn, my level of happiness. Expectations can lead to disappointments, and constantly focusing on our "have-nots" can make us completely overlook our "haves." It only takes a couple of minutes every day to think up and write down a blessing or two, and while it might seem a little gimmicky and forced at first, I promise that it makes a huge difference in the long run. I definitely haven't always been Ms. Positivity, but after making more of an effort to consciously practice gratitude, I can honestly say that it's gotten to the point where I naturally gravitate towards seeing the good in things rather than the bad. Unless I'm extremely tired or hungry. Then the world feels like it's falling apart around me ?
4. On that note, allow me to introduce you to my handy dandy 2016 gratitude journal…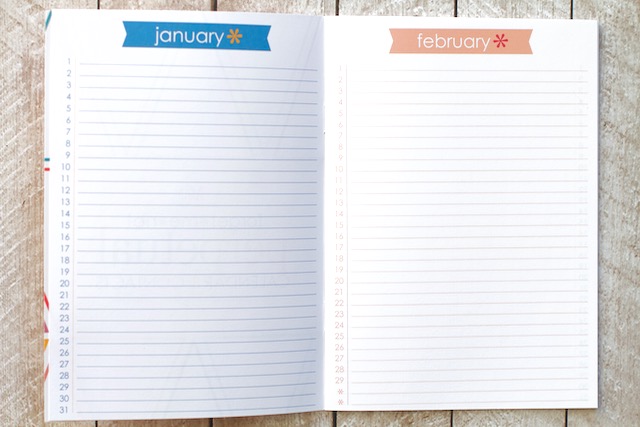 It's actually just the perpetual calendar that came with my Erin Condren Life Planner, but I've repurposed it as a gratitude journal because: a) it conveniently has one small line for each day of the year, meaning there's no pressure to sit down and write a tonne, b) you see just how much you have to be grateful for when the pages start to fill up, and c) I couldn't figure out what else to do with the extra little thing that came with my beloved planner. Interested in getting your own? Check out my 2016 ECLP review!
5. So let's talk blogging goals. Or blogging direction, I guess. Basically, where Spoons is going in 2016 ? On the surface, not a lot will change. I… NOPE. Hold up. I lied. On the surface, a lot will change. I know I've tossed around the idea of a redesign before, but what held me back was not really knowing what I wanted and not knowing what designer I wanted to go with. Well, I've finally found one that I feel really comfortable with, so now it's just a matter of playing the waiting game. Hopefully we'll see things moving along in that area in the earlier part of the year!
6.Content wise, not a lot will change. I feel like I'm in a pretty good place right now as far as my posting schedule goes, so I really just want to keep the ball rolling by pushing myself to step out of my comfort zone and improve a little bit each day, whether that be through my photography, styling, networking, vlogging (!!!), social media-ing, etc. That means another year of healthy recipes with [hopefully] a little more personal stuff on the side.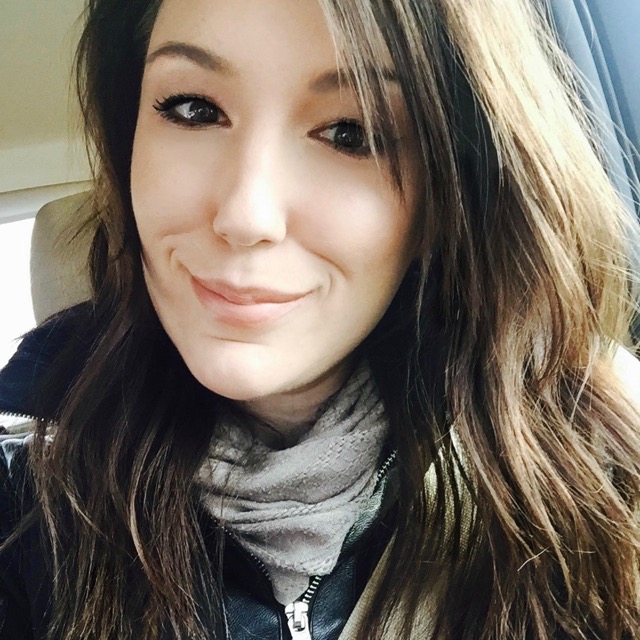 7. Oh, and I may or may not be working on a very exciting project that I seriously can't WAIT to tell you guys about, but mum's gotta be the word for now ? As soon as I get all the details nailed down, you better believe I'll be telling you all about it!
8. And I think that's that! I normally try to keep these ToL posts on the shorter side, but there was a lot that I wanted to talk to you guys about before the New Year, and no other time to really do it (if you made it this far, you're a champion). This'll probably be my last post of 2015 (omg! ?), so I hope you guys have an amazing NYE (stay safe!!), and I'll see your friendly faces next year from this place right here…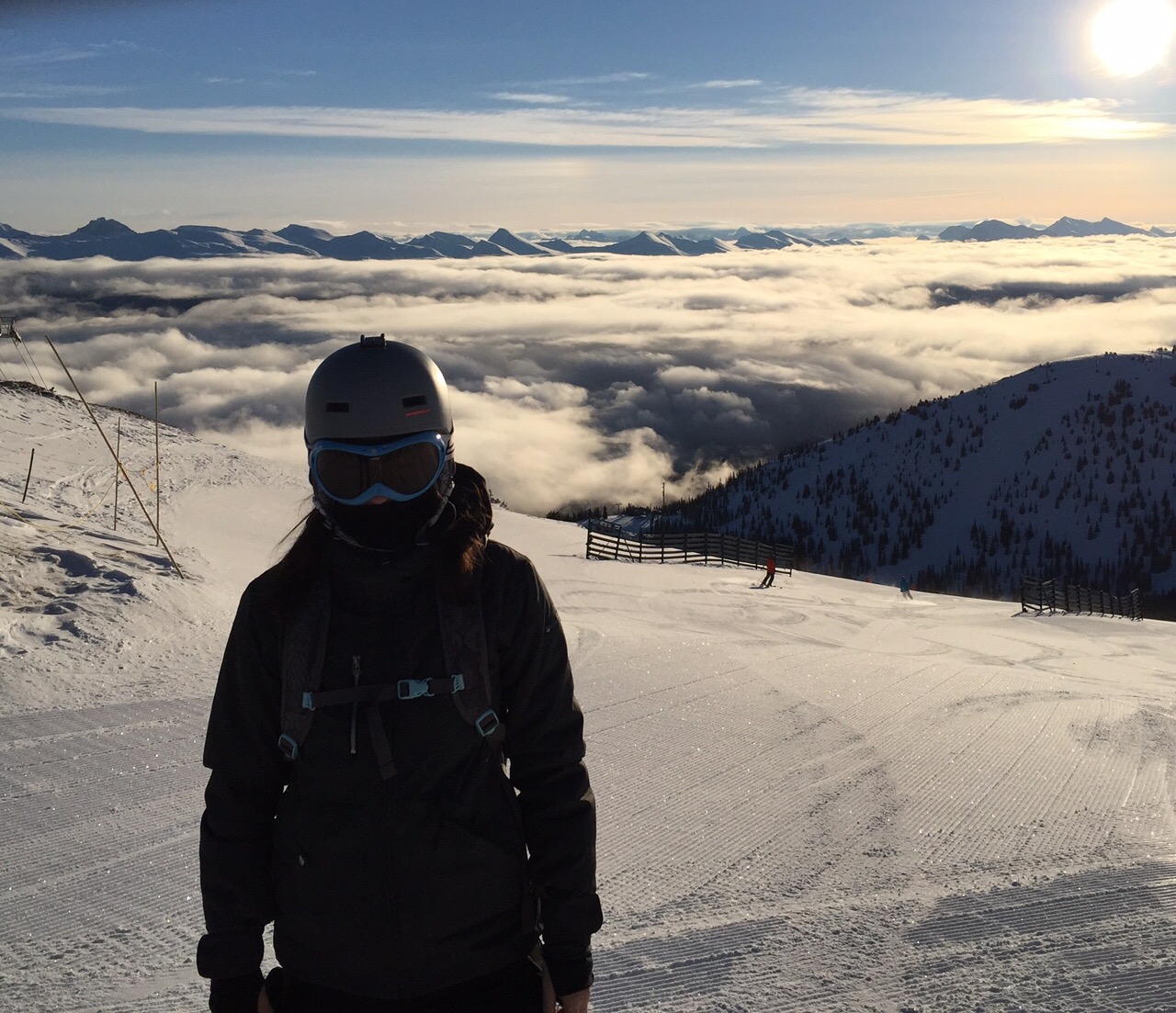 No questions… just tell me whatever comes to your mind! 😀
More places to find me!
E-mail — [email protected]
Twitter — runwithspoons
Facebook — runningwithspoons
Pinterest — runwithspoons
Instagram — runwithspoons
Bloglovin — runningwithspoons
Snapchat — runningspoons