Today was a beautiful day…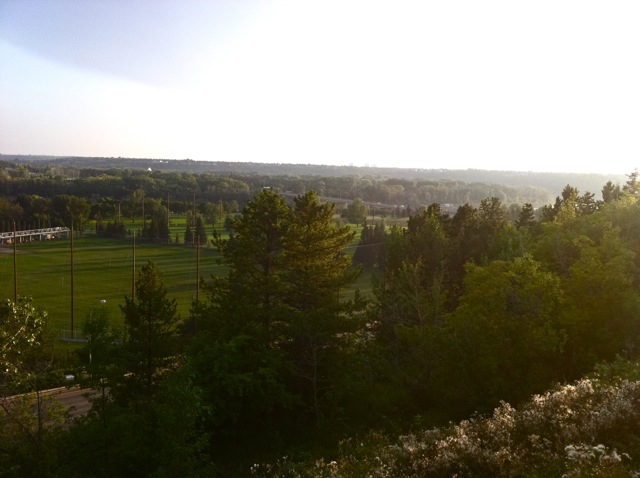 The kind of day where having a hot breakfast makes absolutely no sense whatsoever, but you do so anyways because… well… that's just how you like it…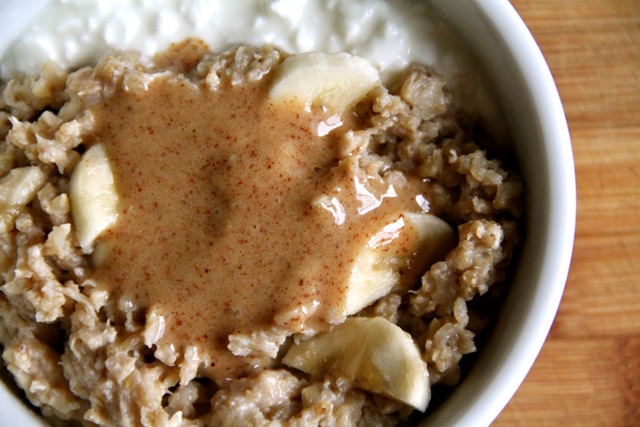 . – . – . – .
The kind of day where working out in a gym would be a crime, so you take your run outside…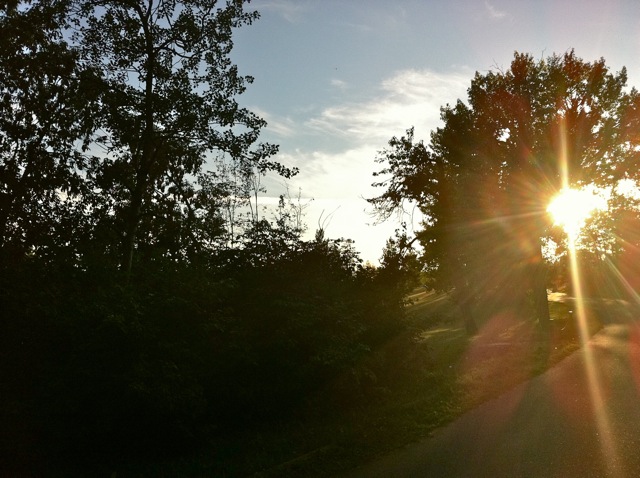 … only to almost die on the stairs that were sadistically placed along your route…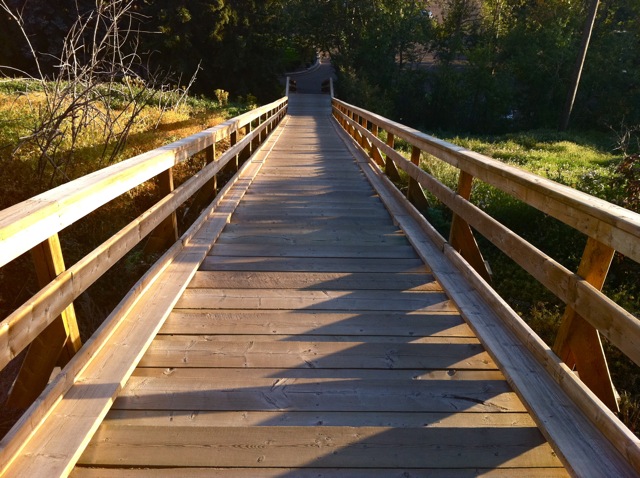 . – . – . – .
The kind of day 
where afternoon eats and treats have to be cool and sweet…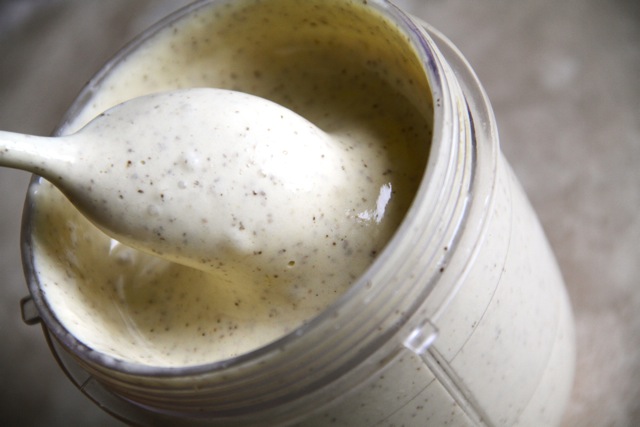 Tofu protein pudding, made with a frozen banana and chia seeds.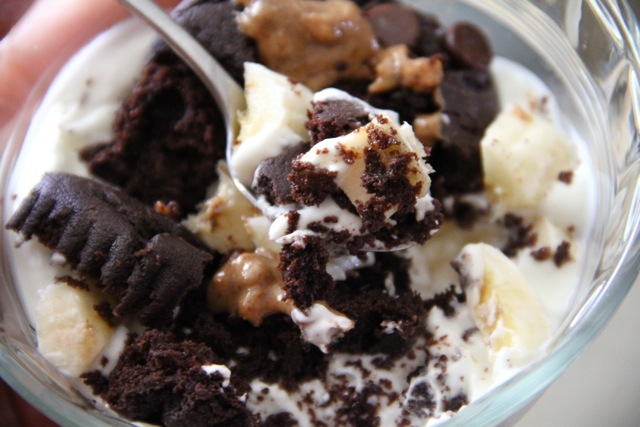 Greek yogurt – Frozen chocolate muffin – Banana – Almond butter.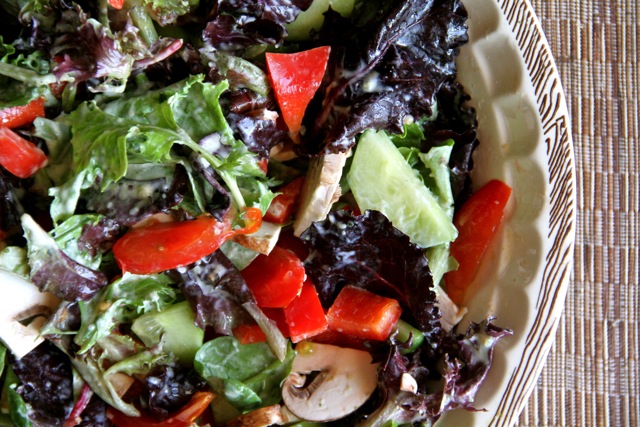 Cool, crisp salad beast.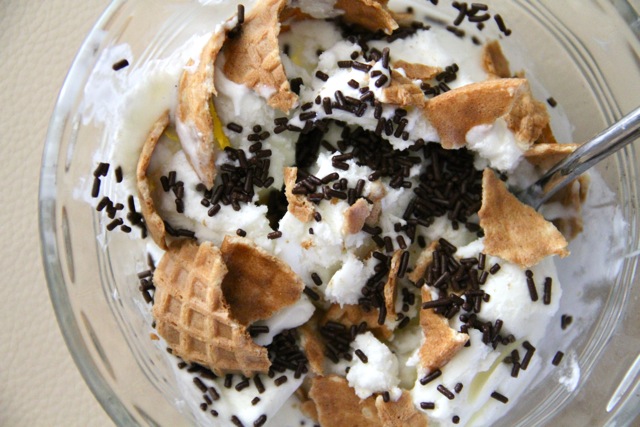 Vanilla ice cream with a crumbled cone and chocolate sprinkles.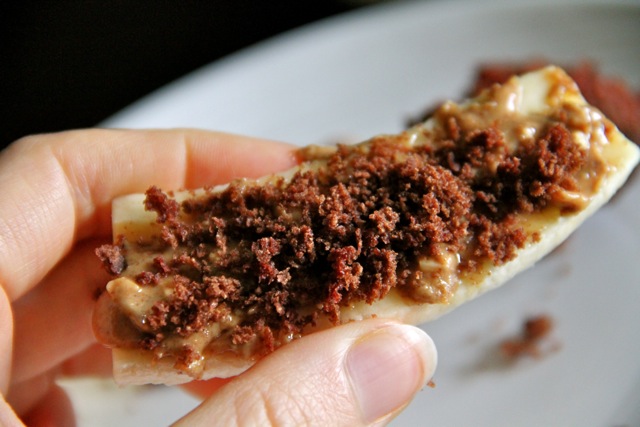 Frozen banana with almond butter and chocolate muffin crumbs.
. – . – . – .
The kind of day where the thought of a savory dinner sends your appetite running for the hills, and the only thing that sounds appealing is a grown-up twist on a childhood favorite…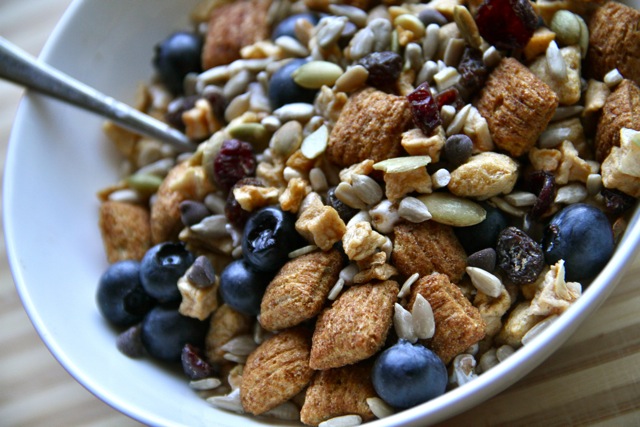 Greek yogurt (buried) – Blueberries – Cereal – Trail mix.
. – . – . – .
The kind of day where you don't think about eating too much sugar or not enough protein.
The kind of day where your mind is completely free.
The kind of day that wouldn't have been possible at this time last year.
Yes, today was a beautiful day 😀
. – . – . – .
Do you struggle with feeling like you have to balance your eats on a daily basis? It's an issue that's plagued me for a long time. Make sure to get so much of this, not too much of that… but I'm finally starting to look at the bigger picture instead of analyzing things over a 24-hour time frame.
Are you a fan of cereal for dinner? It's something that I used to do on a regular basis, and I'm thinking that it's going to start making an appearance much more often.