Hi friends! How the heck are ya?!
And how has it been ages [read: 5 days] since we last talked? I'm thinking it might have something to do with the fact that I just up and vanished without a trace, and I apologize for that.
But it wasn't my fault! I was kidnapped!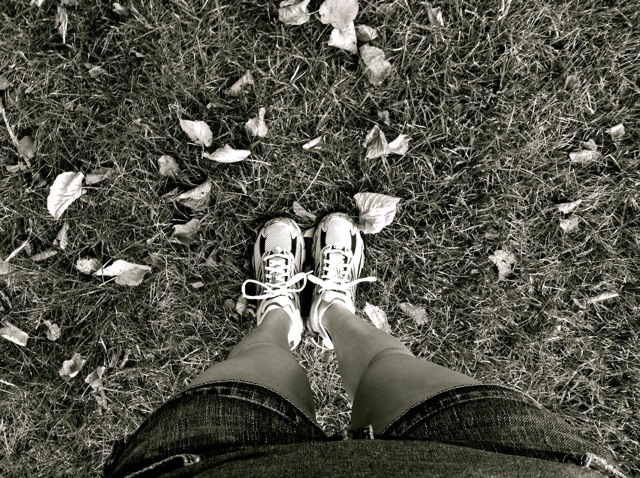 See, I was innocently going about my daily life as usual, when Mother Nature decided to throw some crazily nice weather our way. Long story short, someone [read: my friend T] decided it would be a good idea to take full advantage of the weather and head out of the city for a day [read: one day].
It sounded like a good idea at the time. Sun. Nature. Fresh air.
Okay, I lie. The main reason I went was for the promise of roasted marshmallows. It's been ages since I had any, and I was not letting another summer go by without a taste of that ooey, gooey goodness.
Being out in nature was just an added bonus. A very pretty one…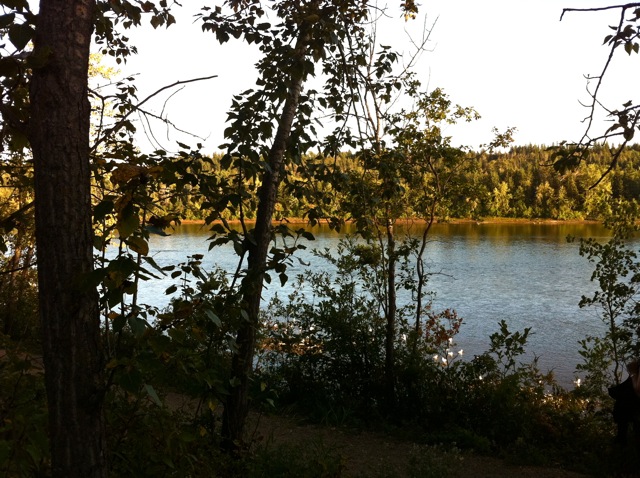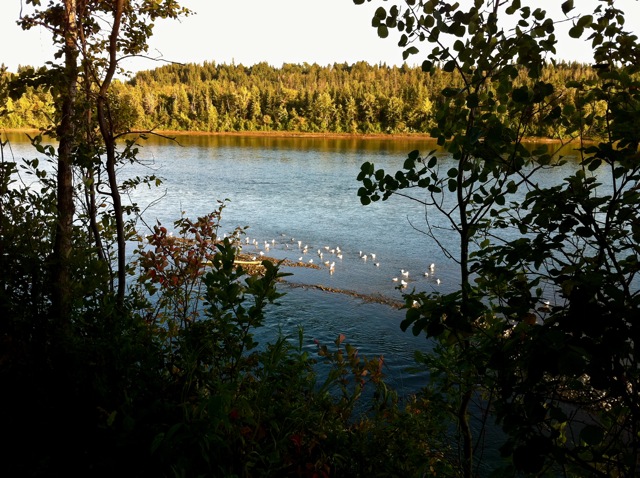 In any case, someone also decided that it would be a good idea to turn our day trip into a long weekend trip, so one day became two, two became three, and three ended up as a four day "camping" excursion. I use camping in quotations because we were going through the motions without any of the gear. No tents (we slept in cars). No sleeping bags (thank goodness it was warm). Not much food (mostly  marshmallows and hot dogs).
Not gonna lie, it made me rather uncomfortable and pushed me way out of my comfort zone. Spontaneity has never been my strong suit, especially when I find myself caught in a situation where I don't know what I'll be able to eat (due to allergies and ED history).
But I managed! 😀
All I can say is thank goodness I'm crazy smart enough to carry a jar of AB in my purse…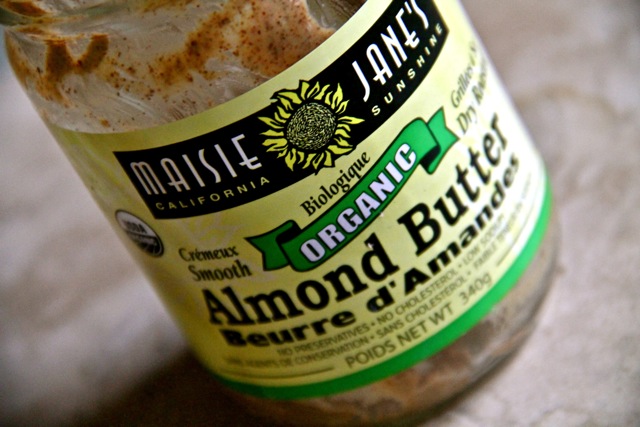 … which sacrificed itself so that I could live. That, along with some fruit, cheese, yogurt, bread, milk, and cereal that we were able to find in tiny convenience stores got me through the weekend.
I kid, I kid. It wasn't that bad. I ended up having a great time, and I'm proud of myself for being able to roll with the punches and adapt to what was thrown my way. Still, I was more than happy to come home to my bed, my shower, and my food. Absence definitely makes the heart grow finder, which is probably why this morning's breakfast tasted extra delicious…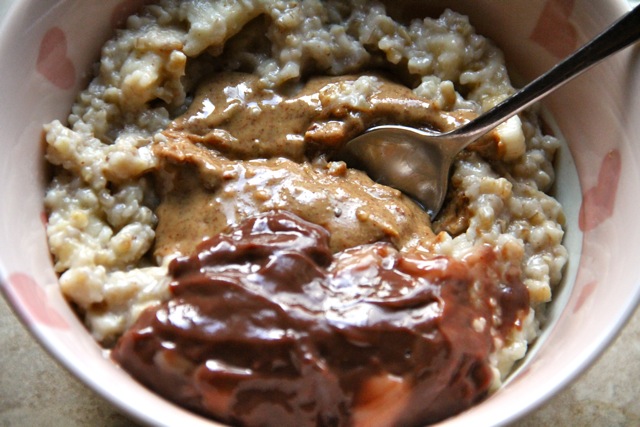 I missed my oats! After five mornings without them, I was beginning to experience withdrawals. Shakes. Headaches. Cold sweats. I kid. But I was more than happy to see them again.
I was also more than happy to be able to enjoy some of my favorite morning snacks…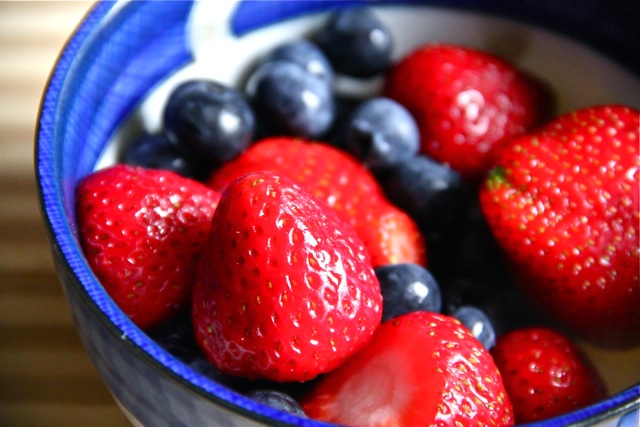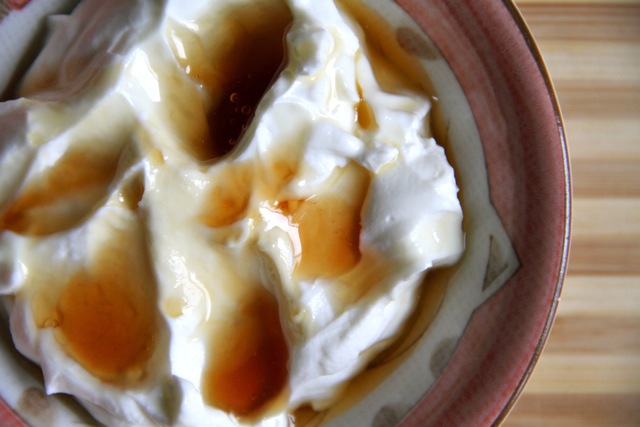 Fresh summer berries (which I'll miss like crazy!) – Greek yogurt with honey.
And having access to a blender again meant I was able to whip up my favorite post-workout shake after this morning's lifting session…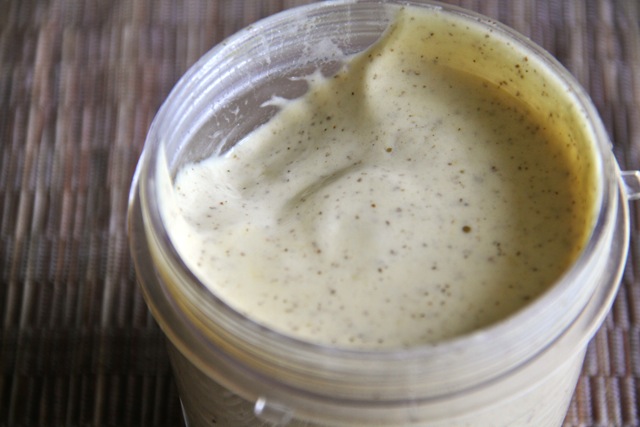 … which gets incredibly thick with the addition of chia seeds.
I have to say, though, that the best part of being able to eat at home again is being able to enjoy actual meals as opposed to constantly snacking on whatever I can throw together in a pinch.
I can't deny that a few pieces of untoasted bread smothered in nut butter makes for a delicious camp-style lunch, but there's nothing quite like a good pizza…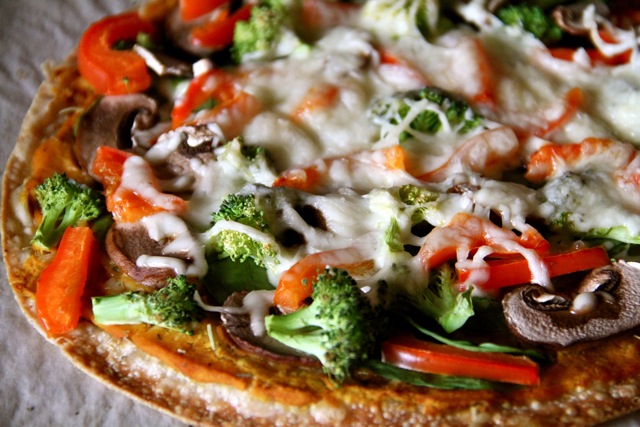 … especially when it involves pumpkin and hummus.
And I'd be lying if I said that I didn't miss my favorite  afternoon snack…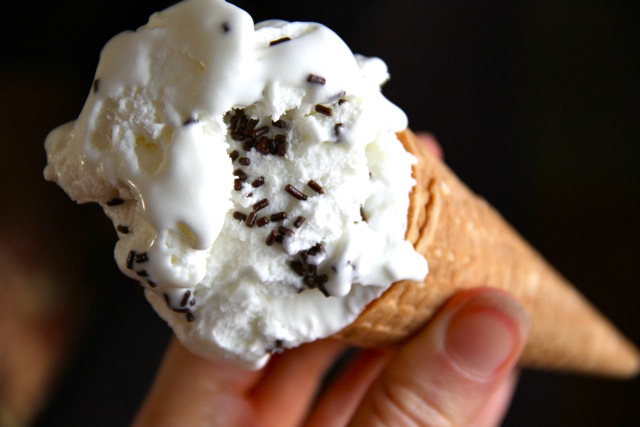 Vanilla ice cream – Cone – Chocolate sprinkles.
… or I guess I should say  afternoon snack(s)…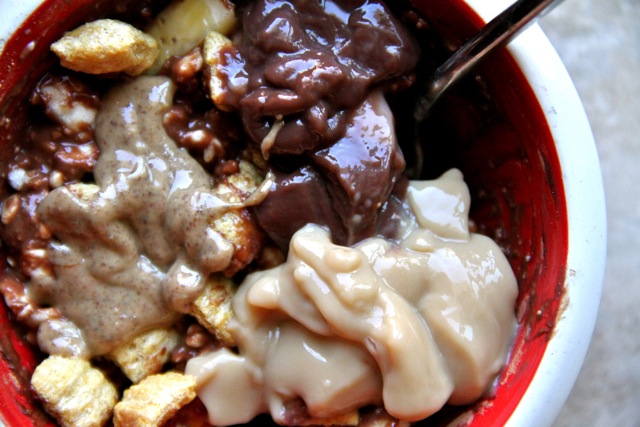 The thing I love most about camping food is that the most basic things can taste absolutely amazing. It's like the act of being outside in nature amps up the flavor intensity of everything, making the simplest sandwich taste like it came from a 5-star restaurant.
Still, that effect dims with time, and after too many simple sandwiches, nothing sounds better than a slightly more elaborate warm bowl of comfort for dinner…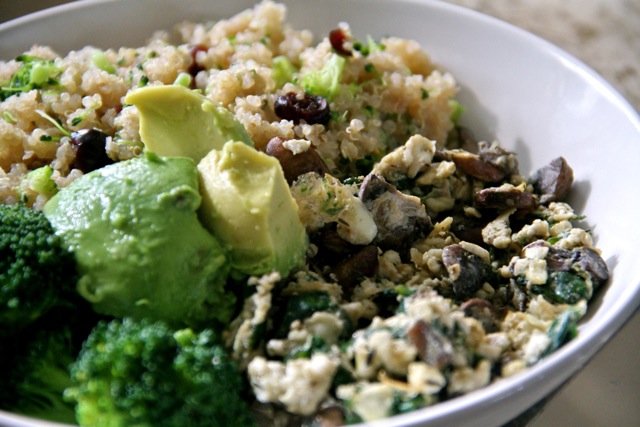 Eggs scrambled with mushrooms and spinach – Broccoli – Avocado – Quinoa with cranberries.
It was good to get away, but it feels good to be home. Even though this won't be home for much longer. Eight more days until I move… EEEEEeeeeEEEE!!! Hope you guys enjoyed this week's party 😀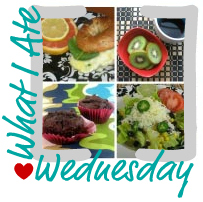 . – . – . – .
Are you a fan of camping? What's your favorite food to enjoy while you're roughin' it?
What do you miss most when you're away from home for a while?
Do you ever carry strange snacks around in your purse? Fess up!