Remember how I said that when I like something, I really like something?
Well I really like ice cream…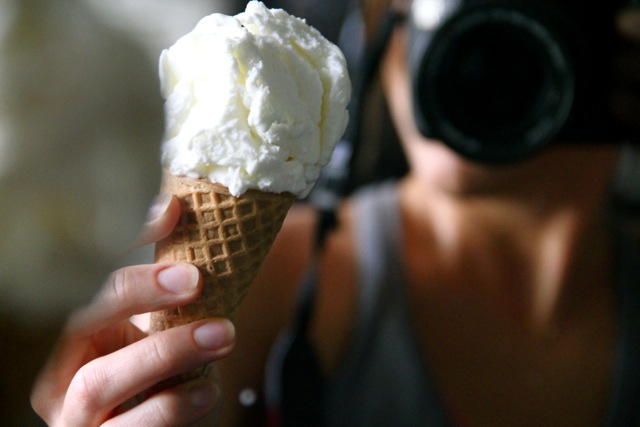 And, apparently, I really like kabocha squash as well. So much so, that I decided felt compelled to go out and pick up another one after finishing mine off with last night's dinner.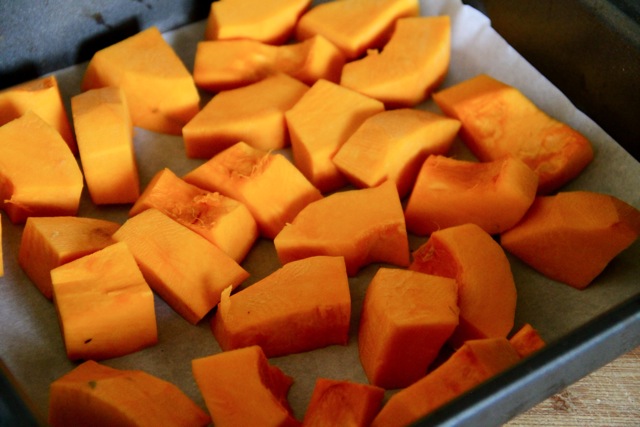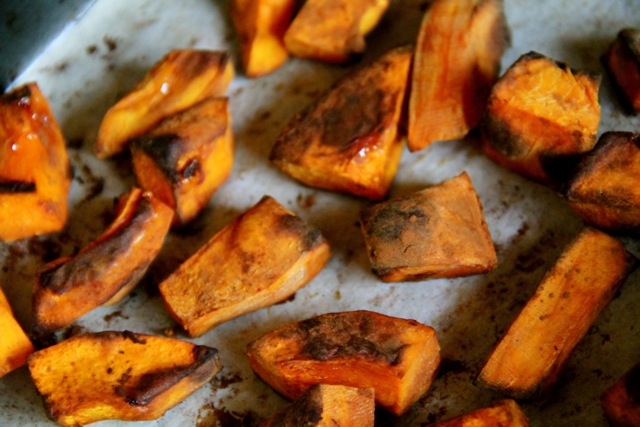 In my defense, however, I did need to buy a bit more than just a squash…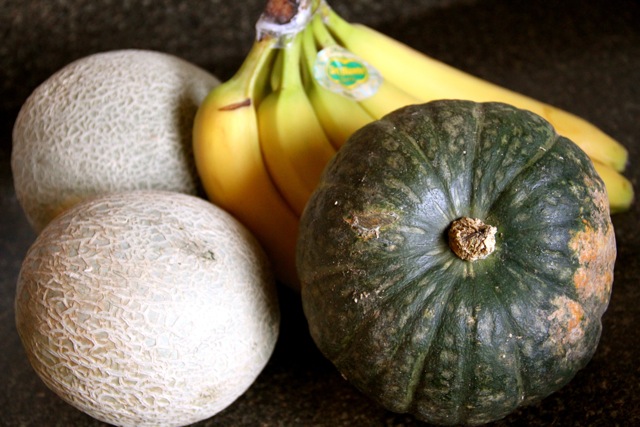 … like a couple of cantaloupes and some bananas…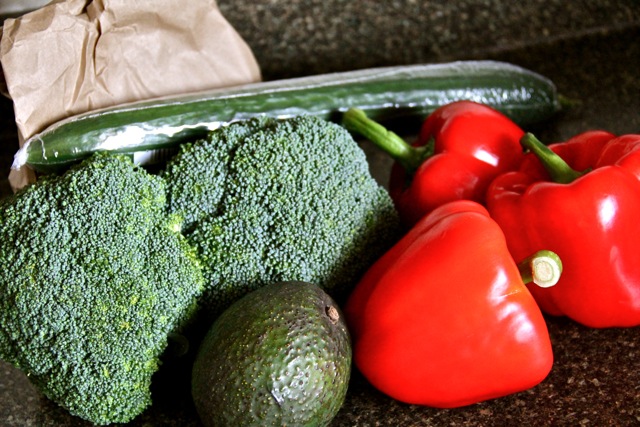 … mushrooms, broccoli, cucumbers, bell peppers, avocados…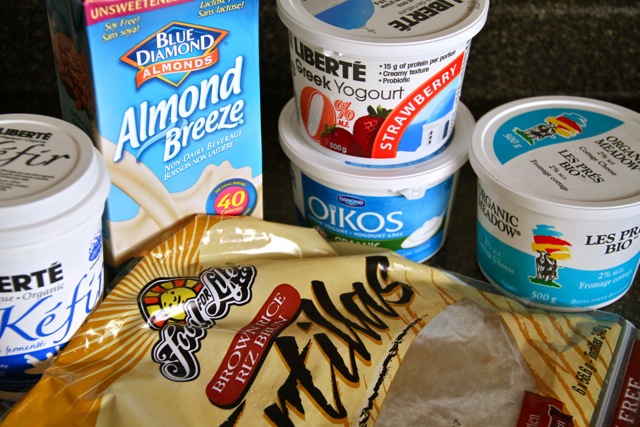 … kefir, almond milk, Greek yogurt, cottage cheese, rice wraps…
… and possibly the cutest thing ever…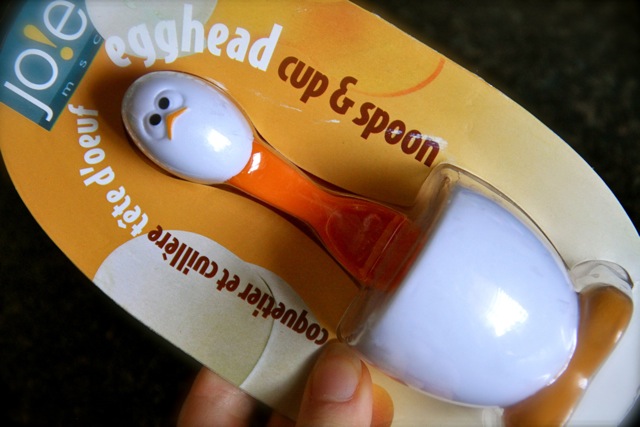 EeeeEEEee!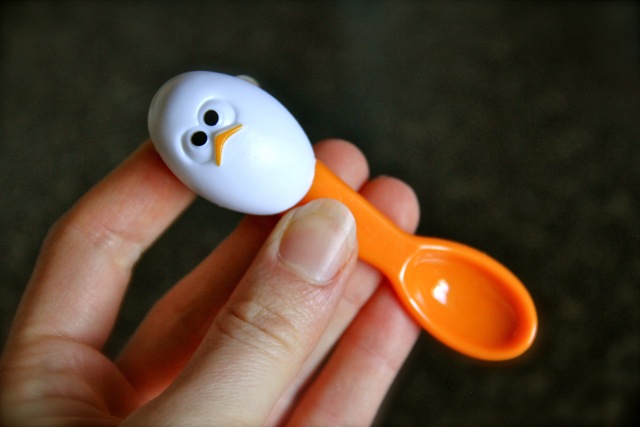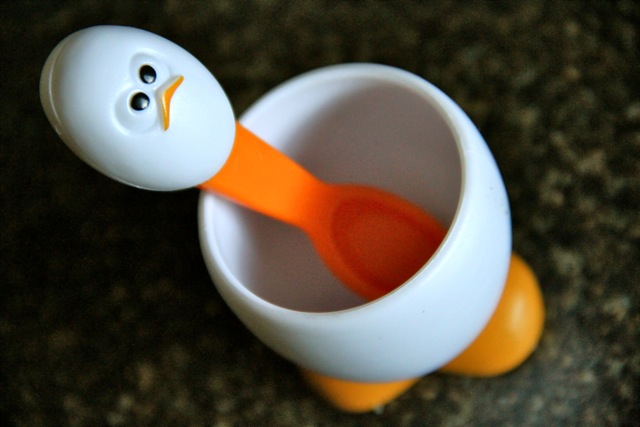 It just brings the mini spoon thing to a whole new level… and makes me crave eggs, which sounded like the perfect addition to the snack plate that I wanted for lunch…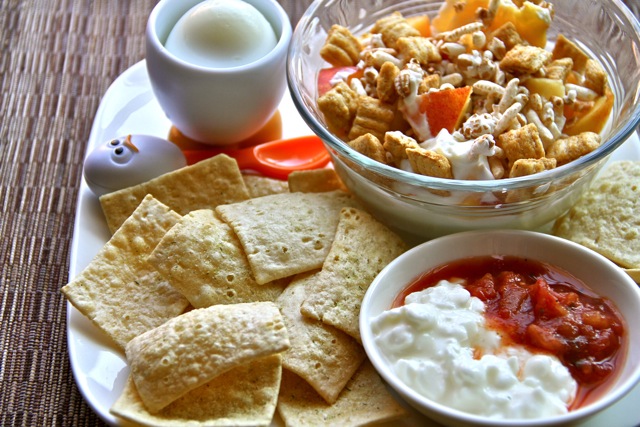 Softboiled egg – Baked lentil chips – Yogurt mess with a peach and cereal – Cottage cheese and salsa.
A whole lot of yum. 
Maybe it was the eggs, or the ice cream, or both, but I found myself with tonnes of extra energy this afternoon. Weekends are usually my rest days, but I felt like I would go crazy if I didn't get a little bit of movement in, so I decided to throw in an unplanned workout. Hey, if I can take unplanned rest days, then why not an unplanned workout? It's all about going with how we feel, right? Right.
But the thing was that I did not feel like heading to the gym. It was a Saturday afternoon, meaning the gym would have been packed, and I just wasn't up for dealing with big crowds.
Solution? The home gym, in all of it's glory…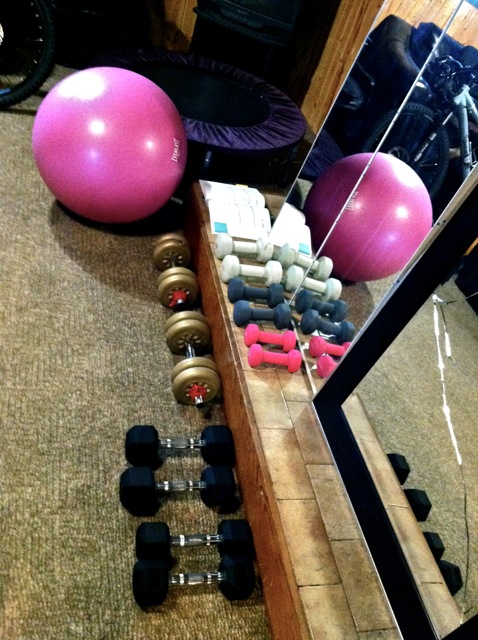 Welcome to where I work out when I don't feel like going out. A little dismal, perhaps, but it gets the job done. Some free weights, a stability ball, a mini rebounder, and a couple of mirrors propped up against a wall so that I can watch my form. Oh, and an unpictured treadmill and yoga mat behind me.
Nothing fancy, but extremely functional.
I don't believe that you need an expensive gym membership to get a good workout in. Sure, it's nice to have the extra motivation of the gym environment, and the fancier equipment isn't anything to scoff at, but it's not a necessity. My gym membership expires in a few weeks and I'm honestly not sure whether or not I'm going to bother renewing it.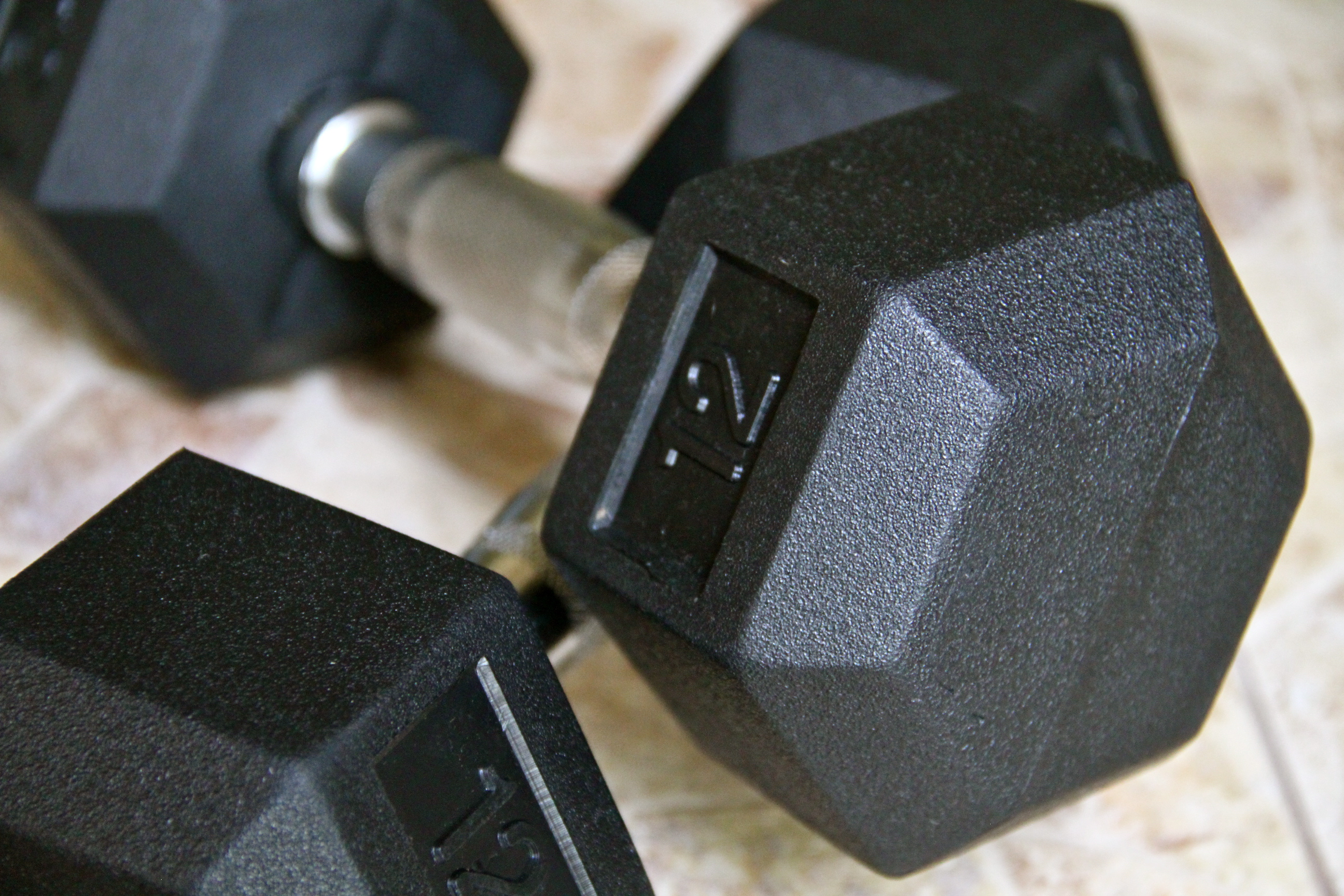 Why?
Well, it's pricey for one, and not exactly convenient for another. They say that finding the motivation to get your butt out the door is the hardest part of belonging to a gym, which is definitely true for me. Now, try finding the motivation to get your butt out the door when its -24 and your car is buried under half a foot of snow. Yeah. It's gets quite a bit harder. My gym attendance declined last winter, and I'm assuming that it would do the same this coming one. Besides, the building that I'll be moving into (in 19 days!!!) has an exercise room with some machines and free weights, and I'll only have to walk down a few flights of stairs to get to it. Yay!
Finally, I've really been loving body weight workouts lately, which you only need, well… your own body for. One site that I've been frequenting quite a bit is BodyRock, and what I love about that style of workouts is that you can finish one in the time that it would take you to get dressed and drive to the gym, and still feel like you got a really good workout in.
So I don't know.
To gym or not to gym, that is the question. And the answer will most likely be not to gym.
. – . – . – .
Do you prefer working out at home or in the gym? If you work out at home, what kind of equipment do you keep on hand. And do you use DVD's, magazines, the Internet, your own routines, etc?
Have you done any BodyRock workouts? Do they whoop your butt like they do mine?