Whereas last Sunday was characterized by one of these: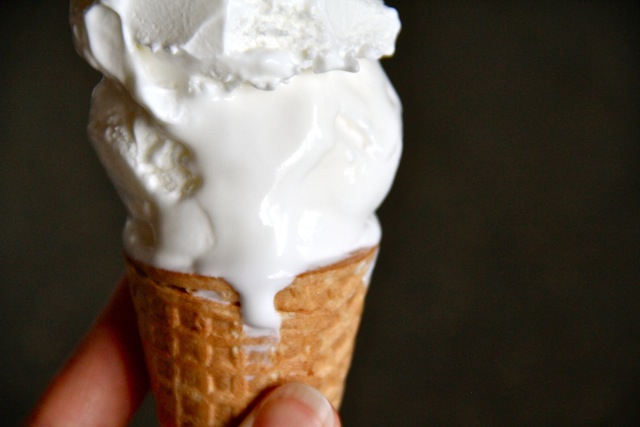 … this Sunday was characterized by a lot of these….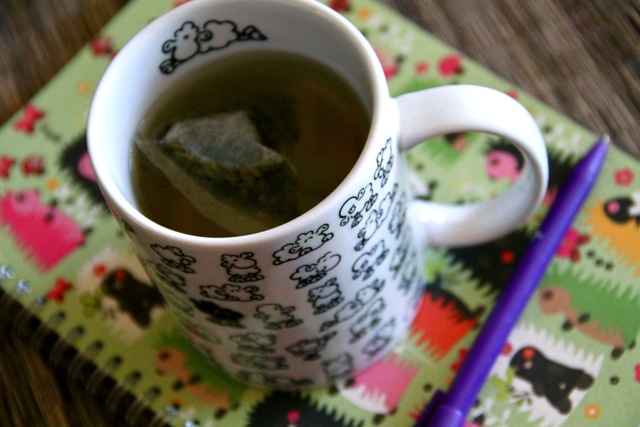 Soothing fennel tea.
No, our weather didn't suddenly take a turn for the worse, but my stomach certainly did. I've been nursing a bloated/wonky stomach since last night, and I think I know who to blame.
Now, I'm not usually one to point fingers or accuse but…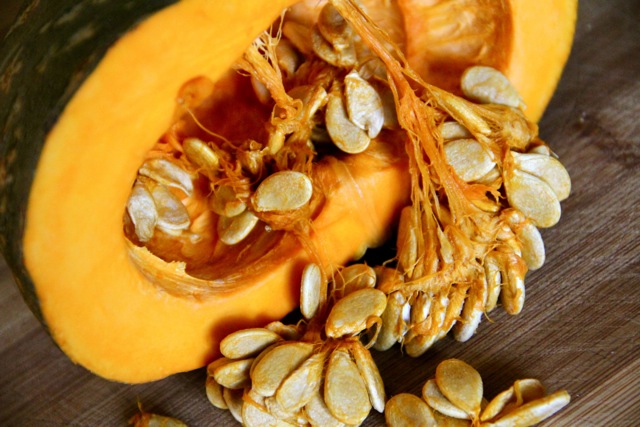 … squash, I'm looking at you!
Call it a hunch, but I have this nagging suspicion that my stomach doesn't take kindly to eating vegetables in mass quantity, especially when it's several days in succession. I had a feeling that I should probably lay off the squash while I was making dinner last night, but like the alluring song of a siren, I just couldn't resist. And I hit the rocks. Hard.
I spent the rest of the night looking like I was 6 months pregnant, and while it wasn't exactly agonizing, it was certainly uncomfortable and upsetting… especially because I completely lost my appetite and couldn't even fathom the idea of eating my bedtime snack. Sad face.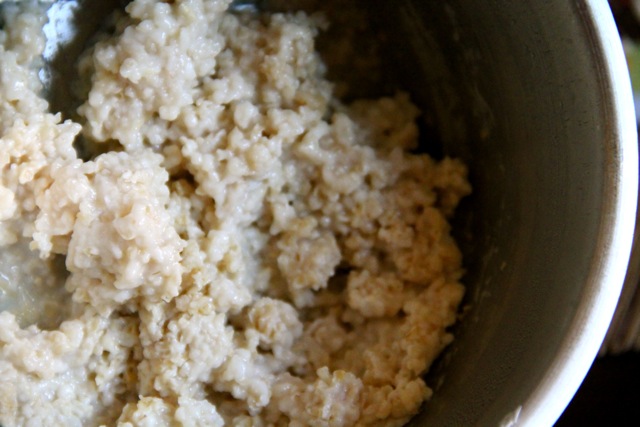 (bedtime oat bran ended up spending the night in the fridge instead of in my belly)
It also meant that I decided to pass on my beloved cup of Joe this morning because I was too afraid of upsetting my stomach any further…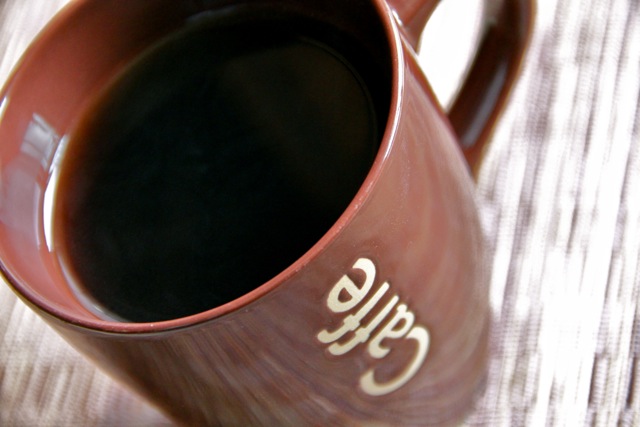 … which basically meant that I spent the majority of the day walking around like a four month pregnant zombie and nursing a bad headache (helloooooooo low blood pressure).
My day wasn't anything exciting in terms of eats either, because the only things that sounded appealing were yogurt messes…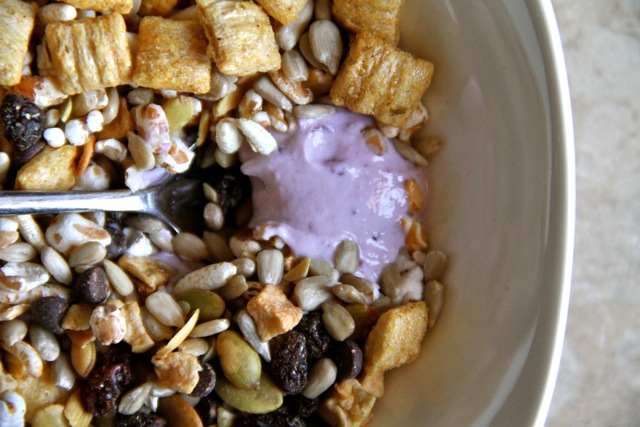 Blueberry Greek yogurt, Kashi Honey Sunshine, puffed wheaties, trail mix.
… smoothies…
1 cup frozen mango chunks, ½ cup almond milk, spoonful of coconut butter.
…  rice cakes…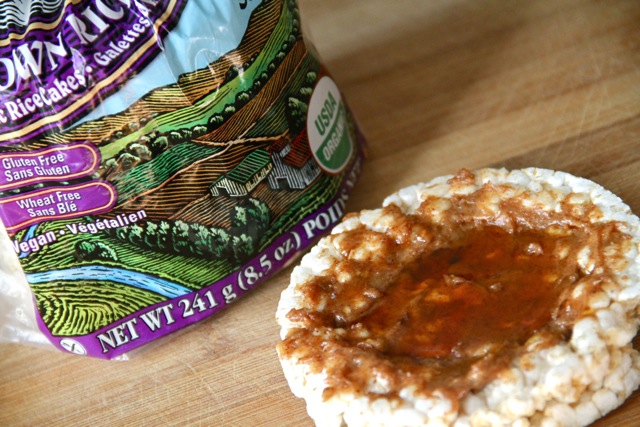 (with almond butter and honey)
… oatmeal…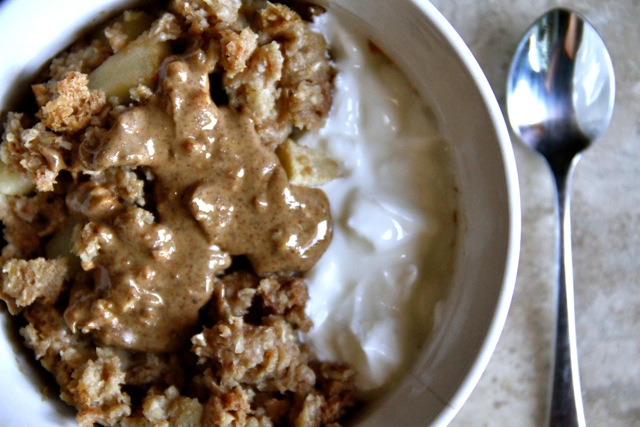 Baked apple oats with yogurt and almond butter.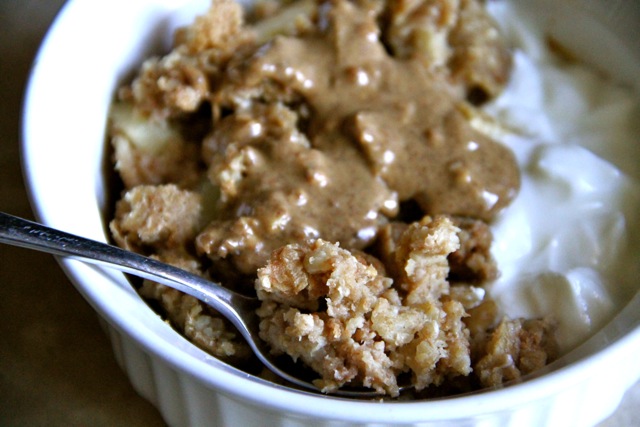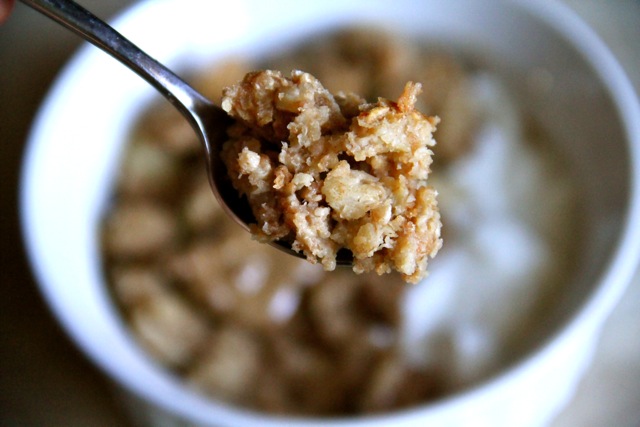 … and english muffins…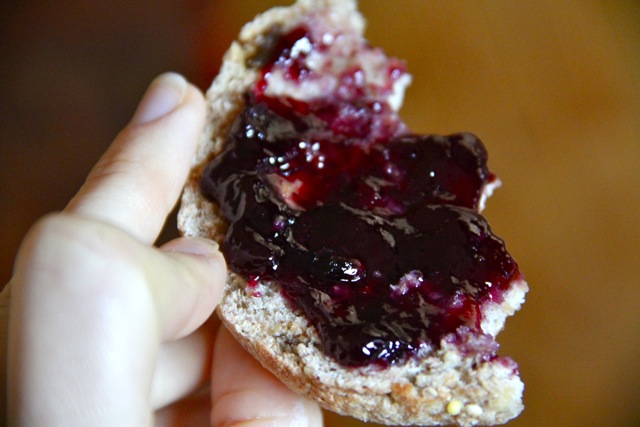 (with blueberry jam)
In a nutshell, lots of carbs, no vegetables – not even a single kernel of corn. And as for my stomach? It feels fantastic. Good as new.
Now, I love my veggies, but they're not something that me and my stomach always see eye to eye on. I don't eat nearly as many as I used to, and I no longer try to fool my hunger by loading up on tonnes of carrot sticks, but it seems like even a "normal" amount of veggies can cause me problems sometimes.
I know the general message in the healthy living community is to make sure to eat your veggies everyday, but sometimes I just can't… not unless I want to spend some time nursing a well-developed food baby and dealing with other less than pleasant symptoms of an unhappy belly… which I don't.
So, some days have to be veggie-free… and that's perfectly okay with me.
. – . – . – .
Can anyone relate to my veggie woes?
What foods do you tend to eat when your stomach isn't feeling too great?