It's no secret that I love my oatmeal…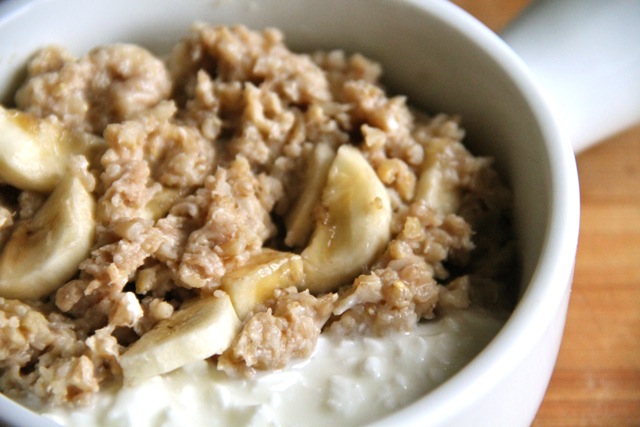 Eggy bananafied steel cut oats with cottage cheese…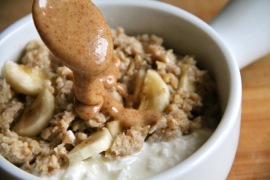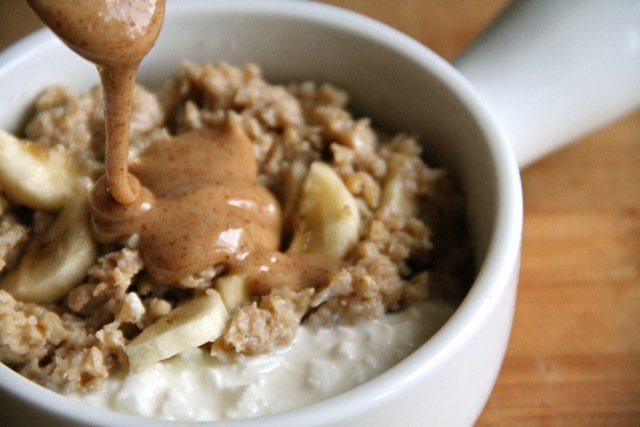 … and a dollop of almond butter…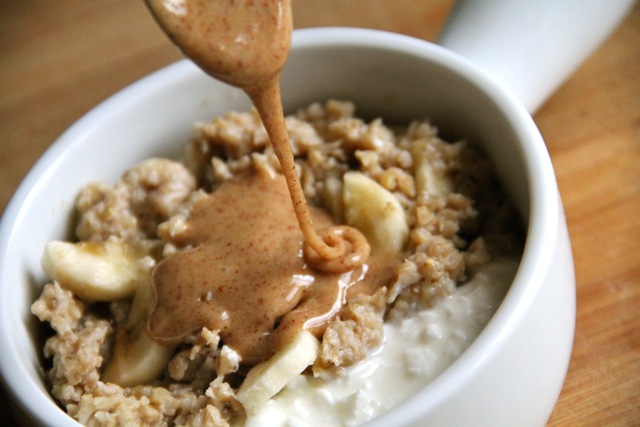 Mmm mmm good.
And while we've been going steady for several years now, and I can't see our love affair ending anytime soon, I also can't deny that I have a huge soft spot in my heart for cereal…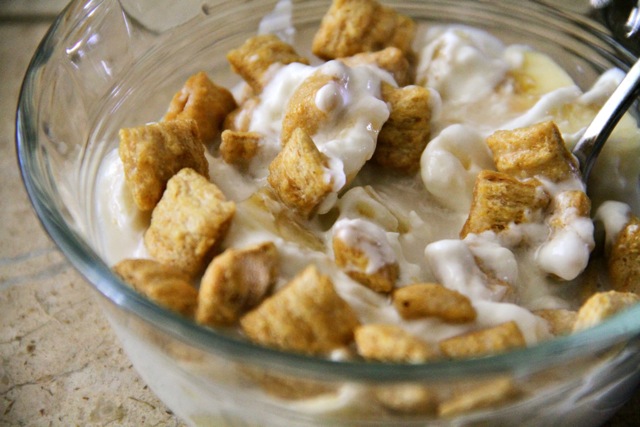 Plain Greek yogurt mixed with coconut milk, banana, Kashi Honey Sunshine.
Me and cereal go way back – childhood sweethearts, if you will. I remember spending countless Saturday mornings watching cartoons with a big bowl of cereal in front of me, looking forward to slurping up that last bit of sugary, and sometimes colorful, milk at the bottom of the bowl.
Back then, our relationship was rather playful. Lucky Charms. Cinnamon Toast Crunch. Fruit Loops. Cap'n Crunch. Sweet and fun was the name of the game.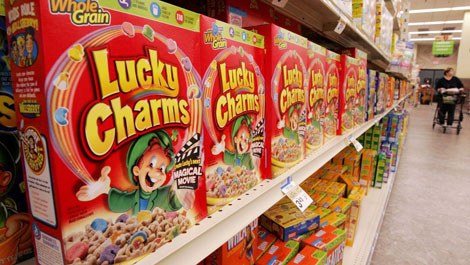 Then things started to get more serious. Raisin Bran. Mini Wheats. Cheerios. Fiber One. We were taking our relationship to a whole new level.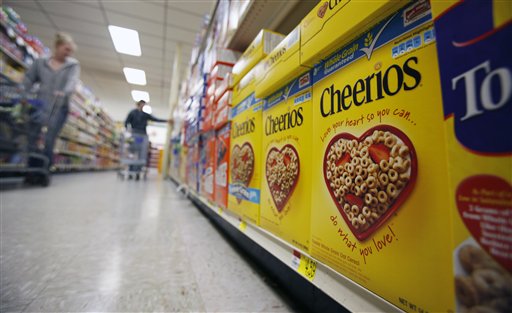 And then we broke up.
Just like that, our romance was over. One day I just up and decided that cereal wasn't worth my time anymore, and it was at that point that I started cozying up to other things… bigger and better things…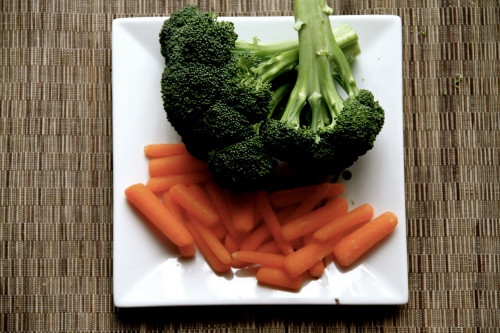 This separation lasted for several years, and while I initially thought I was happy, and tried to convince myself that I didn't miss my beloved beau, the truth was that my heart ached for him.
His sweet crunch. The way he'd get perfectly soggy in milk. The comfort he would provide me with. I began to realize that he was irreplaceable.
So I went back to him, and slowly our relationship began to mend. But it could never be the same as it was. No. Those days were over. We needed to start out fresh, take a different approach.
So we tried new things…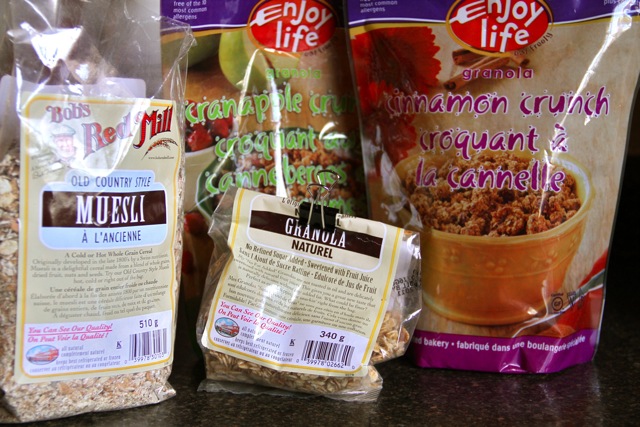 … got a little more comfortable and adventurous…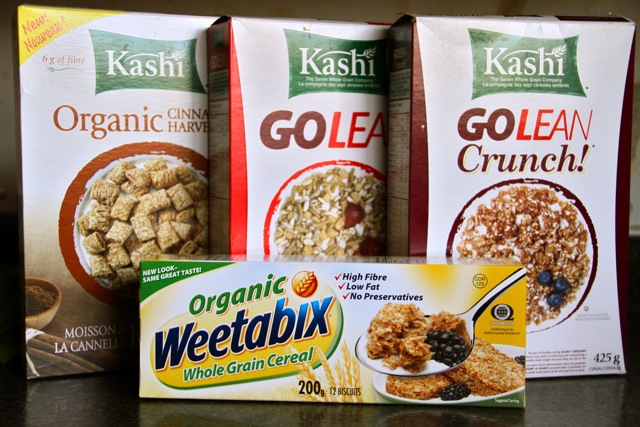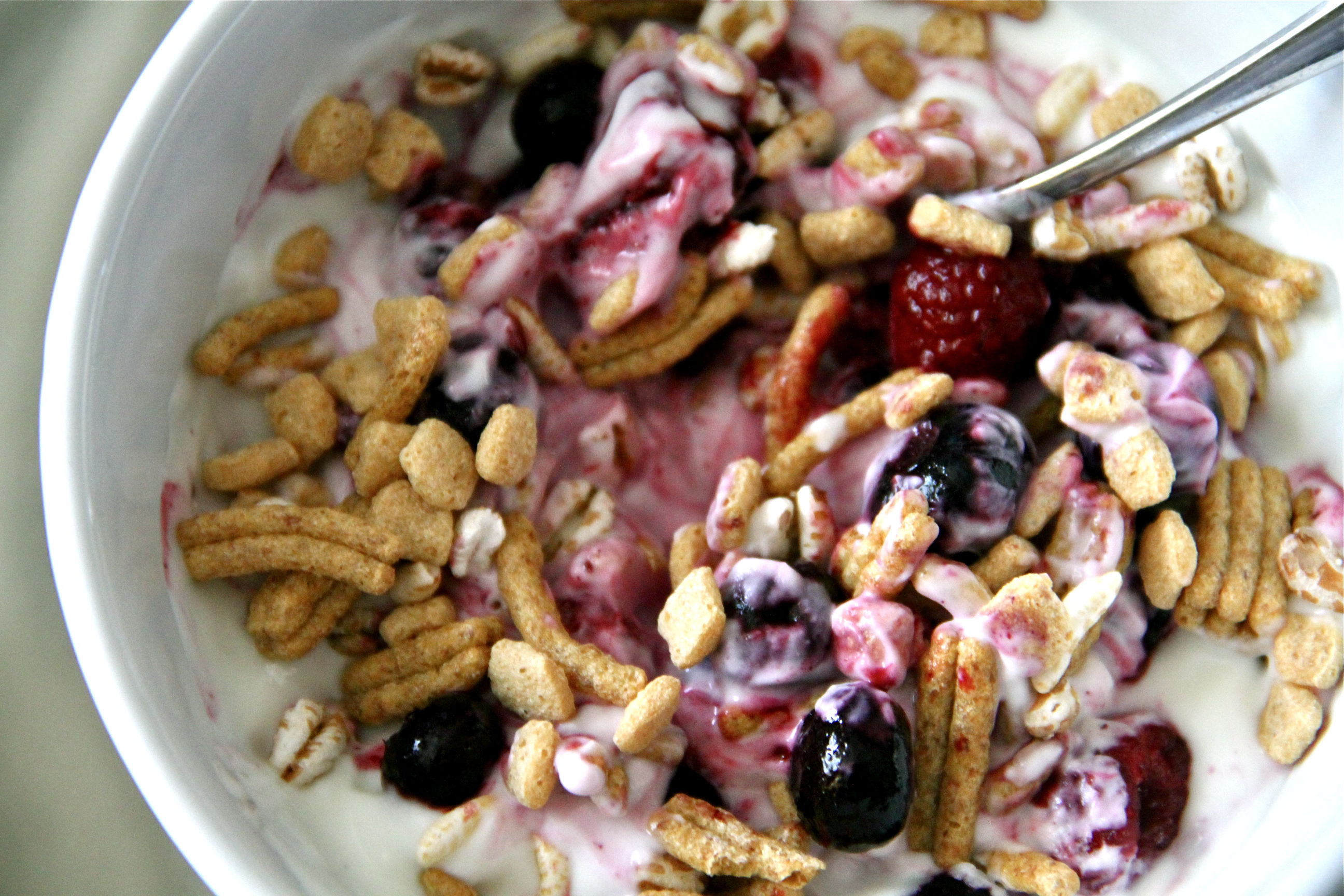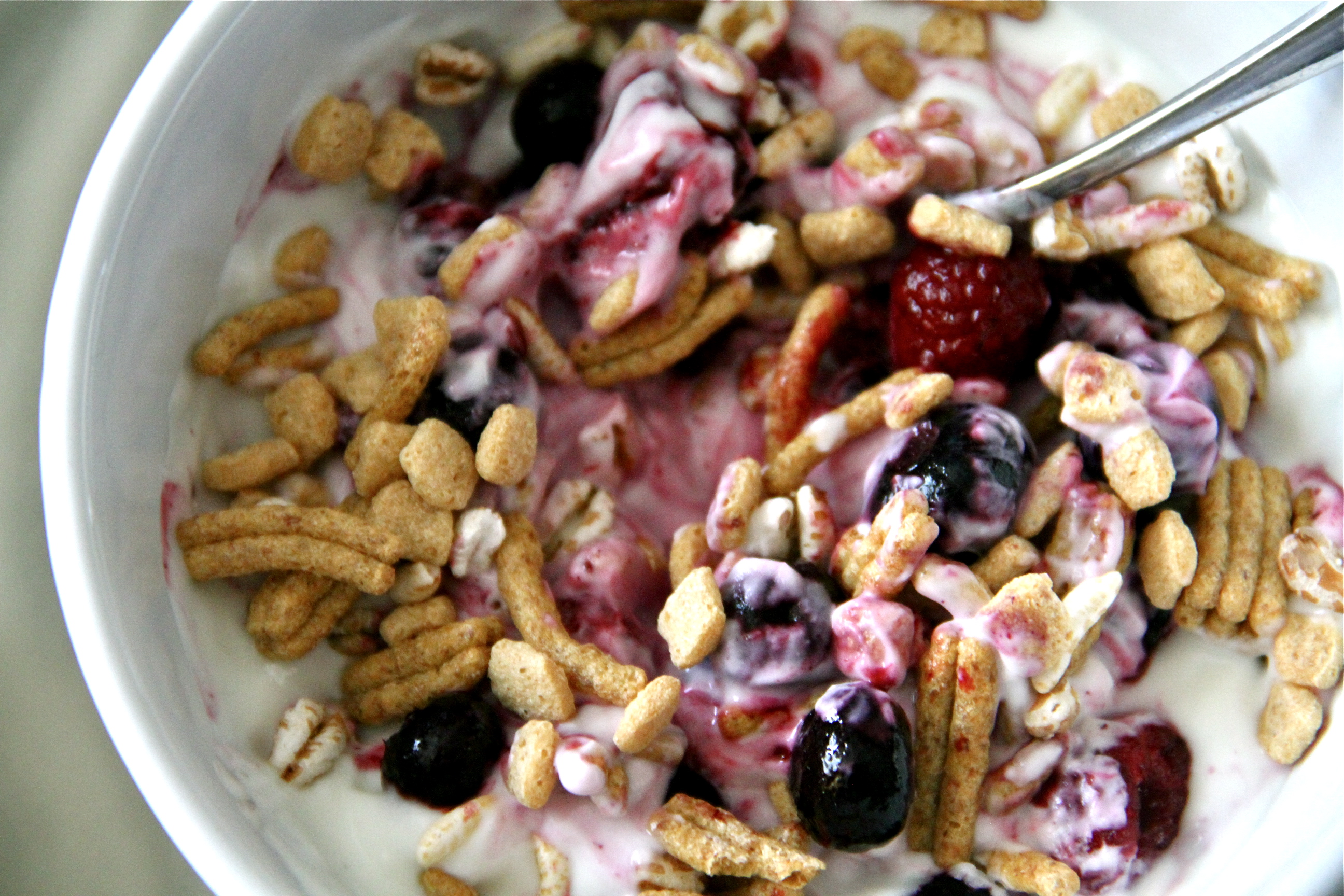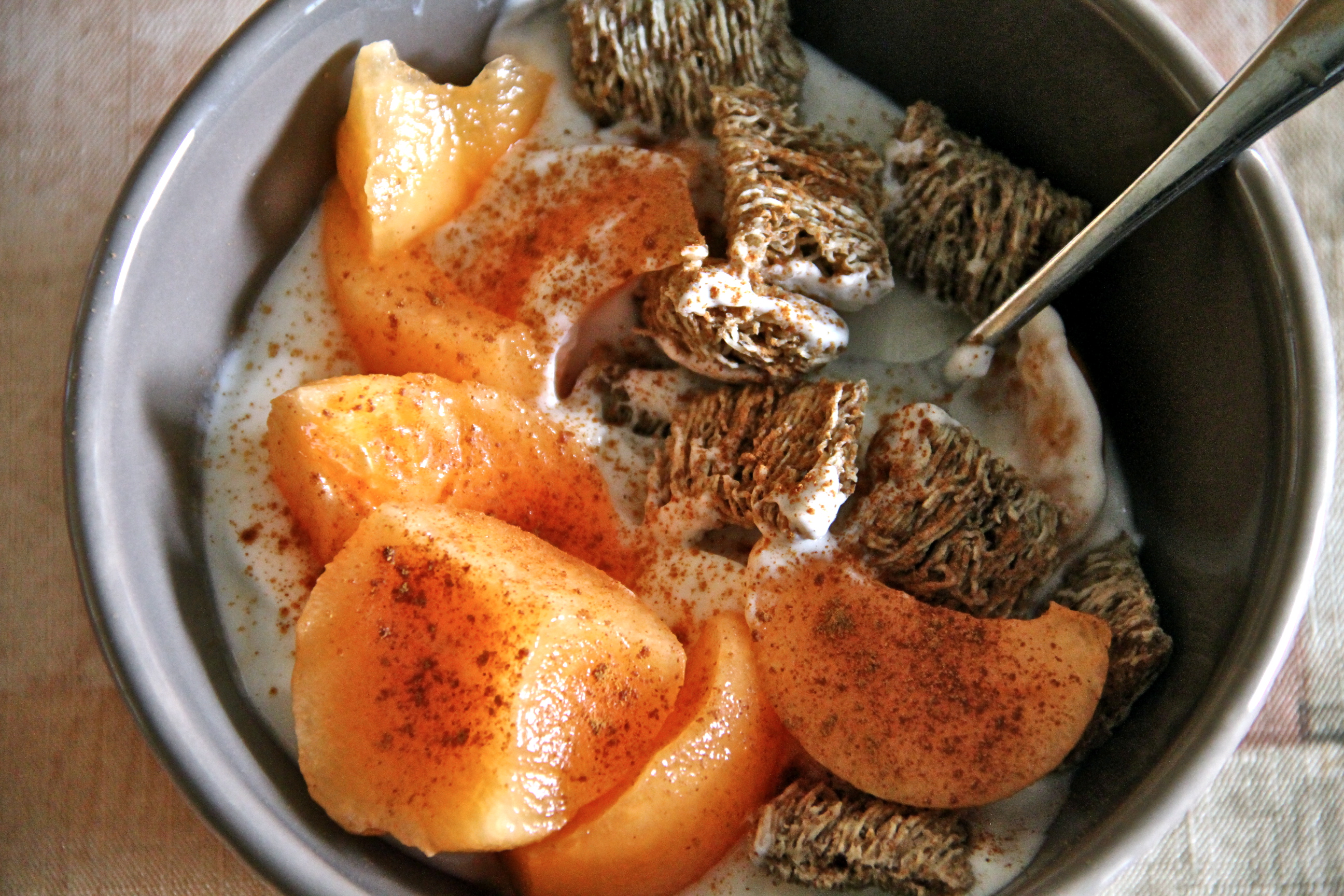 … and I'd like to think that we're currently in a pretty good [read: tasty] place…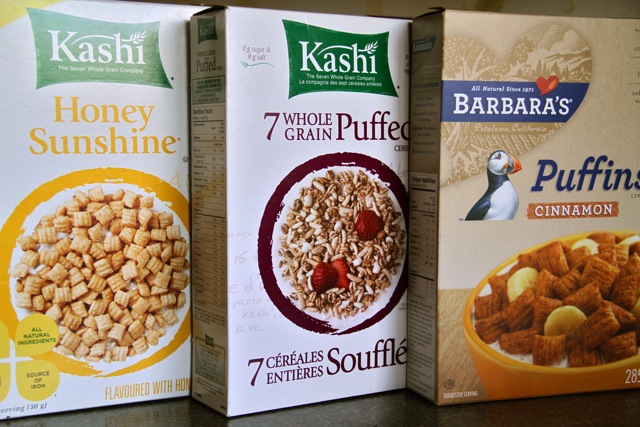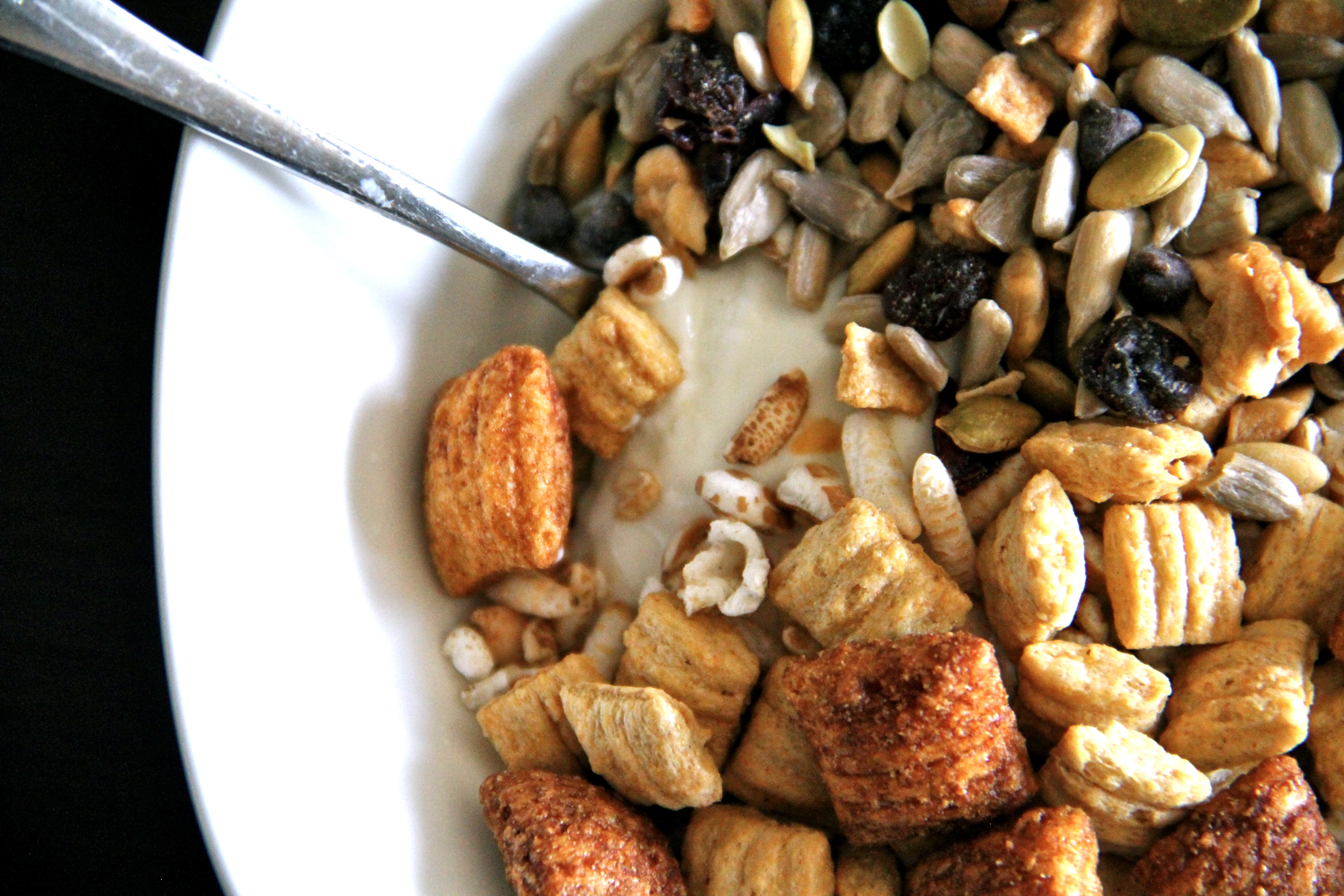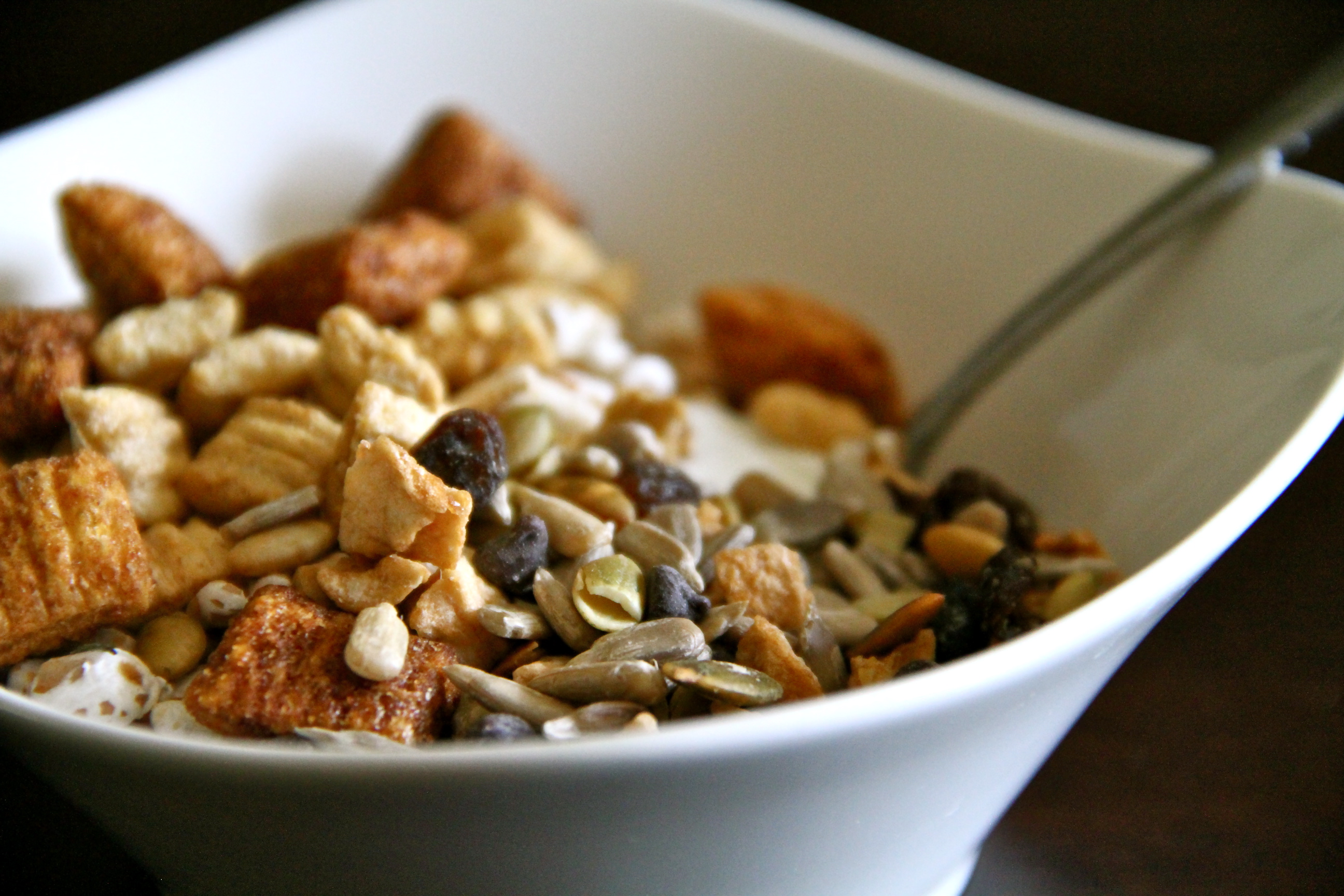 I may never go back to being a cereal-for-breakfast kind of girl, but I'm definitely a must-have-cereal-everyday kind of girl. It's become my snack of choice as of late, and I wouldn't have it any other way.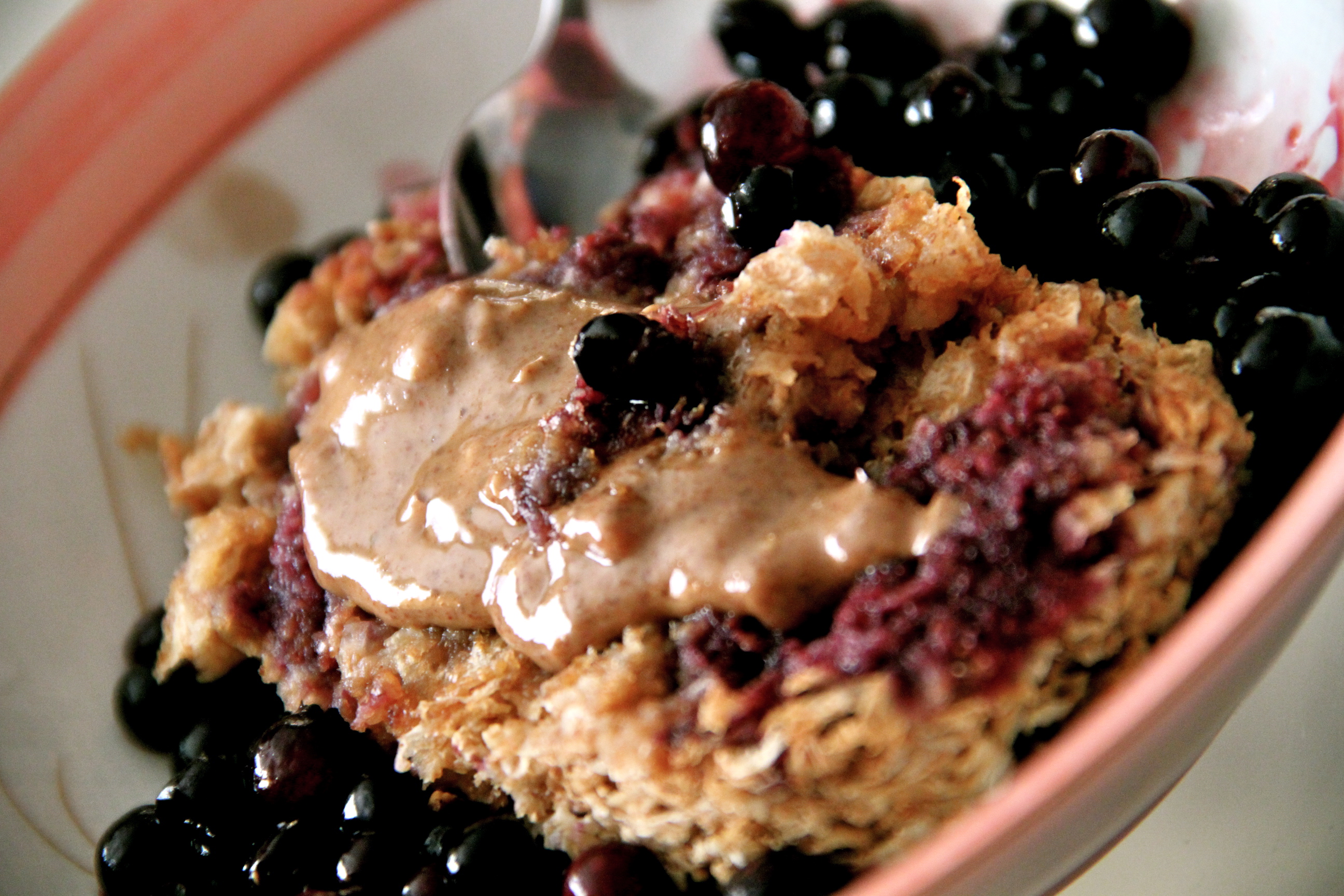 Weetabix soaked in almond milk, with almond butter and wild blueberries.
. – . – . – .
Breakfast: cereal or oatmeal?… or… neither? 😯
What's your current favorite cereal? What about when you were a kid?