Happy Friday, friends!
I'm about to head out for a night on the town, but I wanted to pop in quickly and share something with you guys that I've been dying to talk about for a while now. Not too long ago (maybe last week?) I published my 200th post here on Spoons, and I figured that was definitely something that needed to be celebrated. Blogging has been such a huge part of my life over these past few years, not only because it allows me to indulge in my passion for writing and photography, but because it's introduced me to a community of people that I absolutely adore.
Each and every comment, e-mail, or Tweet that you guys send my way warms my heart like you wouldn't believe, and I wanted to show you how grateful I am for your readership by giving you an opportunity to win a goodies package containing a few of my favorite things, plus some thrown in just for fun.
So what's up for grabs? Well, one lucky winner will receive: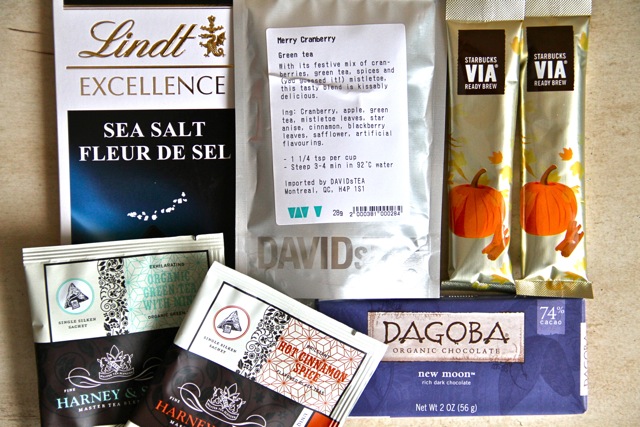 1 Lindt chocolate bar (dark chocolate with sea salt)
1 baggie of David's Tea (merry cranberry)
2 packets Starbucks Via (pumpkin spice)
Samples of Harney & Sons teas (green tea & hot cinnamon spice)
1 Dagoba chocolate bar (new moon)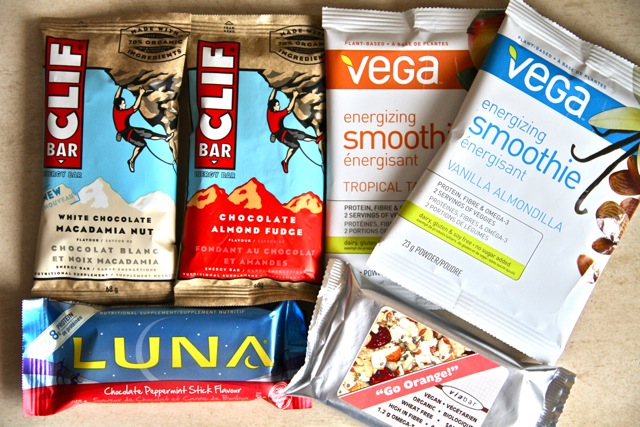 2 Clif bars (white chocolate macadamia & chocolate almond fudge)
2 baggies of Vega smoothie mixes (vanilla almondilla & tropical tango)
1 Luna bar (chocolate peppermint stick)
1 ViaBar [locally made] (go orange)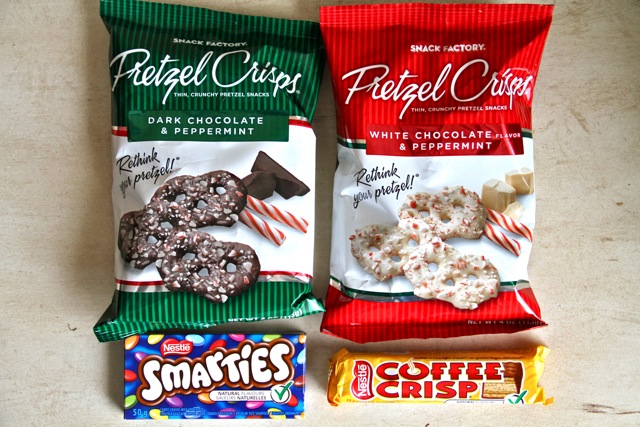 2 baggies of Snack Factory pretzel crisps (dark & white chocolate)
2 Canadian candy bars (Smarties & Coffee Crisp)
. – . – . – .
There are 4 ways you can enter (leave a separate comment for each):
1. Tell me one thing you love about yourself (mandatory)
2. Subscribe to Running with Spoons via e-mail, Google Reader, or RSS feed  and let me know.
3. Follow me on Twitter or Instagram (@RunWithSpoons) and leave a comment with your ID.
4. Like Running with Spoons on Facebook.
You have until December 17th at midnight to enter, and I'll announce the winner on the 18th.
Love you guys, and good luck!
. – . – . – .
Edited to add: I can't even begin to describe how badly my heart aches for all those affected by the recent school shootings in CT. My thoughts and prayers are with all the families who lost a loved one, and with the community that has to deal with the aftermath of such a horrific act. Please remember that life is precious, and never take your loved ones for granted.