Happy Independence Day to all my lovely American readers!
And happy 4th of July to everyone else – it may not be a holiday, but it's still a happy day 😀 And if you haven't been having the best day, head on over to the comments that people left on my last post and maybe you'll get some ideas for how to make yourself smile. I know that simply reading about what makes other people happy brought a smile to my face, so hopefully it'll be able to brighten yours as well.
Something that doesn't brighten my day, though?
Decision making. Ugh.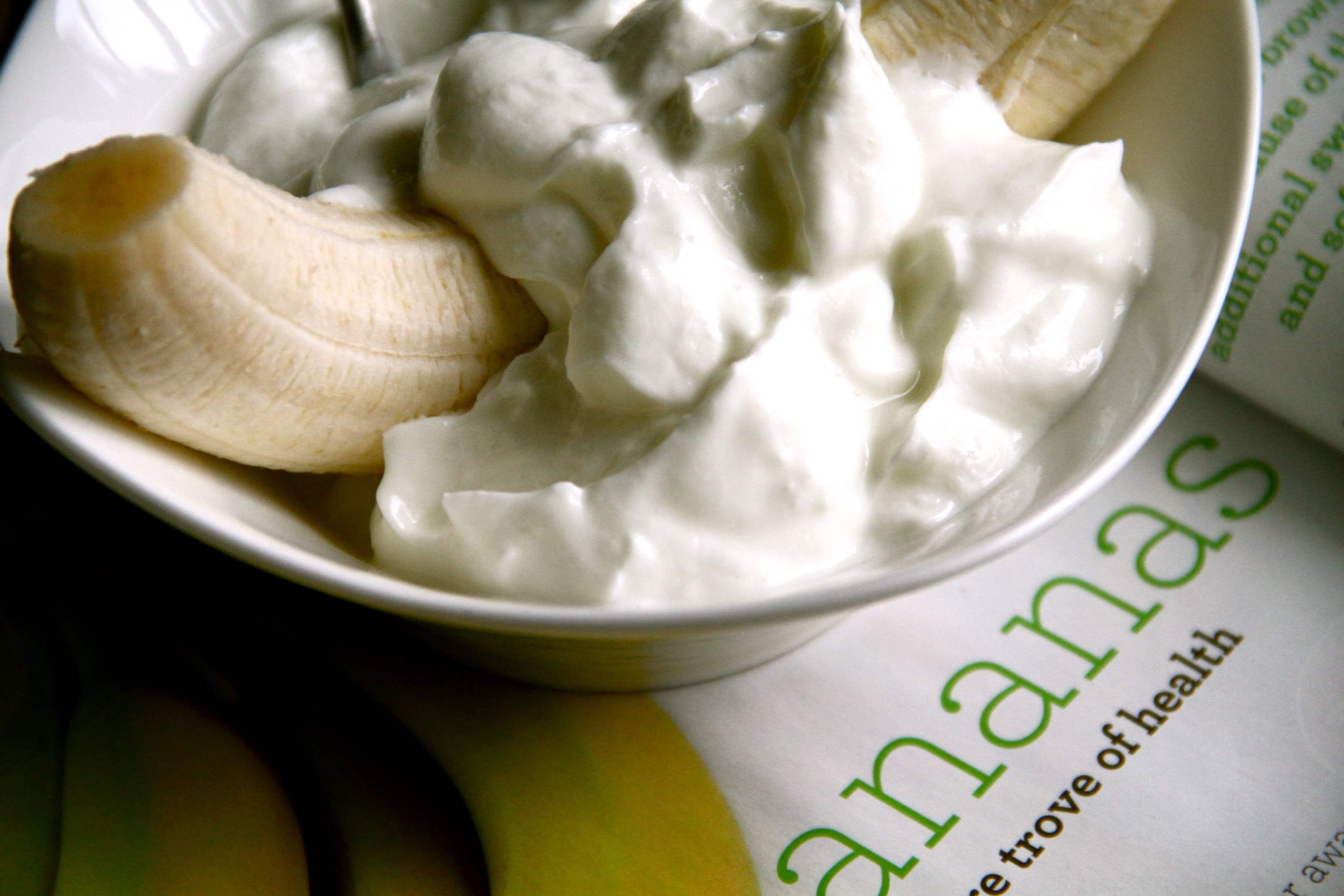 (This snack, on the other hand, always brightens my day… banana and Greek yogurt)
Black/white? Left/right? Smooth/chunky? Eep! I just don't know! I mean, I'll pick something eventually, but it usually takes me a good amount of time, and if there are too many options (take, clothes/furniture shopping for example)? Sometimes I get so overwhelmed that I just give up and go home empty handed.
Yeah. Working on that one…
I've been facing some pretty big life decisions lately (more on this in a future post, when I have more things figured out), and my indecisiveness definitely plays a huge role there; but it seems to play an even bigger role when it comes to simpler and more mundane decisions…
… like figuring out what I want to have for an afternoon snack 😯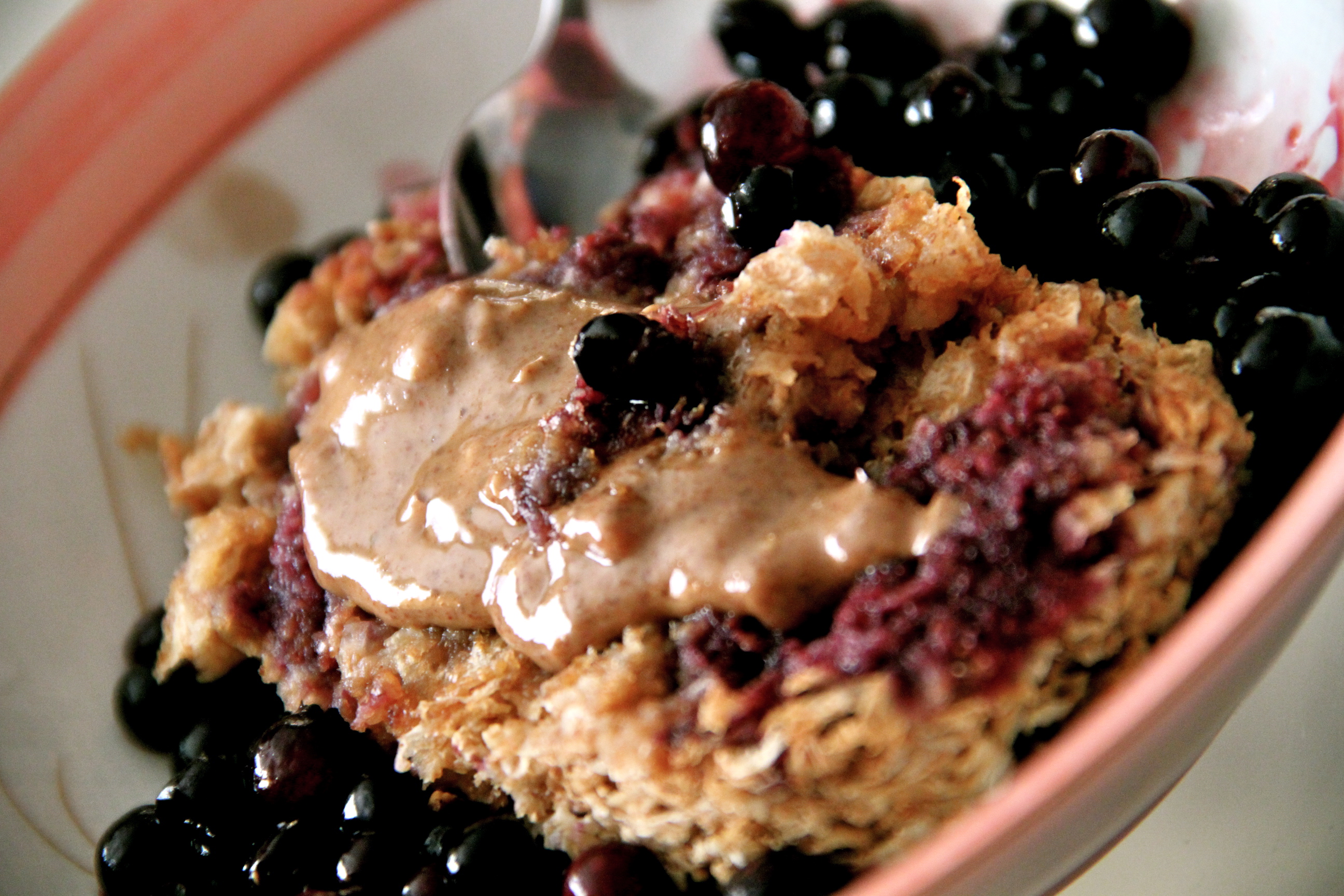 Weetabix soaked in almond milk, fresh blueberries, almond butter
You know… because choosing between a chocolate chip cookie or a muffin will change my life.
Actually, there was a time where choosing what to eat did feel like a matter of life and death, as I had to get it just right because eating a meal that I didn't enjoy would throw off my entire day.
Thankfully, that's no longer the case, but I do prefer to enjoy what I eat, which usually isn't an issue since I just listen to my cravings. The problem is that my cravings start to fail me when I get too hungry, because then everything starts looking good, making it a lot harder to decide.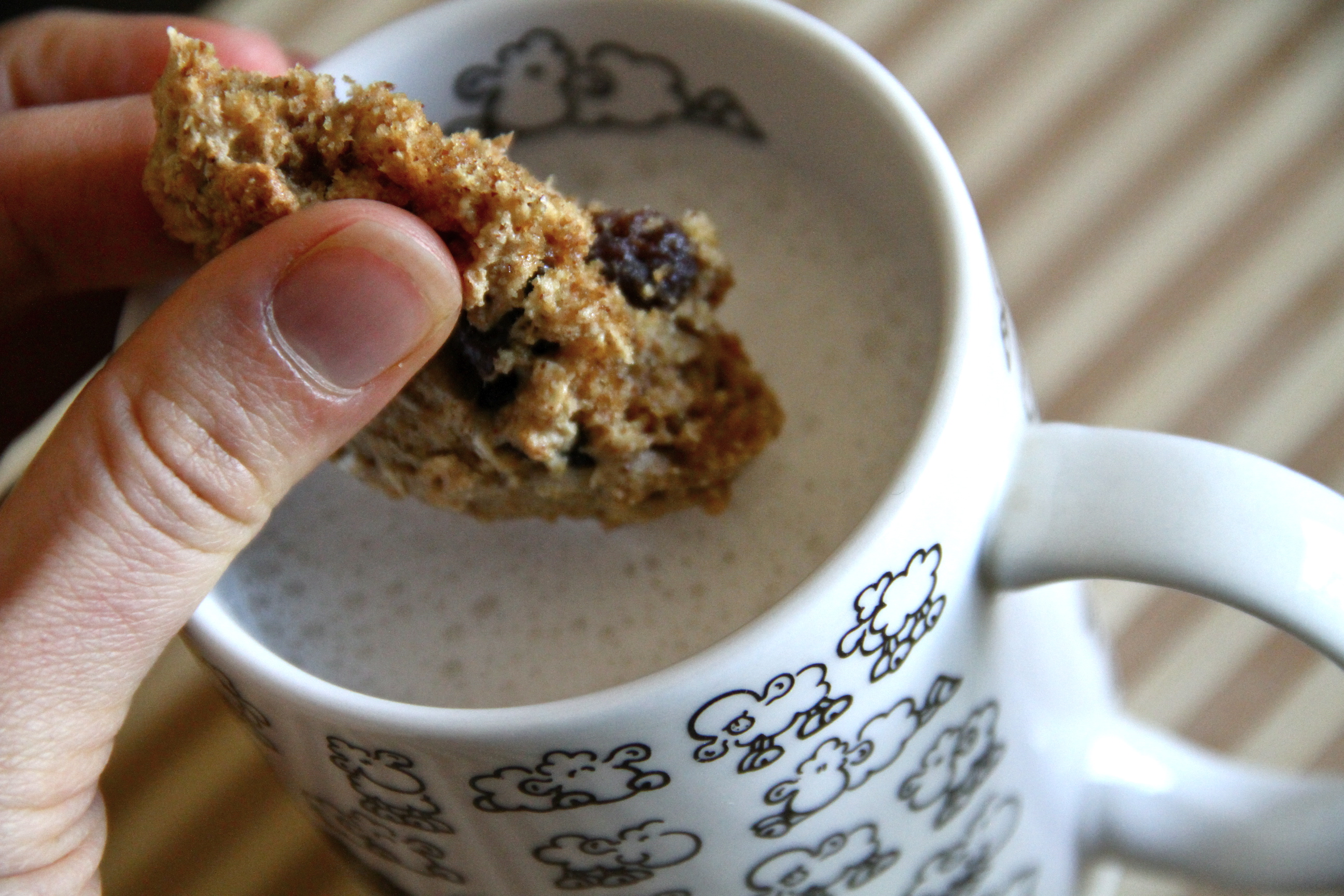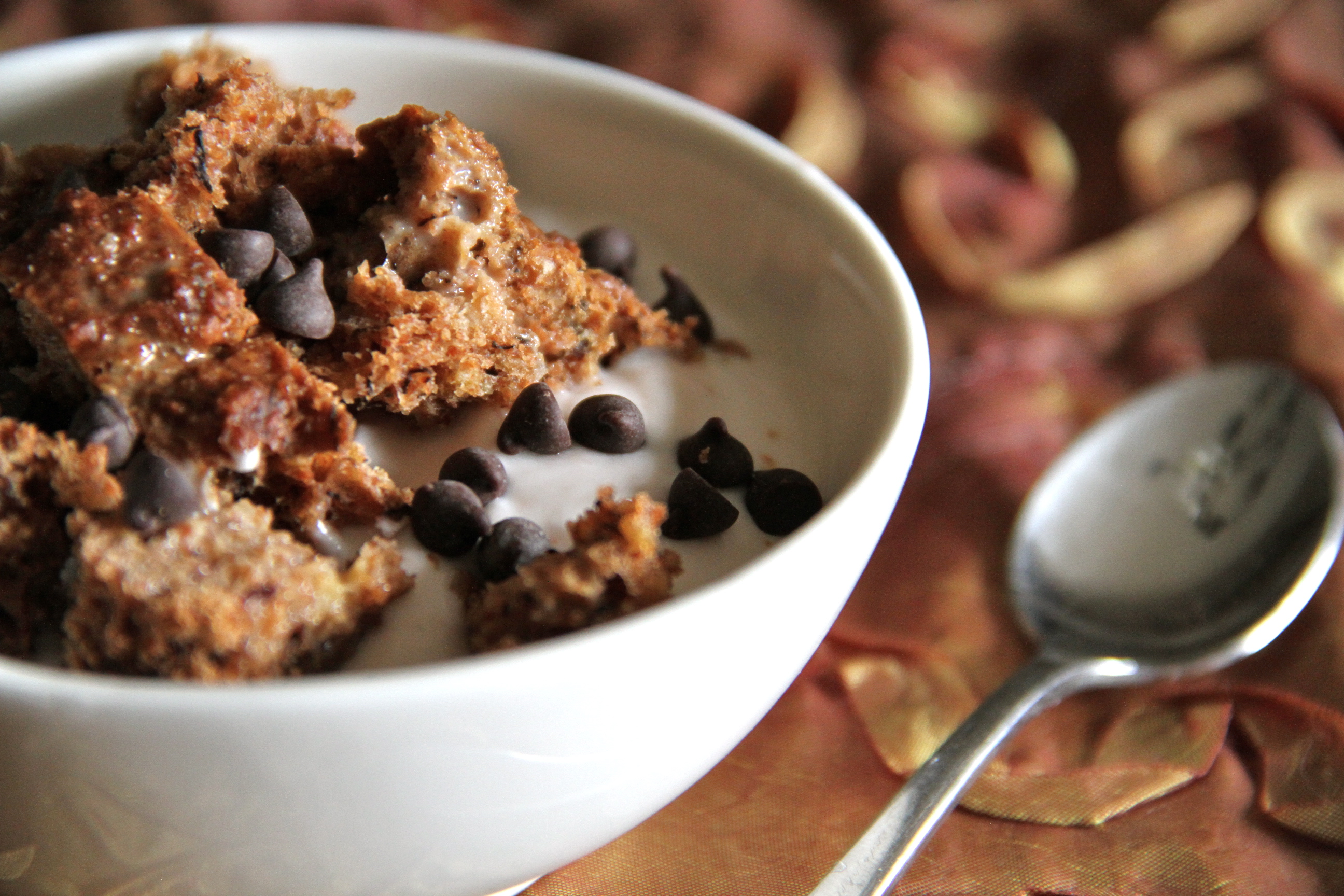 Cookies? Yogurt mess? Cereal? Fruit?
All of it!… which, unfortunately, only works some of the time.
For all those other times, I need to make a decision, and that's where having a food blog kind of comes in handy. I won't lie – there have been times where I've glanced through the pictures in my older posts to see if anything would pop out at me, and a lot of the time, it did.
So, I've decided to put together a little collection of some of my favorite snacks, both for myself and anyone else who struggles with snack time indecisiveness. Hope you enjoy 😀
. – . – . – .
Bake/No-bake Goodies…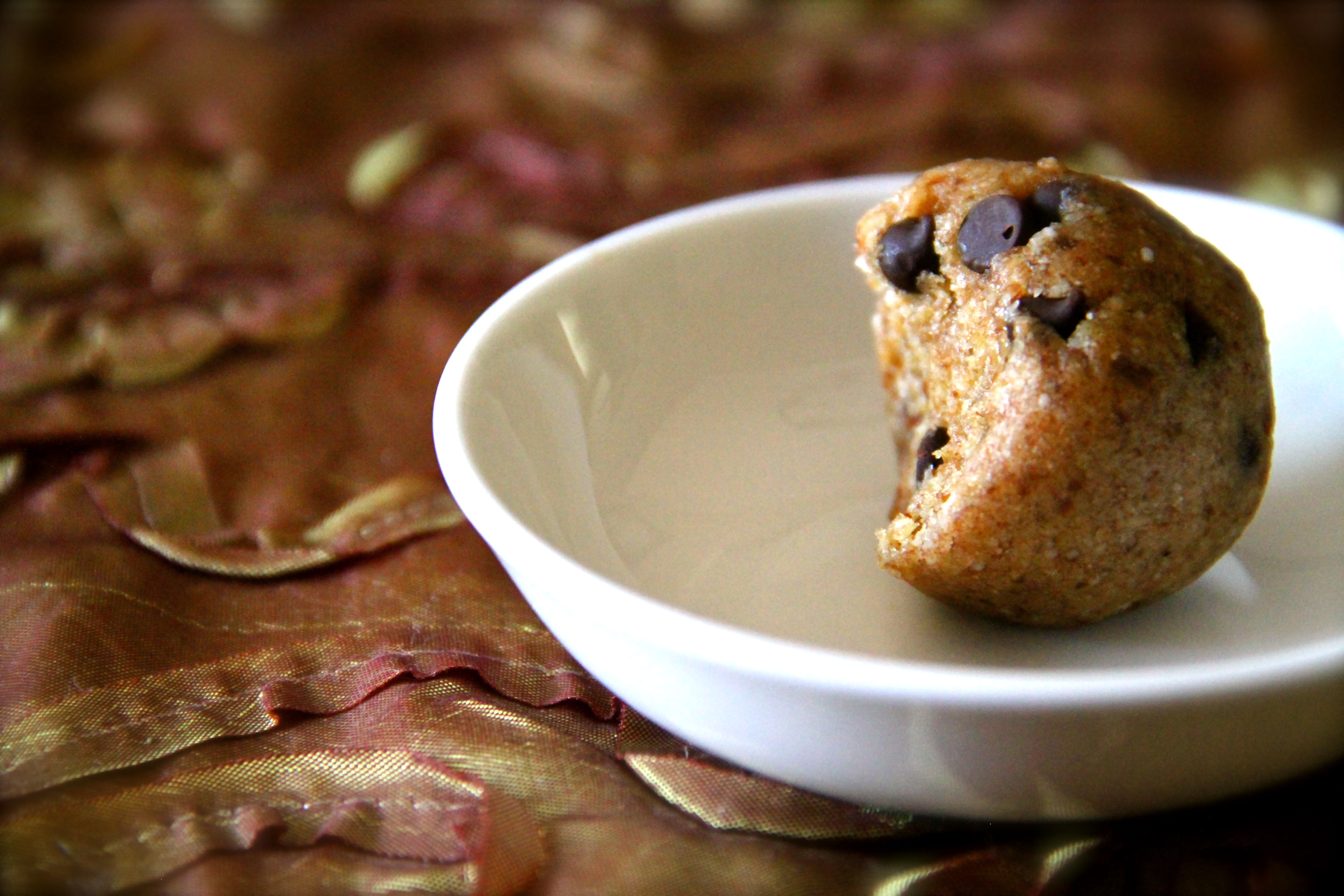 Chocolate chip cookie dough protein balls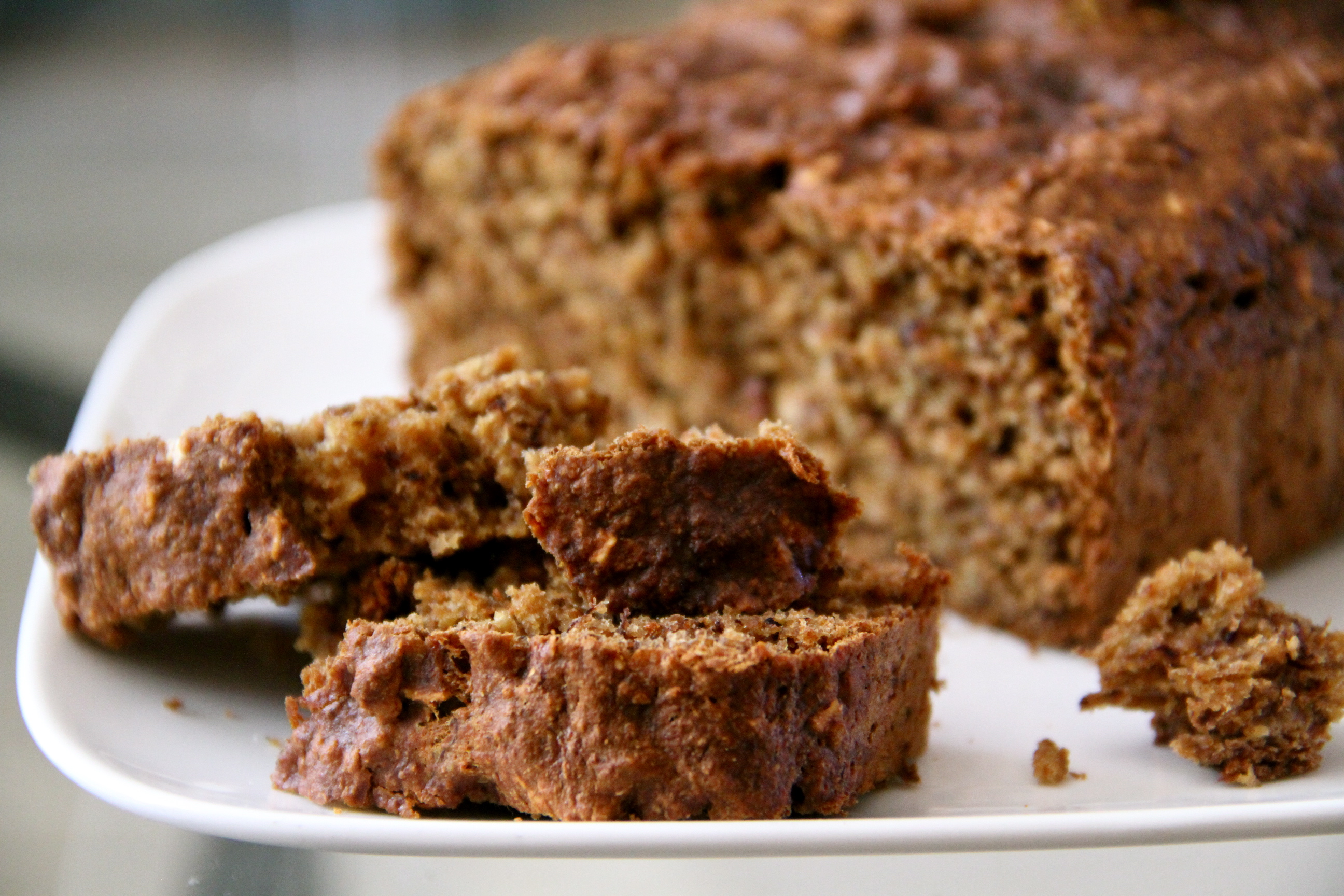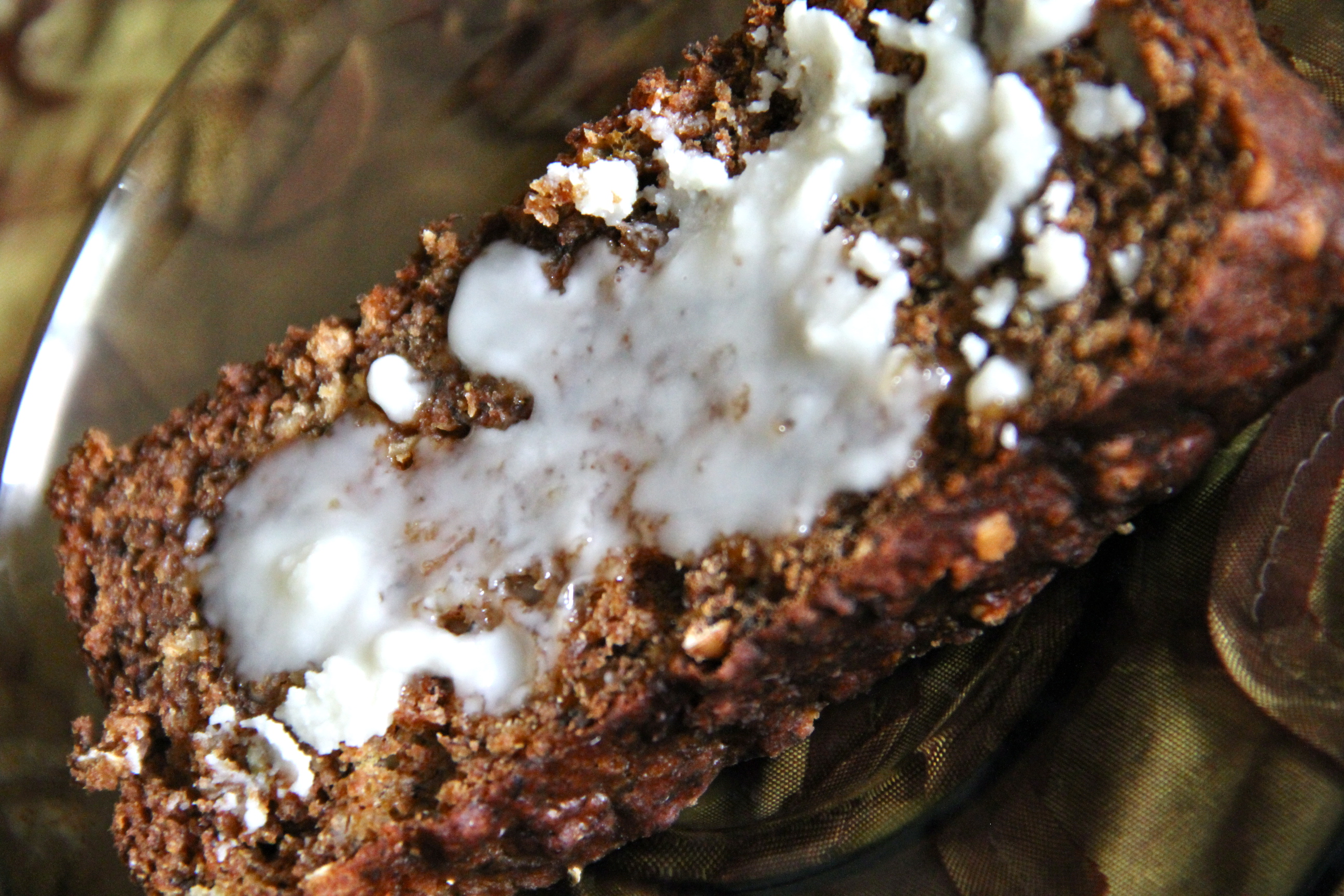 Blissful banana bread… with melted coconut butter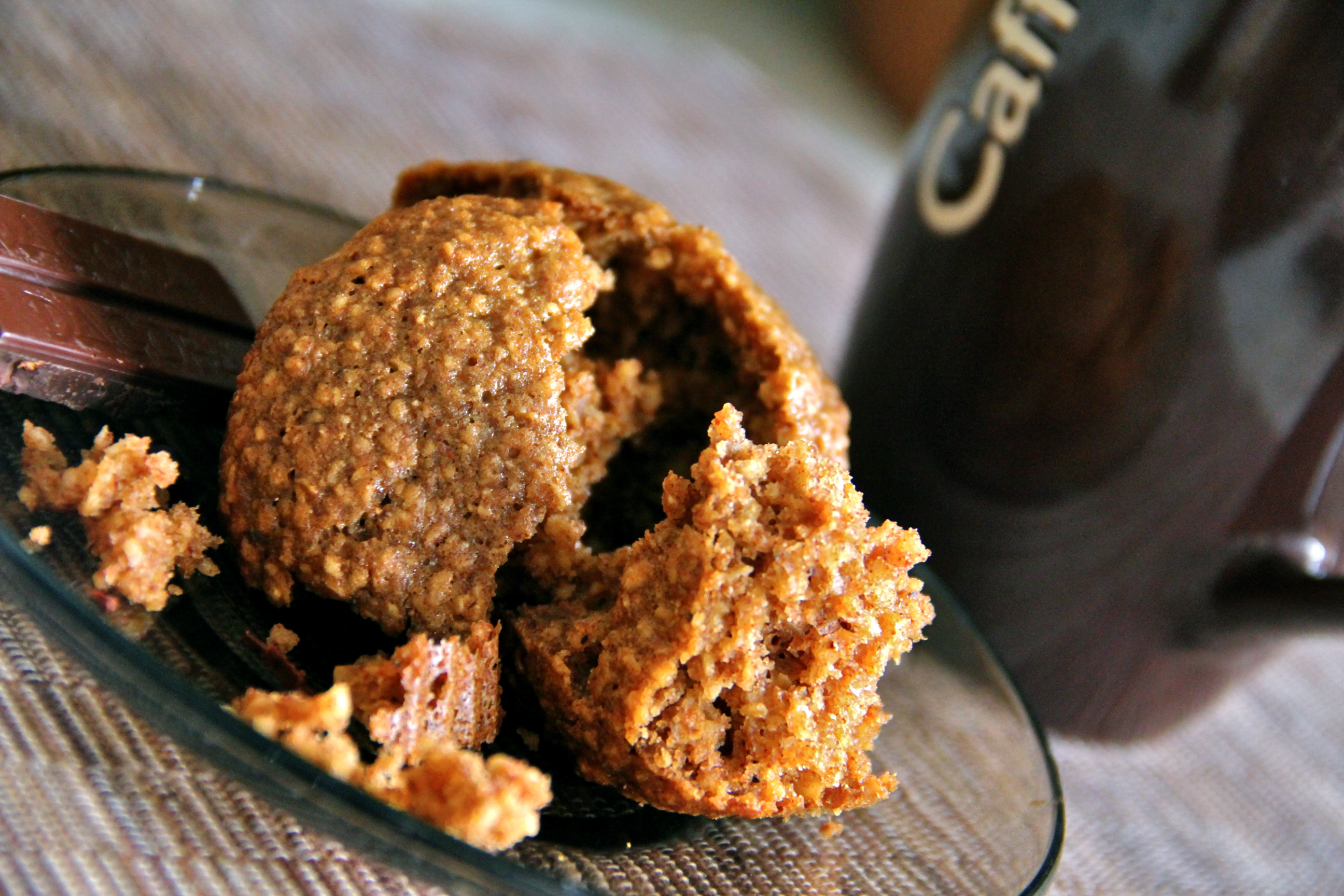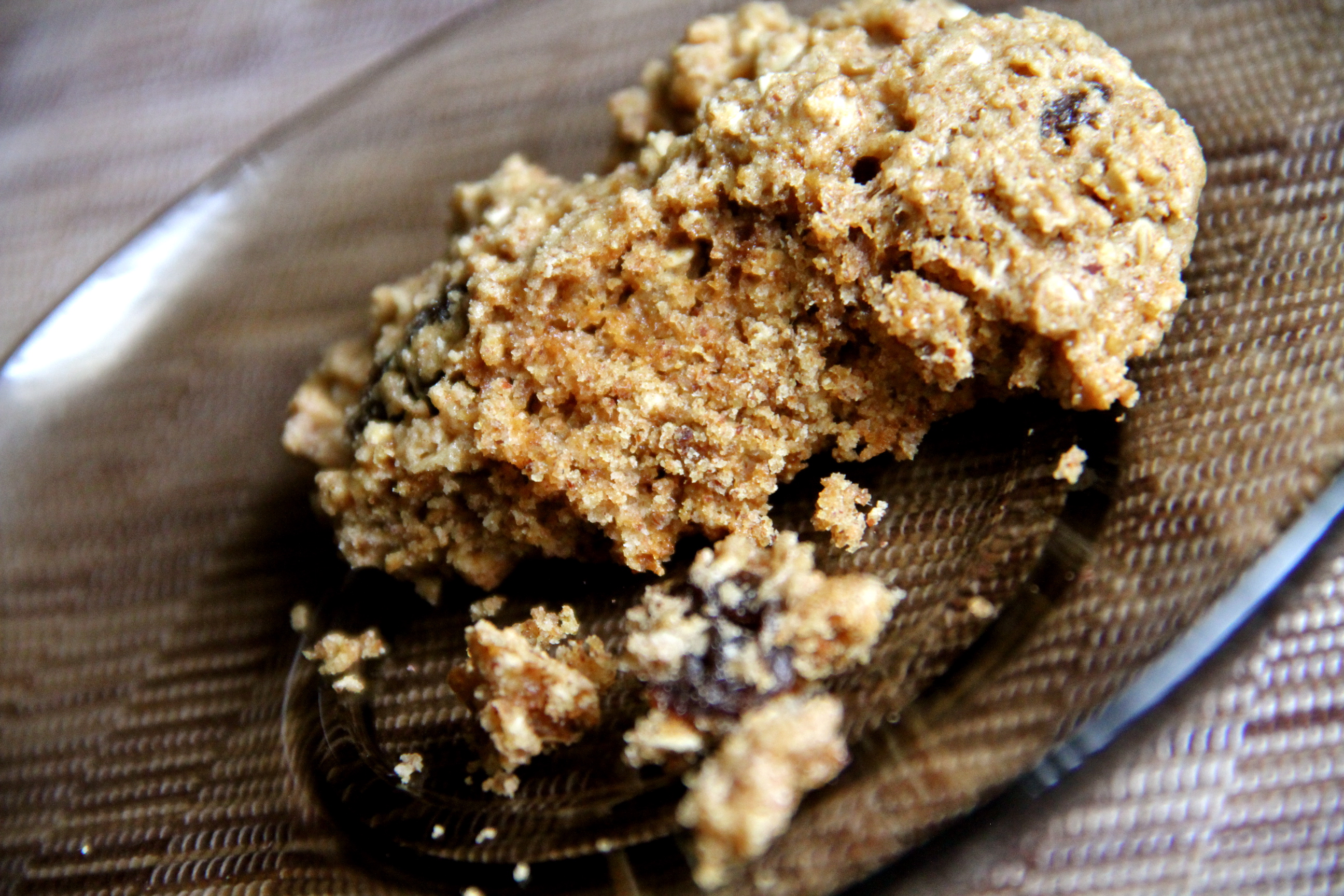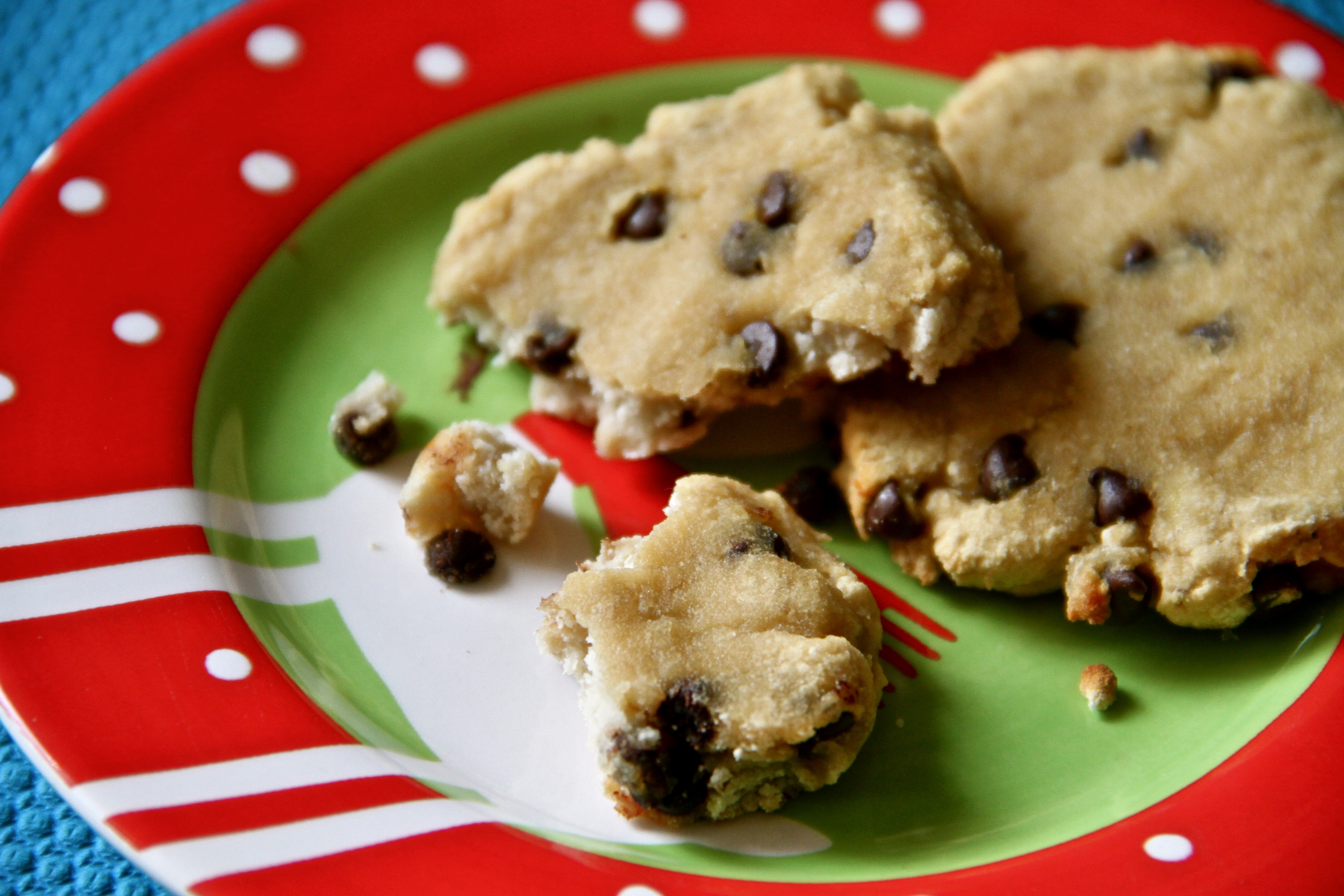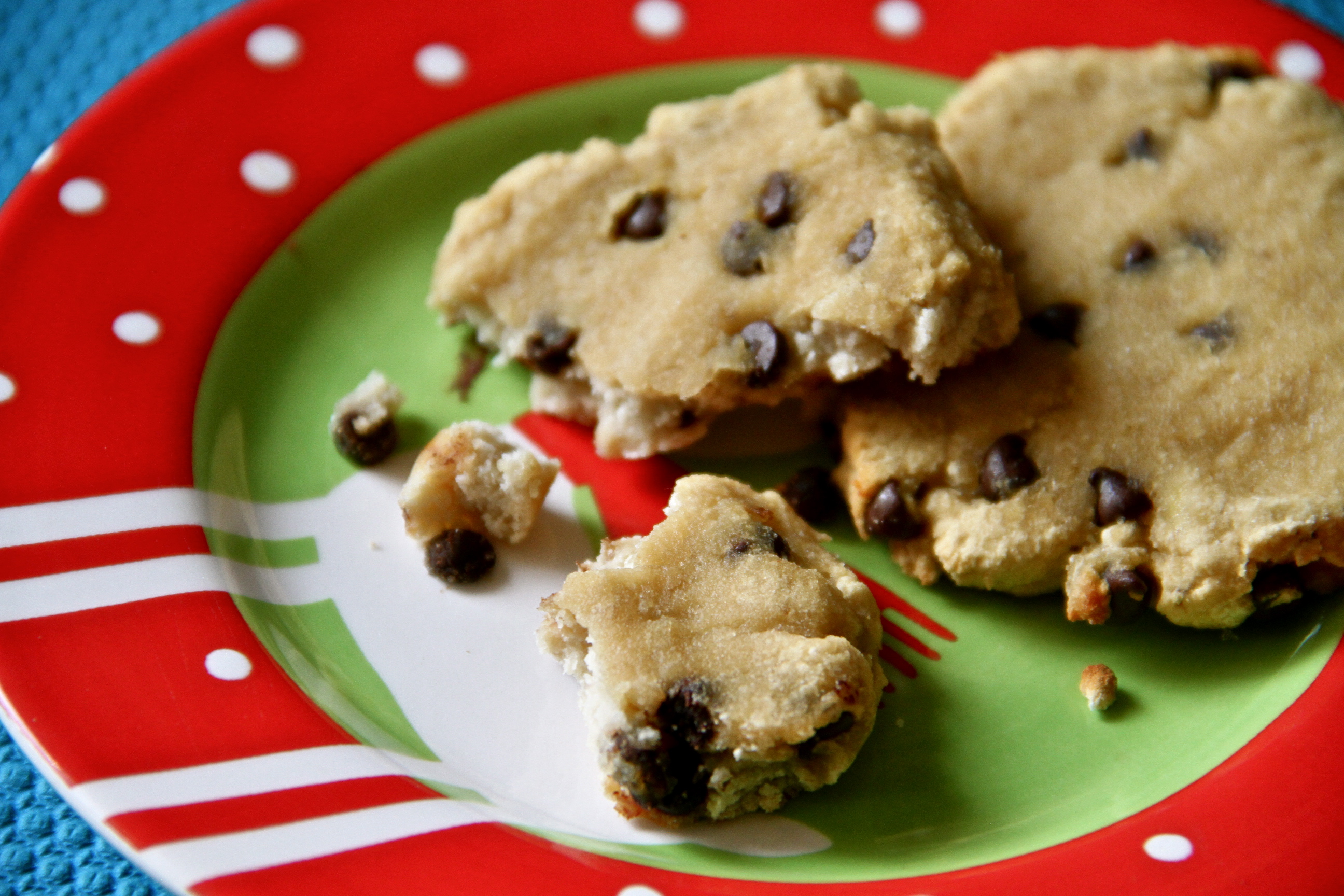 Chocolate chip oatmeal cookies … Coconut banana chocolate chip cookies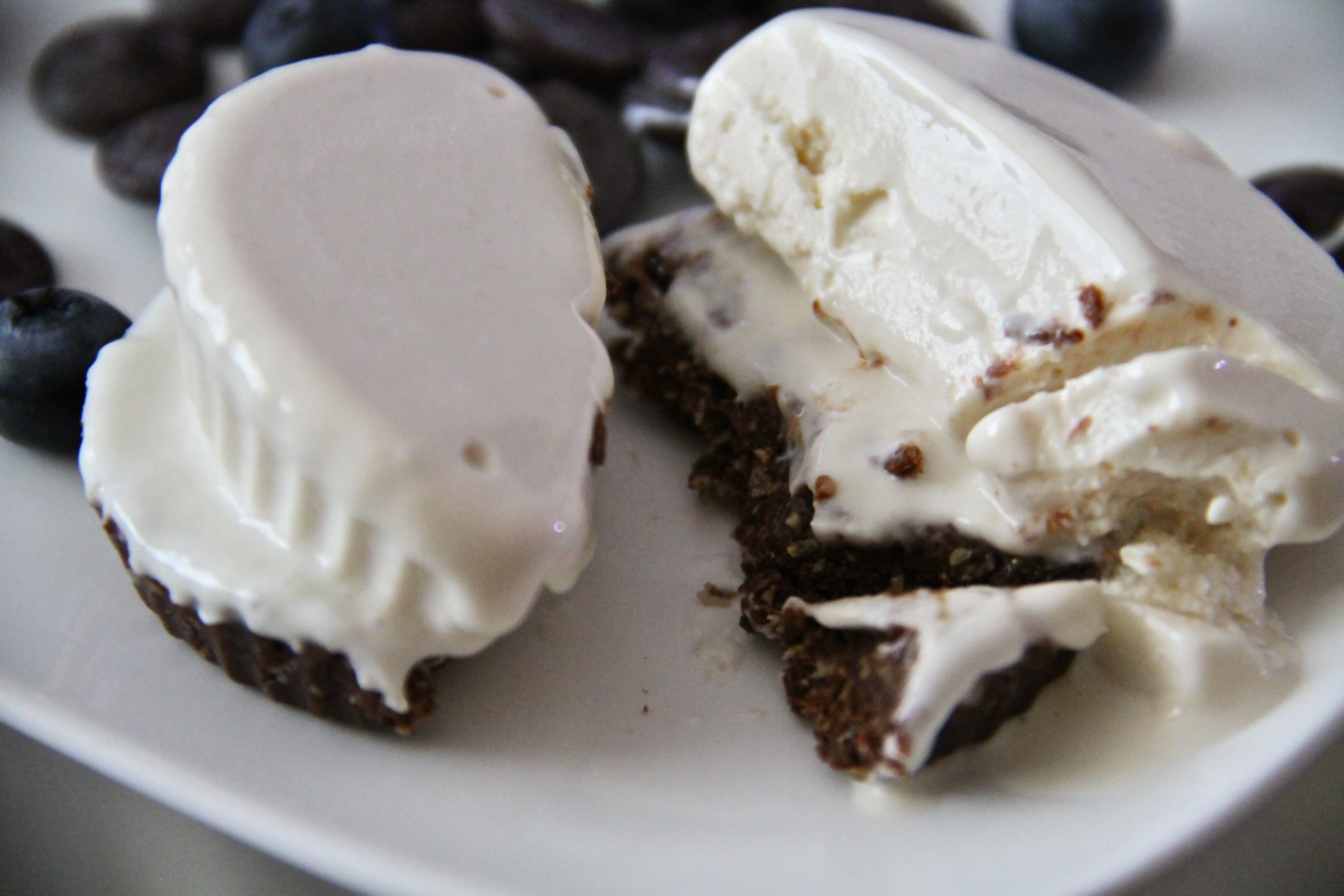 No- bake chocolate cheesecake bites
. – . – . – .
Yogurt Messes…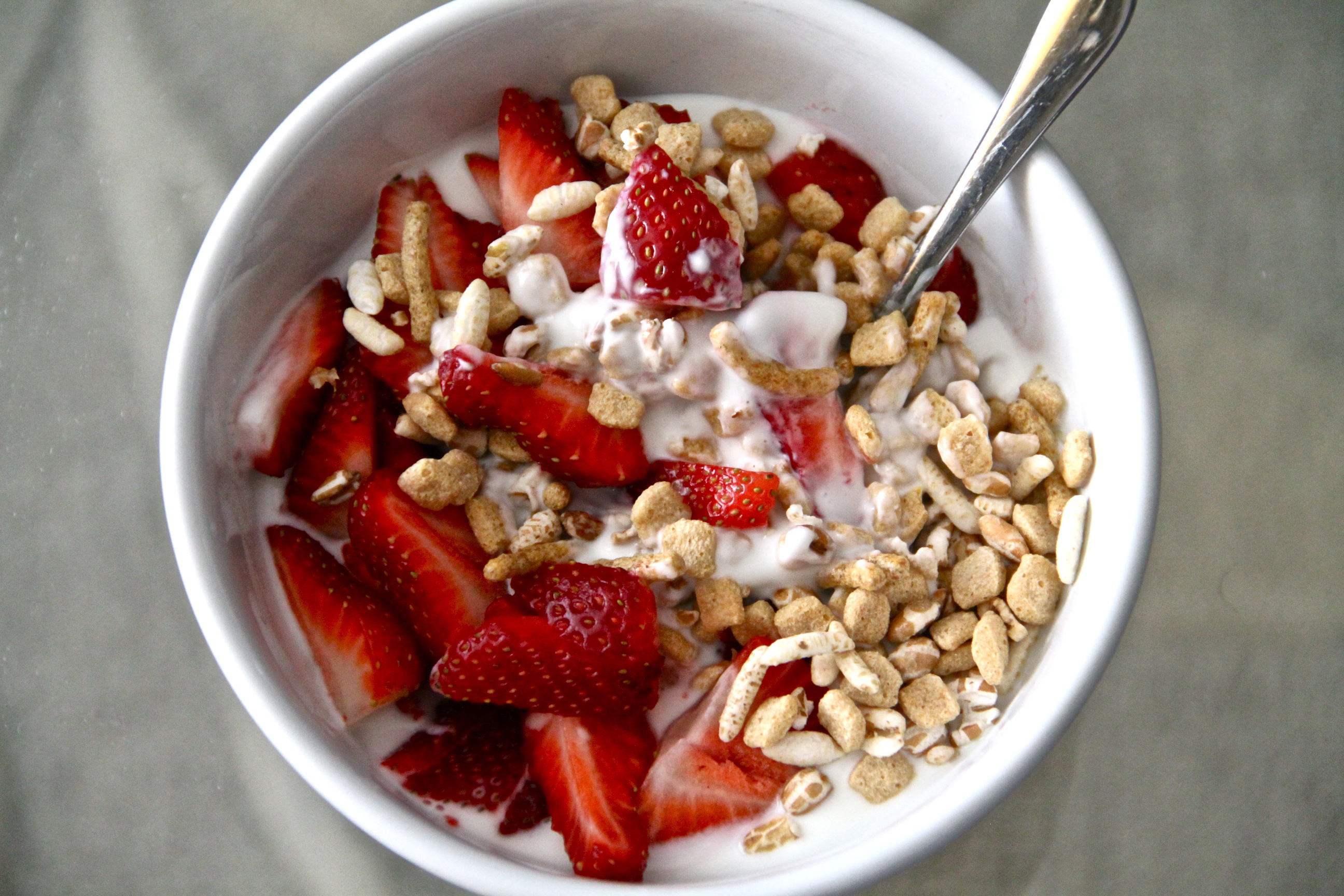 Greek yogurt, fresh strawberries, Kashi GoLean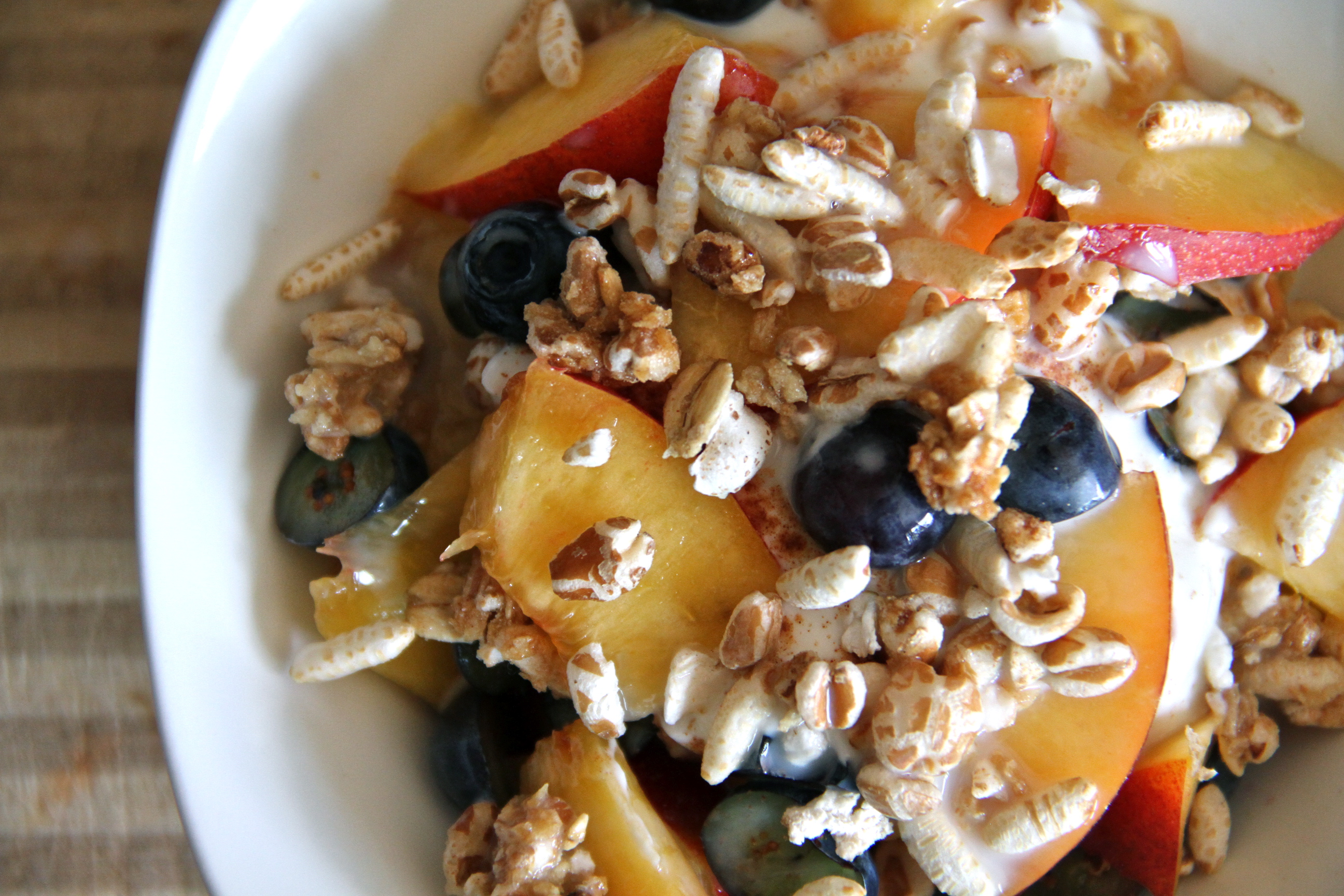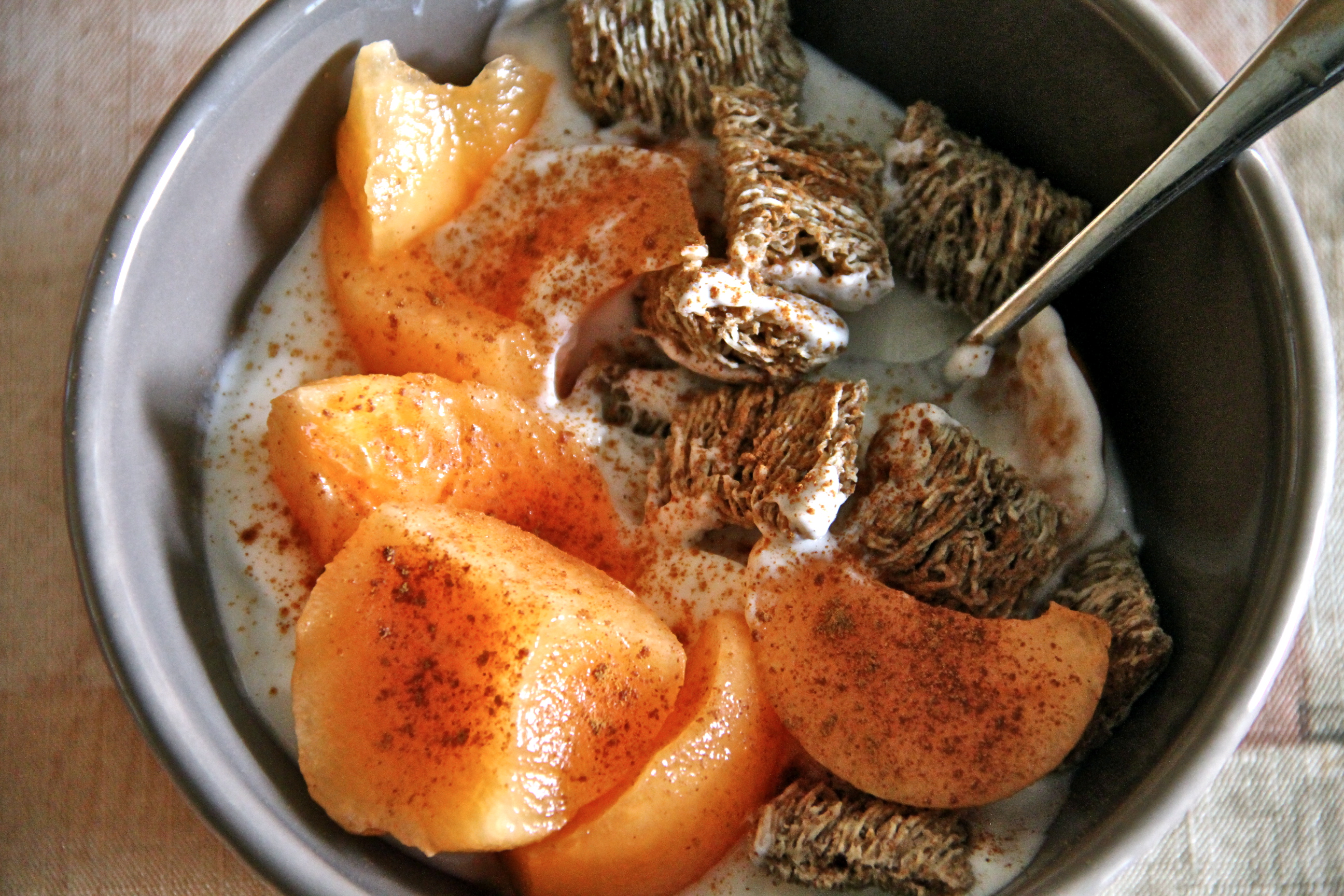 Greek yogurt, fresh peaches/blueberries, puffed wheat … Greek yogurt, cantaloupe, Kashi Cinnamon Harvest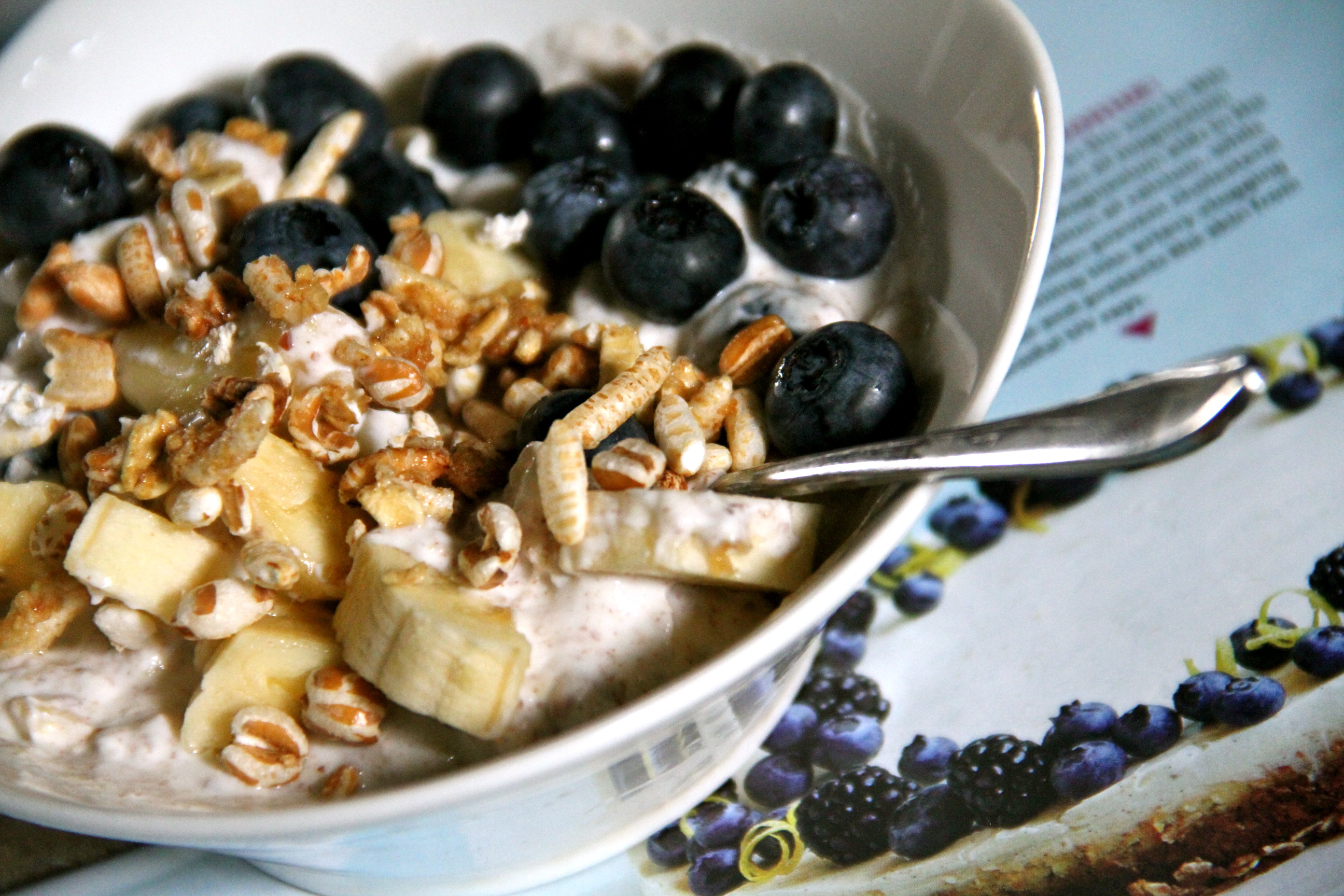 Greek yogurt, flaxmeal, banana, blueberries, Kashi GoLeanCrunch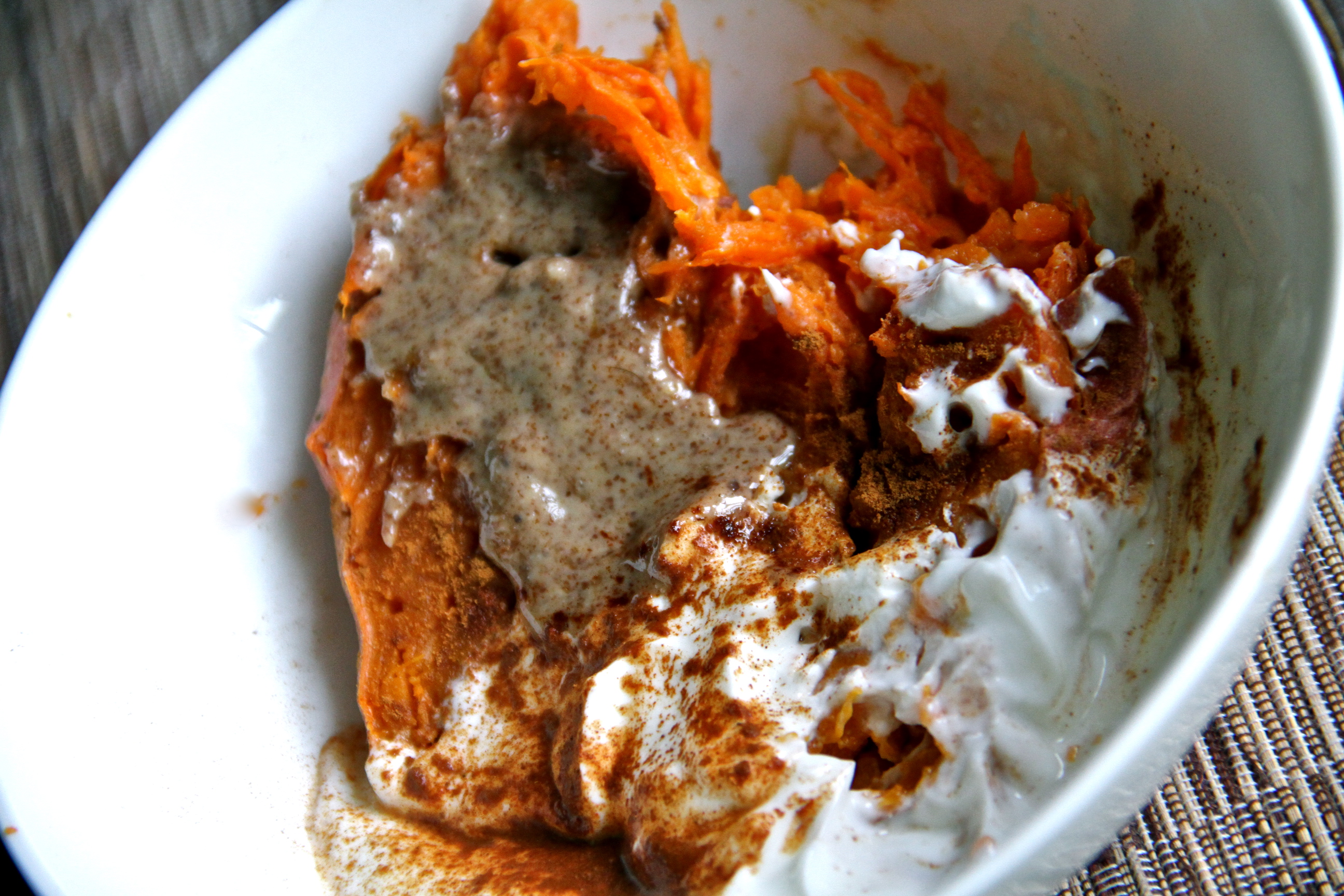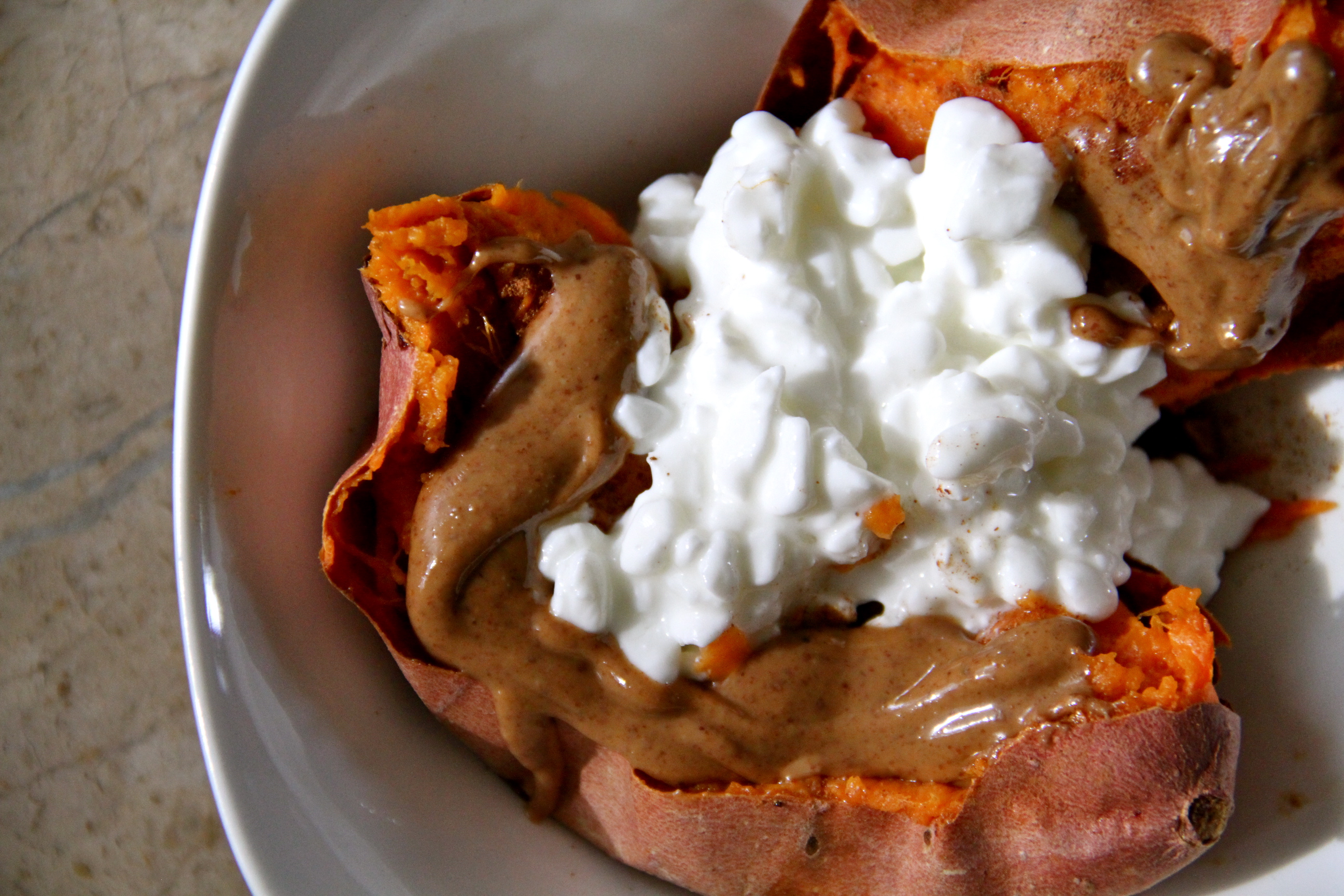 Baked sweet potato with maple syrup, cinnamon, almond butter, Greek yogurt/cottage cheese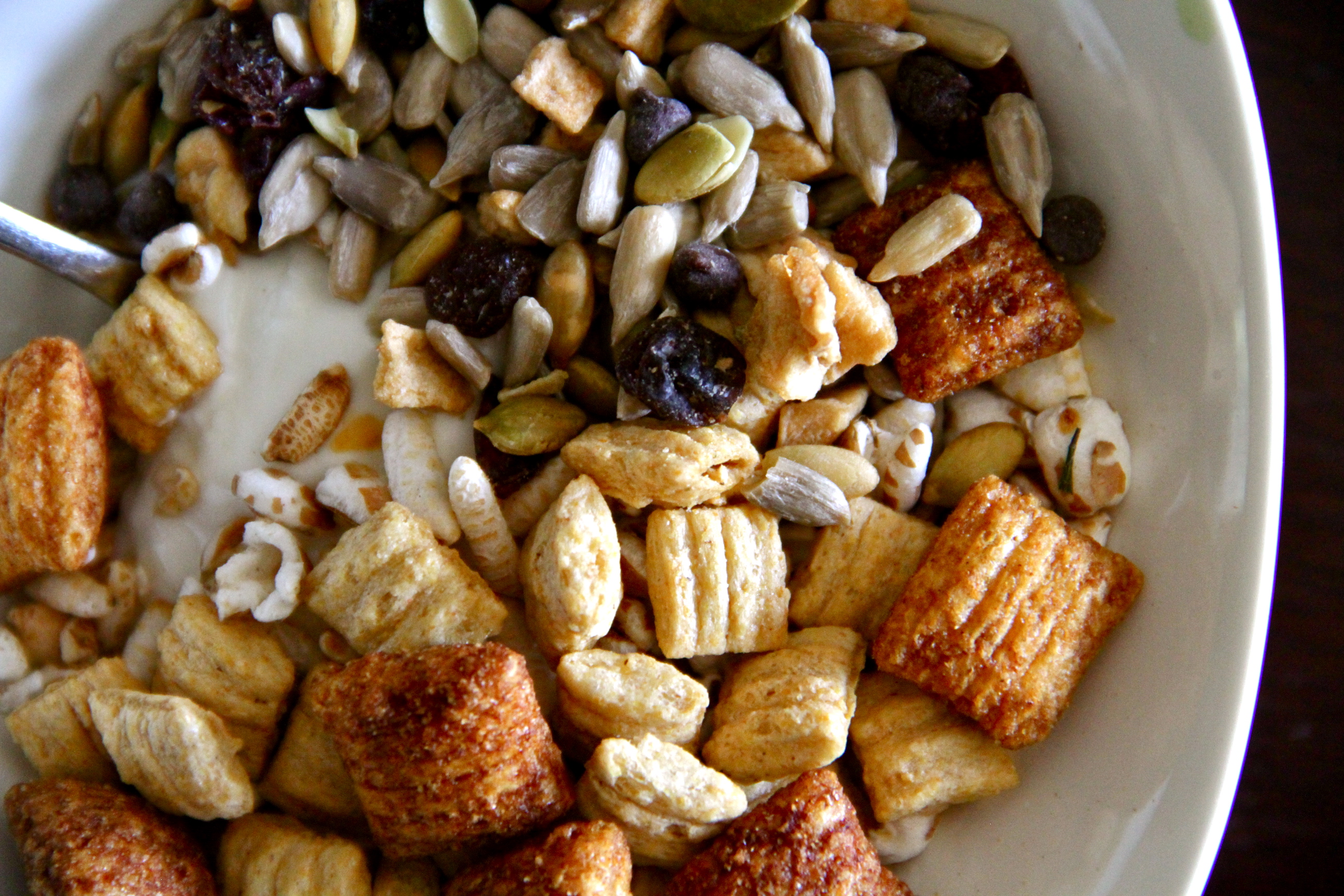 Greek yogurt, puffed wheat, Puffins, Kashi Honey Sunshine, trail mix
. – . – . – .
Oatmeal…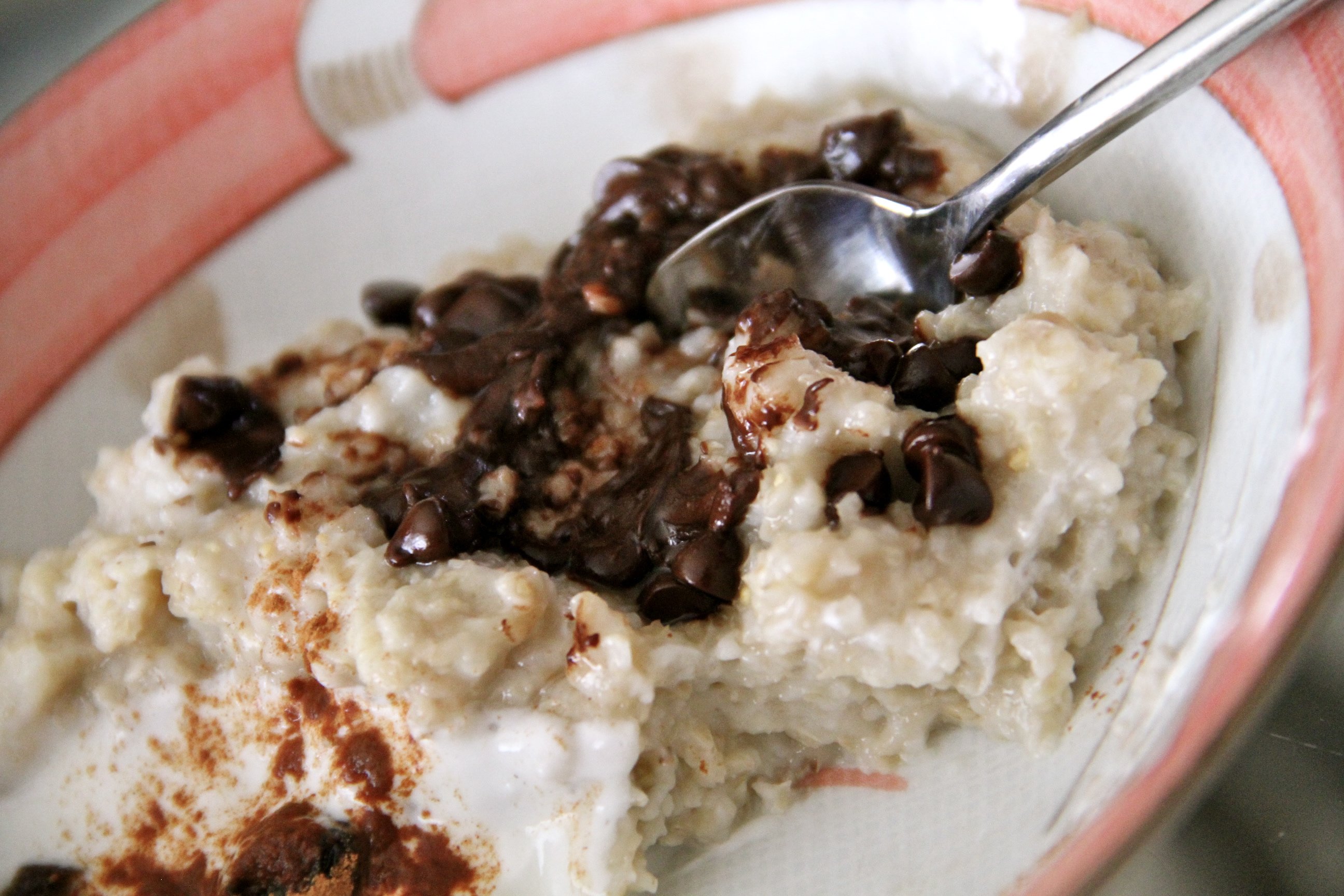 Oat bran with Greek yogurt and melted chocolate chips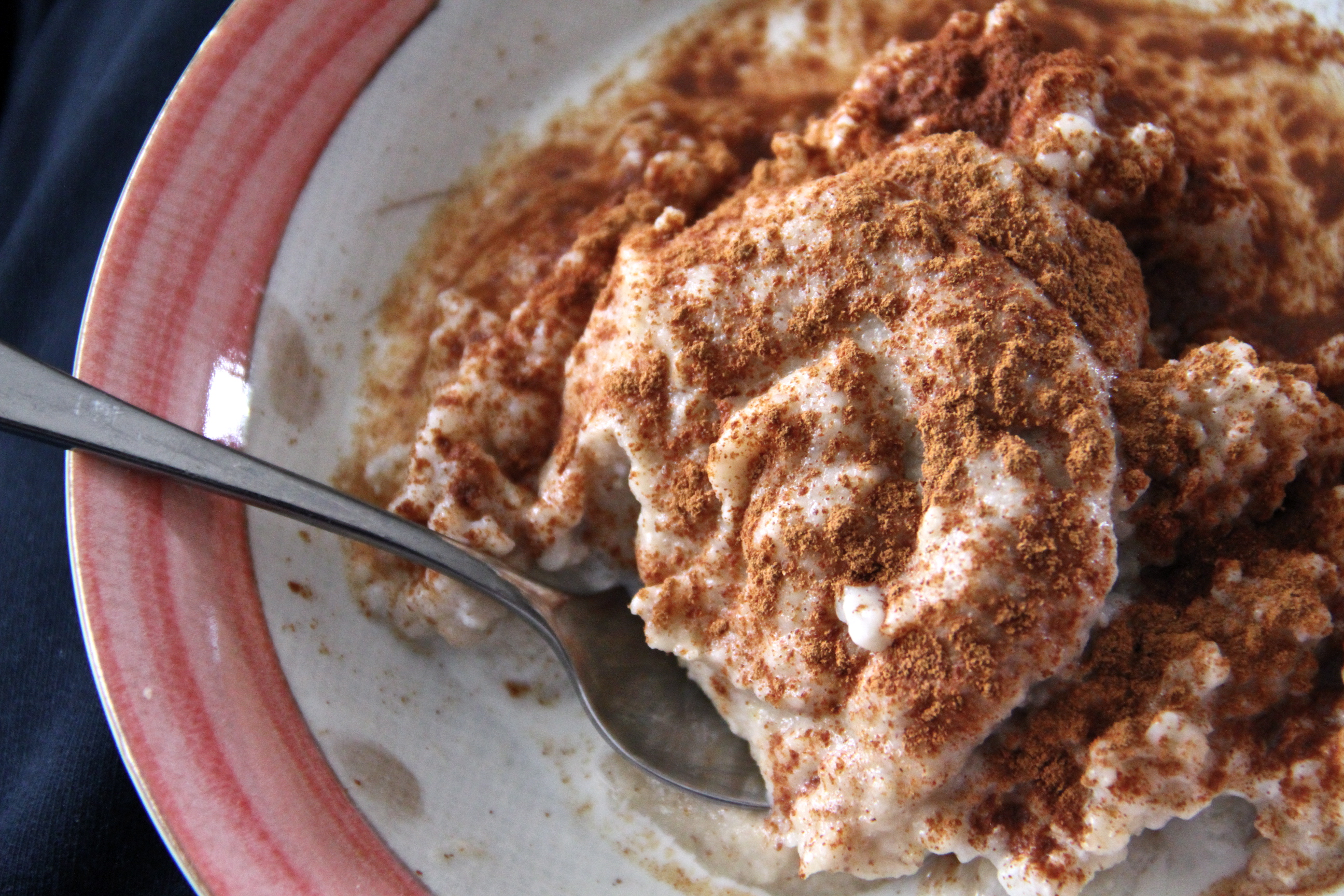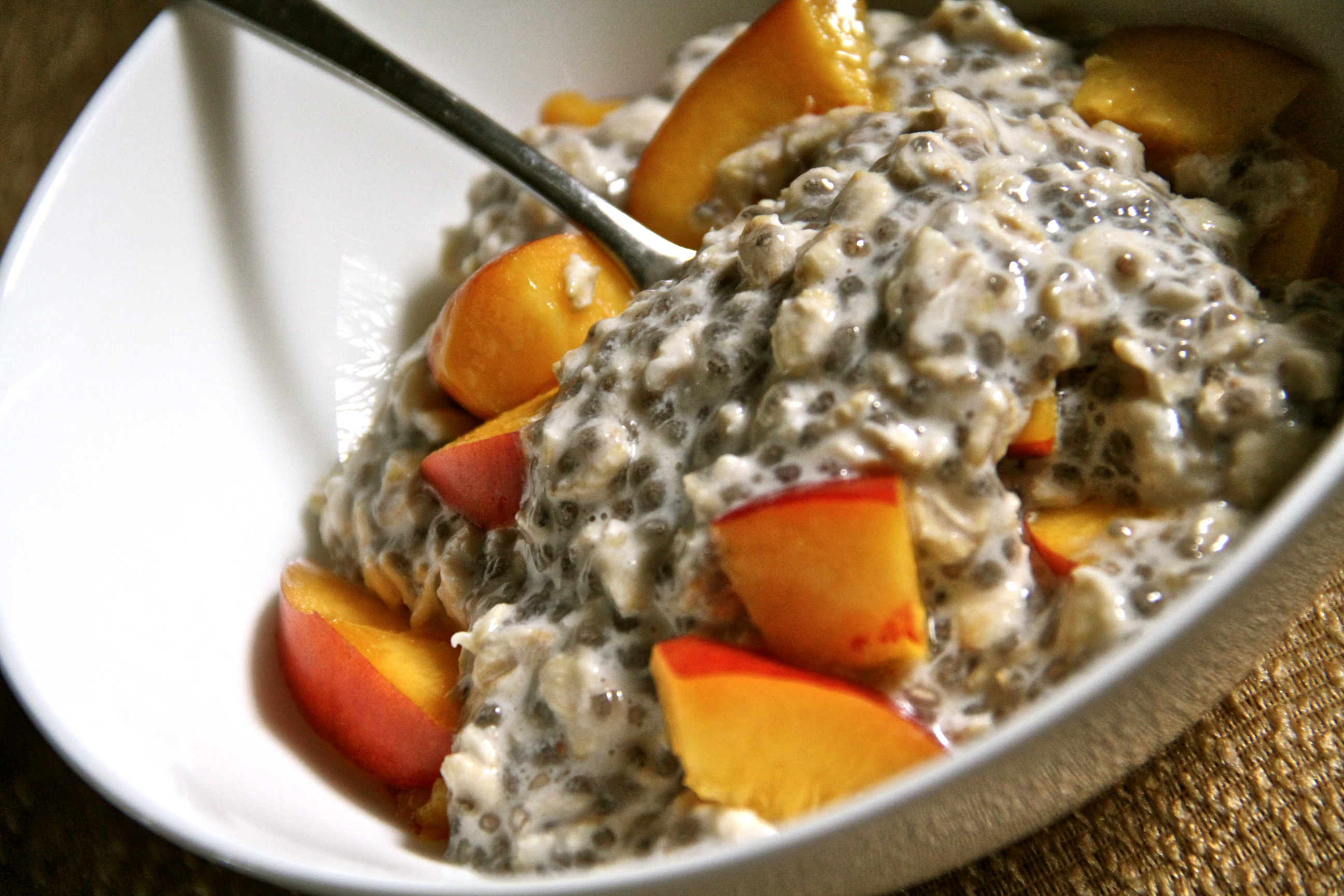 Oat bran with almond milk, cinnamon, and almond butter mixed with applesauce … Vegan overday oats with vanilla almond milk, chia seeds, fresh peaches
. – . – . – .
All Things Chocolate…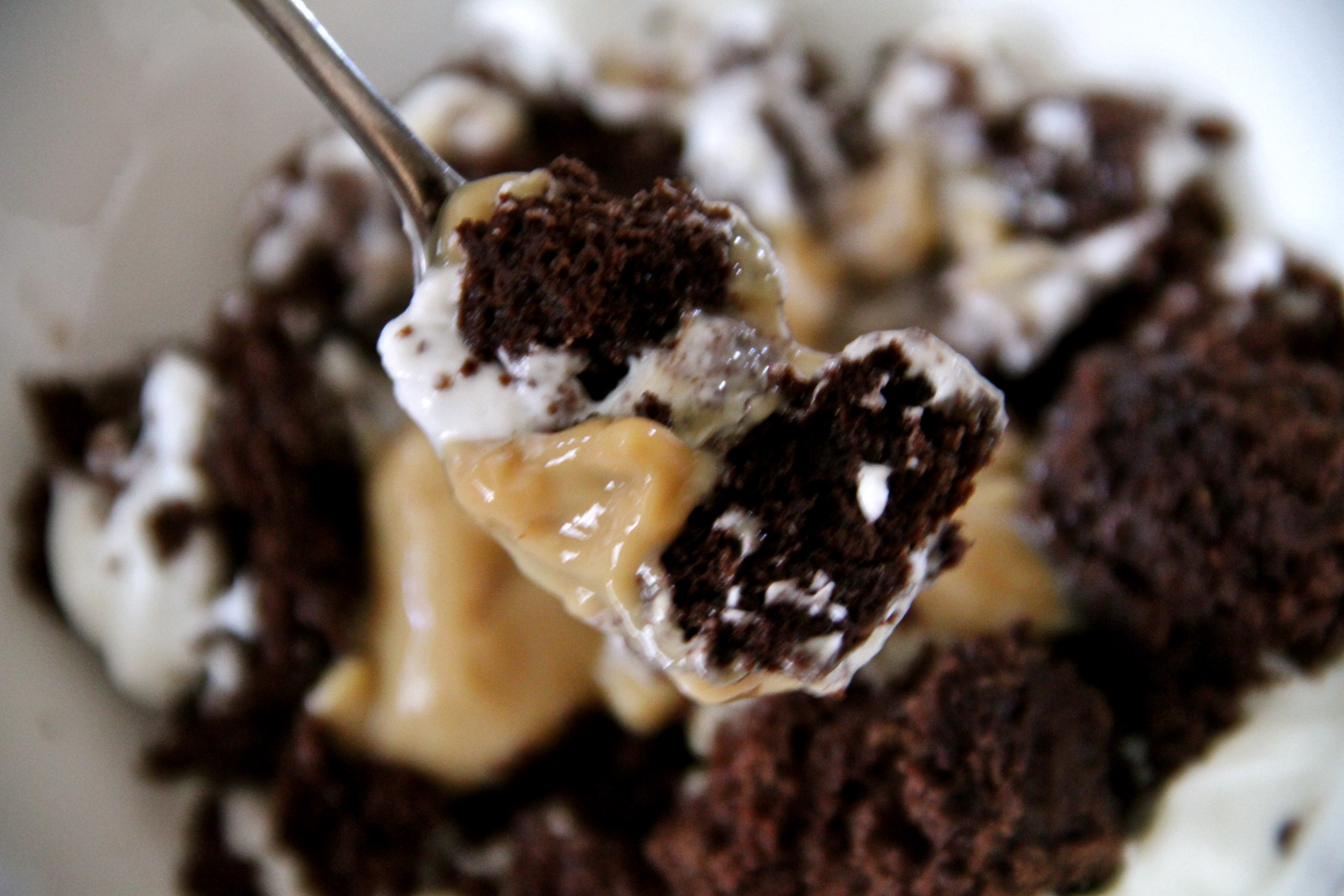 Chocolate Vitamuffin,  Greek yogurt, caramel pudding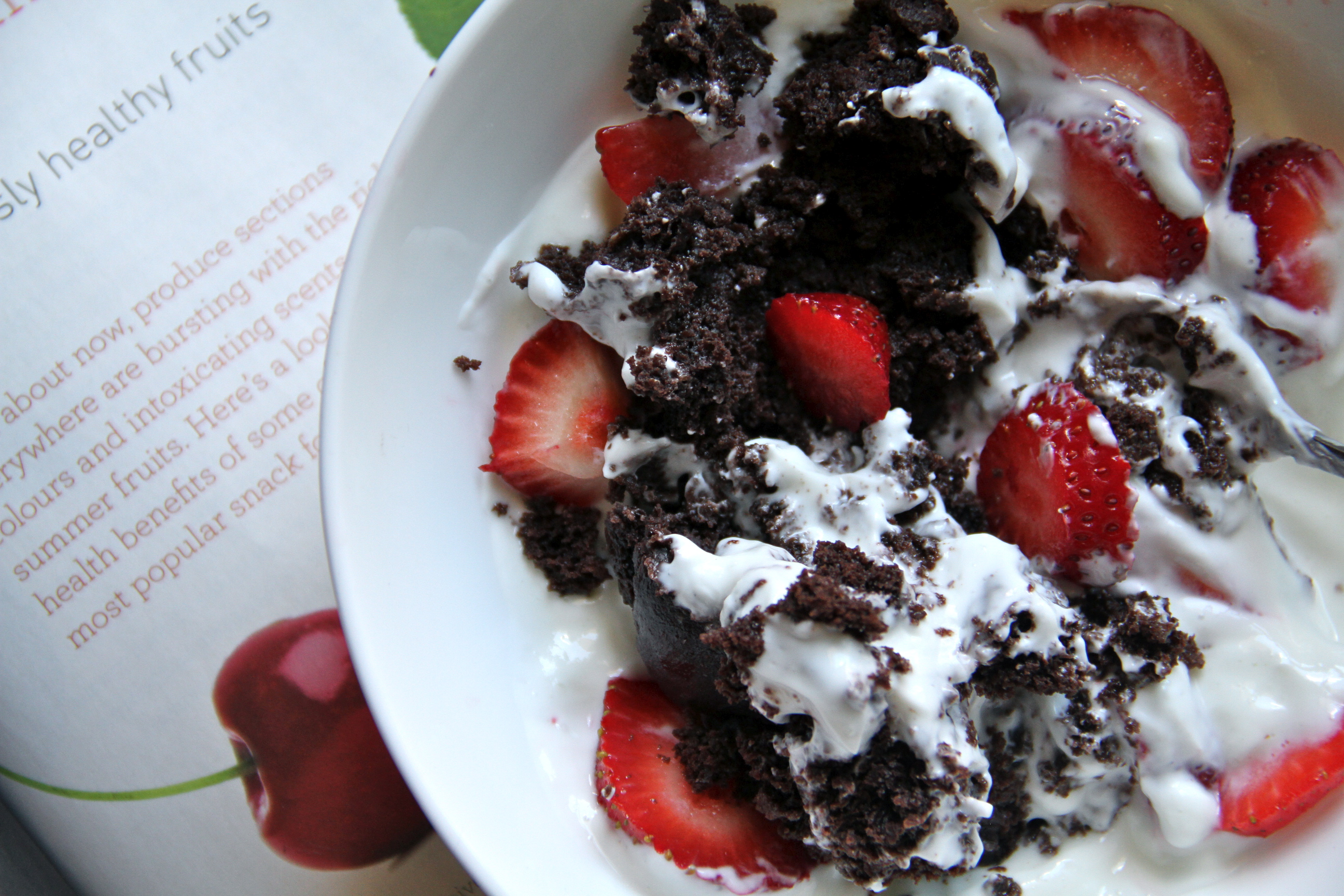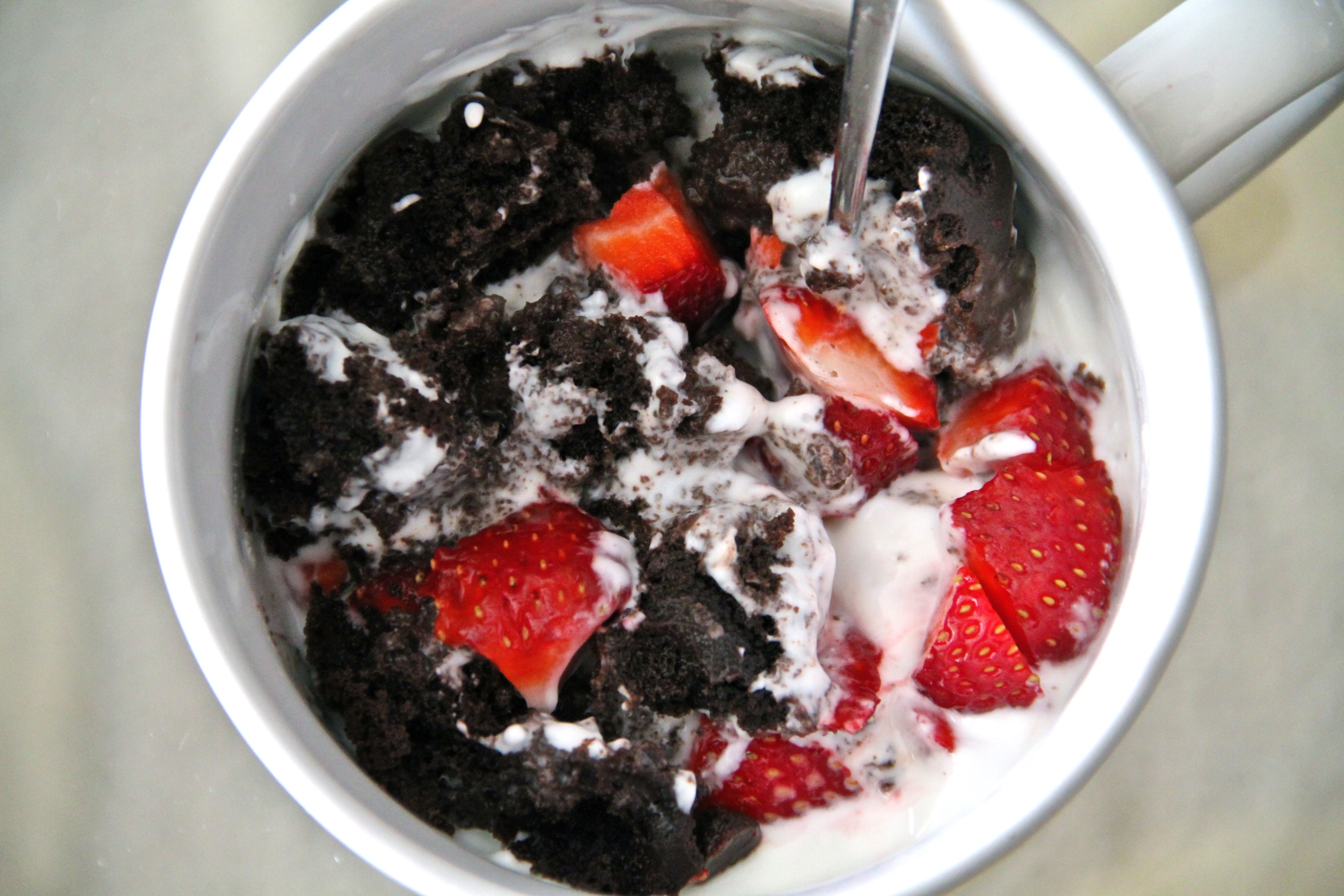 Chocolate Vitamuffin, Greek yogurt, fresh strawberries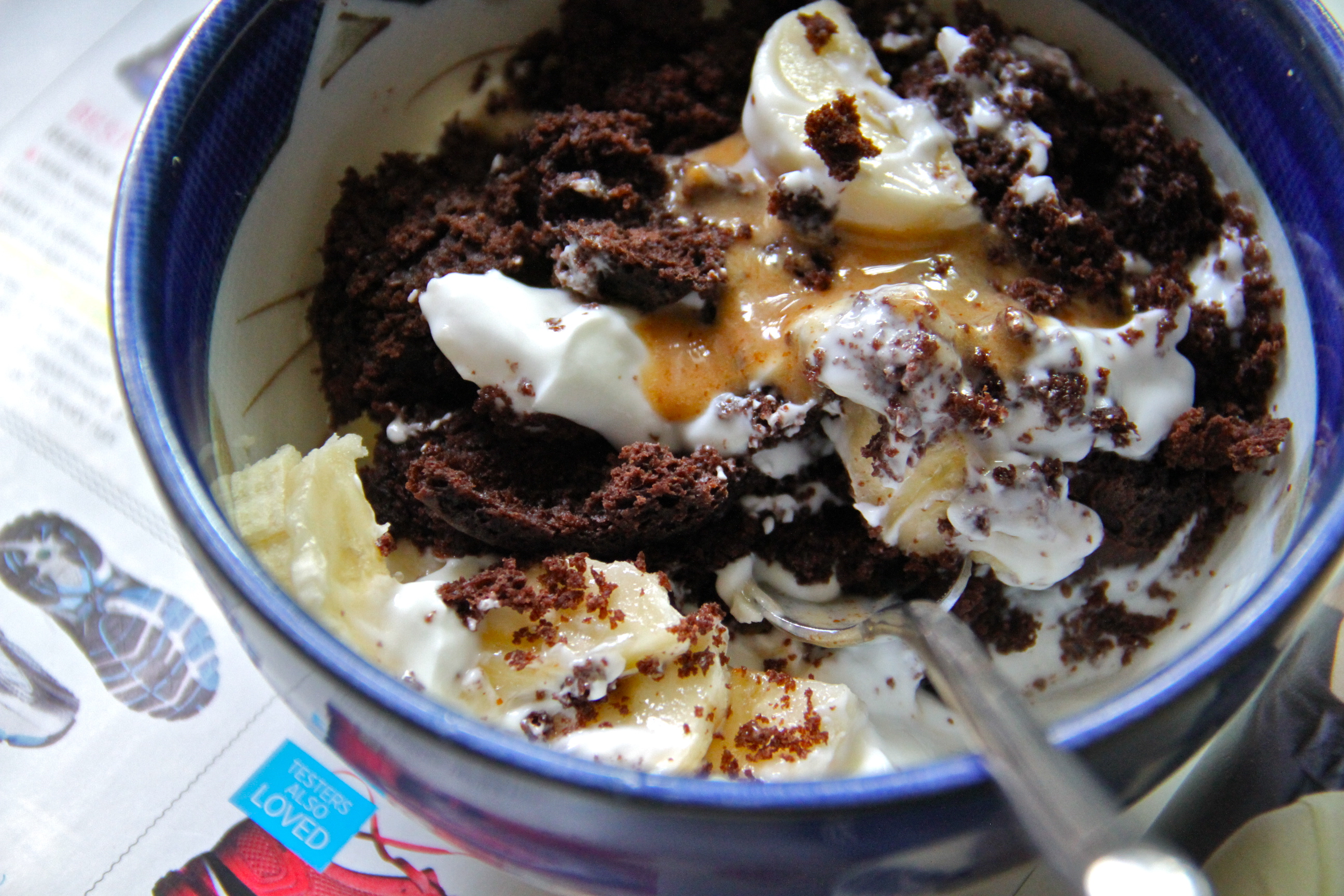 Chocolate muffin, Greek yogurt, banana, almond butter frosting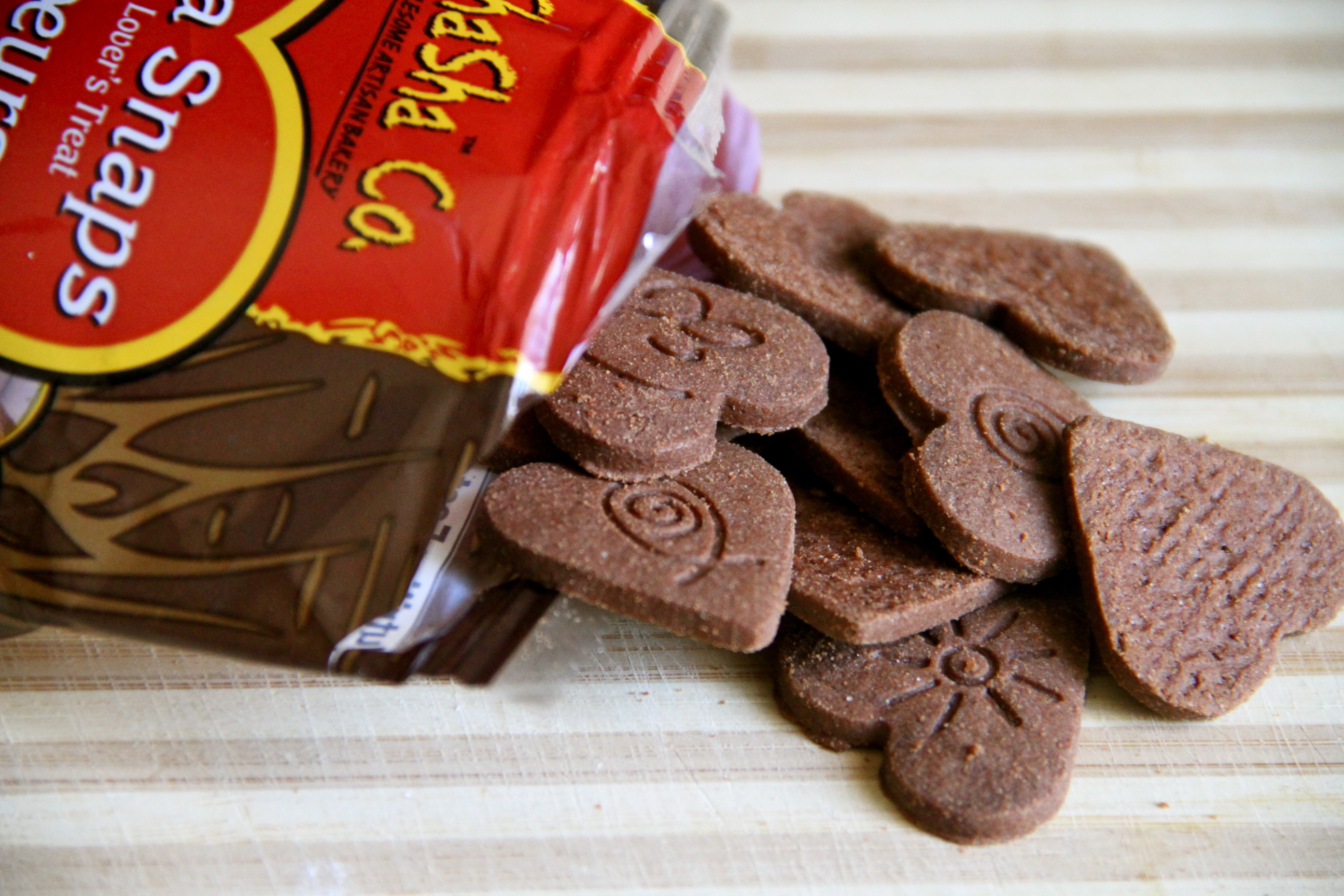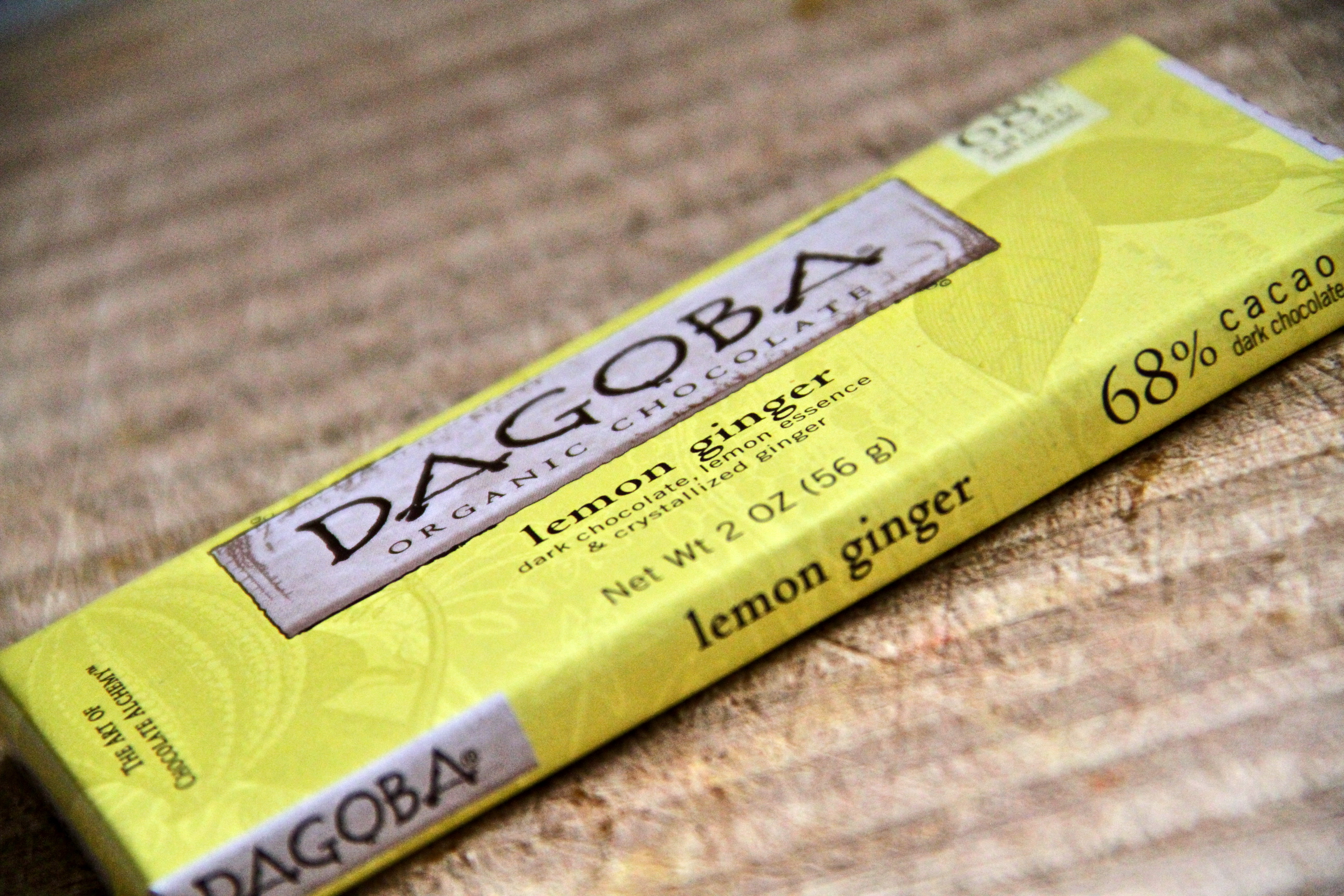 Chocolate ginger snaps … Dark chocolate bar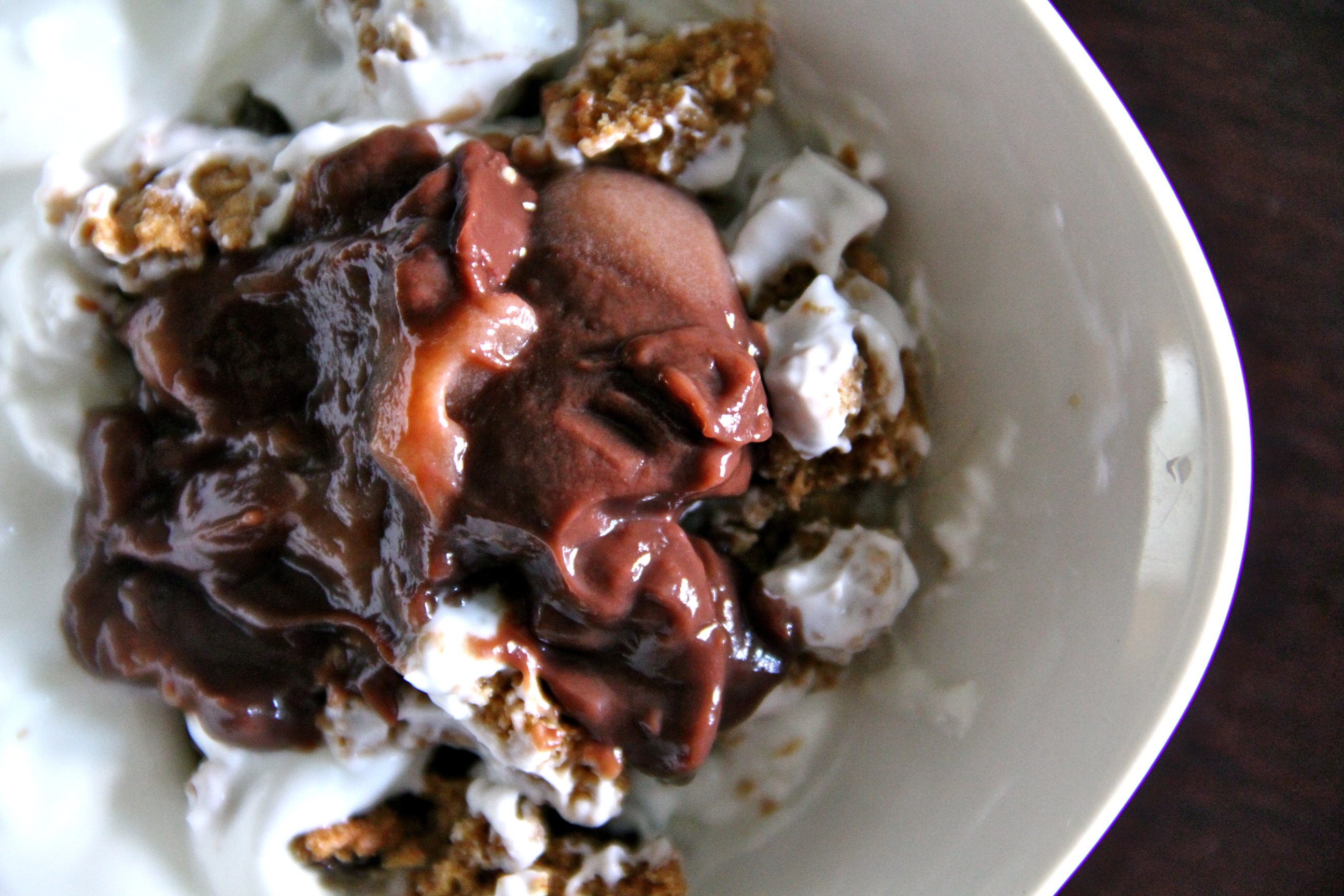 Greek yogurt, chocolate chip cookie, chocolate pudding
. – . – . – .
No Fuss…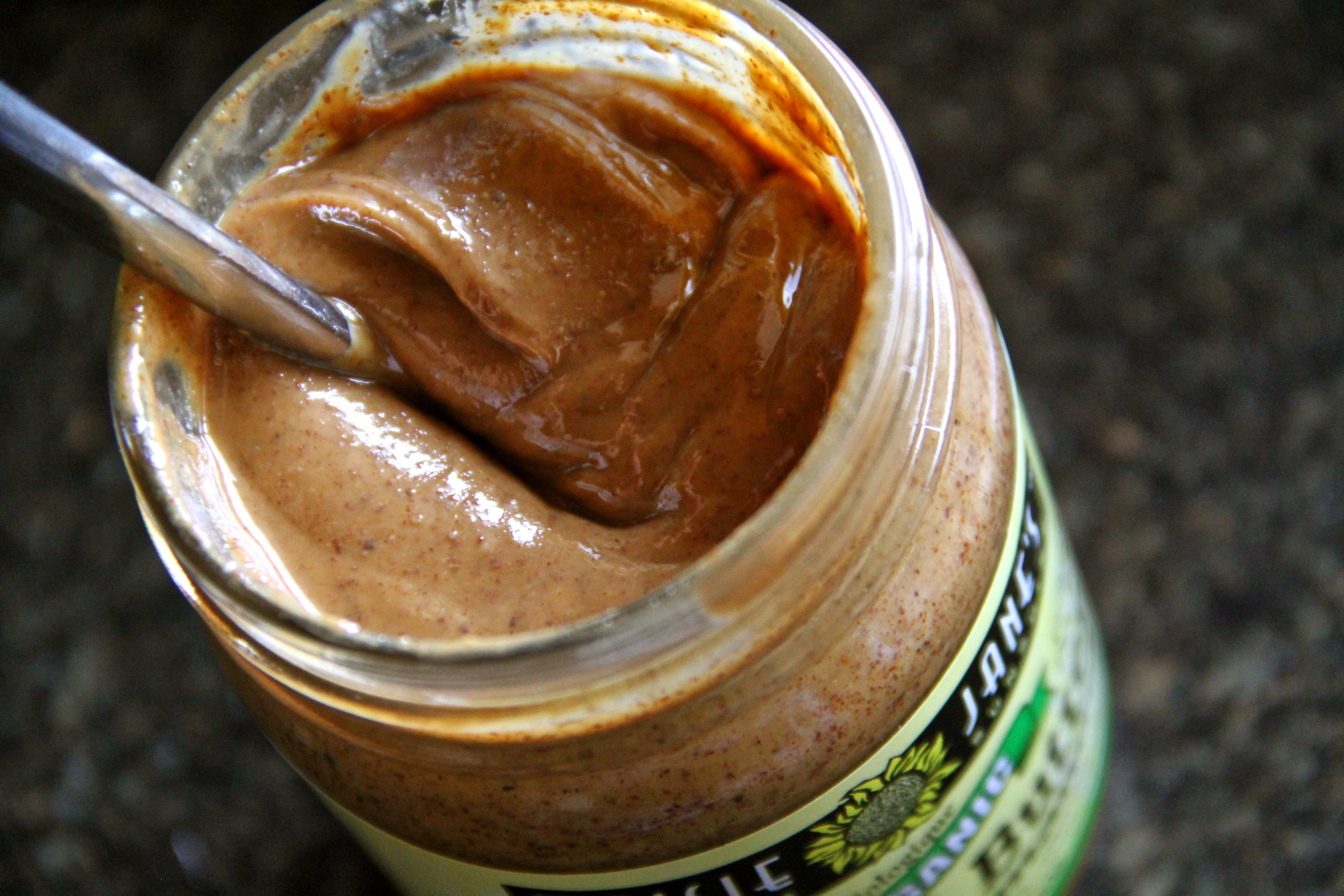 Almond butter on a spoon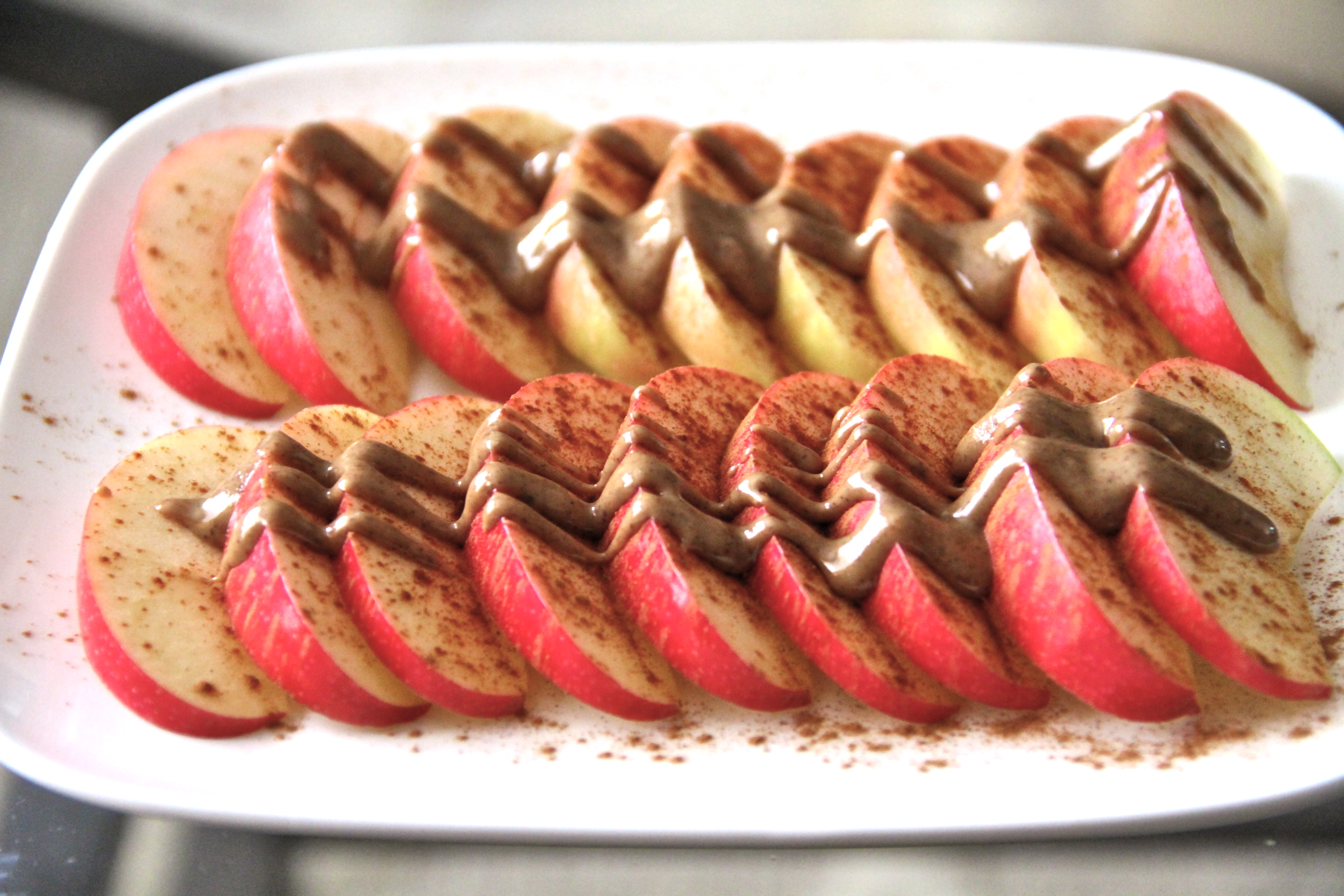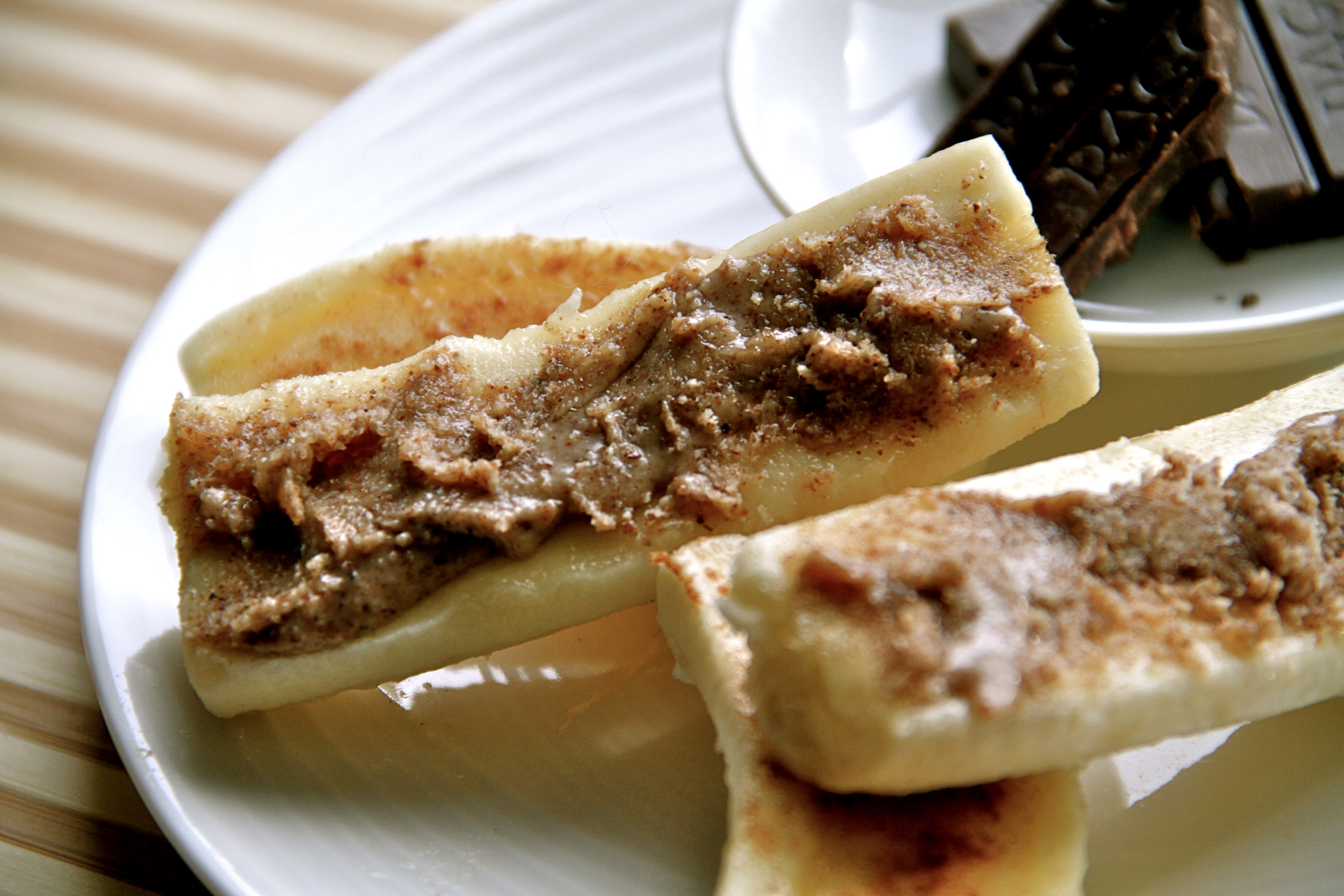 Apples and almond butter … Bananas and almond butter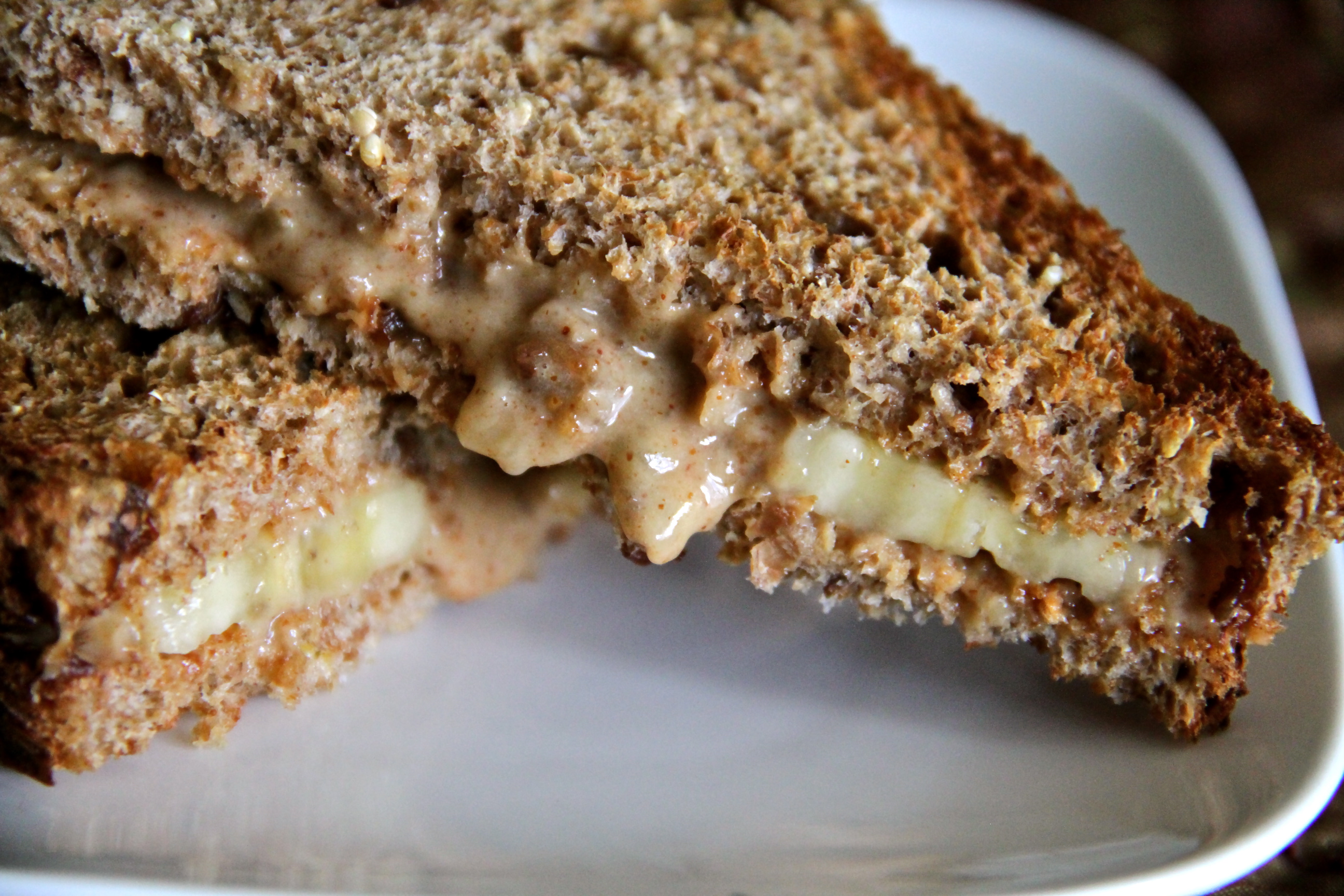 Almond butter & banana sandwich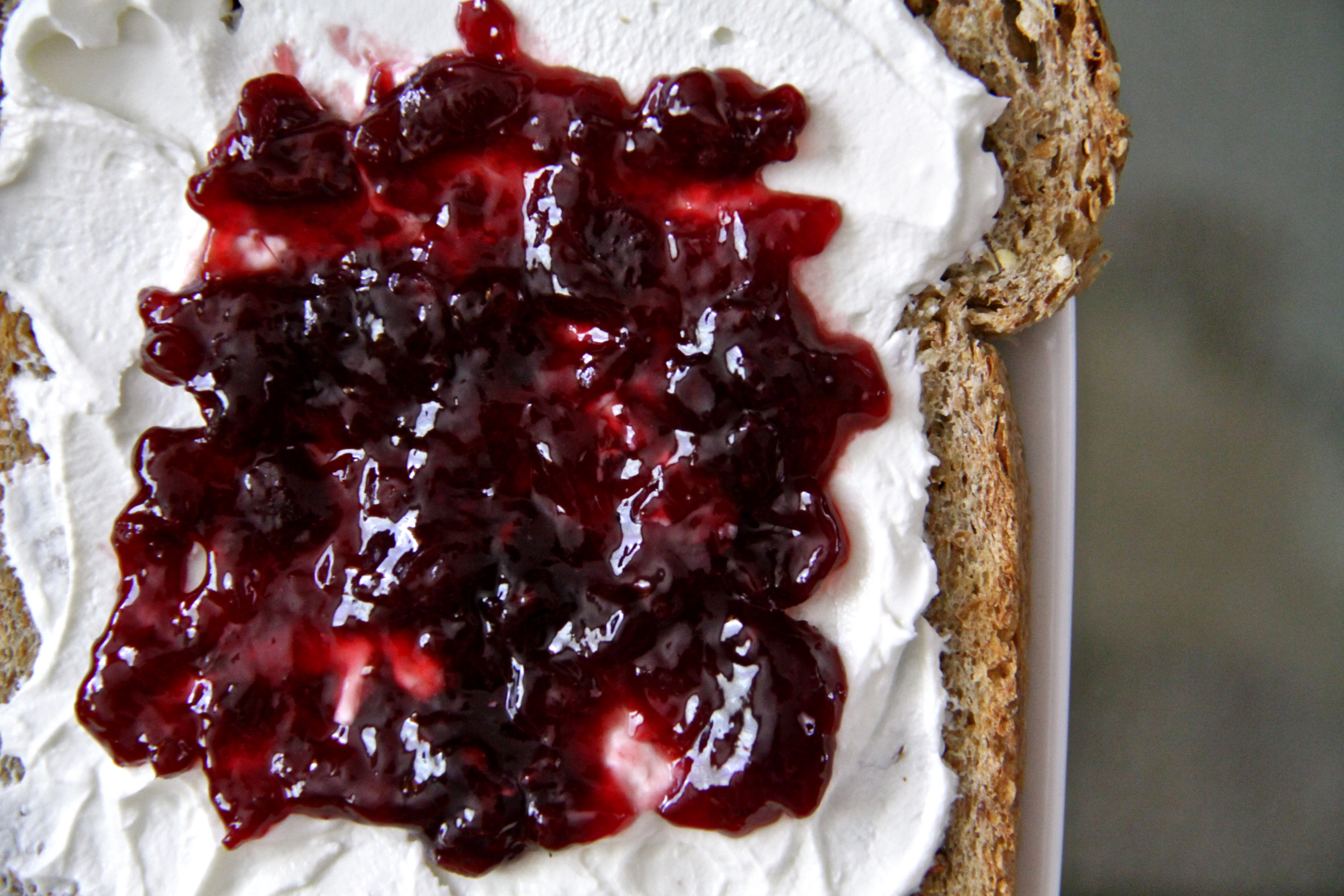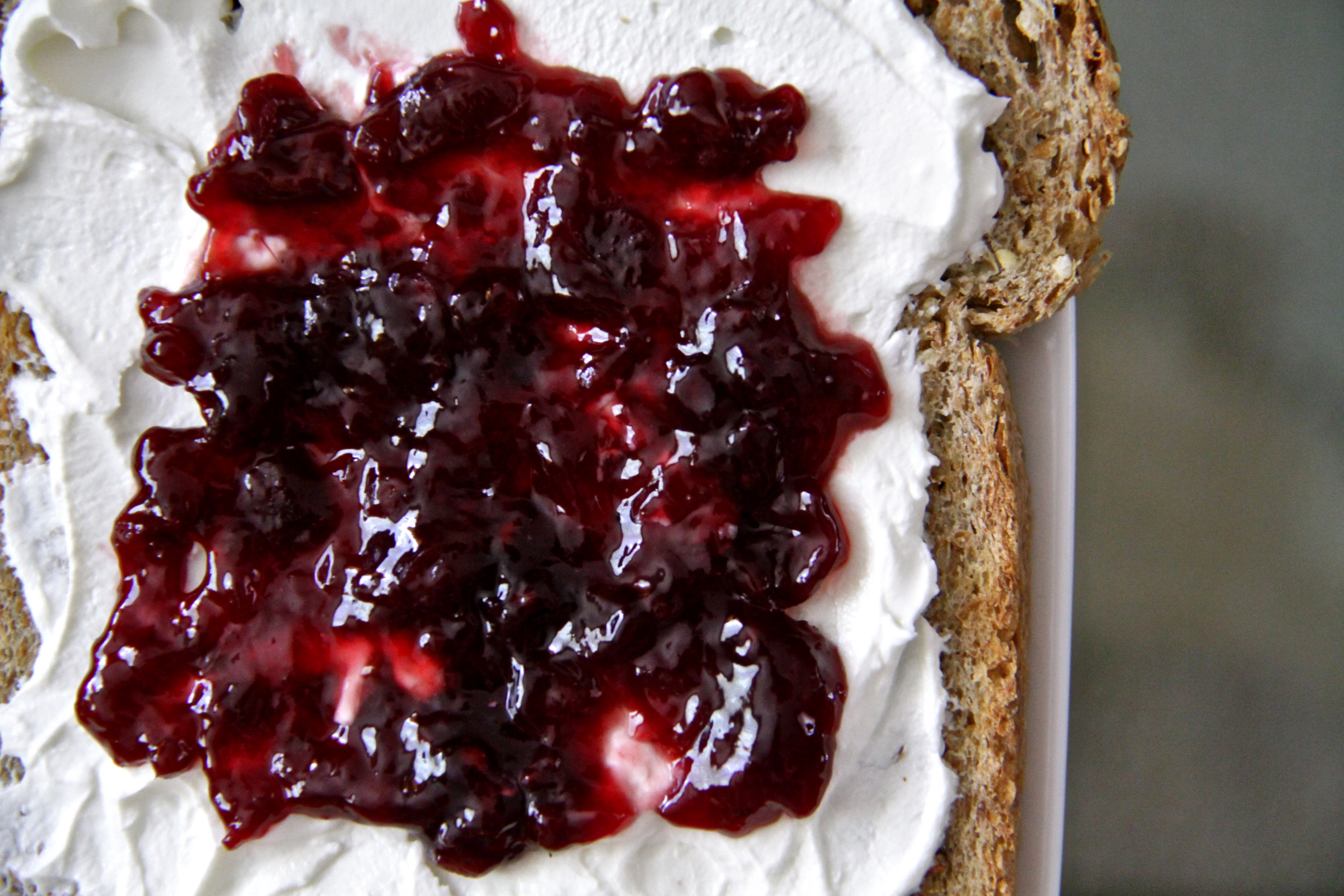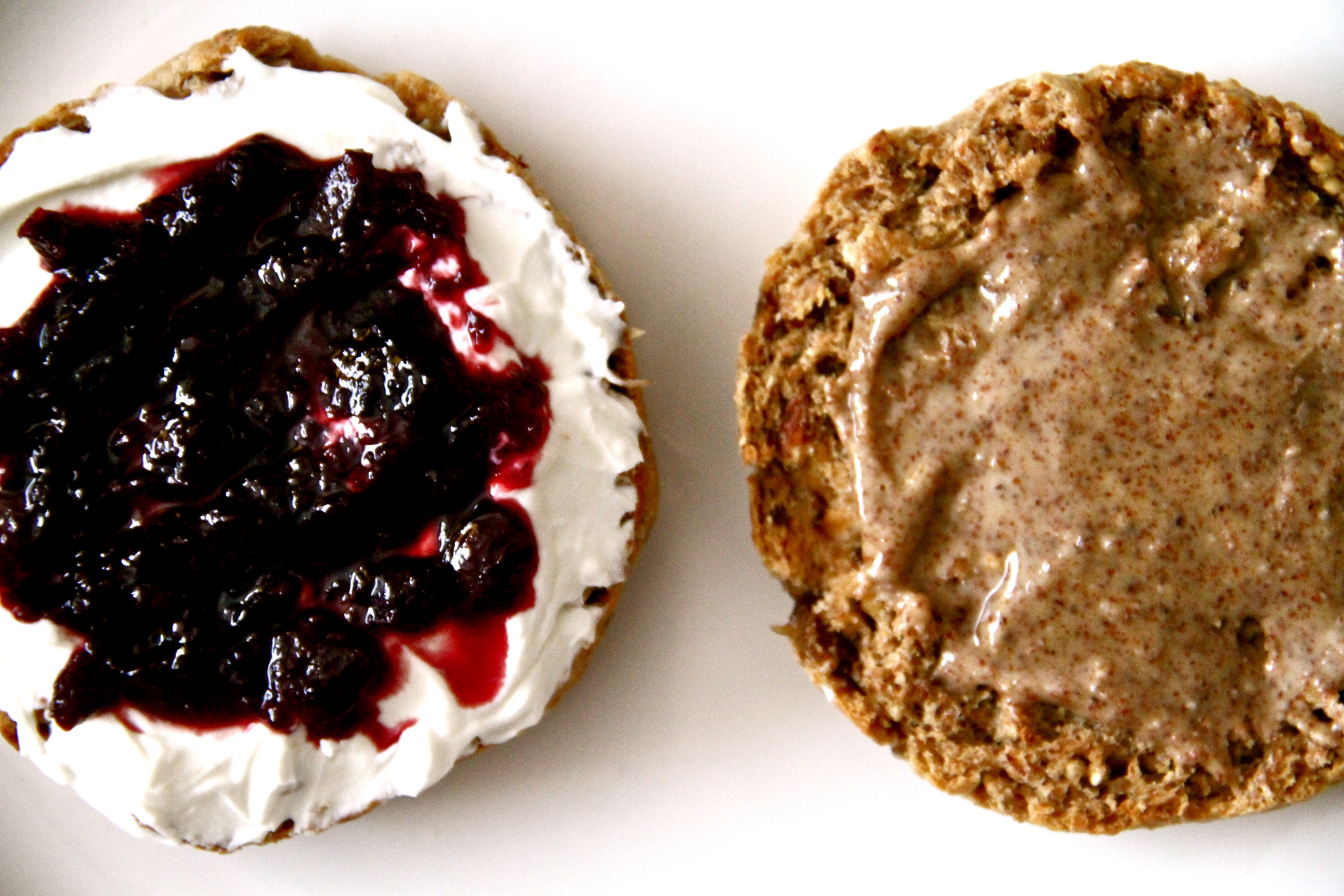 Toast with cream cheese and jam … English muffin with cream cheese & jam / almond butter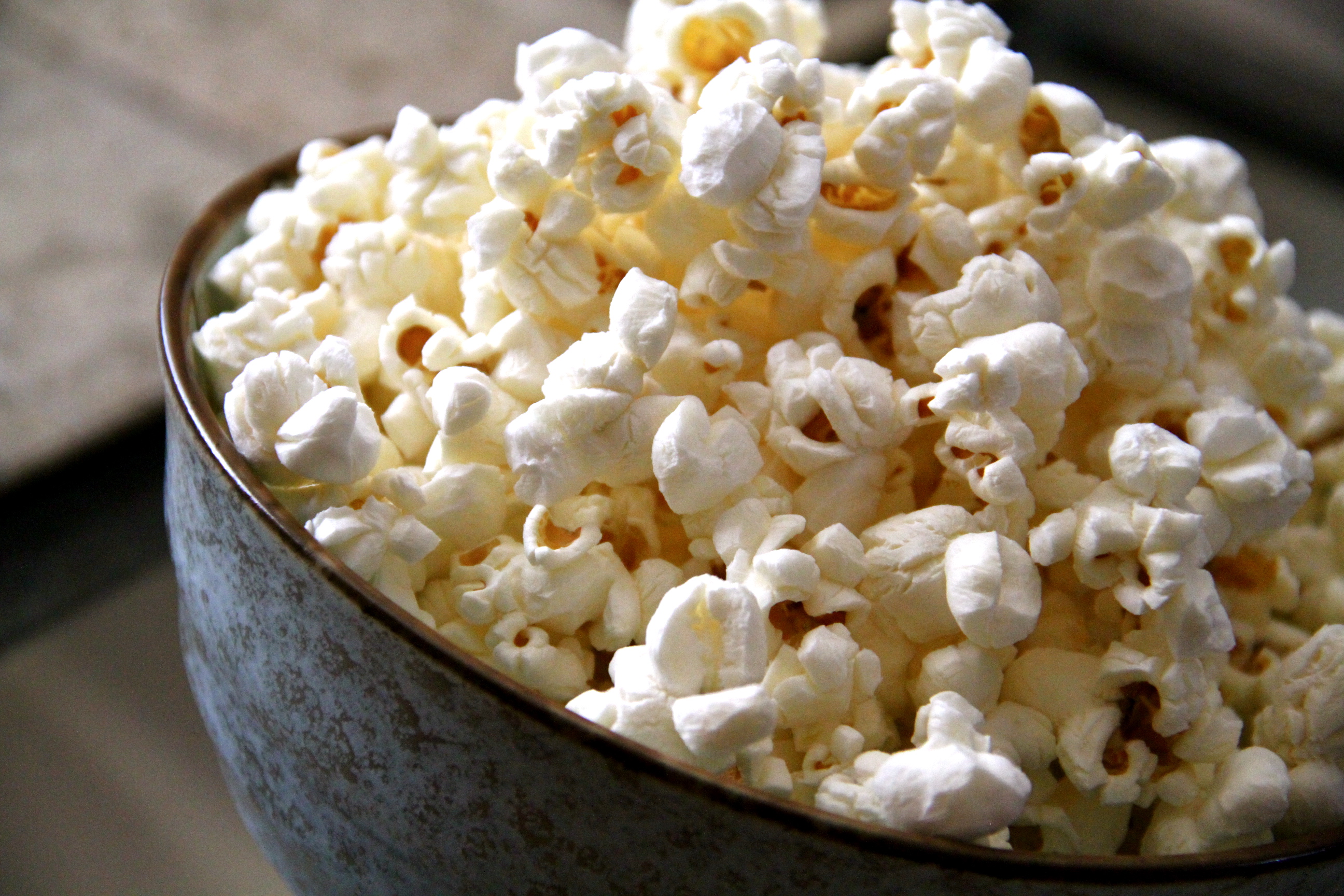 Popcorn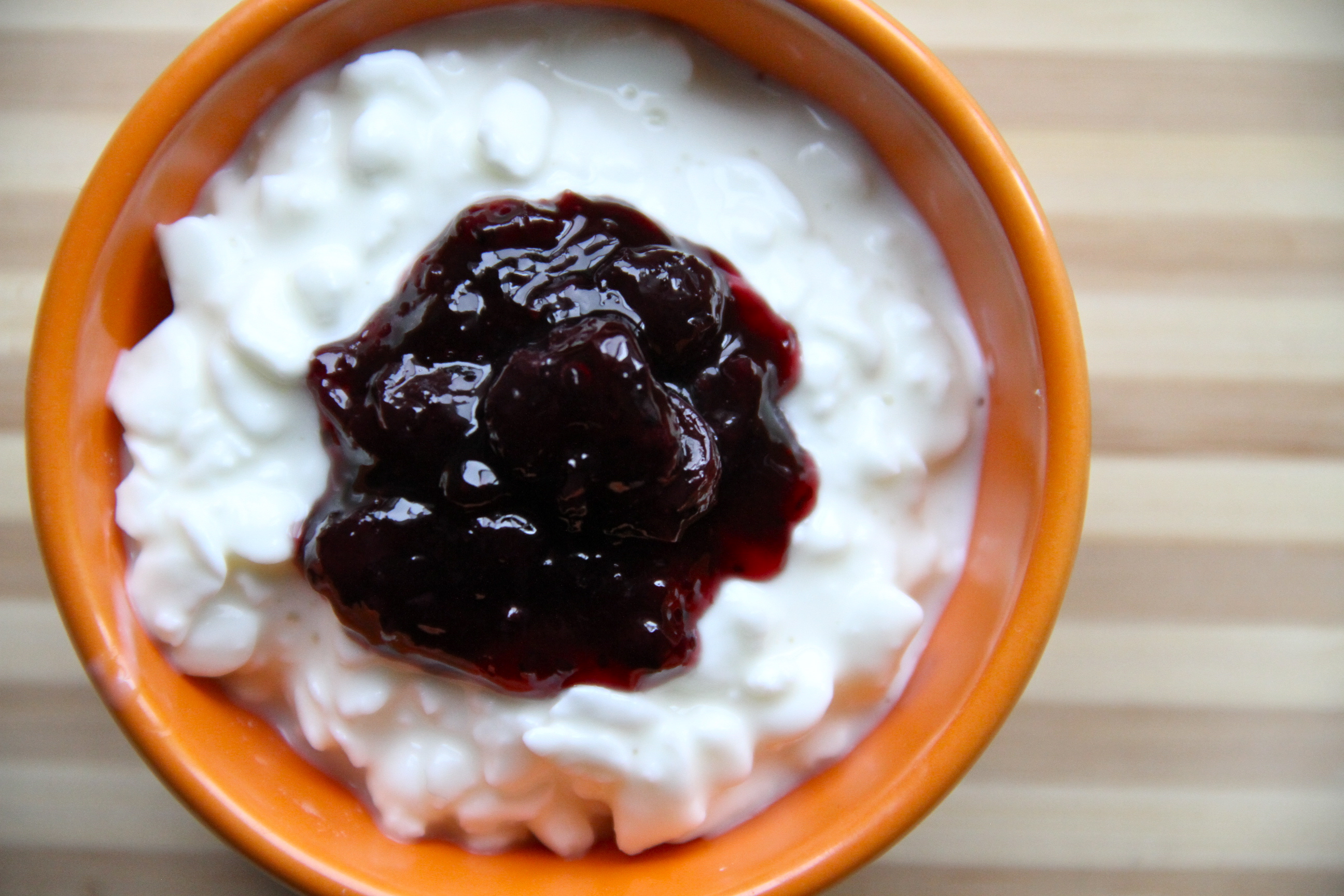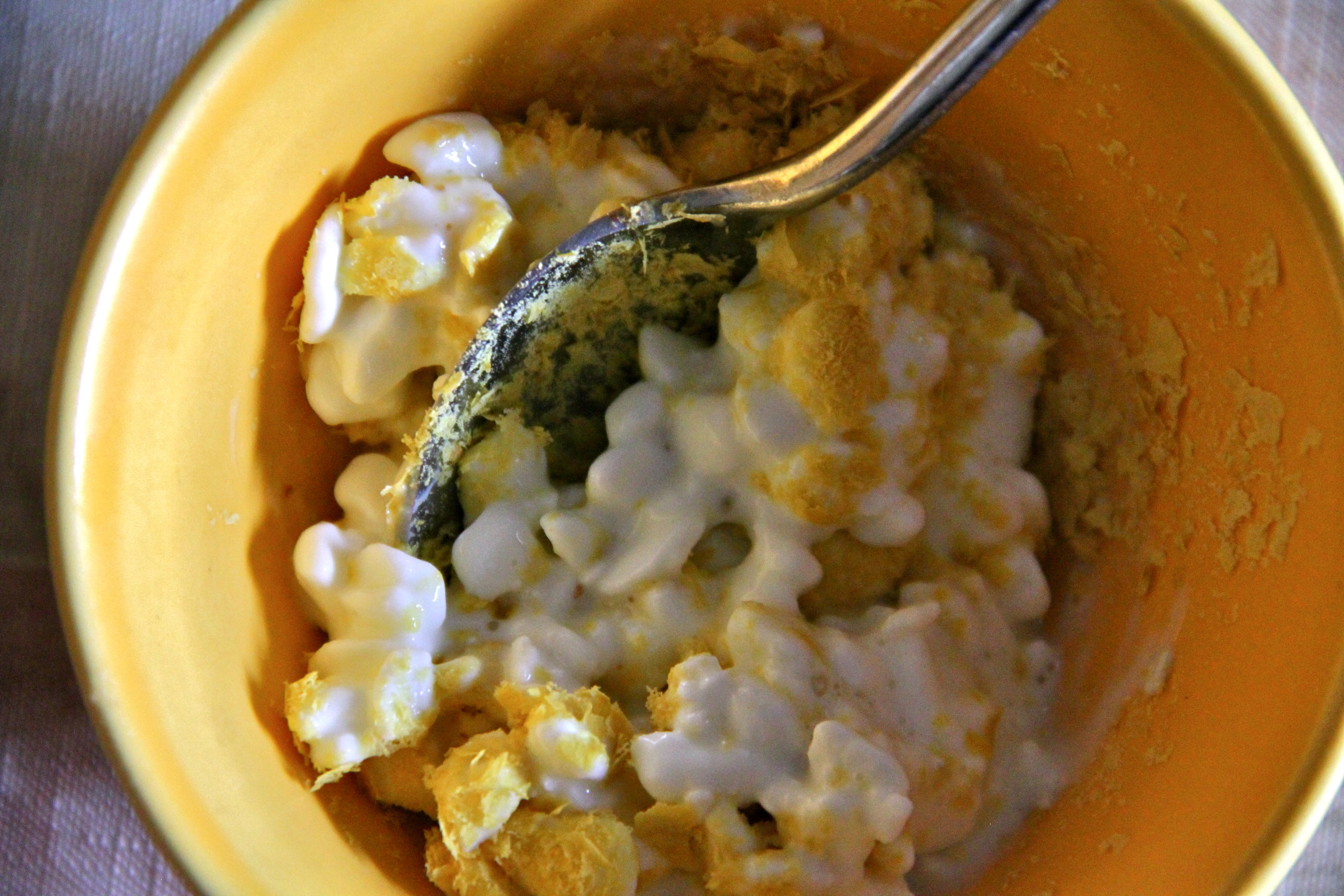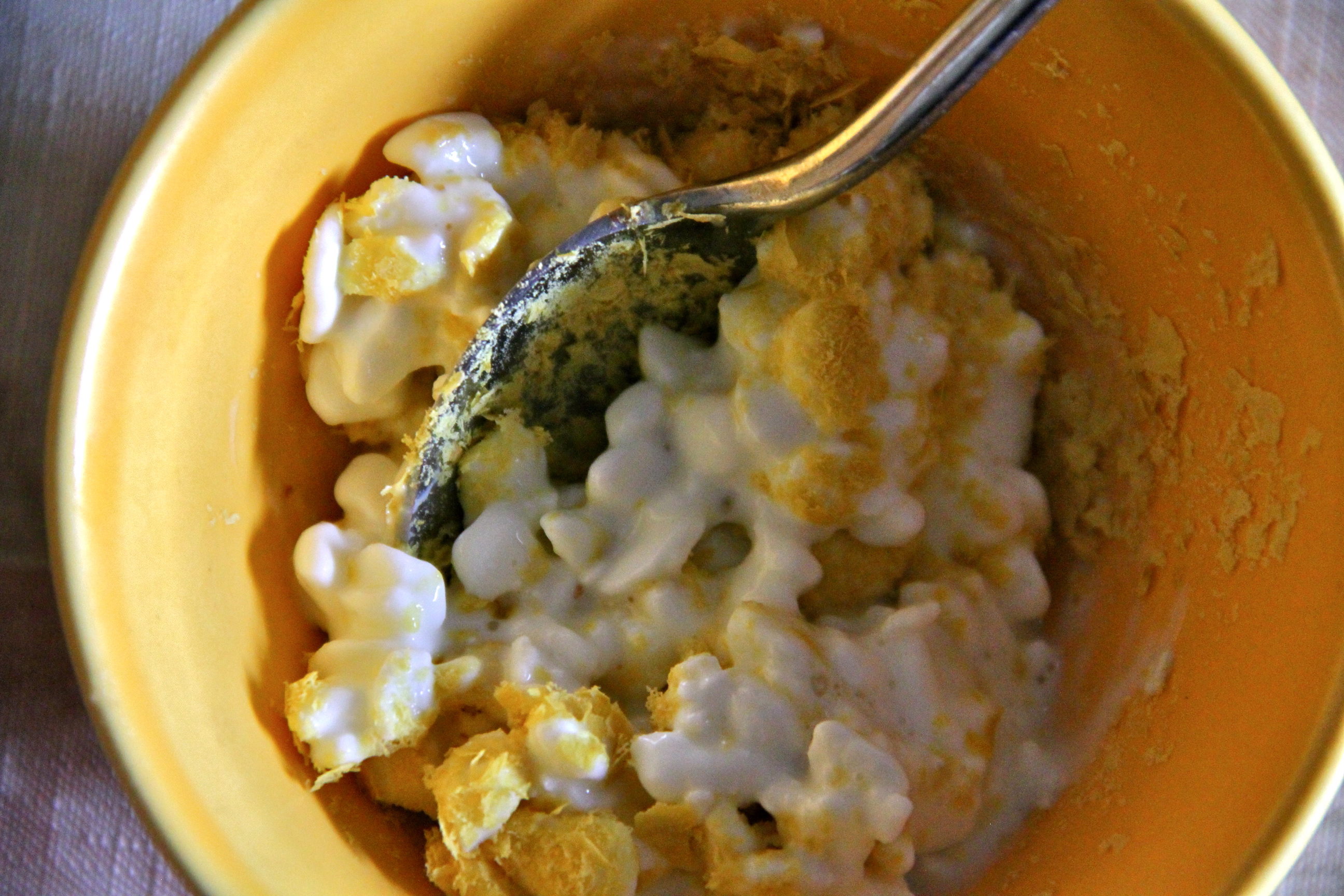 Cottage cheese & jam … Cottage cheese & nutritional yeast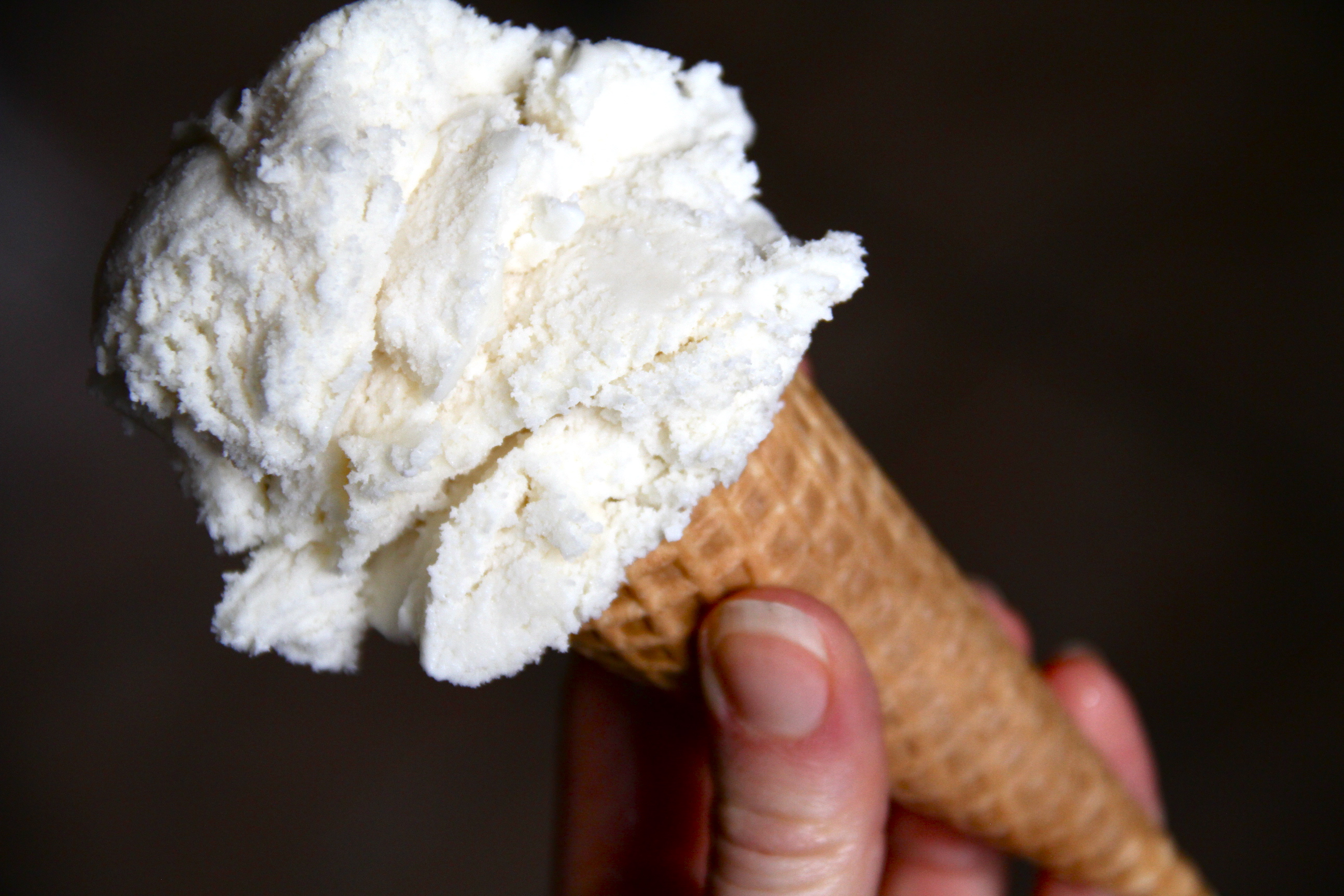 Ice cream!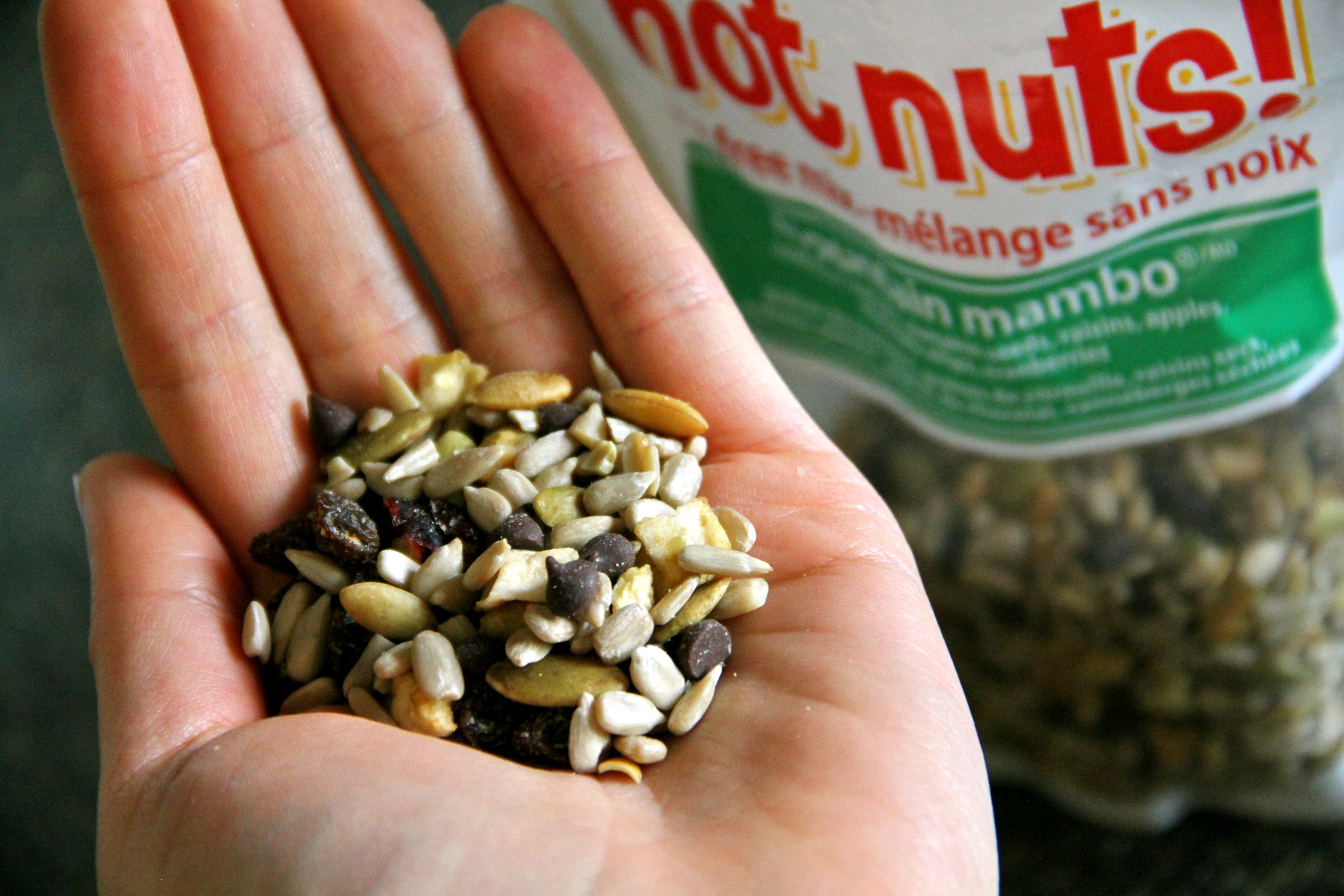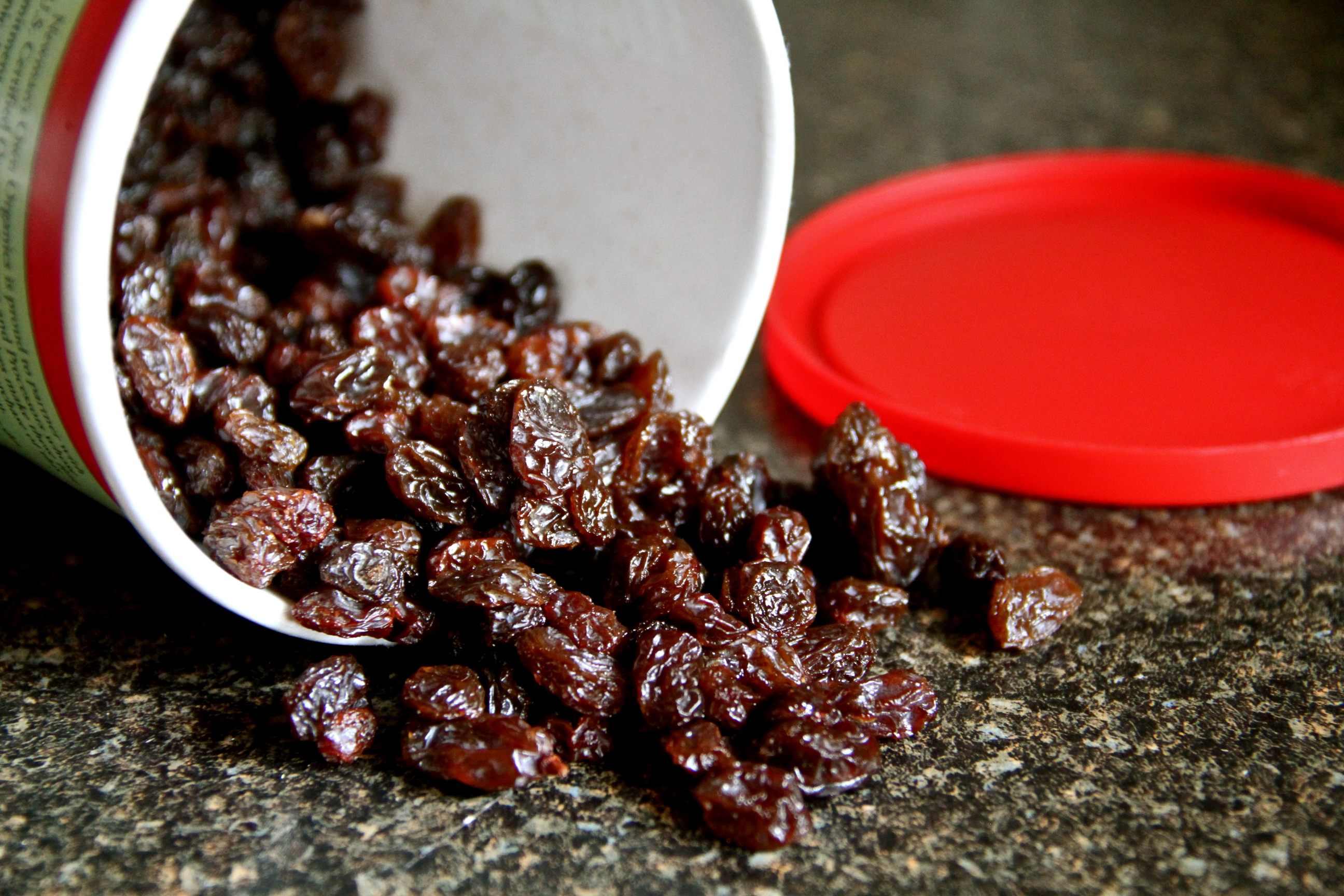 Trail mix … dried fruit
. – . – . – .
Great, now I've just gone and made myself hungry, and I have no idea what to make. Story of my life 😉
Have a great night, loves!
. – . – . – .
Do you have an easy time making quick decisions?
What's the last thing you snacked on?