I love fruit. Absolutely adore it. Now that summer is in full swing, and we've got fresh fruit coming out the wazoo, I've been eating my weight in it on pretty much a daily basis. No shame.
My current obsession? Cantaloupe.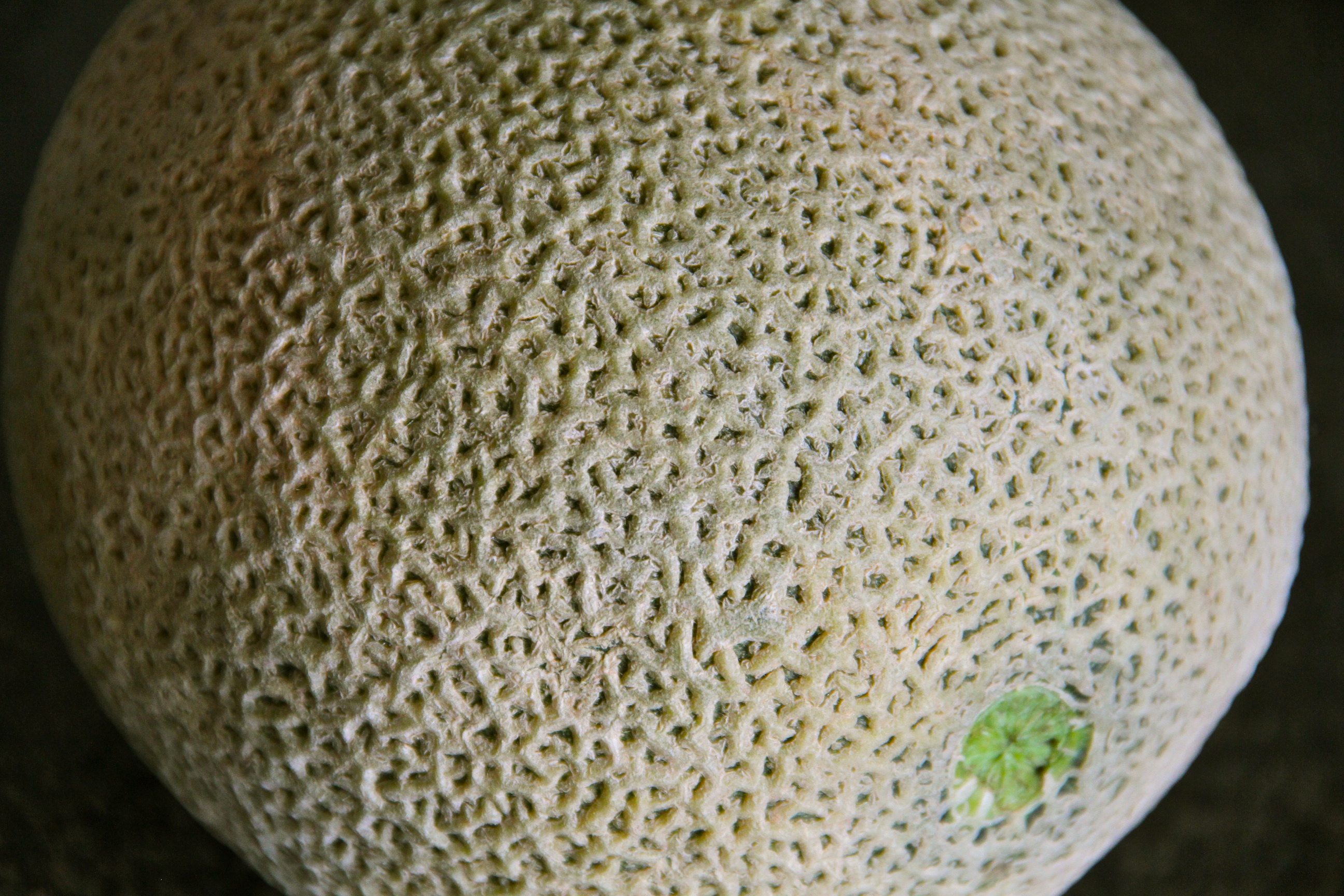 Hello, lover.
I crack one open in the morning, and it's usually gone by the end of the day.
A slice here, a few chunks there. Poof. Vanished.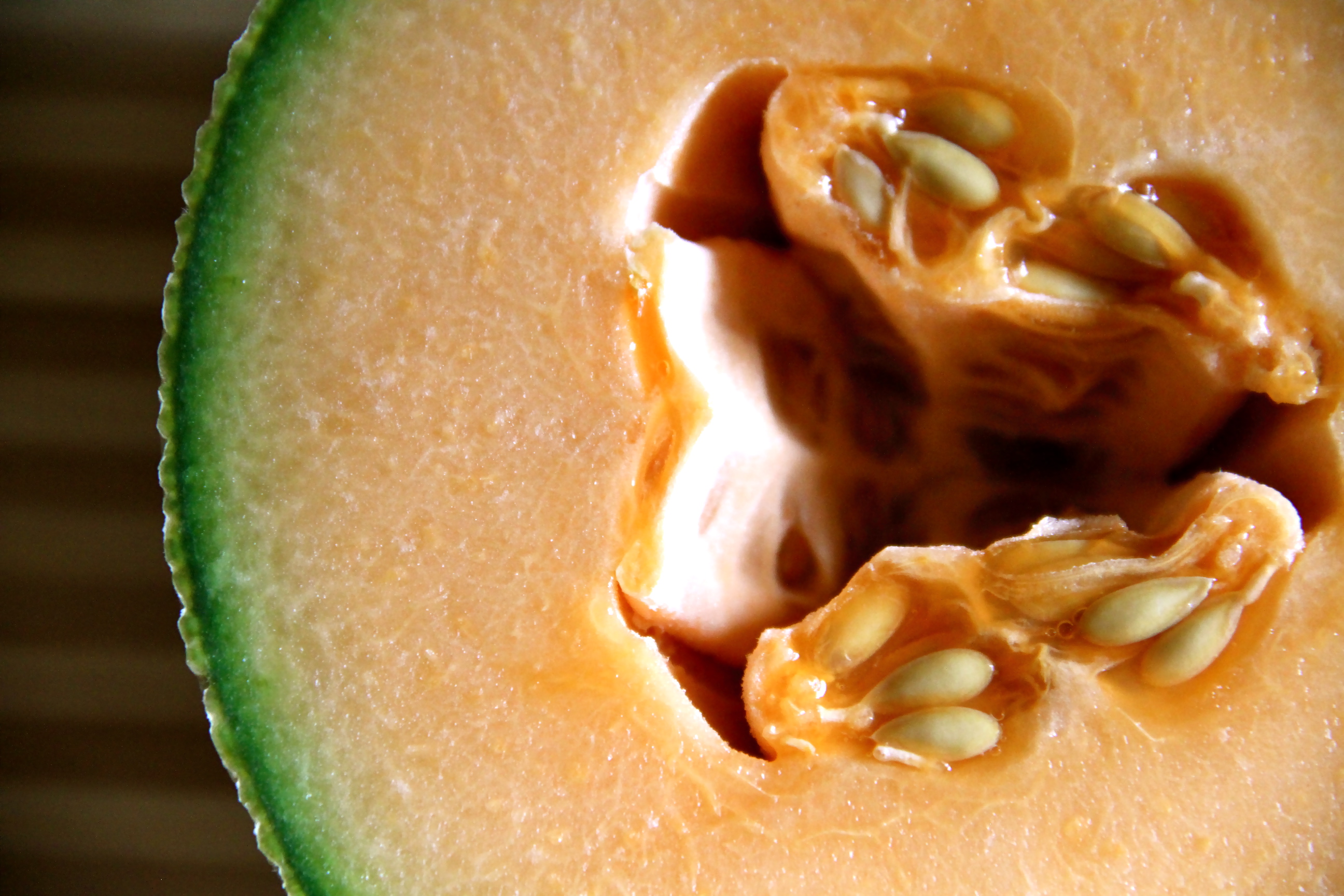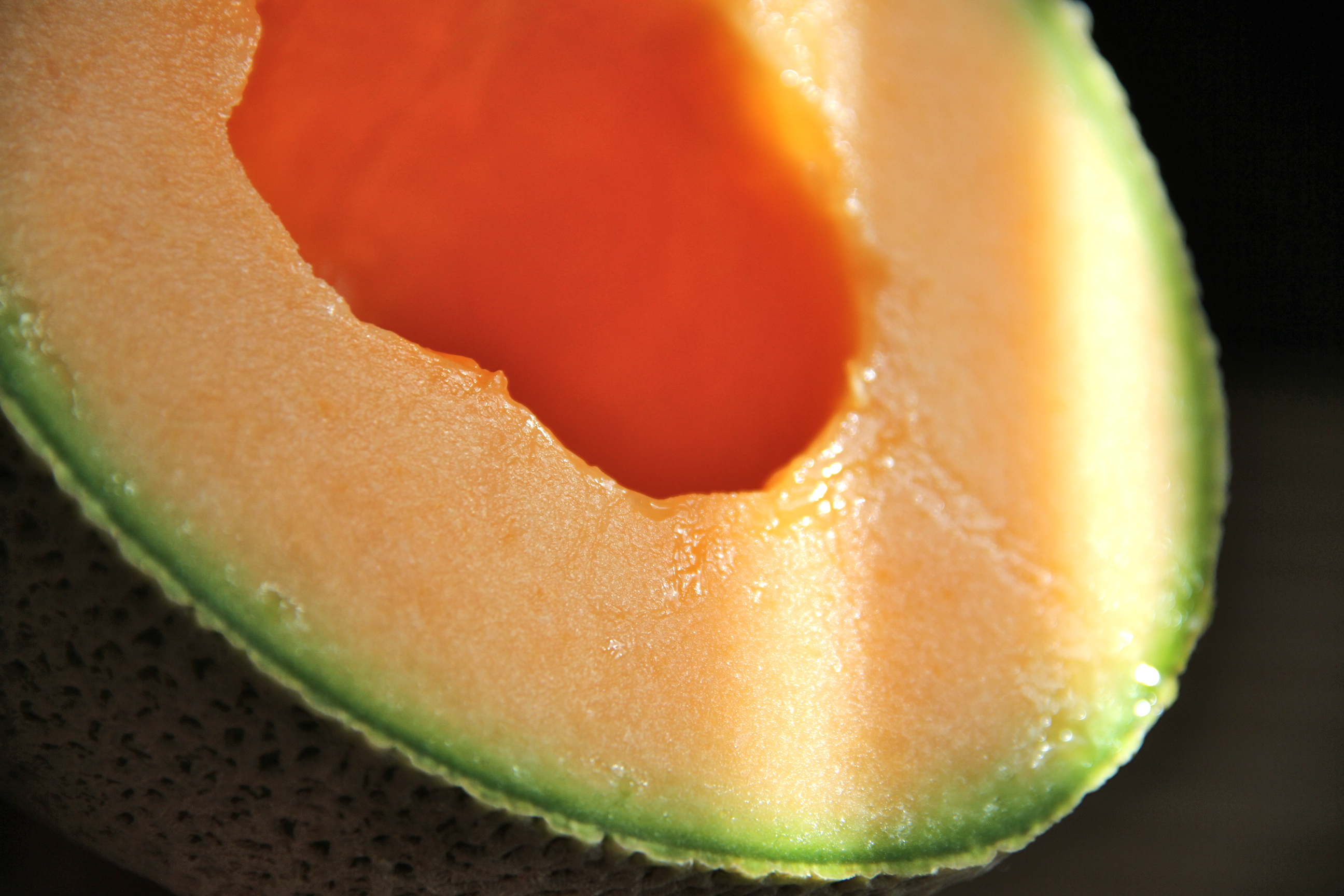 And then I do it again the next day…
A bit excessive, perhaps, but how can you say no to such refreshing, juicy deliciousness?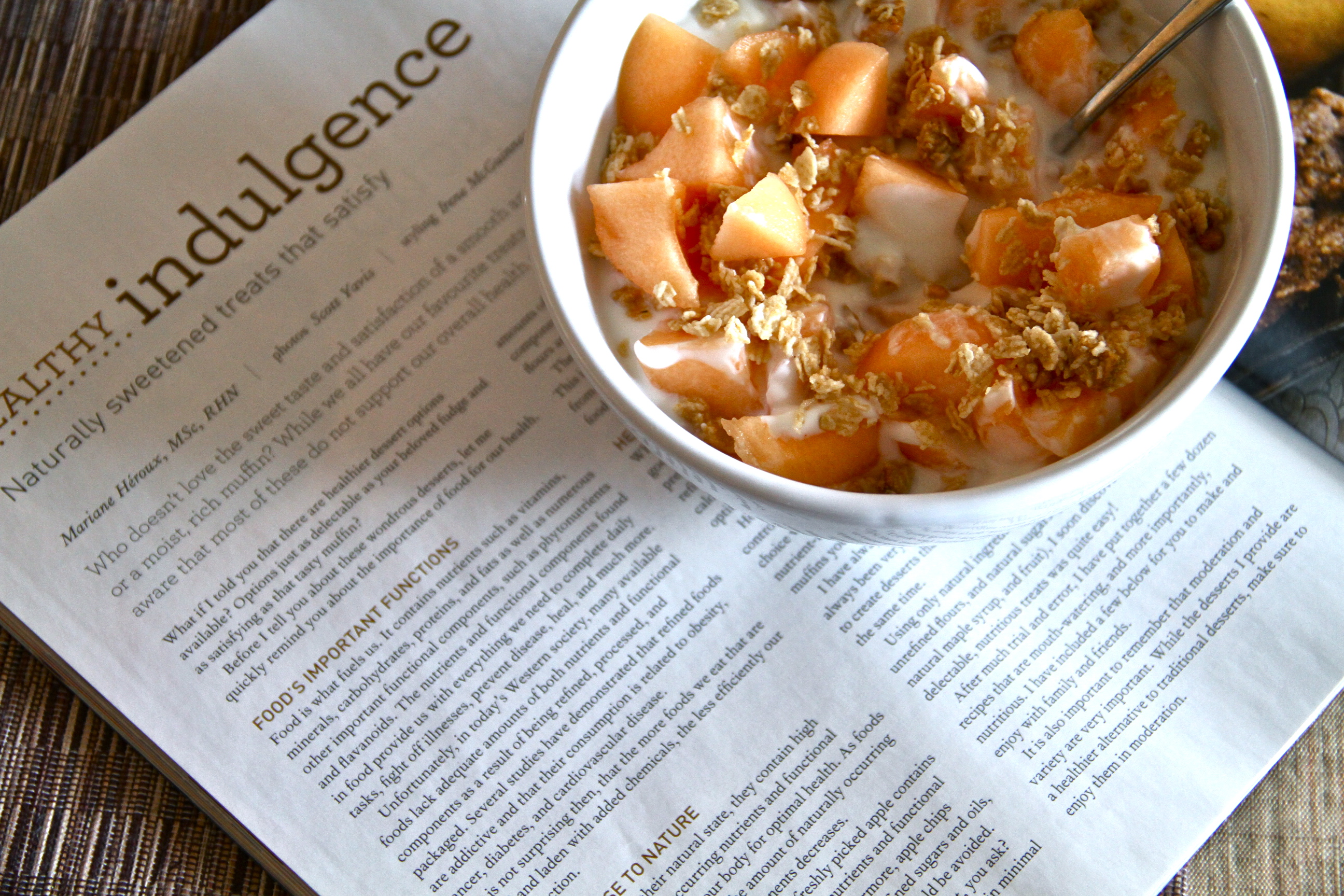 Clearly, I can't.
And it kind of boggles my mind that there are actually people out there who can…
Story time!
So, I was at the grocery store today restocking on some necessities, which included 2 bunches of bananas, a big bag of apples, a 1 lb. tub of blueberries, 2 cantaloupe, and 2 bags of frozen mango. Just your average haul – I thought nothing of it. But as I was unloading my cart, the lady at the checkout counter looked at me and said, "Do you plan on eating all of that fruit by yourself?"
Errr…?
I bit my tongue, and instead of firing back with some smart-ass answer, I went with a simple "Yes. I love fruit", and gave her a sweet smile. Without even blinking she came back at me with, "Eating too much fruit is bad for you, you know? I'm watching my weight so I've cut fruit out of my diet completely".
:shock:… 😯 😯 😯
First of all, do I look like I need to lose weight? No. Furthermore, did I ask you for stupid advice? No; I already know where to look if I need some of that. And finally, I'm sure those chemical laden, 100 calorie snack packs that you live on are 100x better got you than an apple or banana.
Mmm… banana.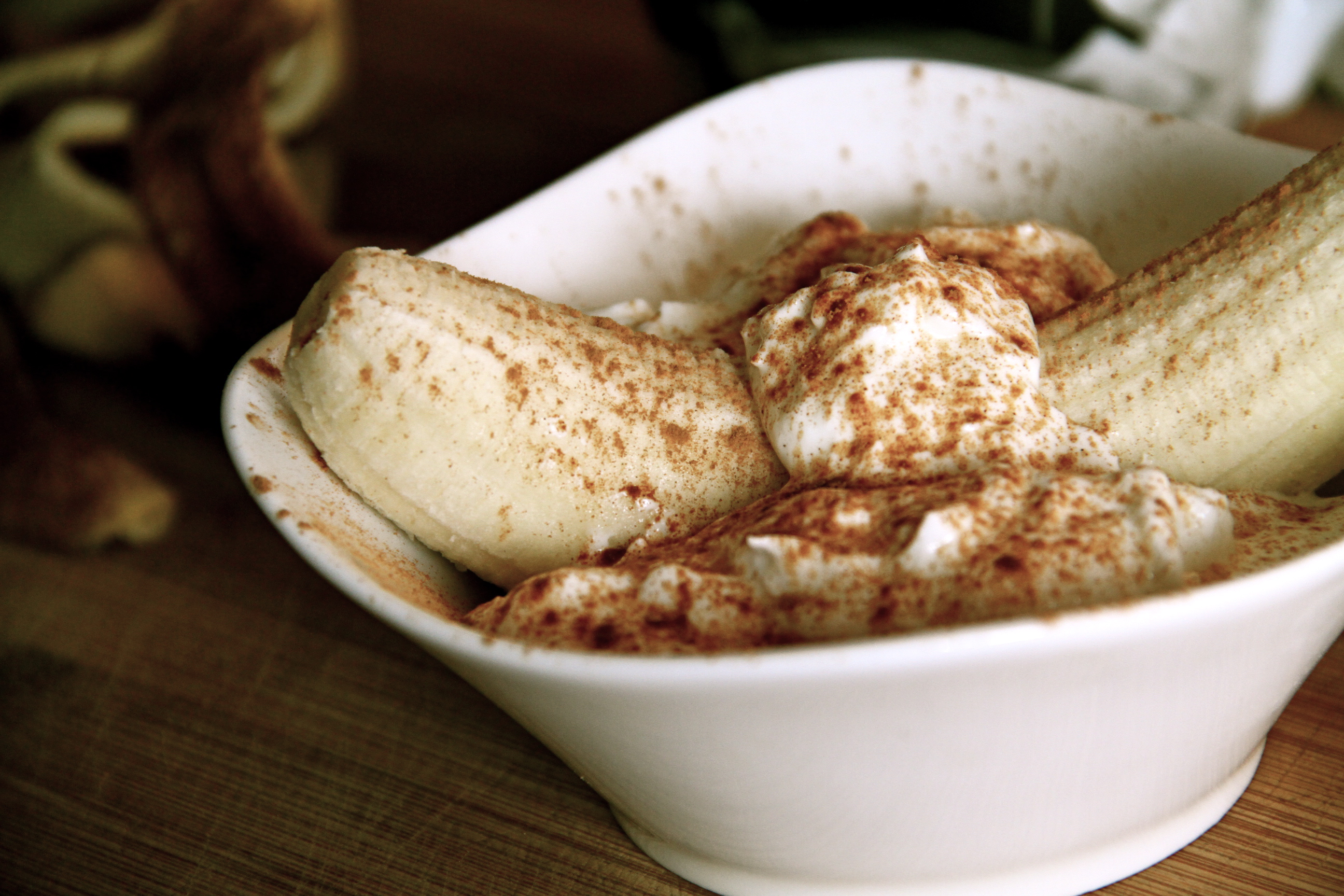 Err. Wha? Sorry… easily distracted.
Things like this drive me absolutely insane. Not only do I hate it when people feel the need to comment on things that are none of their business, but the idea that fruit is bad for you makes my left eye start twitching uncontrollably, as it tends to do when… oh, you know when.
There are people (fruitarians) whose diets are made up primarily of fruit; and while I don't advocate that kind of extreme (life without oatmeal and chocolate? no thanks!), going in the polar opposite direction and giving up fruit just because of its sugar content makes about as much sense to me as going on a gluten-free diet when you don't have any intolerances – in other words, it makes no sense at all.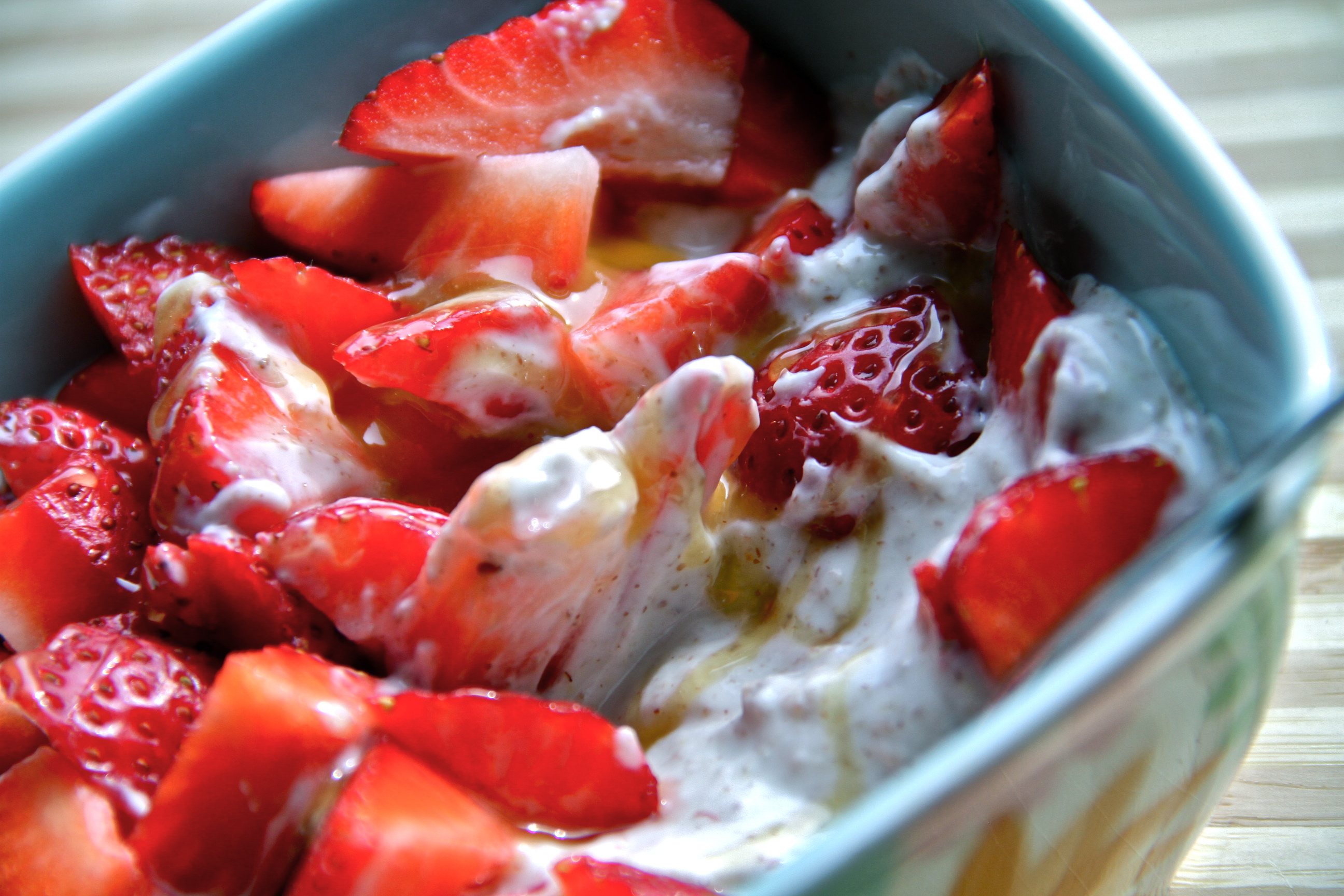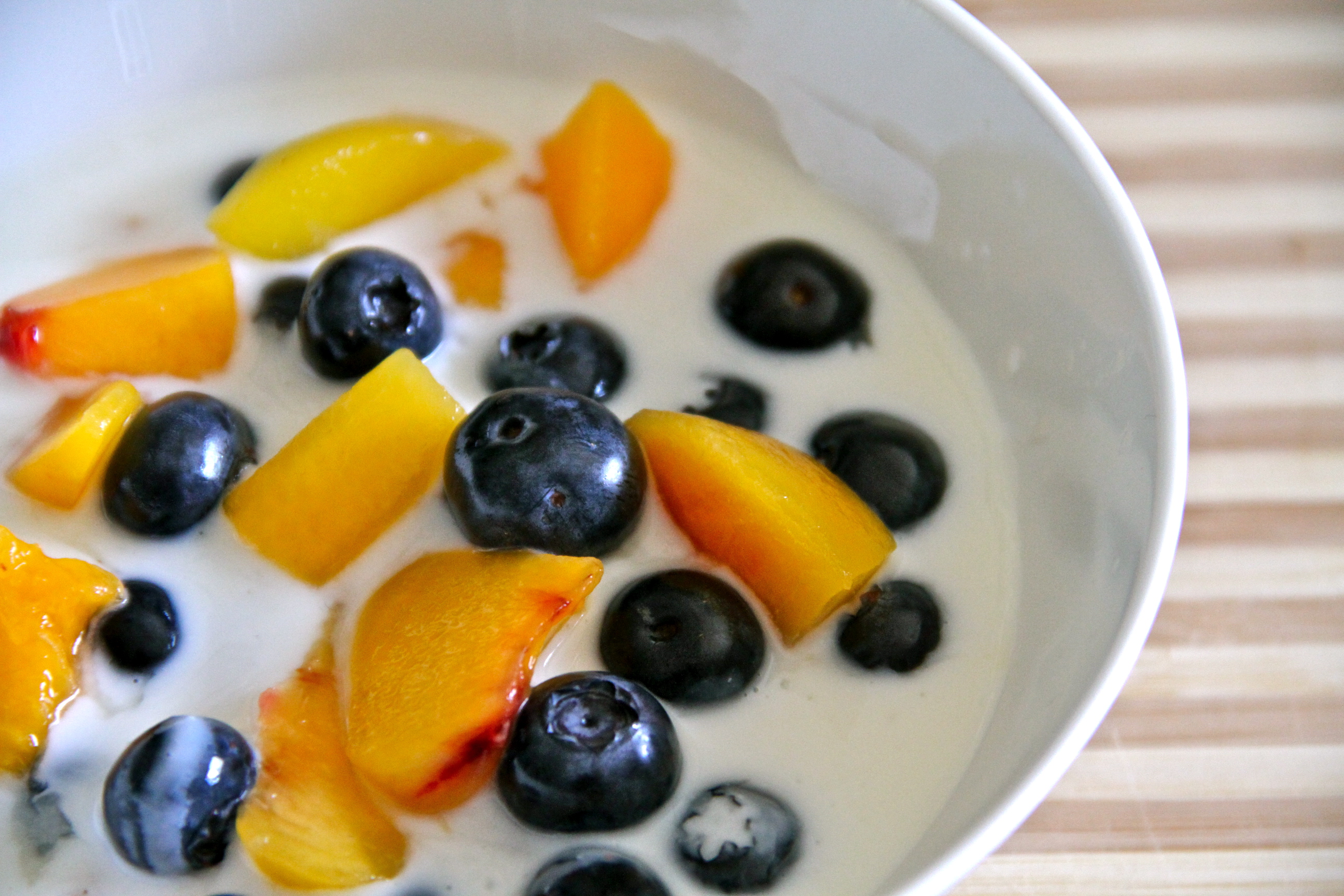 Greek yogurt with strawberries and honey … Blueberries and peaches in kefir.
I understand that there are people out there with legitimate medical conditions that require them to stay away from fruit, but the other people? The ones who simply suffer from fruitophobia? I just don't get it. I mean, I do, because I used to be fruitophobic myself when I was in the depths of my ED, but as with any other fear of food, this one just makes no sense. None. Nada. Zip.
Sure there's sugar in fruit, but there's also a host of other vitamins and minerals that our bodies need to function. Oh, and the last time I checked, our bodies need sugar (glucose) to function, too. Why do you think that bananas are such popular pre-workout snacks? Because they're an energy powerhouse! I've been having one as part of my pre-workout snack for a few weeks now, and I've been absolutely rockin' my workouts as a result. That and dates… dates are another good one.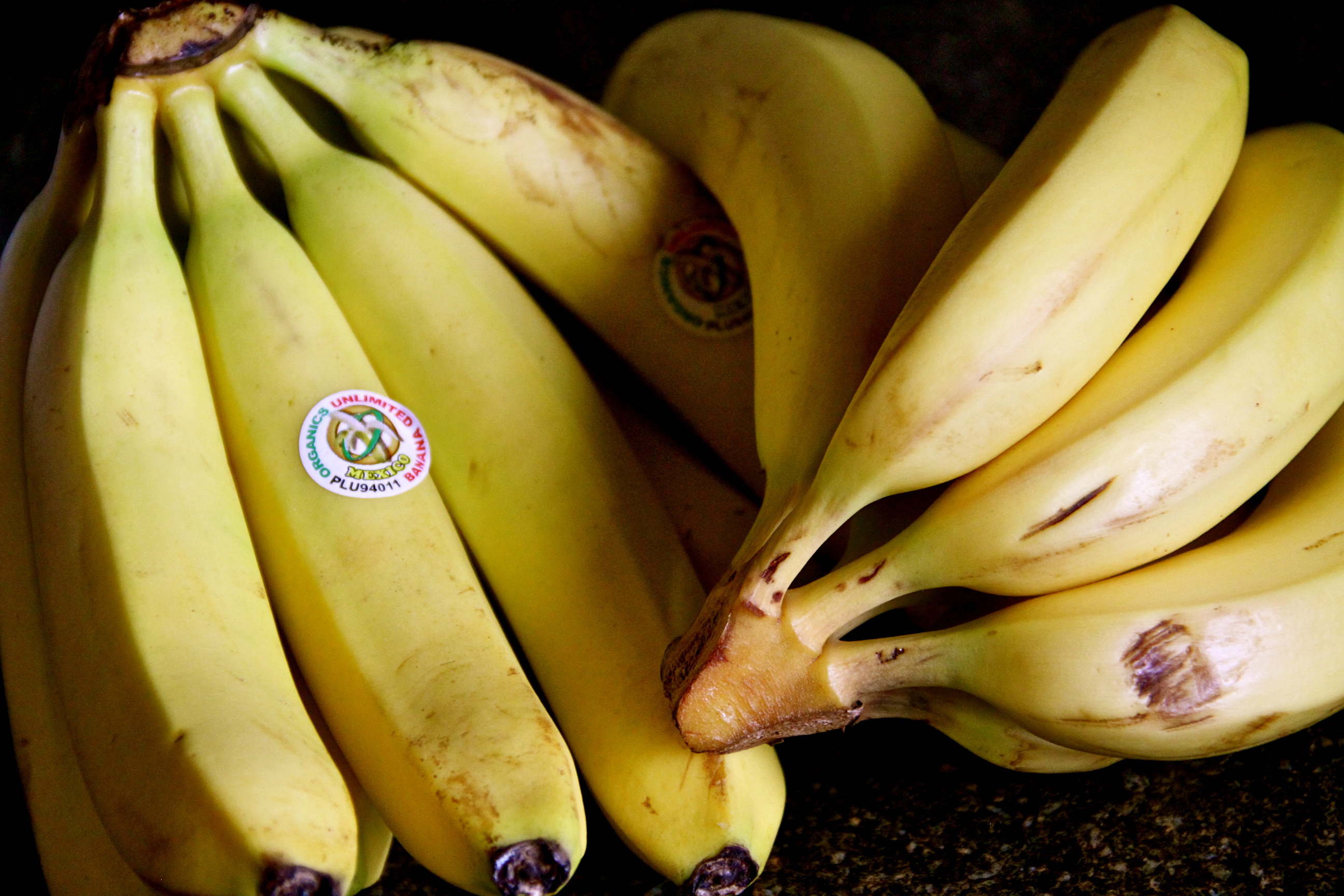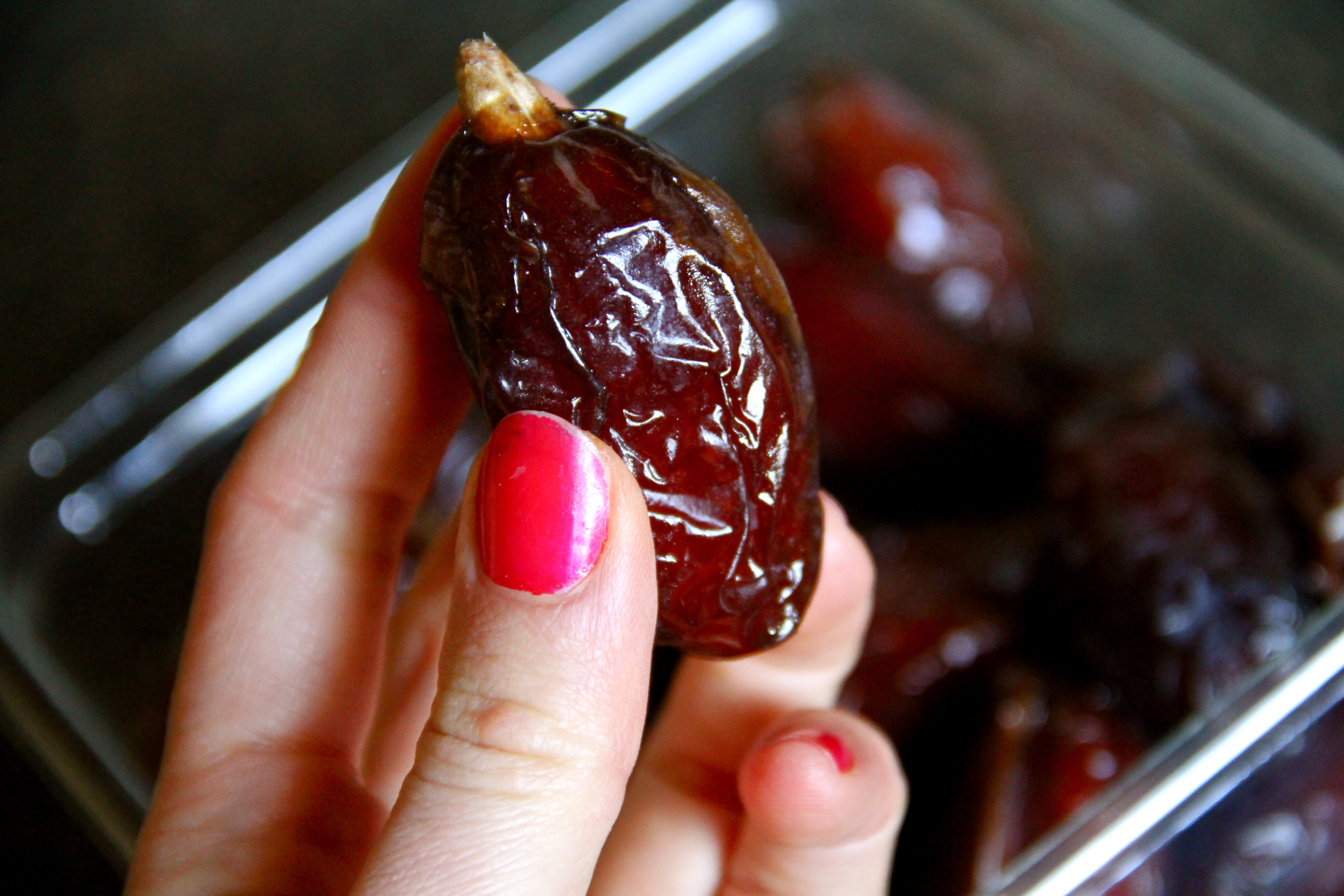 So please, please, PLEASE, for the love of Pete and my poor twitching left eye, don't buy into all the hype that fruit makes you fat. I easily eat 6 servings a day, and I've yet to see myself blow up to the size of a whale or experience any other negative side effects. Except for when it comes to apples…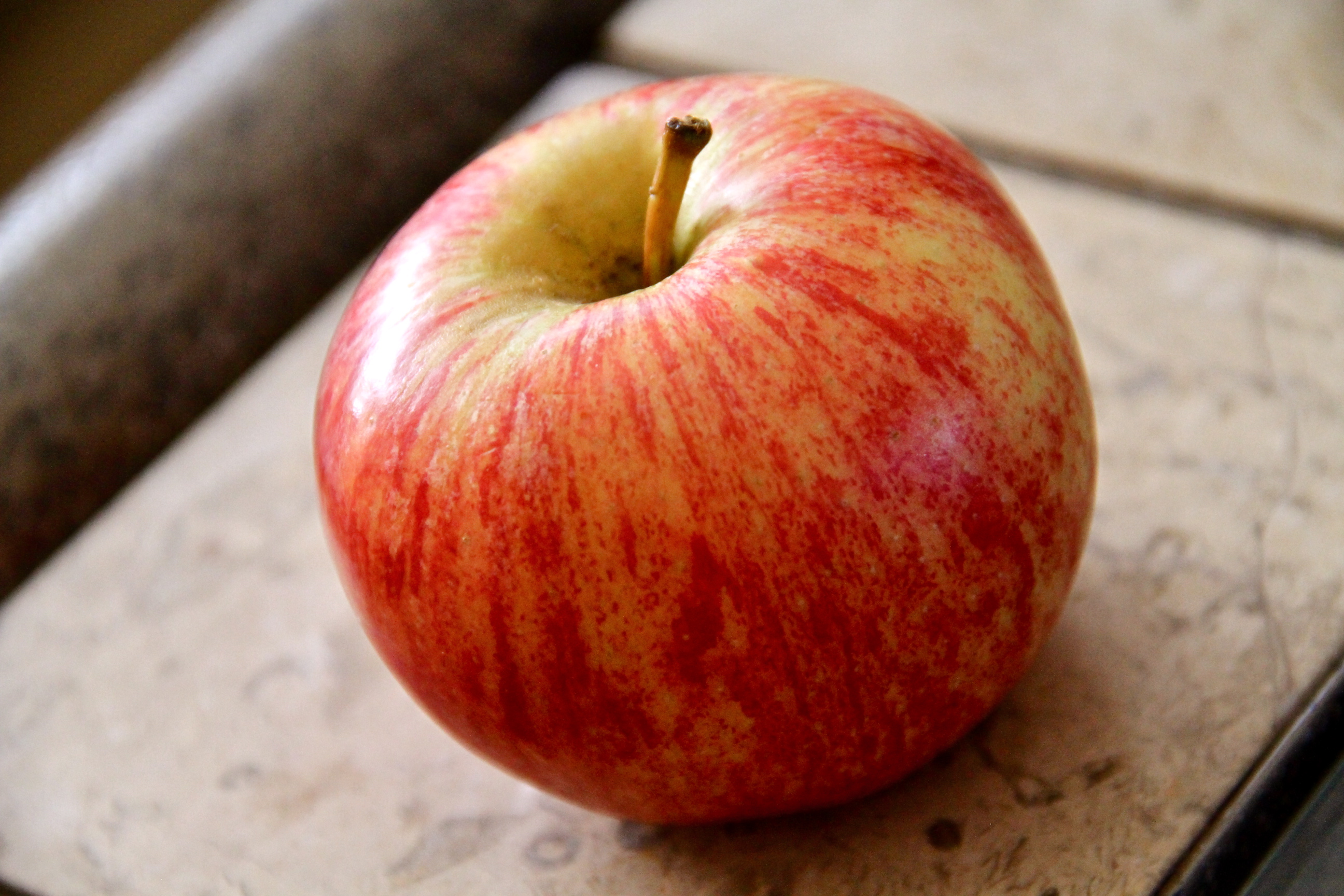 You know how they say that eating an apple before a meal is supposed to help quieten your appetite?
Yeahhhh, no.
Sometimes, when I find myself getting really hungry while preparing dinner, I'll grab an apple to hold me over until my food finishes cooking so that I don't end up gnawing off my arm. It never works. If anything, I just end up hungrier… which just goes to show you that all that "advice" is absolute garbage.
. – . – . – .
Fruit: friend or foe? I'd love to hear your thoughts.