*Edit: sorry about the linkup not being up this morning! I was experiencing server problems last night when I was trying to schedule my post and the code must have gone wonky. It's working now 🙂
. – . – . – .
Happy #thinkingoutloud Thursday! No idea what I'm going on about? Click here!

1. TGITOL! Sorry for going MIA on your guys yesterday, but I came down with a severe case of writer's block (that I'm still kind of dealing with) and could not for the life of me get my thoughts together for a coherent post. I had every intention of participating in What I Ate Wednesday this week since I skipped out on it last week — and I even snapped pictures of all my eats — but when it came time to sit down and write? Nothing. I know you guys like reading them, though, so that'll definitely be up next week!
2. For now, I'll just tease you with a picture of the soft and chewy pumpkin granola bar[s] that I spent the afternoon snacking away on, because they legit knocked my coloured socks off…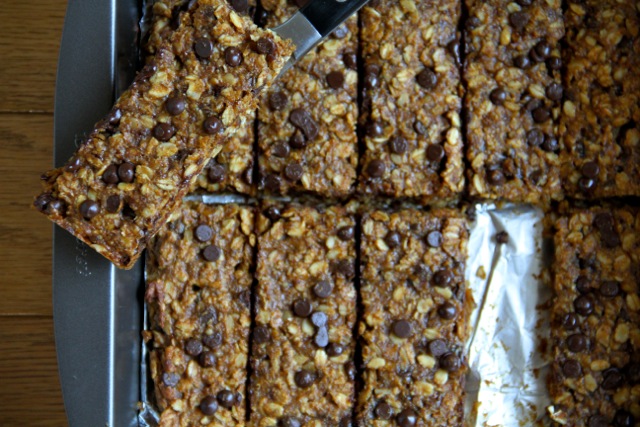 Expect the recipe for those… ohhhh…. tomorrow

3. In the meantime, you can satisfy any chocolate, and/or pumpkin, and/or granola cravings you might be having by heading on over to Savory Style to check out my latest recipe for Chocolate Chip Pumpkin Spice Granola.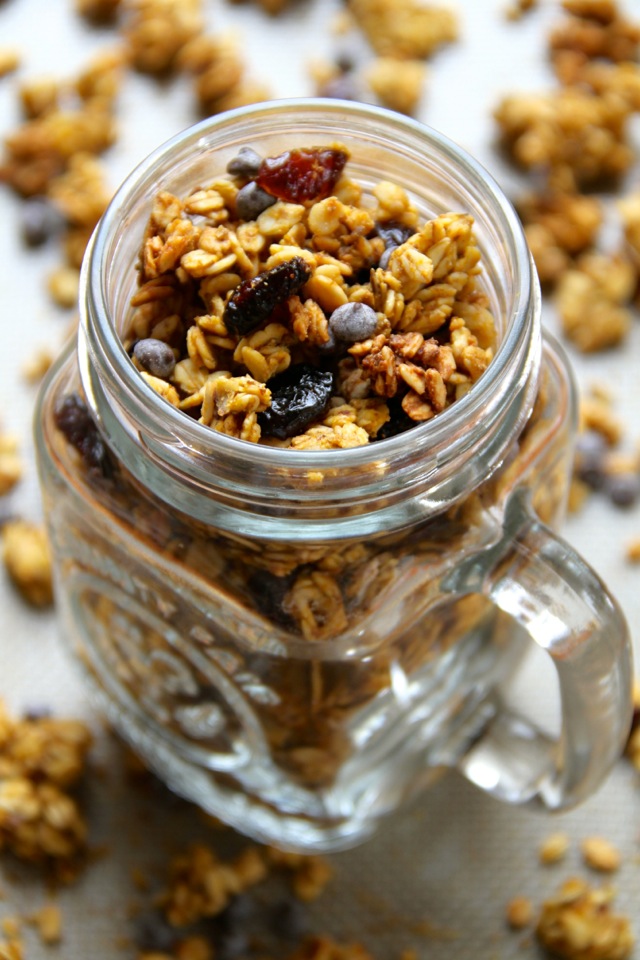 4. Also… I [literally] just whipped up the most ridiculous thick and creamy chocolate shake (not to be confused with this one), and I had every intention of taking a picture to show you guys, buuuuuut one spoonful led to two; two spoonfuls led to three; and before I knew it, all I had left was a dirty cup. It's definitely something I'm going to have to recreate and share, though, because holy.snap was it amazing.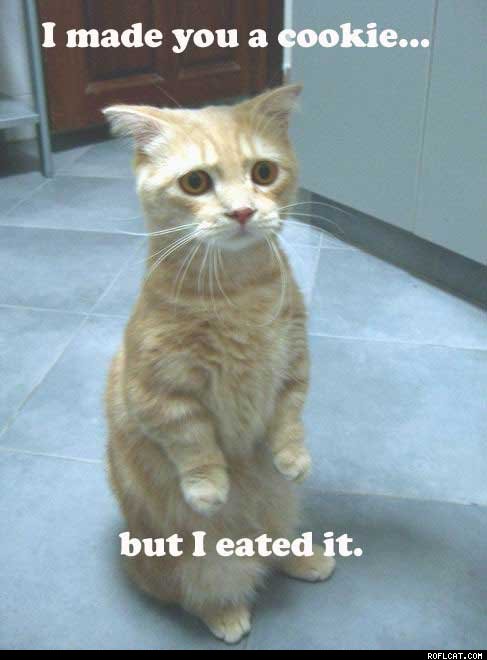 [source]
5. Speaking of amazing…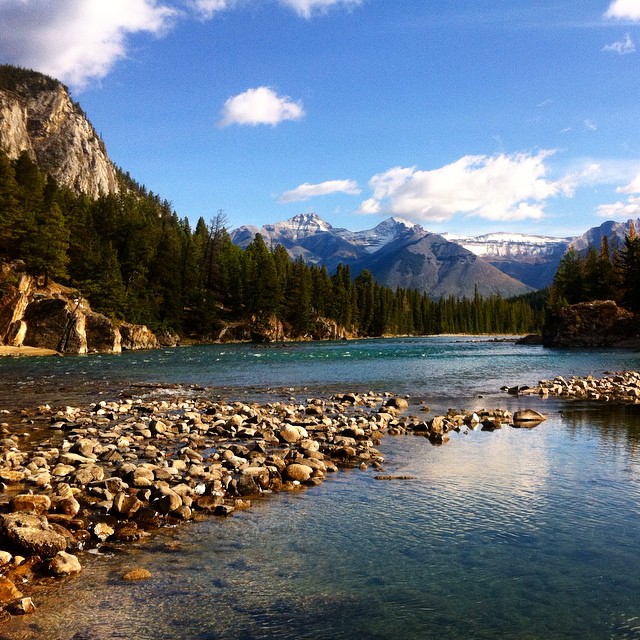 [from my Instagram]
… how 'bout them mountains? I didn't take enough pictures while I was up there last weekend to do a full recap, but I'll be going again in a few weeks, so hopefully I manage to snap some this time around. I don't know what it is, but I kind of suck at remembering to take pictures when I'm out having fun — it's like I'd rather be living it than documenting it? Whatever the case may be, it's not a good mindset to have if you're trying to be a good blogger! #prooforitdidnthappen
6. I am, however, very good at taking pictures of completely random things…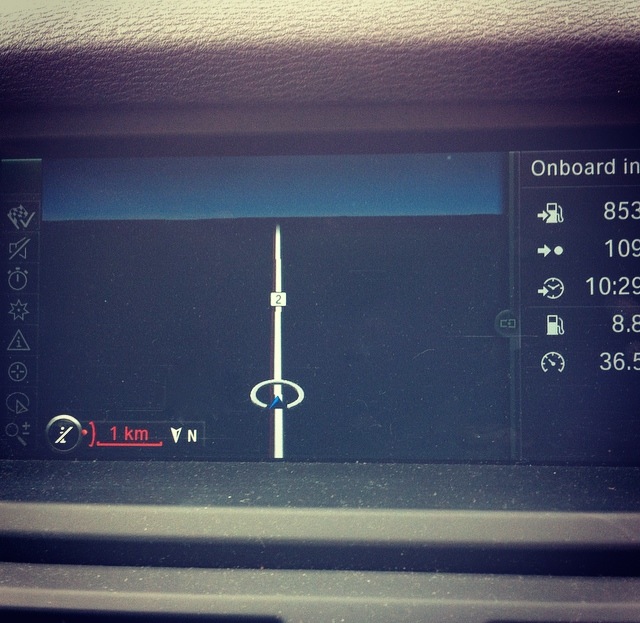 That right there would be the onboard GPS showing the ridiculously straight highway that constitutes about 90% of the trip from Edmonton (home) to Banff (the mountains). It makes for a very long and somewhat boring drive… but I can't hate on it too much because it still feels like home and I'm oddly happy to see it whenever I'm away for a while…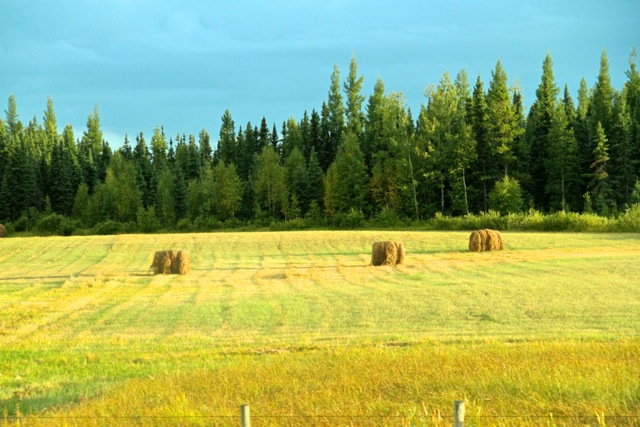 7. Riddle me this… Why is it that I can wait around for days to receive a package, and it will always come when I get tired of waiting and decide to go to the grocery store for 10 minutes (read: 30)? Seriously… it never fails. I think I need to have a chat with my UPS guy…
8. And if you're wondering where I went, the answer would be to Costco to stock up on some necessities…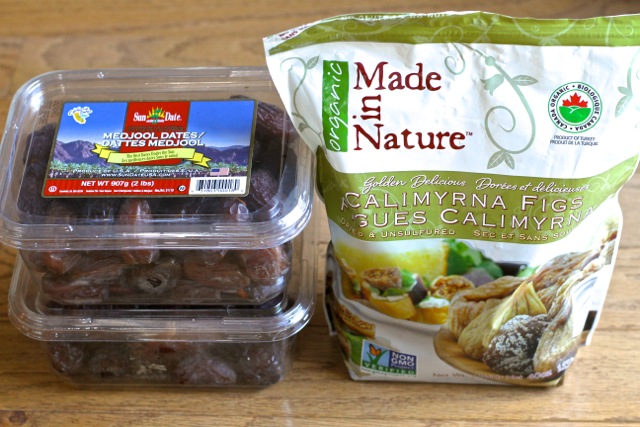 … and by necessities I mean 4 lbs. of dates and 2.5 lbs. of dried figs. I'm not normally a huge fan of Costco since I find the crowds and sheer quantity of things to be a little overwhelming, but I heard they had good dates and I got tired of paying $7 for a teeny tiny bag of my current biggest addiction, so I put on my big girl pants and braved the madness. It wasn't horrible… but it was also 10 AM on a Monday 😆
9. Speaking of Monday, this coming one happens to be Thanksgiving for us Canadian folk, which just feels… oddly early. Either way, I'll be celebrating with the family this weekend, and, as always, I'm in charge of bringing dessert. I brought these pumpkin bars last year, which were a huge hit, but I'm not usually one to repeat desserts, so I'll need to come up with something new.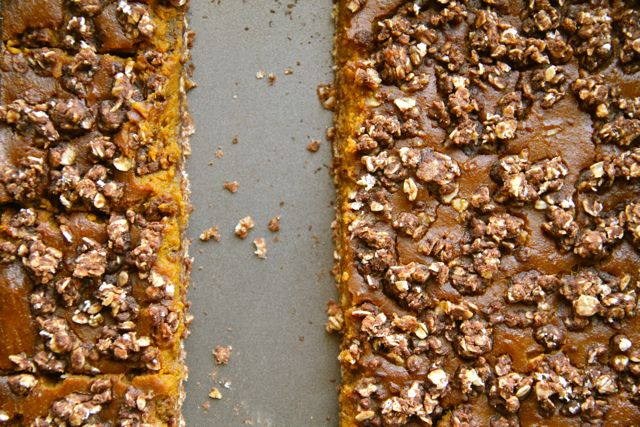 10. And I'm not quite sure how it happened, but next week marks the 100th instalment of Thinking Out Loud… or at least of my solo version of it, since I'm pretty sure the linkup is only somewhere in the 40's. I feel like I should do something special to celebrate, but I'm not sure what — any ideas?


No questions… just tell me whatever comes to your mind! 😀
More places to find me!
E-mail — [email protected]
Twitter — runwithspoons
Facebook — runningwithspoons
Pinterest — runwithspoons
Instagram — runwithspoons
Bloglovin — runningwithspoons