Happy #thinkingoutloud Thursday! No idea what I'm going on about? Click here!

1. A quick order of business before we get into the true ToL randomness. You guys may have noticed that I changed the format of my recipes a little over a month ago, and this was mainly so that I could offer you some spiffy new options. See, Spoons recently partnered up with Ziplist, which is a super awesome shopping tool that not only lets you save recipes online and keep them organized in your very own personal recipe box, but actually builds you shopping lists based on the ingredients in the recipes you've saved so that you know what you need to pick up when you're in the store! Cool, right?!? Here's how it works…
In Spoons' navigation menu, you'll see a link to "Recipe Box," which will take you to your own personal recipe box where all of your recipes, shopping lists, and meal plans are saved. And if you're not yet a Ziplist user, no worries! It's quick, easy, and free to sign up!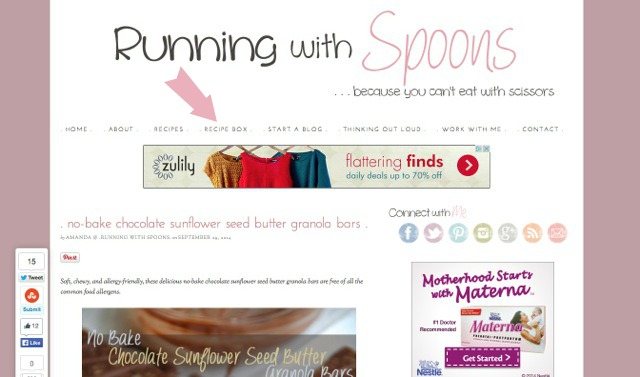 To add a recipe from Spoons (or any other blog that uses Ziplist) to your recipe box, all you have to do is hit the "Save" button located in the upper right hand side of my recipes, and it'll go straight to your virtual box where you can start making shopping lists and meal plans.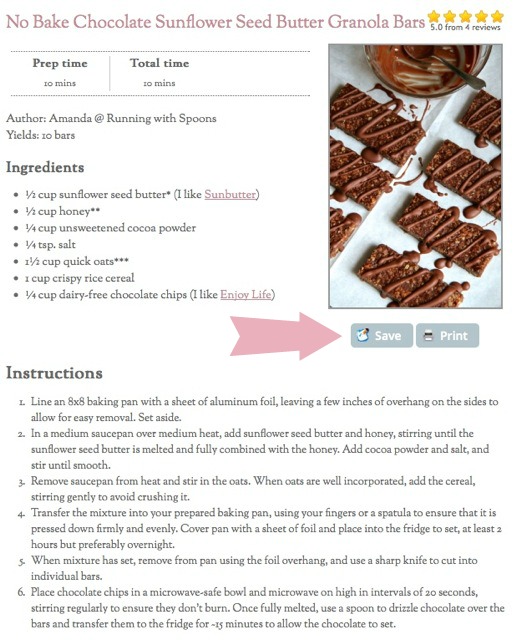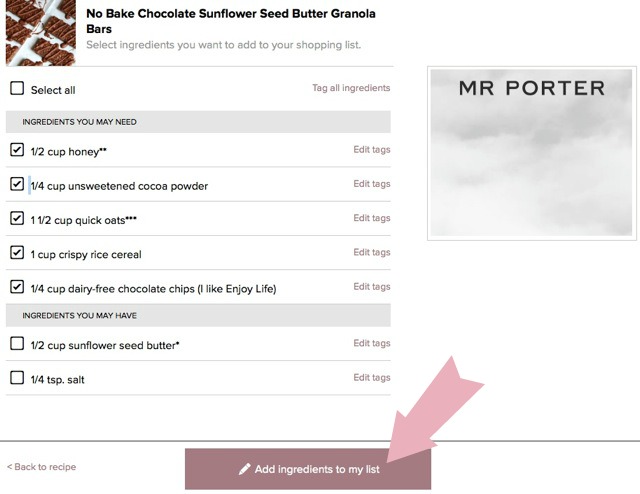 And the best part is that there's even an app you can download on your phone so you don't have to worry about forgetting your list at home (story of my life). I hope you guys like the changes and find them useful! 🙂
2. Speaking of changes, I recently reorganized a few things in my kitchen cupboards and I feel like I don't know where anything is anymore… which makes prepping meals a tad bit annoying since I'm either going to the place where something used to be, or having to stop and think where it now is. Reminds me of when I first moved in and felt completely awkward and lost in only a few square feet of space. Hopefully I get used to it soon.
3. As for why I was reorganizing in the first place, it was to make room for this guy right here…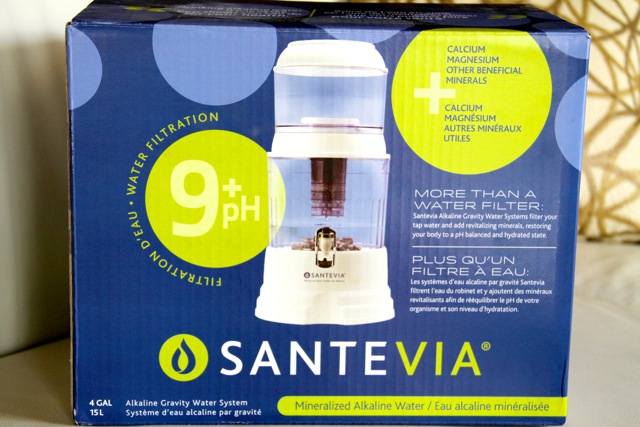 … with "this guy right here" being a Santevia Alkaline Gravity Water Filtration System. My parents have been using one of these for something like 5 years now, and whenever I go over there, I can't help but notice how much better that water tastes compared to what comes out of my little pitcher filter, and how much better it is at satisfying my thirst, too. I've been wanting to get my own for a while now, but I kept putting it off because I had no idea where I'd put it… until one day I just got fed up and decided to take out one of the shelves in my pantry and stick it in there.
I don't want to go into too much detail in this post about how awesome this filter is, and how important it is to drink good quality water with the proper pH balance, but I'd be more than happy to write a separate post if you guys are interested… Let me know!
4. I spy with my little eye… Spoons on the radio!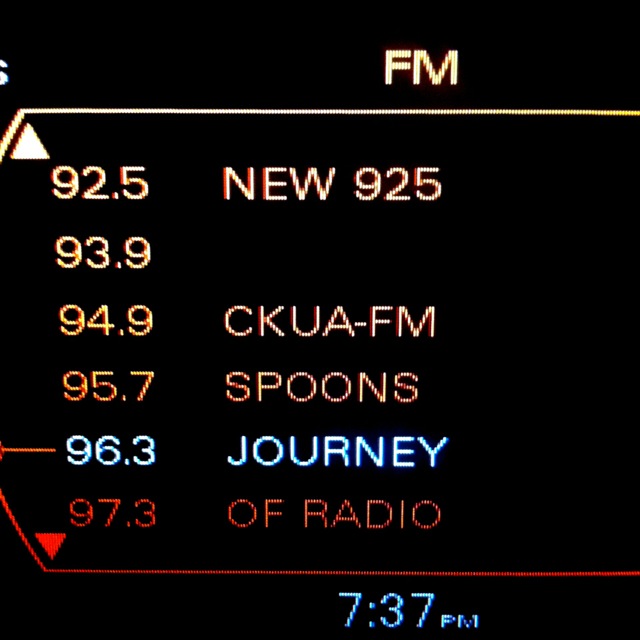 And no, I have no idea what it actually was. And yes, I did stop to listen to Journey's Don't.Stop… Beliiiiiieving when I came across it while station surfing.
5. I also spy with my little eye… an interesting choice of wheels 😆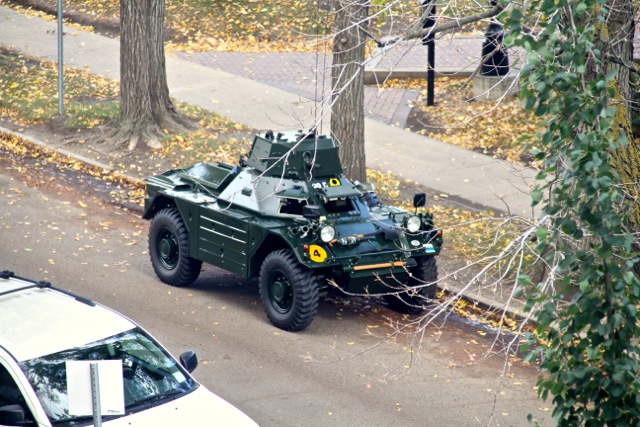 6. So I had a complete Damsel in Distress moment the other day… I was all excited to bust into my new mango kombucha, but I could not for the life of me open the bottle when it came time to drink it. Like, no amount of grunting and cursing would 'Open Sesame' that sucker up. But after about 5 minutes of working up a sweat and literally shredding the skin on my hand, I came up with the brilliant idea to pop on a rubber glove and I managed to get the cap off on the first shot. Why did I not think of that sooner?!?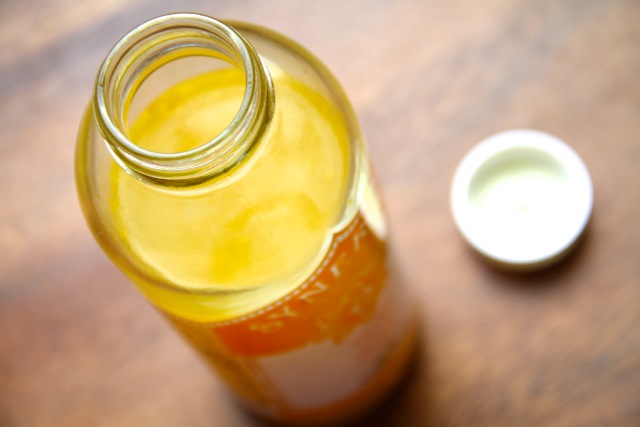 7. Oh well, at least I was able to console myself with one a few of these…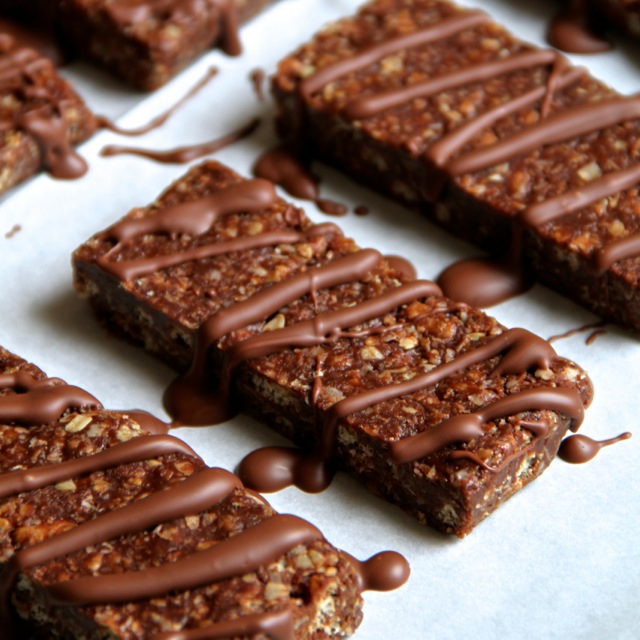 … which I actually had to whip up a second batch of because the first one disappeared so quickly. And I'll probably have to whip up another because I was hoping on bringing them with me on a road trip this weekend, and I doubt there'll be enough left over by then. Oops.
8. As for where I'm going… I'll be heading up to the mountains on Saturday morning and I can.not.WAIT. It'll only be my second time going up to the mountains in the fall, and it may just be one of my favourite times of the year to visit. Fingers crossed that the weather holds up and it doesn't decide to rain!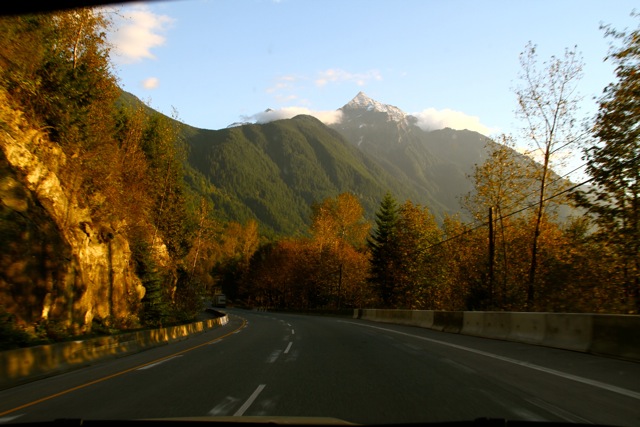 No questions… just tell me whatever comes to your mind! 😀
More places to find me!
E-mail — [email protected]
Twitter — runwithspoons
Facebook — runningwithspoons
Pinterest — runwithspoons
Instagram — runwithspoons
Bloglovin — runningwithspoons