Happy first day of October, friendly faces! 😀
Are we freaking out? Is it craziness? We're slowly making our way into the Halloween, Thanksgiving, Christmas season. Or Thanksgiving, Halloween, Christmas season if you're a fellow Canadian, since our Thanksgiving is a little less than two weeks away… which is just weird… but I digress.
Believe it or not, is really is the start of a new month, and that means it's time to take a look back on the old month, a la monthly favourites style…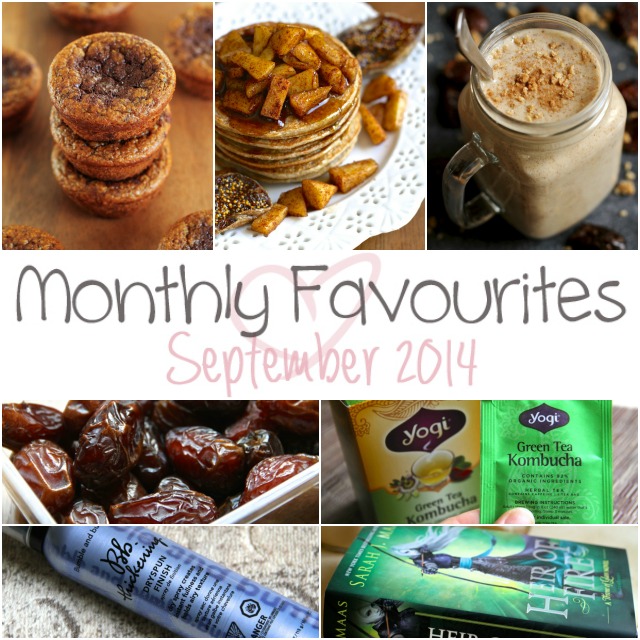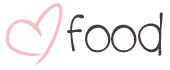 Without a doubt, my biggest foodie obsession from September has been dates…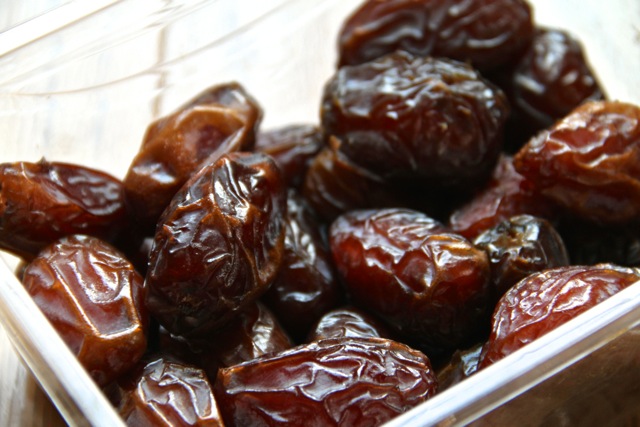 It all started with me wondering what the heck I was going to do with a 2 lb. bag that I brought home with me from my travels at the beginning of the month, and escalated into a full-blown addiction that I need to satisfy on a daily basis. If you've never tried a date, you really need to change that; and if you have, then you know exactly what I'm talking about.
Dates are nature's candy. They're soft, gooey, sweet, and taste vaguely of caramel. They also happen to be loaded with lots of essential vitamins and minerals like calcium, potassium, magnesium, iron, and B-complex. As an added bonus, dates are also extremely easy to digest and provide the body with a quick source of stable energy thanks to a combination of fibre and simple sugars, making them a perfect choice for a pre-workout snack. They're also great in smoothies, bars, and stuffed.
Basically, they taste amazing, they're good for you, and I love them. Moving on!
Next up, granola… Specifically, this Double Chocolate Crunch granola from Enjoy Life Foods…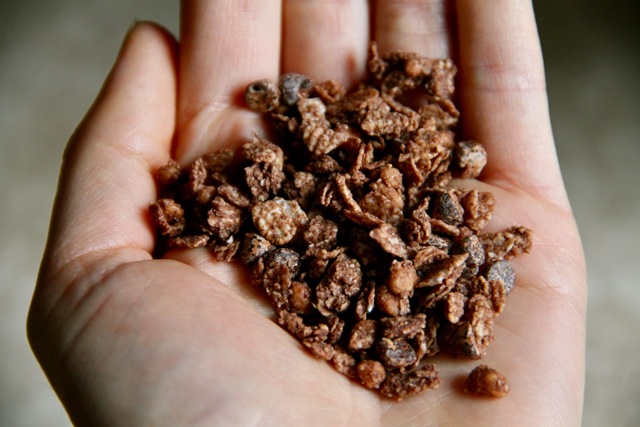 If you're [un]fortunate enough to interact with me outside of the blog world, you've probably received a handful of texts over the past couple of weeks in which I complain about giving myself a stomach ache as a result of eating too much granola. But I couldn't help it! Either I'm lacking in the self-control department or this granola is straight up irresistible. The former point is debatable, but the latter is not — it really is that good. It's also perfect for those of us who suffer from food allergies, since it's free of the top 8 food allergens, including nuts, gluten, soy, corn, and dairy.
And while it's rare for me to mention favourite drinks since I'm usually chugging either water or coffee, I've really been loving this Green Tea Kombucha from Yogi.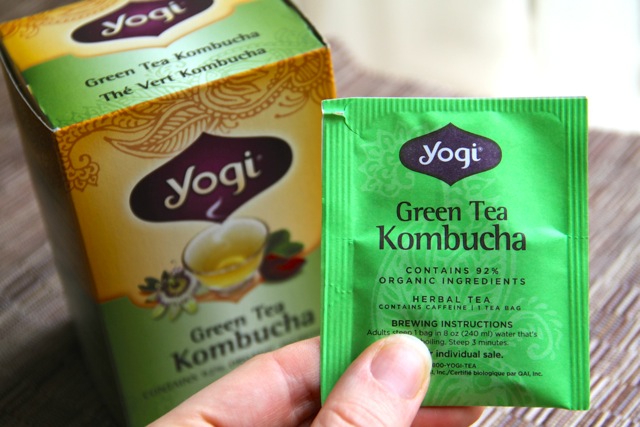 Green tea is loaded with antioxidants and boasts some pretty impressive health benefits, including the ability to lower cholesterol and reduce the risk of Alzheimer's disease. The only downside is that green tea can taste somewhat bitter, especially when prepared incorrectly… which may be one of the things I love most about this particular tea — it has a subtly sweet and fruity flavour thanks to the addition of lemongrass and always manages to taste amazing.
Speaking of amazing… how 'bout them blog recipes? 😉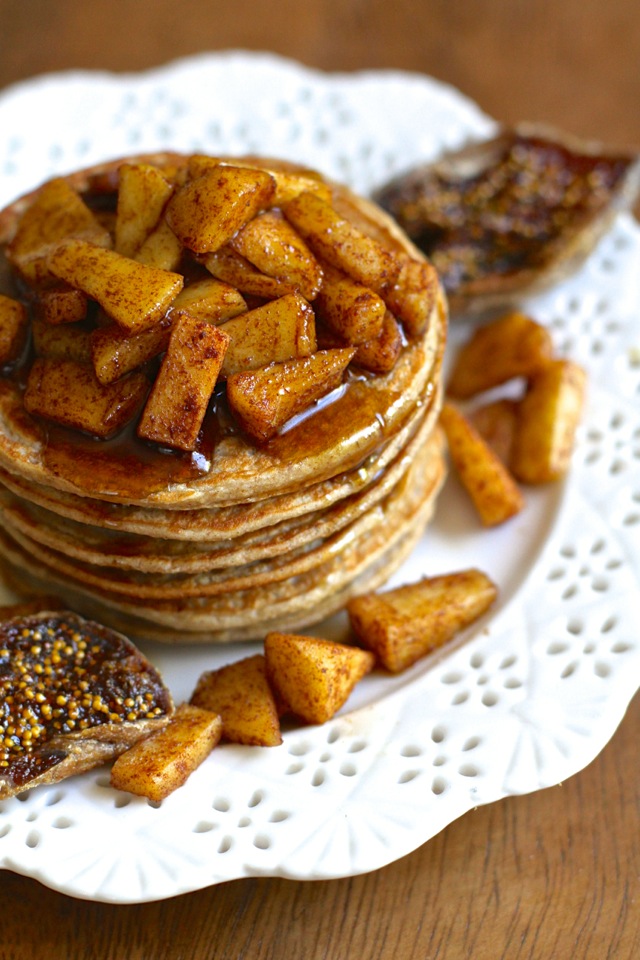 Apple Oat Greek Yogurt Pancakes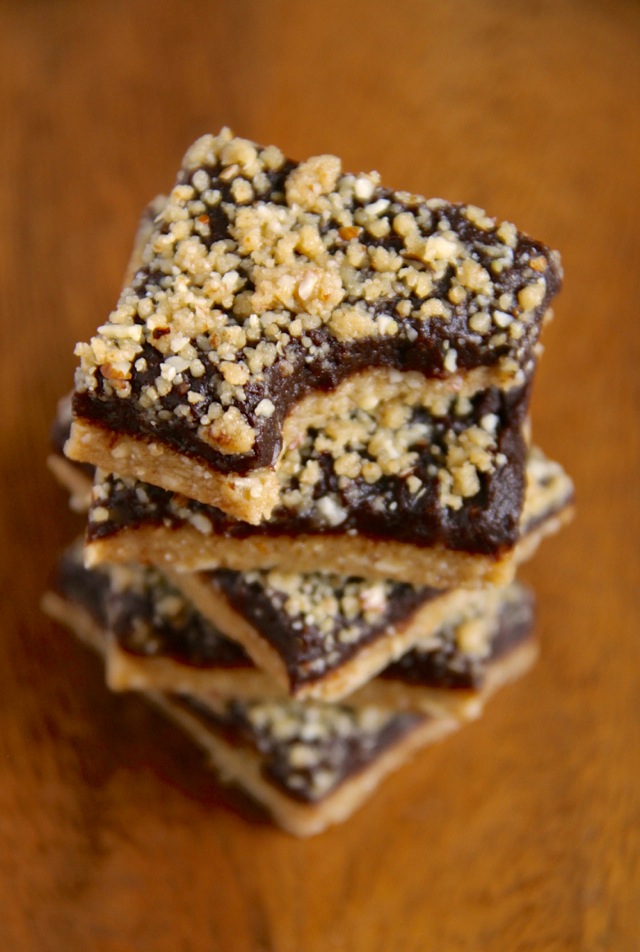 No Bake Vegan Oatmeal Fudge Bars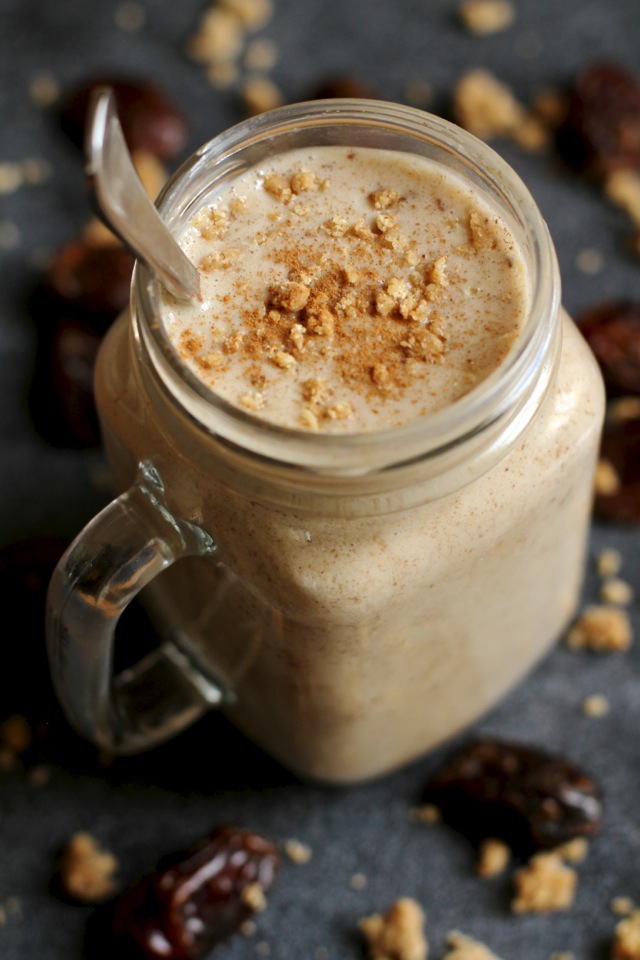 Salted Caramel Cookie Dough Smoothie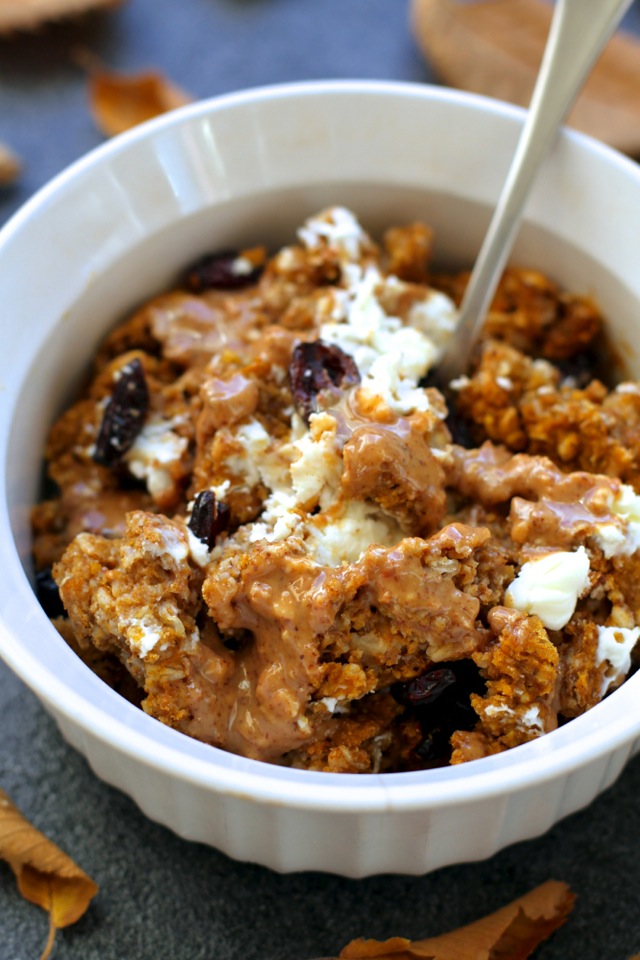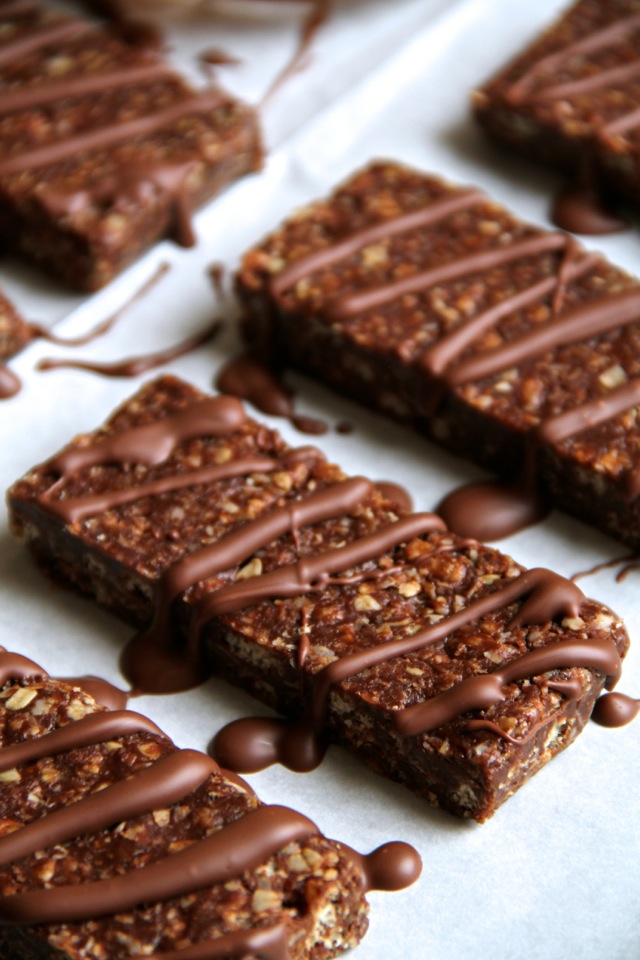 No-Bake Chocolate Sunflower Seed Butter Granola Bars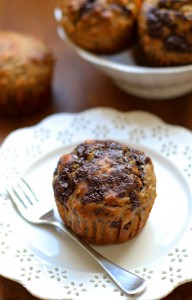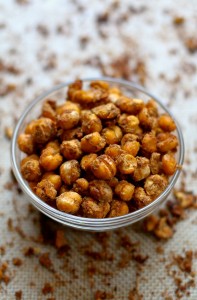 Chocolate Chunk Banana Oat Muffins || Pumpkin Spice Roasted Chickpeas || for Savory Style.

Apparently I was all about the hair in September, because while I didn't really manage to find any new makeup products, I definitely rekindled my love for some tried and true hair care items, starting with this Seanik solid shampoo from LUSH.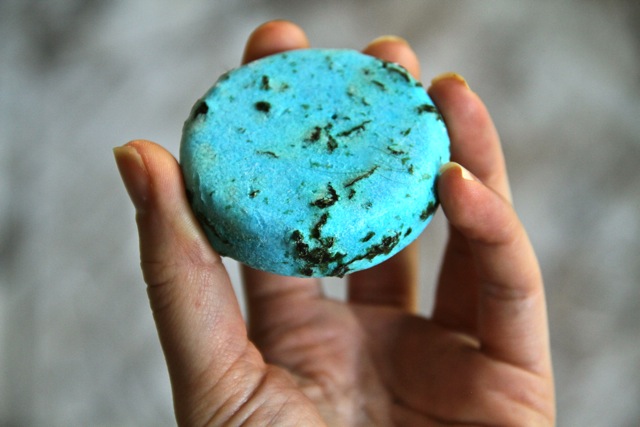 This is actually a product that I used to be completely obsessed with and then forgot about as I started experimenting with different shampoos. I started using it again after finishing off another shampoo I was using at the time, and I fell in love all over again.
Here's the thing… I have super fine hair that loves to cozy right up to my head, especially if I'm dealing with some product buildup. This leads to limp, lifeless, flat hair that isn't really a good look for me. Seanik not only adds volume and body to my hair thanks to the fact that it contains sea salt, but it also removes any buildup and leaves my hair feeling shiny and soft. The result is hair that's noticeable more voluminous and easy to manage.
Speaking of volume, another great way to add some is with this Dryspun Finishing Spray from Bumble and Bumble…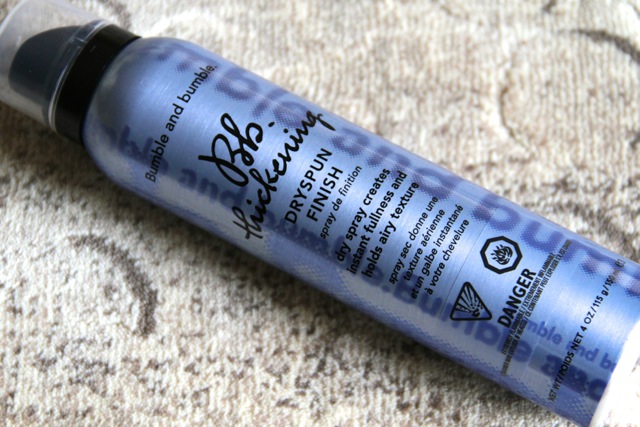 This translucent dry spray creates instant fullness and texture to spin hair into an airy silhouette. Raw silk powders with light-holding polymers adhere instantly for a softly interlaced texture to make hair look weightless and effortlessly full—and keep it that way.
This stuff is a godsend for fine hair. All you need is a few strategic sprays to add a considerable amount of volume and make it feel like you just got a professional blowout. It adds texture without being sticky, and a subtle hold without weighing your hair down. The only downside is that it is a little bit pricey, but it's amazing stuff if you just reserve it for special occasions.
And while there's nothing glamorous about this next product, I still have to give a shoutout to this Vaseline Cocoa Butter Lip Therapy…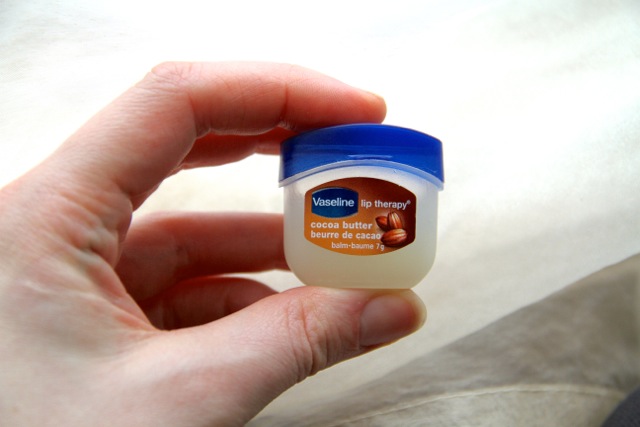 It does an amazing job at keeping my lips soft, smells so good, and is super affordable. Winning all around.

The title of Book of the Month belongs to Heir of Fire by Sarah J. Maas…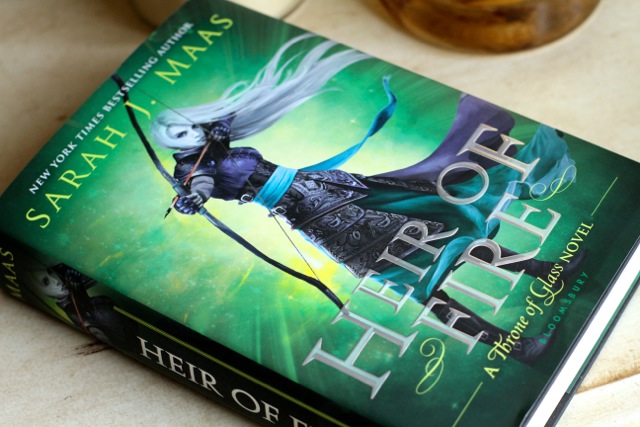 Lost and broken, Celaena Sardothien's only thought is to avenge the savage death of her dearest friend: as the King of Adarlan's Assassin, she is bound to serve this tyrant, but he will pay for what he did. Any hope Celaena has of destroying the king lies in answers to be found in Wendlyn. Sacrificing his future, Chaol, the Captain of the King's Guard, has sent Celaena there to protect her, but her darkest demons lay in that same place. If she can overcome them, she will be Adarlan's biggest threat – and his own toughest enemy.

While Celaena learns of her true destiny, and the eyes of Erilea are on Wendlyn, a brutal and beastly force is preparing to take to the skies. Will Celaena find the strength not only to win her own battles, but to fight a war that could pit her loyalties to her own people against those she has grown to love?
This book rocked my colourful socks off. What I originally thought was going to be the conclusion of a trilogy, was actually just another book in what is apparently going to be a longer series. I'm not going to lie and say that I wasn't really looking forward to seeing how the series ended, but this just means that I have a few more books to look forward to, which I'm definitely not complaining about!
I'm going to go out on a limb here and say that if you're a fan of fantasy/adventure novels, or even YA fiction in general, then you're going to love this book, as well as this series. It's well-writen, fast-paced, and full of great characters, tearjerkers, and surprising twists. It's quite literally fantasy at its finest. My only complaint is that I'll have to wait another year to get my next fix 😥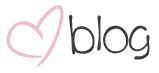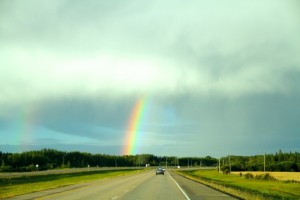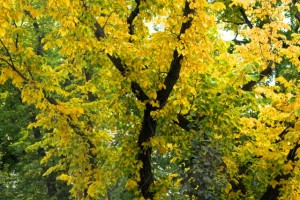 September is, without a doubt, my favourite month of the year… and this one definitely didn't disappoint!
I kicked off the month in the mountains in Whistler, BC… a trip which I have yet to recap. Oops.
I also started going back to school to further my education in holistic nutrition, while continuing to grow my coaching business. Woop, woop!

(And for those who have asked, I'll definitely start offering my services online soon. Sit tight!)

Spoons received some shoutouts from Buzzfeed this month!
Food Bloggers of Canada also featured my Spiced Greek Yogurt Applesauce Bread in their apple recipe roundup.
And speaking of recipes, you guys loved my Flourless Pumpkin Pie Muffins, which have been pinned over 26k times! Woop!
Food talk involved:
Spoonified recipes included:
Here's to an awesome October! 😀

Tell me at least one awesome thing that happened in September!
What kind of hair do you have (thick/thin, curly/straight)? And what's your biggest beef with it?
Any products you've been loving lately? Let me know! I'd love to try them out!
More places to find me!
E-mail — [email protected]
Twitter — runwithspoons
Facebook — runningwithspoons
Pinterest — runwithspoons
Instagram — runwithspoons
Bloglovin — runningwithspoons