Cue the Friday #happydance.
No, for real. Every.single.day this week has felt like a Friday for some reason, which makes for one very long week. But the weekend is finally here, and since we're kicking off a new month as well, it's time for a little look at life as I currently know it…
. – . – . – .
Current book: Love the One You're With by Emily Giffin. No rhyme or reason to this one, really… I've read it before but I was craving some good old fashioned chick lit, so I started re-reading all of Giffin's books from Something Borrowed, and this is the one I'm currently at. I should probably pick up her newest book, but I've heard it really isn't that great. Actually, I've found that outside of Something Borrowed and Something Blue, her books are just okay.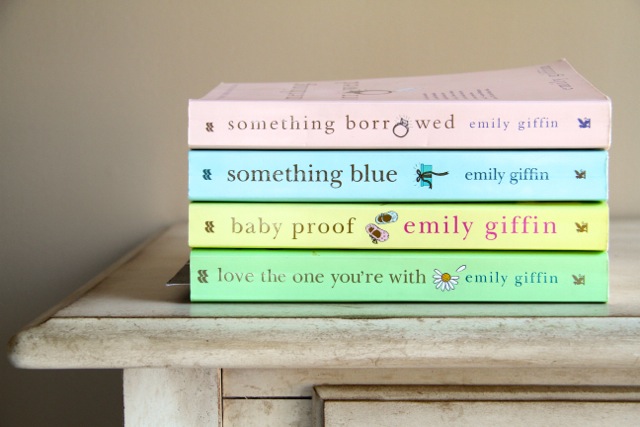 Current music: A little bit of Rise Against – I Don't Wanna Be Here Anymore.
[youtube="https://www.youtube.com/watch?v=FqQsZ8g8KHQ&w=576&h=315″]
Current guilty pleasure: "Working out" on the reclining bike in my building's gym while reading chick lit, playing Farmville, and browsing blogs. I can't tell if I'm actually getting a good workout in or if I'm just relaxing while flailing my legs about 😆
Current nail colour: We're just going to gloss over the fact that my nails will probably never see anything other than Sally Hansen's Hard as Nails nail strengthener, and look down at my toes instead… Currently rocking OPI's Sprung, but I'm thinking Essie's Twin Sweater Set might be next.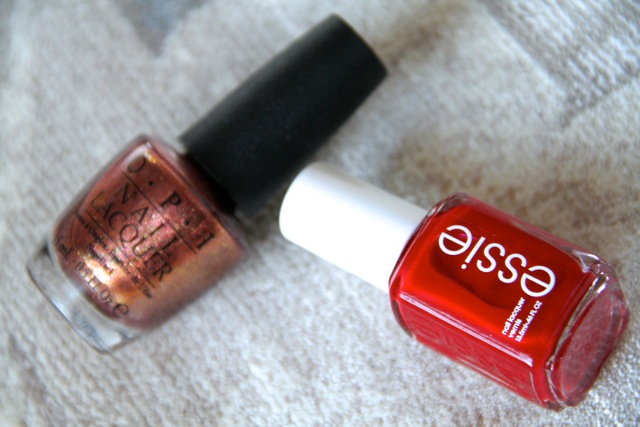 Current drink: Starbucks Pike Place K-cups. You know how last month I told you guys that I was crushing on their vanilla K-cups? That obsession was short-lived. I'm starting to think that I'll probably always and forever be an unflavoured black coffee kind of girl.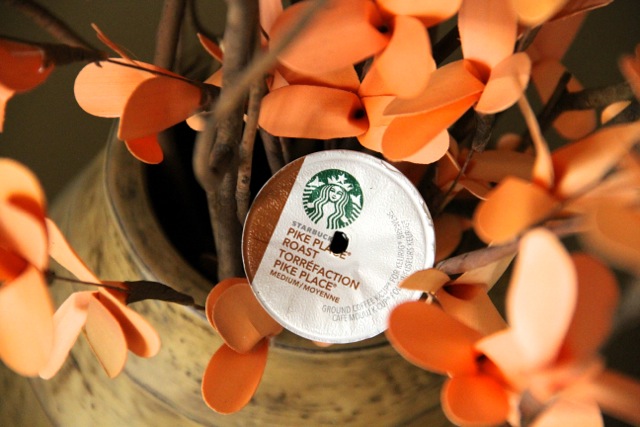 Current food: Quinoa, chickpeas, and nutritional yeast. I haven't been able to get enough of this combo lately, and the best part about it (besides the fact that it's freaking delicious), is that it packs a nice protein punch and let's me get away with not having to work with raw meat… which continues to skeeve me out to.this.day.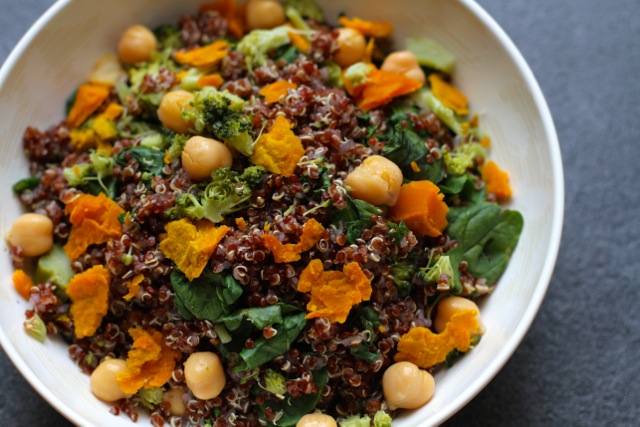 Current obsession: Oats and honey… but probably not in the way that you're thinking. I've actually been obsessed with raw oats lately, especially when they're paired with honey. What I've been doing is dipping a spoon into honey, dipping it into some oats, and calling it good. So, so good…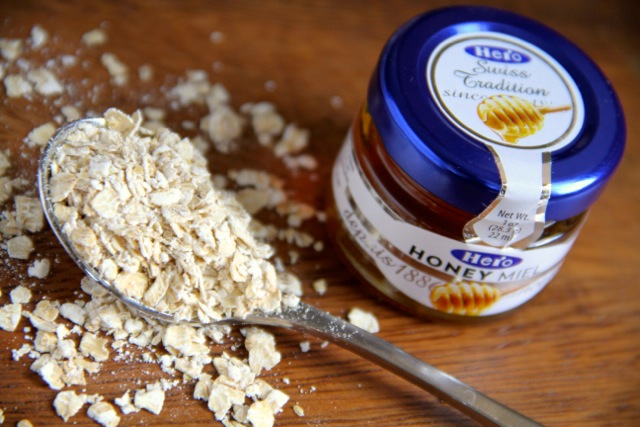 Current wish: … that I could figure out this mysterious craving that's been plaguing me for the past couple of days. I want something, but I have no idea what it is; and none of the usual culprits like chocolate, ice cream, or gummy bears seem to be hitting the mark. Argh.
Current need: … to restock my kitchen with my favourite tea. I'm not even exaggerating when I say that I've had a cup of this tea every.single.day since discovering it around… 6 years (??)… ago. It's what I make a beeline for as soon as I get out of bed, and also my favourite way to start the day. What I'll usually do is order around 6 or 7 of the 50 sachet bags and that'll usually last me a good year. It's lookin' to be that time again…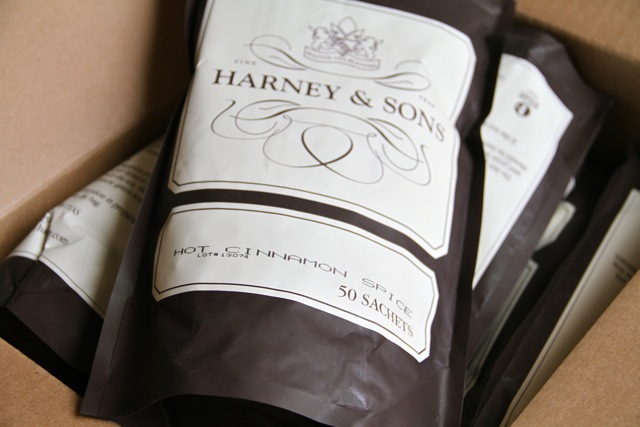 Current triumph: I figured out my craving! Apparently what I was really after was a banana with coconut butter 😉 Go figure.
Current bane of my existence: Well I wasn't going to say anything, but since you asked… I have a blister on my right foot from spending a little too much time walking around in an unbroken pair of Tory Burch flats. I love her shoes, but daaaaaaaang can they be uncomfortable at first. In my defence, though, I didn't think I'd be walking as much as I did or I would have worn a different pair of shoes.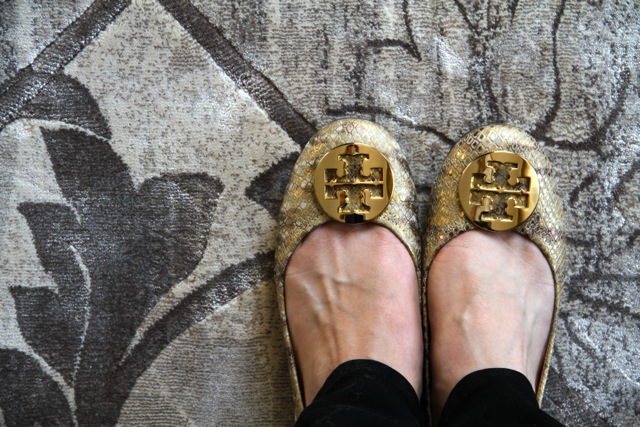 Current indulgence: ALL the granola! You guys… it's becoming a serious problem. I literally have no self-control when it comes to granola lately, with this chocolate chip pumpkin one being my current love. I'll be sharing the recipe soon!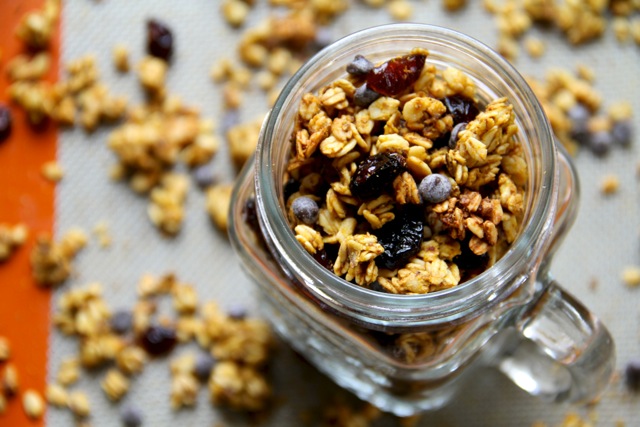 Current procrastination: I feel like this is one of the most common answers I give for this question, but… packing. I leave for the mountains early tomorrow morning and I have yet to even think about what I'm going to bring. It's only for one night, so I'm not too worried about it, but a girl's gotta have her things!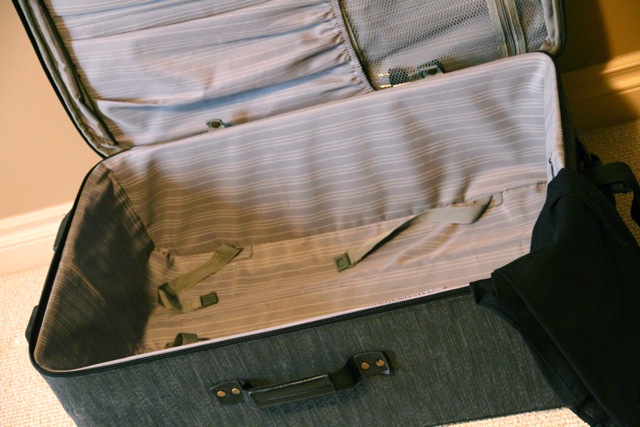 Current blessing: Life in general — the good and the bad. Take any moment, even those that feel like they're nothing special, and you'll find a handful of blessings in it if you really take the time to look.
Current excitement: The fact that, by this time tomorrow, I'll be headed to my favourite place in the world — the mountains. I'm seriously thinking that I just need to move up there already…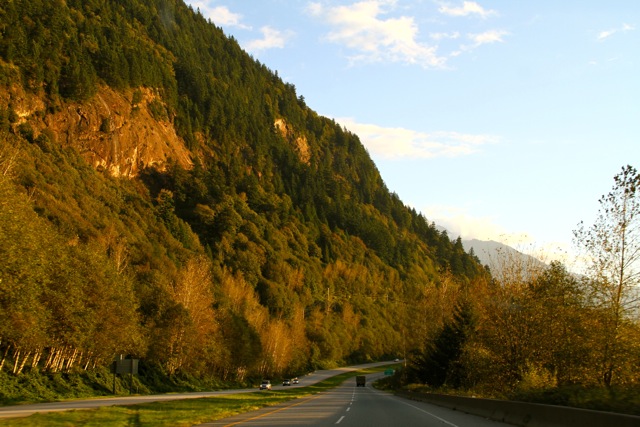 Current mood: Hyper… which is weird considering that it's currently 10:30 PM on Thursday night. My body's been doing this strange thing lately, though , where I've become both an early bird and a night owl, with the early morning and late night being my absolute favourite times of the day. Just don't ask about anything in between 😆
Current link: Yeaaaaah I've got nothing for this one. Apart from blog reading and writing, I haven't been spending much time browsing the net lately!

Your turn! Give me your current:
1) … book.
2) … food.
3) … obsession.
4) … procrastination.
5) … blessing.
More places to find me!
E-mail — [email protected]
Twitter — runwithspoons
Facebook — runningwithspoons
Pinterest — runwithspoons
Instagram — runwithspoons
Bloglovin — runningwithspoons