Hello, hello from the gorgeous Canadian Rockies!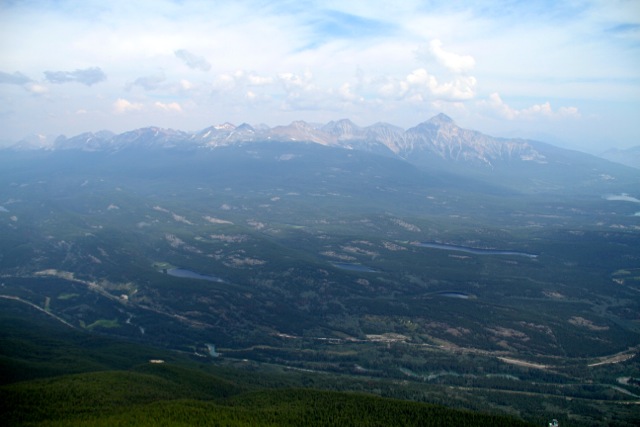 I think I may have mentioned [a few hundred times] how much I love it up here? Because it's seriously one of my favourite places in the world to be. My only complaint is that the internet connection can be absolute garbage, which wouldn't normally be a problem since I'm here to enjoy the great outdoors anyways, but I'm also trying to show some link love, which is hard to do when you're browsing the web and it takes you about 2 minutes to load every.single.page…
Needless to say, this week's list is a little shorter than it normally is, so I'd love it you could help me out by adding your awesome links to the linkup! Love you much! And see your friendly faces soon 😀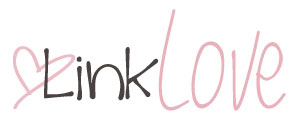 In my head…
. fitness .
Sexy Shoulder Workout via The Almond Eater.
A great workout for… err… sexy shoulders 😉
The Warm Up: Exercises You Can Do via Fit 'n' Cookies.
Warming up is an important part of any workout routine. Not only does it decrease your chance of injuring yourself, but it helps you get more out of your workout.
Running Injuries via The Cookie ChRUNicles.
Great tips on measures you can take to decrease your chances of injury!
. health .
4 Things You Should Know About Canada's Nutrition Label via Chelsea's Healthy Kitchen.
Percent daily values, calories, sugars… what does it all mean?!
If You Love Bananas… via OMG Facts.
As if I need any more reasons to love them… Bananas are magical.
. life .
20 Things to Remember When You Think You're Not Good Enough via Marc and Angel Hack Life.
Great things to keep in mind during those times where you're being unfairly hard on yourself.
How I Let Go via Snack Therapy.
An inspirational post on raising the white flag in the war you're waging with your body.
15 Famous Landmarks Zoomed Out to Show Their Surroundings via Architecture and Design.
It's crazy how different the same thing can appear from a new perspective…
Diet Propaganda: A Rant via Kiss My Broccoli.
A big "eff you" to the industry that makes us feel guilty for "anything, everything, or nothing at all."
Self Improvement Quotes via Shre Design.
Because everyone loves (and sometimes needs) a good quote…
21 Things You're Doing That Are Keeping You From Being Happy via Thought Catalog.
Sometimes we really are our own worst enemies…
. blogging .
My Life is So Exciting So I Blog About It via FueledByLOLZ.
You don't have to live a glamorous and exciting life to blog! The most important things are your thoughts and voice.
For my belly…
Pumpkin Chocolate Chip Streusel Cake via Two Peas and Their Pod.
Pumpkin + chocolate + streusel topping = a winning combination for an amazing fall cake.
Whole Wheat Coconut Oatmeal Chocolate Chunk Bars via Ambitious Kitchen.
Loving the textures in these soft and chewy bars! And you can never go wrong with oatmeal and chocolate.
Cheesy Pesto Chicken Lasagna Stuffed Spaghetti Squash via Peas & Crayons.
I think my heart just skipped a beat. I can't even handle the amazing cheesiness in this dish…
Roasted Butternut Squash, Red Potato, and Kale Soup via Chelsea's Messy Apron.
Talk about comfort in a bowl… An amazing seasonal soup that you can't help but want to curl up with.
45 Healthy Dessert Recipes via Slim Sanity.
Looking for delicious good-for-you treats? Here's a great collection of them!
Pumpkin Pie Smoothie via Hummusapien.
Forgo the pumpkin spice lattes for a deliciously healthy smoothie that actually has pumpkin in it.
Copycat Subway White Chocolate Macadamia Nut Cookies via The Big Man's World.
If you've ever found yourself going in to Subway just for their cookies, now you can avoid the hassle and skip straight to dessert!
Your links…

Three things you did yesterday; three things you're going to do today. Go!
Yesterday: drove up to the mountains, got lost in the woods, and spent most of the evening in a sauna and hot tub.
Today: playing it by ear! But it ends with making the long drive back home 😥
More places to find me!
E-mail — [email protected]
Twitter — runwithspoons
Facebook — runningwithspoons
Pinterest — runwithspoons
Instagram — runwithspoons
Bloglovin — runningwithspoons