Happy #thinkingoutloud Thursday! No idea what I'm going on about? Click here!

1. So I didn't get a chance to properly say this yet since I was away, but… Happy September! 😀 Aside from Christmas, this is probably my favourite time of the year. Not only because it's always felt like a fresh start thanks to the new school year and all, but because we're sloooooowly making the transition into fall, which means that I can start assaulting your lovely faces with all things pumpkin, apple, maple, and cinnamon soon. Be on the lookout for those recipes starting next week, and start stocking up on canned pumpkin!
2. Speaking of recipes, it's been a while since I posted one here on Spoons, but I've got one for ya over on Savory Style! Remember those muffins that I teased you with last week? They're up today! And you're going to love them if you're a fan of bananas, chocolate, oats, and breakfast (who isn't?!?) So head on over for some delicious Chocolate Chunk Banana Oat Muffin action.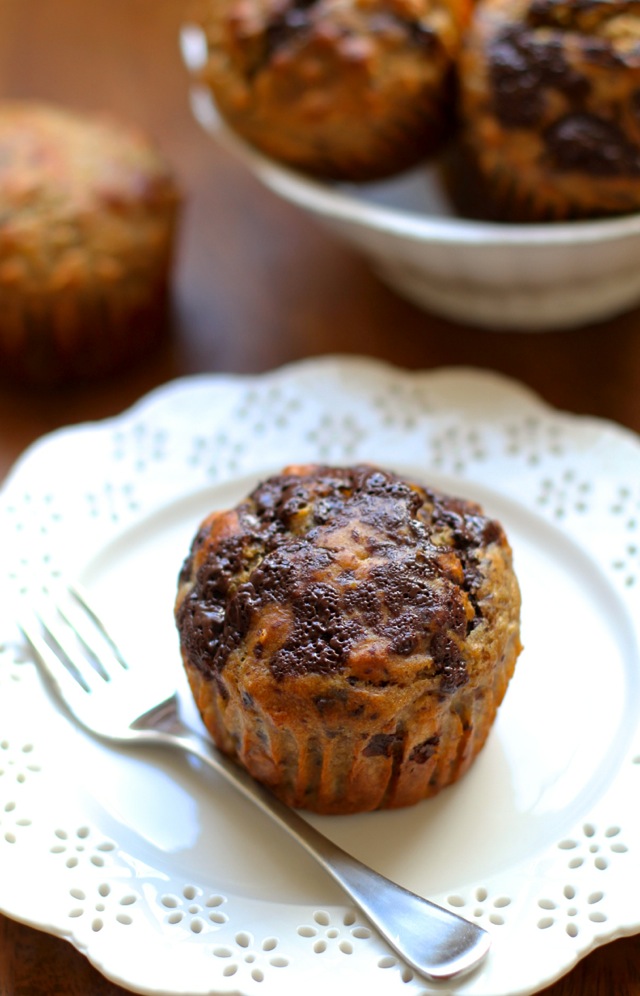 3. As for me, I'll be snacking on dates since I currently have a massive 2 lb. bag to eat my way through thanks to an impromptu grocery excursion in Whistler. Carting this bad boy around was definitely a bit of a pain in the butt, but the price was just too good to pass up. And, hello…. nature's candy! I've been sticking them in the freezer, which makes them super chewy and caramelly.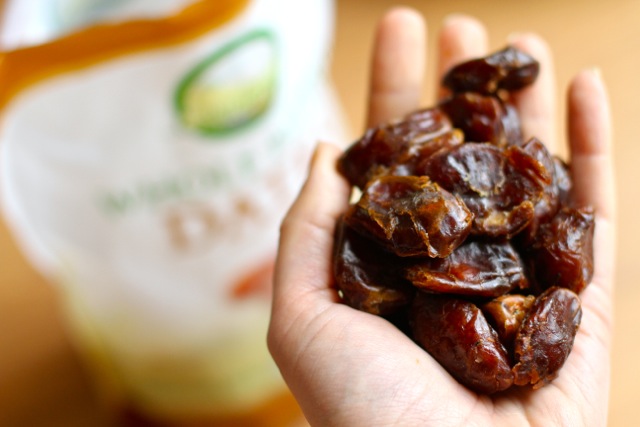 4. Another thing too good to pass up [taking a picture of]? This sign that I came across by one of the lifts on Blackcomb Mountain. It makes the big softie in me smile…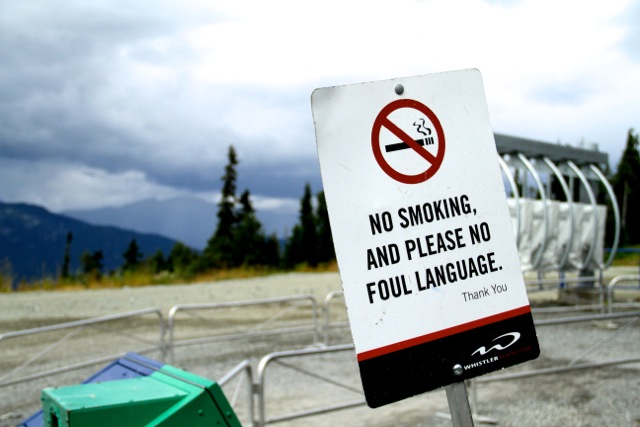 5. What doesn't make me smile is the fact that I think I might have to cut apples out of my diet for a while. I've always had a suspicion that apples were the culprit behind these strange red bumps that'll show up around my mouth every now and again, but I loved them too much to really allow myself to become 100% convinced. After eating a few straight-from-the-tree BC apples on the ride home this weekend and having my lips and throat start itching like crazy not long after, I don't think I can ignore it any longer — the same sort of random thing happened to me with pineapples a handful of years back. And what makes it even worse is that I brought a bag of those amazing apples home with me… Bugger!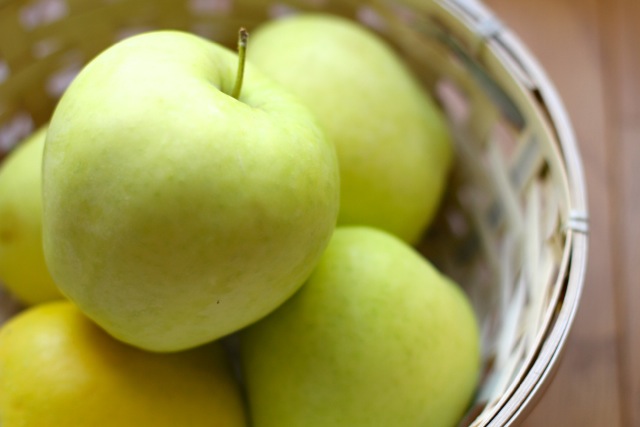 6. Squirrel! Actually, chipmunk… but name that movie! 😀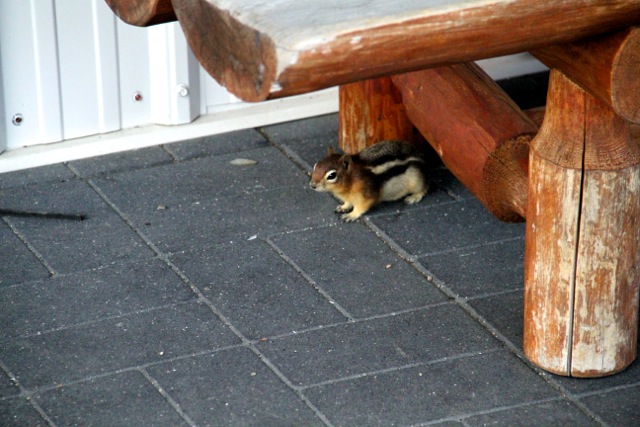 7. Or how about… "Somewhereeee over the rainbow…."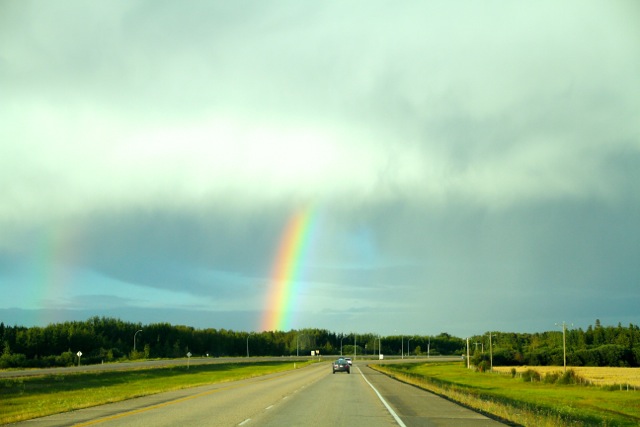 Those are actually pretty much the only words to that song that I know 😆 But I do know that looking at this [double] rainbow for about an hour made the long drive home a little less painful. I love road trips, but when you've been in the car for 12 hours, those last 1-2 hours take for.ev.er.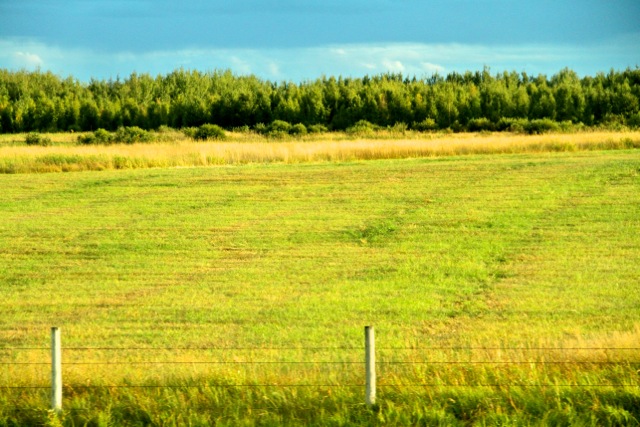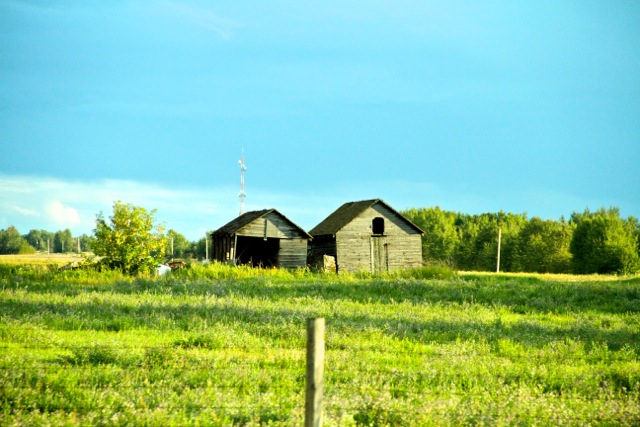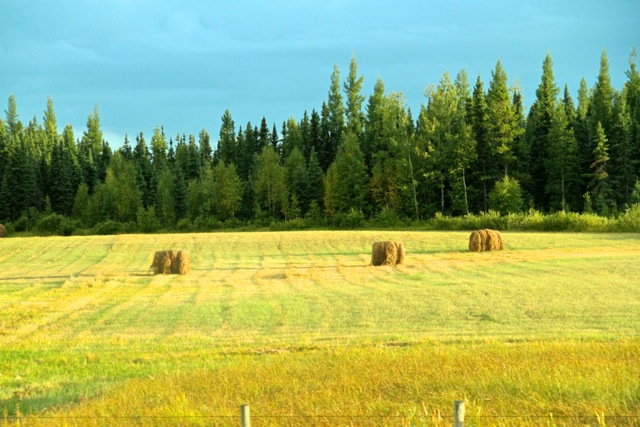 8. It's also been forever (read: 17 weeks) since I've gotten a haircut, which is why I'm heading in to get one today. Woop, woop! I always have all these wild notions of doing something drastic and getting a pixie cut or a completely different colour, but then I somehow always end up chickening out and going for the same old, same old. One day… maybe.
9. Speaking of appointments… It's sad that my dog is so much braver than I am when it comes to going in to the doctor to get her shots. Me? I basically have to drug myself unconscious with anti-anxiety meds. Kaiah? "No problem; I got this." I used to be so much braver as a kid.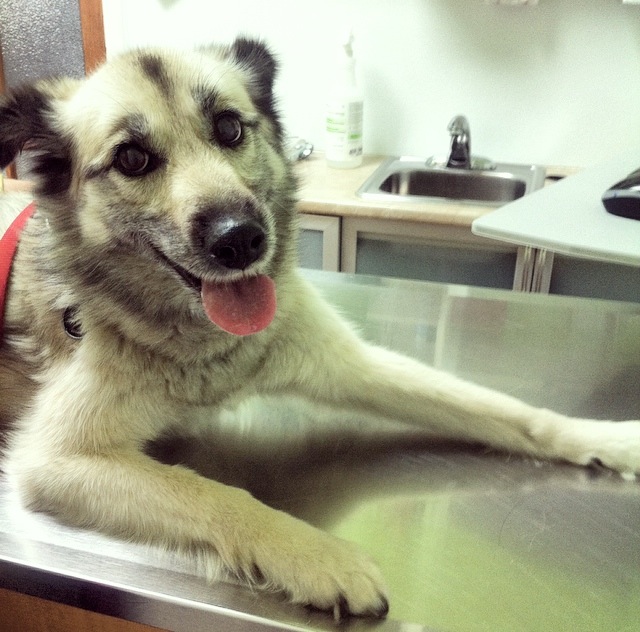 10. And on that note… here's a little bit of #tbt action featuring yours truly as a Little Spoon…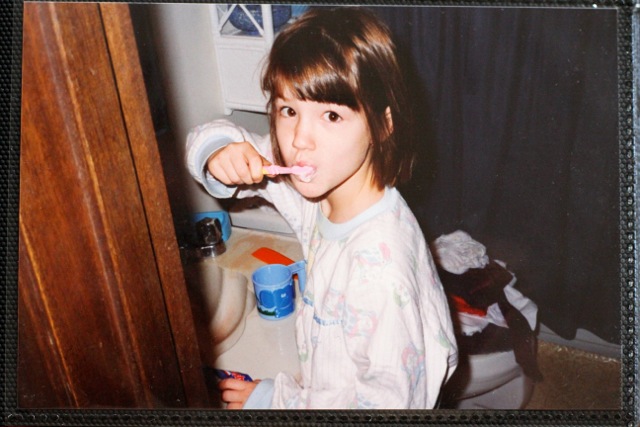 Always and forever a goofball 😆 Happy Thursday, friendly faces!


No questions… just tell me whatever comes to your mind! 😀
More places to find me!
E-mail — [email protected]
Twitter — runwithspoons
Facebook — runningwithspoons
Pinterest — runwithspoons
Instagram — runwithspoons
Bloglovin — runningwithspoons